Afternoon tea is a British tradition we all love to enjoy with friends and family, especially Mother's day, which is fast approaching! We have discovered a selection of healthy afternoon teas that are on offer around London so you can enjoy this sweet tradition without the massive sugar crash/food coma after!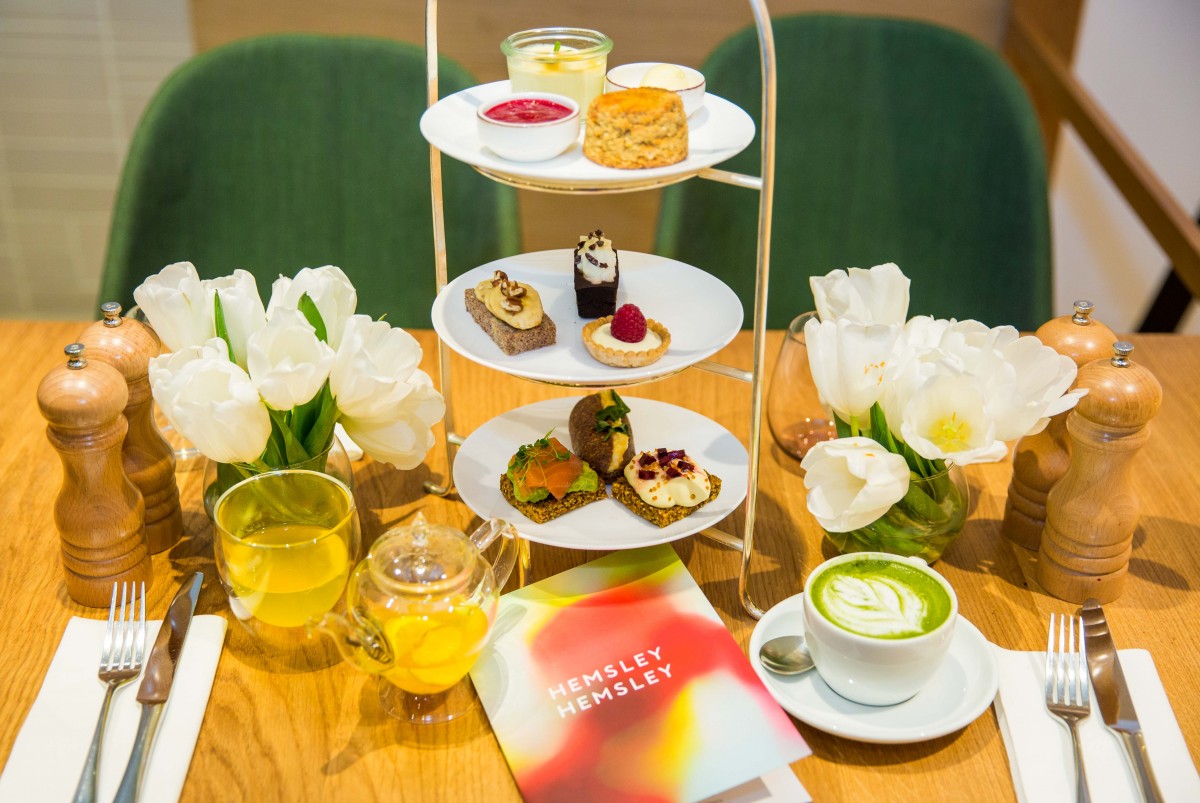 Hemsley + Hemsley Cafe at Selfridges
The Hemsley + Hemsley cafe is the ultimate place for a delicious healthy lunch in between a busy day shopping. We're very excited to announce the the Hemsley sisters have just launched an afternoon tea! From 3pm daily you can enjoy wholefood, nutrient-dense recipes made without gluten, grains, refined sugar or hydrogenated vegetable oils. Their afternoon tea features avocado, lime and smoked salmon on a carrot and quinoa crisp bread along with other savoury snacks that are truly mouth-watering! For the sweet side of afternoon tea, they serve the cafe favourite, cinnamon banana bread topped with maple and pecan and the chocbeet fudge bar with yoghurt honey frosting and cacao nibs from the best-selling recipe book, along with other delicious deserts. Inevitably, scones are served with a twist of ingredient! The base of the scones is quinoa making them gluten free, they come with divine raspberry chia jam and clotted cream. They are hands down the best scones and guilt free!  There is a wide selection of tea from The Rare Tea Company on offer or you can add a glass of Zero Dosage NV Ayala Champagne. The cafe is beautifully decorated and has a buzzing ambience. The Afternoon Tea costs £29.50 and there is an additional charge for champagne. When you visit be sure to try the turmeric sunshine latte, they're to die for!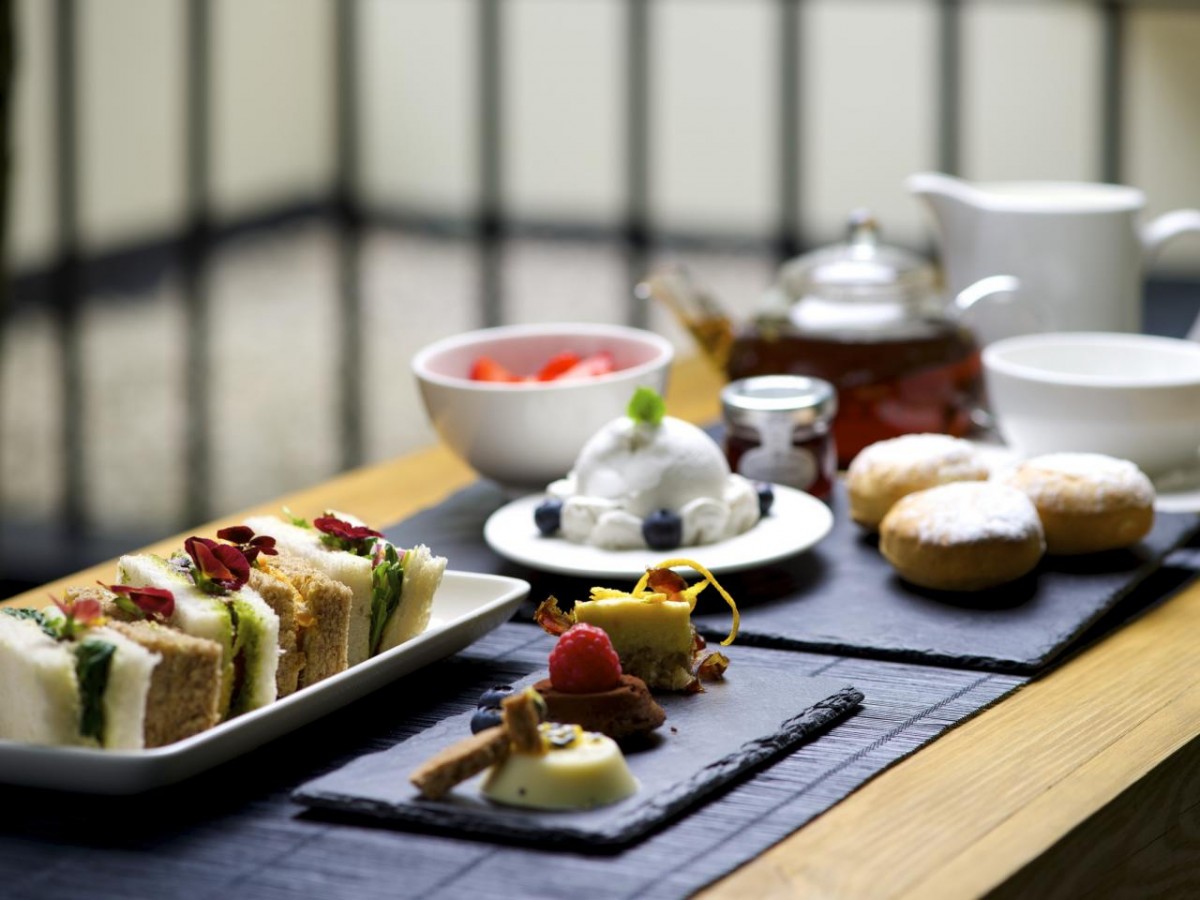 The hotel's RAW restaurant offers a healthy and delicious spin on the British tradition that is vegan friendly and offers both raw and cooked options for £29 per person. There is a selection of fruity mocktails including a passion fruit and almond mocktail along with herbal teas and coffee. The menu features a wide selection of finger sandwiches and savoury canapés including sunflower seed pesto and quinoa filled cherry Tomatoes topped with crispy kale cashew nut and spinach filo pastry which is just divine!  The scones combined with coconut cream and fresh strawberries are so tasty and there are a range of home made pastries too. The menu is so dreamy and the atmosphere is great too, a perfect place to spend a special day!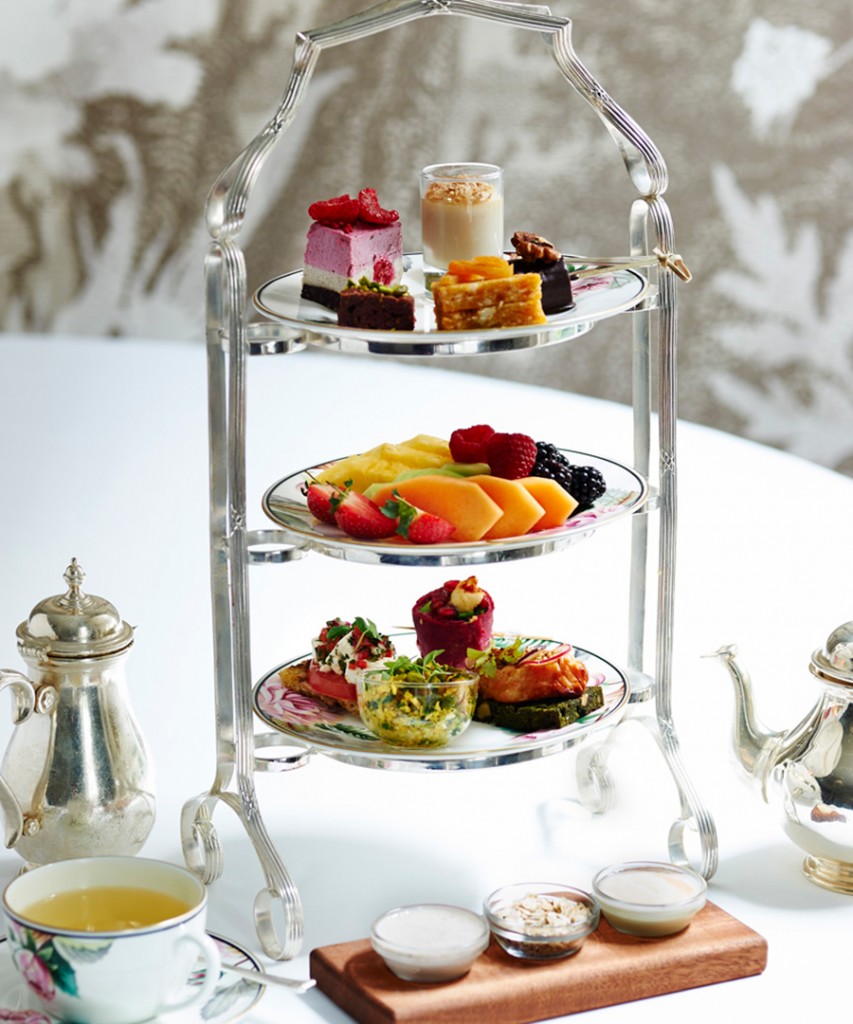 Tea-Tox Healthy Afternoon Tea By Madeleine Shaw at Rocco Forte Hotel
The Rocco Forte have teamed with one of our favourite foodies, Madeleine Shaw, to create an amazing menu of healthy savoury and sweet treats to enjoy as part of an afternoon tea. The menu includes chilled beetroot, ginger and kale de-tox juice, cauliflower couscous with apricot and pistachio topped with honey and lime, miso glazed salmon and radish on spinach bread along with other delicious savoury options. The sweets are equally as tempting.. expect dishes like coconut panna cotta with zesty lemon curd and raw white chocolate and raspberry cheesecake. A choice of teas are available or if you're feeling particularly celebratory, a glass of Dosnon & Lepage, extra-brut Champagne. This afternoon tea is perfect for a special occasion, the 5 star hotel is beautiful and it is an unforgettable experience. With a reasonably hefty price tag of £55 per person and £65 if you would like a glass of Champagne, it's definitely one to save for special occasions!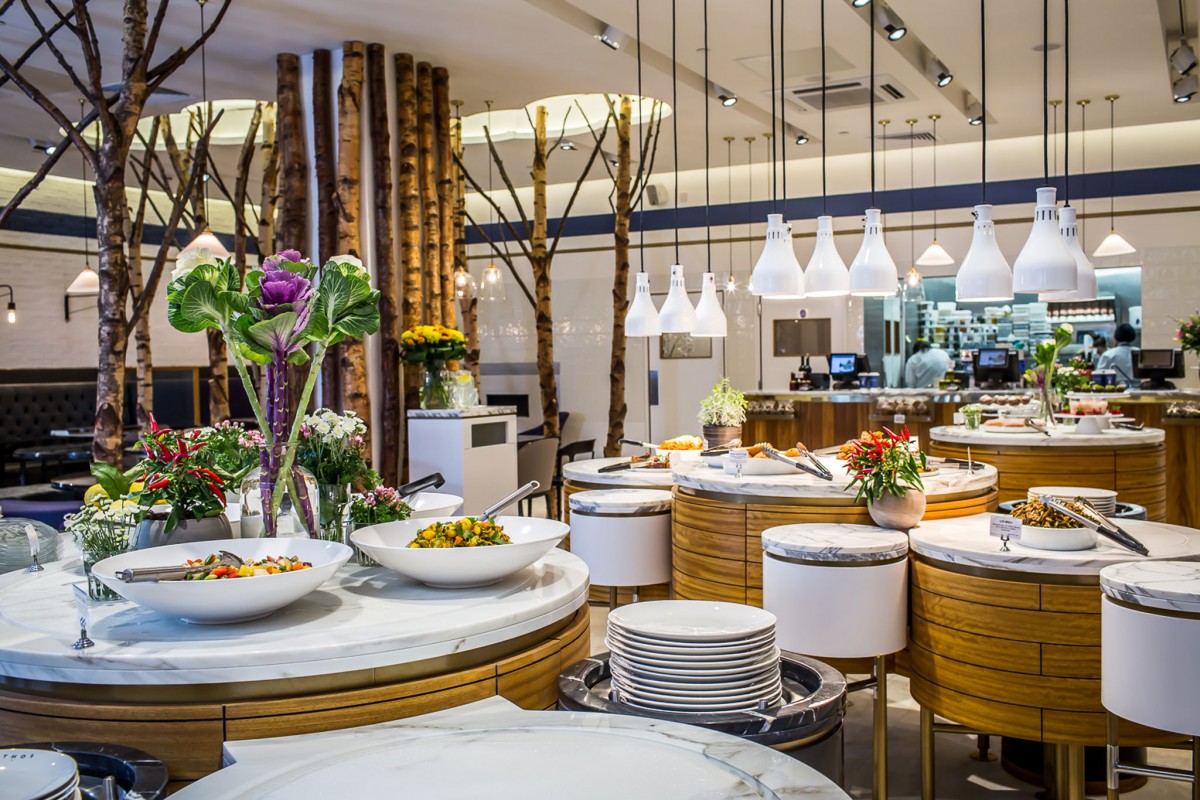 Ethos is a vegetarian restaurant with a buzzy atmosphere and an amazing interior with trees growing inside! If you are vegan this is the place for you as they can offer a complete vegan friendly afternoon tea as well as gluten free options too. The menu changes daily but you can expect an array of beautiful sandwiches, with fillings such as hummus and radish or butterbean. The scones come with the option of traditional clotted cream or cashew cream along with homemade strawberry jam. A selection of tasty cakes and treats are served such as black bean brownie, carrot cake and a peanut butter bomb! For great ambience and vegetarian food this is the place to go, situated just off oxford street this afternoon tea is definitely one to go to for delicious snacks at a reasonable price of £20 and £26 with a glass of champagne.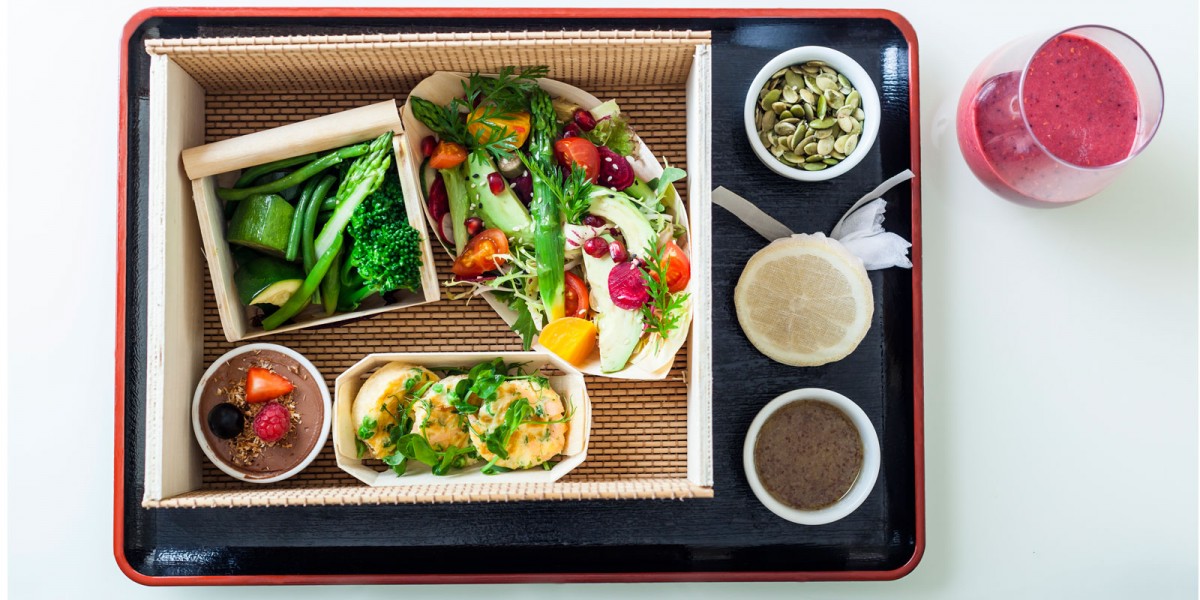 Bento Boxes at The Spatisserie, The Dorchester 
The Spatisserie which is based within the Dorchester's spa have created nutrition dense Bento Boxes to offer guests a health centric food proposition. The Bento Boxes have been crafted with specific health goals in mind and each feature a drink, starter, main course and healthy pudding for £25. They include a mixture of lean proteins, fresh vegetables and superfoods! You have the option between the High Protein Bento designed to support gym going guests, the Balanced Bento bursting with omega three and antioxidants for those looking to glow, the Bento Light packed with low glycemic index food allowing for slow energy release and the Vitality Bento full of goodness with ingredients that speed up the metabolism. You also get the choice of fresh squeezed juices, smoothies or iced tea! The bento is accompanied by either steamed spinach, a garden salad and mixed vegetables topped with a selection of garnishes. This is the perfect healthy treat that will leave you feeling refuelled and nourished to enjoy with friends or family. In the beautiful setting of the Dorchester it is a lovely way to spend a special day! This is definitely an afternoon tea with a twist!