We've said it before, the world of health supplements can be confusing and daunting with so many to choose from and so many promising miracle results. At H&H, we're not only very selective about the supplements we take ourselves but also go to great lengths to make sure what we recommend to our lovely readers is tried and tested and given the stamp of approval. Supplements can be a hugely beneficial addition to your lifestyle and can provide your body with a whole host of nutrients you may be missing out on through deficiencies or diet choices. And while we all know that nothing beats a healthy, balanced and varied diet, choosing the right health supplements can go a long way in supporting your body to feel your absolute best self.
A new brand on our radar that's quickly become a team favourite is FutureYou Cambridge. Creating highly absorbable supplements to enhance your wellbeing that are also backed by scientific data, is what this company is all about. We all want to live longer, healthier lives and this is at the core of their mission. Based in Cambridge, a hub for scientific research, their product development is supported by a high-profile board of experts with world-leading knowledge in everything from natural ingredients to joint and heart health. If you're going to trust anyone to put your wellbeing first it's these guys and their no-nonsense approach to supplementation is just one of the things we love about them. Discover below what supplements we're all taking and how they make us feel the best versions of ourselves.
Sadie – Turmeric+
I eat turmeric like it's going out of fashion; on my salmon, in my milk, with my kale. Basically, I have felt the amazing health benefits that turmeric has given me over the years so I'll pretty much take it in any which way that I can, which is why I was absolutely thrilled to learn about FutureYou Cambridge's s Turmeric + Supplement. 30 times more absorbable than standard turmeric, down to its combination of other ingredients such as curcumin, lecithin and vitamin C, this supplement really does pack a punch. The added vitamin C not only supports the immune system but also contributes to normal collagen production. In fact, if you're into your sports, like me, you'll be pleased to know that this scientifically researched supplement helps maintain normal muscle function after high-intensity exercise making it the perfect post-workout companion.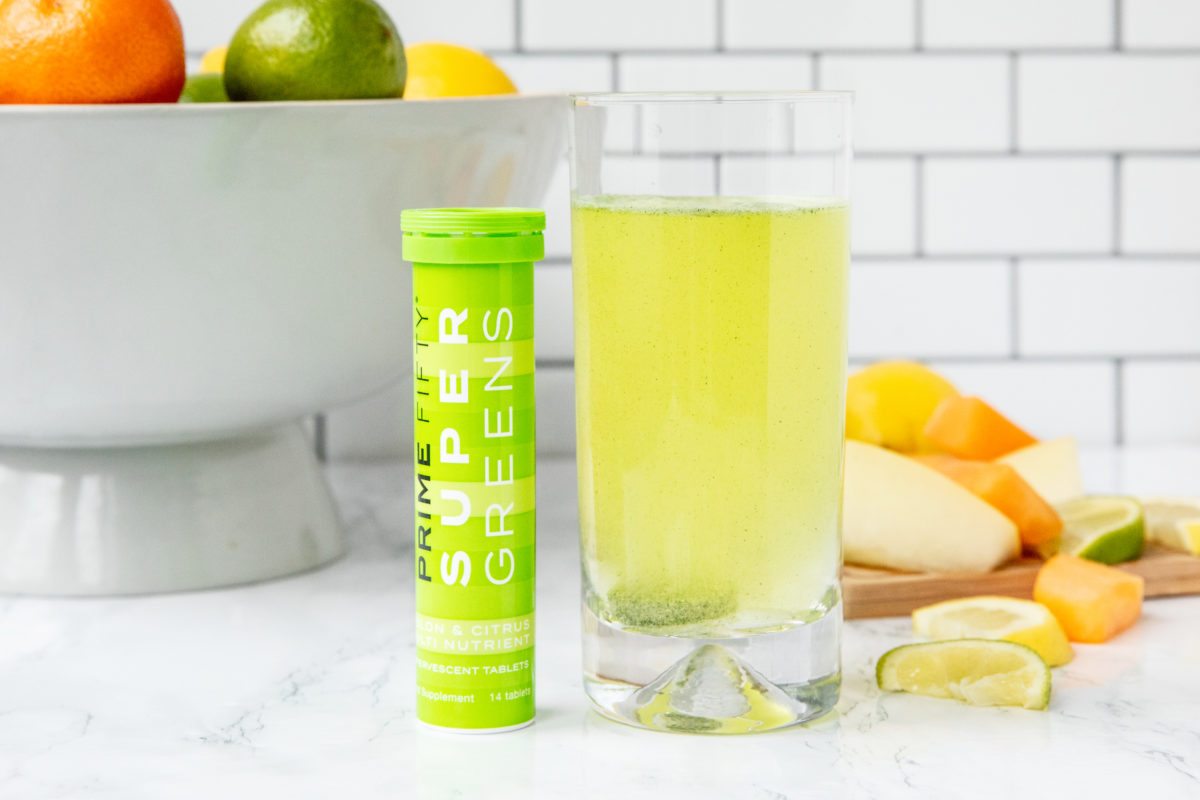 Molly – Supergreens+
I'm on a real mission to eat more greens at the moment so Supergreens+ has come at the perfect time! Containing 22 vitamins & minerals, which is double that of the UK's leading effervescent tablet product, this supplement perfectly aligns with this mission. It has made my life so much easier to tick the box of getting my daily green goodness. Couple this with my goal of making sure I drink lots of water, these quickly-dissolved tablets turn my enormous bottle of water that comes with me everywhere, into a really refreshing citrus-y cocktail! The green heroes come in the form of broccoli, spirulina, kale and chlorella powder as well as including a multitude of vitamins like A, B1, B2, B3, B6, B12, C, D, K, biotin (Vitamin B7), folic acid (Vitamin B9), pantothenic acid, copper, selenium to name just a few. Jam-packed with antioxidants and no added sugar in sight, I can't even tell you how effortless this is to incorporate into your daily routine. Whether you're looking to support your immune system or want to up the ante when it comes to your hair, skin and nails, I would highly recommend this to anyone wanting a delicious way to sneak in their greens without even realising it!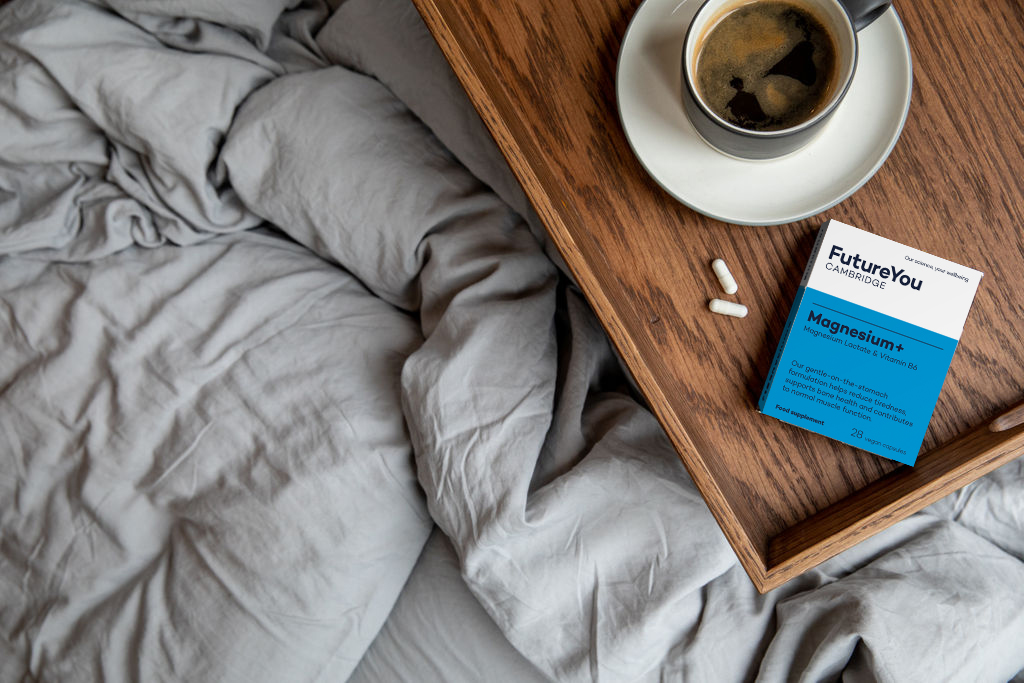 Louise – Magnesium+
Magnesium is a supplement that pretty much everyone I know in the wellness world takes, and they've all been telling me to take it for years! For some reason, I hadn't tried it until FutureYou Cambridge sent me their Magnesium+ Supplement. So, I know I am late to the party here but "You simply have to try adding magnesium to your supplement routine". When you're at your most tired, magnesium actually plays many crucial roles in the body, such as supporting muscle and nerve function as well as energy production and reducing fatigue. Despite its importance, studies have shown that on average at least 50% of people in the Western world are deficient in this vital mineral. Magnesium+ is a gentle formulation that's absorbed quickly and easily, due to it being magnesium lactate, an organic formulation shown to be more bioavailable (easier to absorb) than standard magnesium oxide. 
Issy – Vitamin B Complex+
I don't know about anyone else but the mid-afternoon slump is a constant battle for me. For years people have told me I need to take iron supplements but I've found they come with side effects that don't agree with my body (aka constipation, sorry TMI!). Enter FutureYou Cambridge's  Vitamin B Complex+…packed with all eight key B vitamins, including B12, this all-in-one capsule provides an easy solution to reducing tiredness and fatigue. Providing 100% of your daily recommended amounts of B vitamins, the highly bioavailable formulation makes sure you're actually getting the nutrients into your body! I've noticed the biggest difference in productivity levels taking the B Complex+ capsules, which has been a massive help when working from home when my mind tends to wander easily! It's safe to say, these have become a staple in my supplement routine and I'm happy to report no embarrassing bodily side effects!
Shop the collection at Futureyouhealth.com
SPECIAL OFFER
Redeem coupon code HH20 to claim 20% off one-off purchases or new subscriptions