Quinta do Lago is the pristine pocket of the Algarve, amidst opulent real estate, 5-star golf courses, resort hotels, an eclectic mix of restaurants, high-performance health and fitness facilities and views of the expansive coast of northern Portugal. 2022 marks the 50th anniversary of Quinta do Lago, and a lot has developed since then. With the property market booming, it was time the resort gave residents and travellers a place to enhance their wellbeing and thus a new health and fitness mecca called The Campus was forged.
The Campus
Built with athletes, teams and sports enthusiasts of all ages and abilities in mind, The Campus is a state-of-the-art sports hub constructed to perfection. Boasting a high-performance gym, tennis and padel courts, swimming pool, high-tech pitch, multiple studios, outdoor workout space, running track, recovery suites, bike shed and spa, The Campus is geared to enhance your wellbeing from a 360 approach. Designed with intention, the space is both functional and swanky in equal measure, coveting modern interior trends.
Rachet sports are hugely popular at The Campus, holding four tournament courts, two synthetic clay courts and currently four padel courts, due to be expanding soon. With attention to detail at every cornerstone, the courts have the latest carpet technology and shock-pad features to maximise performance.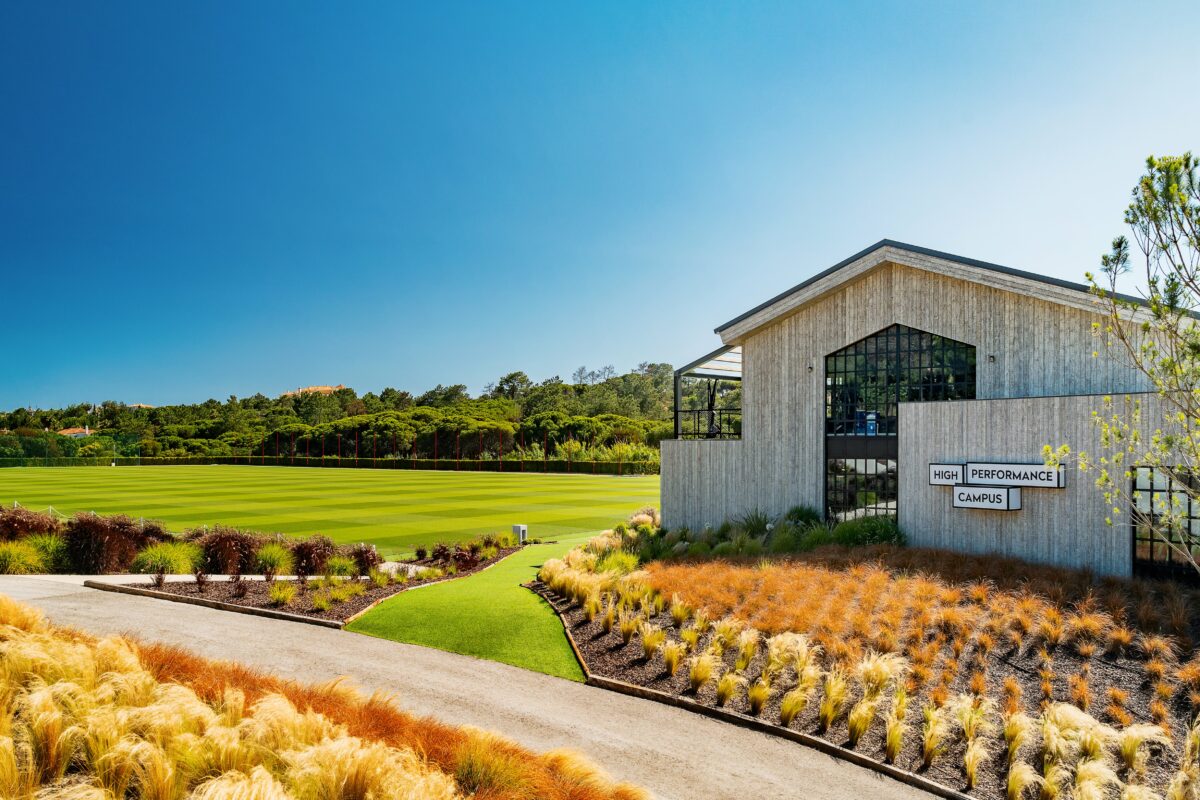 Equipped for rehabilitation, the spa houses hydrotherapy hot and cold plunge pools, a steam room and a sauna to facilitate recovery in-between workouts. Just outside the spa, you'll find the 25-metre heated swimming pool, where tallying up length is encouraged over splashing about!
The Campus has a full spectrum of group classes from holistic offerings, such as yoga, Tai Chi and meditation; low-impact classes, including barre and Pilates; high-energy workouts featuring HIIT, boxfit, dance, spinning, Tabata and Bootcamp; strength-specific classes such as body pump, power core and conditioning; and recovery sessions including dynamic stretching, mobility and fascia release. The timetable gots something for everyone and follows a similar style to the classes you'll be familiar with, ideal for keeping on top of your fitness on holiday.
Making full use of the ideal cycling conditions of the surrounding Ria Formosa area, The Bike Shed is where you'll find expert cycling specialists that hold social spins, guided tours and group coaching plus you'll be able to rent bikes here too. Covering up to 100km in the twice-weekly social spins, keen cyclists will be in awe of the breathtaking scenery taking on epic climbs and descends throughout the ride.
A unique element of The Campus that provides the wow factor is the high-tech pitch that really sets their facilities above any sports lifestyle development we've come across. Again, the attention to detail, which must cost a fortune to upkeep, of the DESSO GrassMaster hybrid pitch is a firm favourite amongst professional teams, including Chelsea FC, for its playing consistency. Rugby and football teams from around the globe make use of the facilities for pre-season training camps, showing just how high-functioning The Campus really is.
We've visited some pretty cool fitness spaces over the years but The Campus really did blow us away. Fusing professional fitness-grade facilities and modern, farmhouse-style interiors, there is no better place to work out than The Campus in our eyes. Giving average people that love their fitness, the chance to train like an athlete, is luxury leisure at its finest.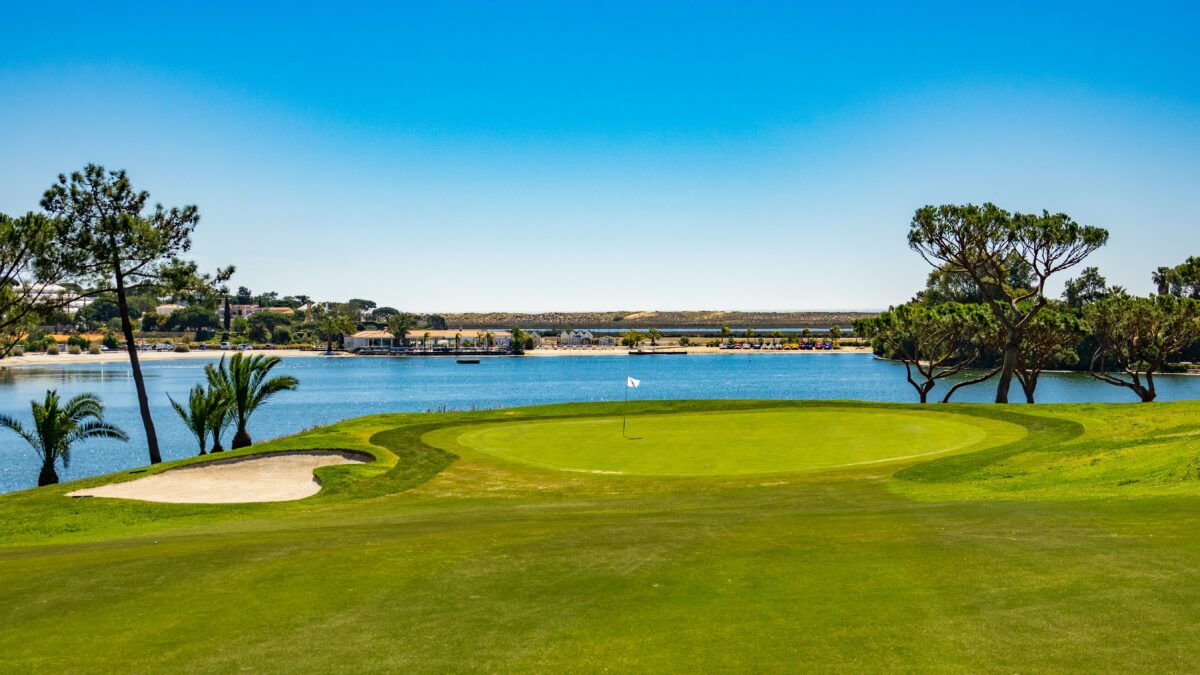 Fancy hitting a few balls…
Attracting thousands of golfers year on year, the courses are a massive selling point of Quinta and for obvious reasons. Golf has been at the heart of the resort since the very beginning and most of the area is built in and around the courses, dazzling their immaculately kept grounds to passers-by. Host to 3 globally acclaimed golf courses, the North, South and Laranjal, there's no wonder Quinta do Lago has been named in the 'Top 100 Golf Courses in Europe'. The grounds are picturesque, to say the least, with pine trees, lakes and garden landscaping in the backdrop, maintained by a sustainable watering system! The awards speak for themselves, giving Quinta do Lago a stamp of excellence in the golfing world.
Escape into nature
The Quinta do Lago resort is super plush in terms of the offerings but the natural wildlife is not to be outshined by this. Staying true to the land that was there long before the idea of Quinta was conjured up, the nature of the surroundings is breathtaking. Holding 3.5km of golden sandy beaches, this proves a popular spot in the high season with the pure sunshine adorning the glistening coast. Quinta do Lago is located within the Ria Formosa Natural Park, a protected lagoon that stretches 60km across the Algarve's leeward coast. This complex ecosystem is home to freshwater lakes, salt marshland, fauna and flora and around 30,000 migrating birds, unique to the region of Portugal. Birdwatchers will catch glimpses of blue magpies and flamingos in the enclosed lookout. The trails that trickle through the nature reserve are there to be explored by walkers, runners and bikers, inviting you to immerse yourself in the wildlife.
Is it family-friendly?
Quinta do Lago makes for the perfect family vacation, with the convenience of the resort capturing the heart of holiday-makers travelling with little ones. In a close-knit vicinity, there's something to please every member of the family, from mini-golf to watersports, kids camps and more. If you're looking to hone your child's sporting abilities, The Campus has an incredible selection of specialist sports camps run by industry experts that will enhance children's sports to the next level. Whether you've got the next Serena Williams, Cristiano Ronaldo, Tiger Woods or Jonny Wilkinson on your hands, this is the place to upskill their talent in a fun-spirited environment.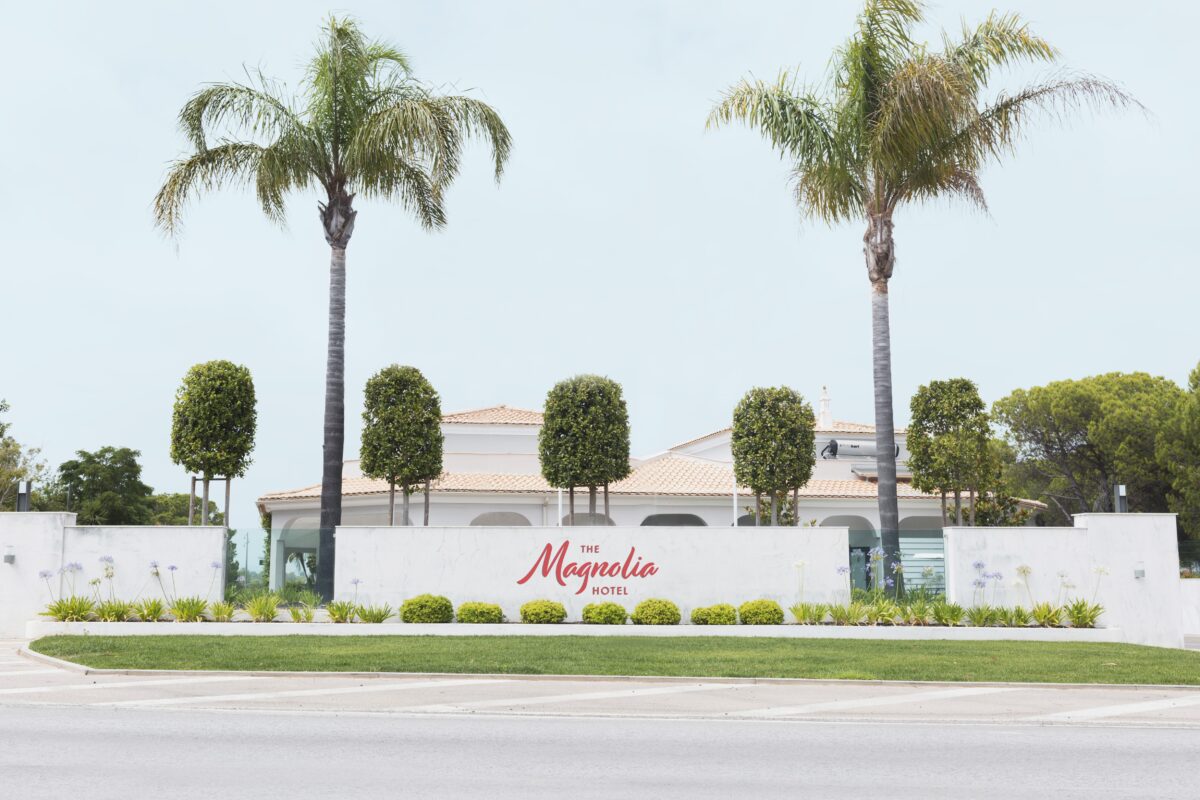 Where to stay?
Whether you prefer a hotel stay or to hire an apartment or villa on your travels, the resort's concierge can accommodate you. The Magnolia Hotel is Quinta's boutique hotel offering and resembles a quirky Palm Springs-style motel. Providing comfortable rooms and amenities including an outdoor pool, gym, tennis court and restaurant, the hotel will adequately fulfil your needs. Managed by Clube da Quinta, the apartments and villas dotted around the resort available to rent are oozing with class and style. You'll notice varying styles, from grand traditional Portuguese-style houses to lavish modern apartments, each with individual design flare. The exceptional standard of holiday rentals is unmatchable in the Algarve and Clube da Quinta will be sure to find you the perfect fit, whether you're after a sea view, infinity pool, child-friendly or sunset spot.
Appealing to the UK market, Quinta do Lago is a prime spot for luxury real estate. Worth looking into if you're looking to take the plunge with a holiday home, Portugal has set itself apart from the rest of Europe with its residence agreement with UK citizens that own a property in Portugal, meaning the usual 90-day limit of travel doesn't apply. Still growing, Quinta do Lago is comparable to the calibre of real estate flaunted on Selling Sunset, the properties are of an exceptional standard. Maybe Netflix's next series will be 'Selling Quinta'!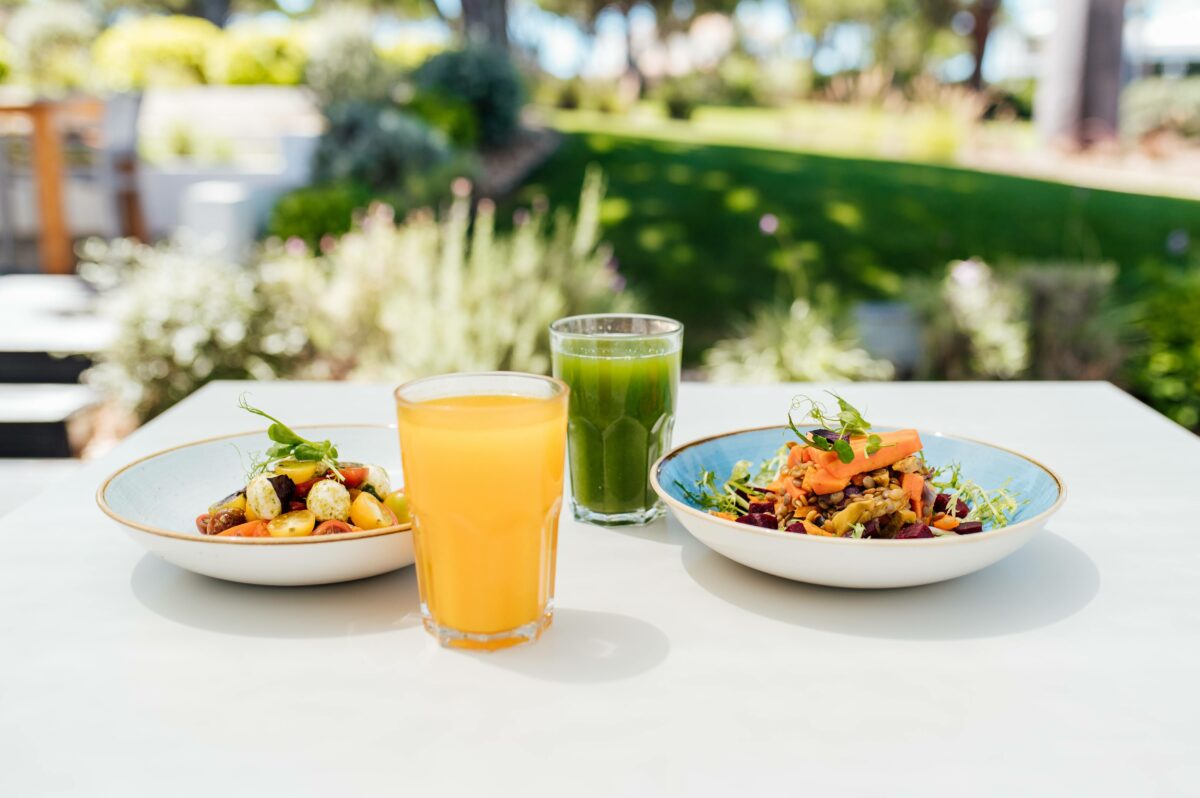 Where to eat…
You will not be short of choices for restaurants at Quinta do Lago, ranging from high-end fine dining to laid-back eateries. Sourcing fresh ingredients from the Quinta farm where possible the quality produce elevates the gastronomic experience in all restaurants, our top picks include Umami, Casa Do Lago, Pure and Gigi's. Newest to the restaurant portfolio is Asian-inspired Umami, book as the sun is setting for the ultimate dining experience as the rays flood onto the terrace. The menu centres around Japanese robatayaki cuisine, with sushi, samshi, skewers and heritage dishes presented exquisitely. Perched on the edge of a lake, Casa Do Lago is a seafood restaurant perfect for long lunches. Catch of the day is the best option you can go for, to taste the freshest fish on the menu. Ideal for a brunch, Pure is the healthy cafe with a salad and smoothie bar, if you're looking for a post-workout shake or a hearty bowl of nourishment, this is your go-to! Long-standing restaurant Gigi's has got so much character and heritage, having been there since the very beginning. Sitting in a prime spot just behind the beach, the yellow hut is unmissable and is a favourite amongst the residents. From flavoursome fish, meat and veggie dishes, Gigi's is a must-visit during your stay to get a real sense of the Portuguese coast cuisine.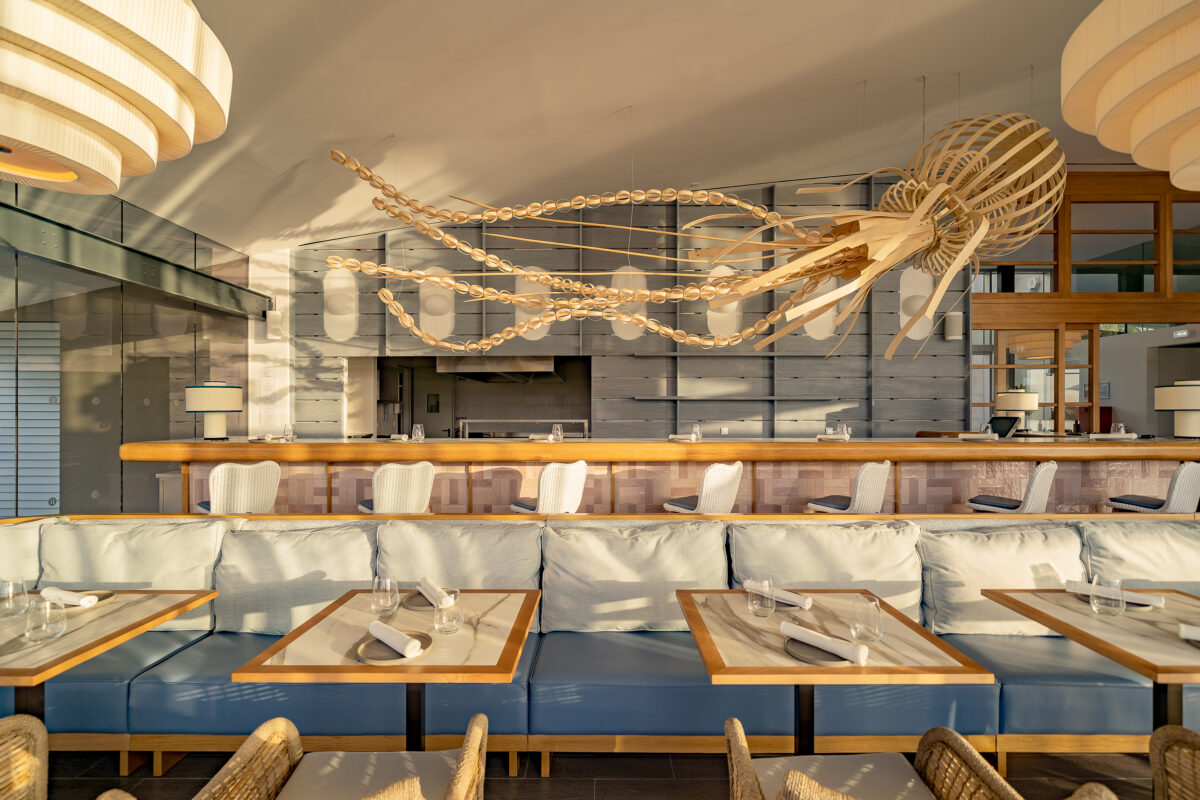 Spread across 2000 acres of immaculately kept land, Quinta do Lago's main objective is easy living, hence why so many holidaymakers return year on year. It's way more than just a beach town, encompassing leisure, wellness, and gastronomy at an unbeatable standard. At the essence of what Quinta has created over the last five decades is a sense of community, which is the secret to their retention and growing appeal. With everything you could dream of on holiday at your fingertips, Quinta do Lago is the epitome of luxury travel suitable for all.
Click here to learn more about Quinta do Lago
words by Isabelle Shury