We are so excited to share with you our guide to New Zealand's ever so trendy cosmopolitan city – Auckland. Other known as the City of Sails, Auckland has quickly become a leader in wellness and wellbeing. Take a look at our carefully curated Hip & Healthy Guide to Auckland and discover the best places to sleep, to eat, to sweat and what to do in this beautiful city.
SLEEP
Onetangi Belle: Coast and Country Home
The newly built Onetangi Belle Coats and Country home is an idyllic beach house with panoramic sea views located on Waiheke Island. The open-planned beach house makes for the perfect luxurious group getaway – with three bedrooms, floor to ceiling windows, stunning décor and a Jacuzzi. Spend your summer days lounging around on the Onetangi beach, which is a 5-minute walk from the beach house, soaking up the natural beauty that New Zealand has to offer. Book online – Airbnb.com
The Round Tent
Looking for a boutique glamping experience around the Auckland region? Look no further than The Round Tent. The Round Tent is a romantic retreat situated in Raglan (which is on the west coast of the Waikato region). This luxury campsite has got everything you need to relax in style, from an outdoor stone bath to a queen-sized bed. This picturesque rural break-away is the perfect location to unwind with your partner and get lost under the stars. With that being said…Your Mongolian style yurt awaits.
Delamore Lodge
The Delamore Lodge is the perfect peaceful getaway location for those wanting to get away from the hustle and bustle of city life. The Delamore Lodge is located on the Waiheke island, which is just 35-minutes by ferry from downtown Auckland. Making the Delamore Lodge the perfect island escape. We recommend a pamper session at the luxury day spa for that much-needed TLC.
EAT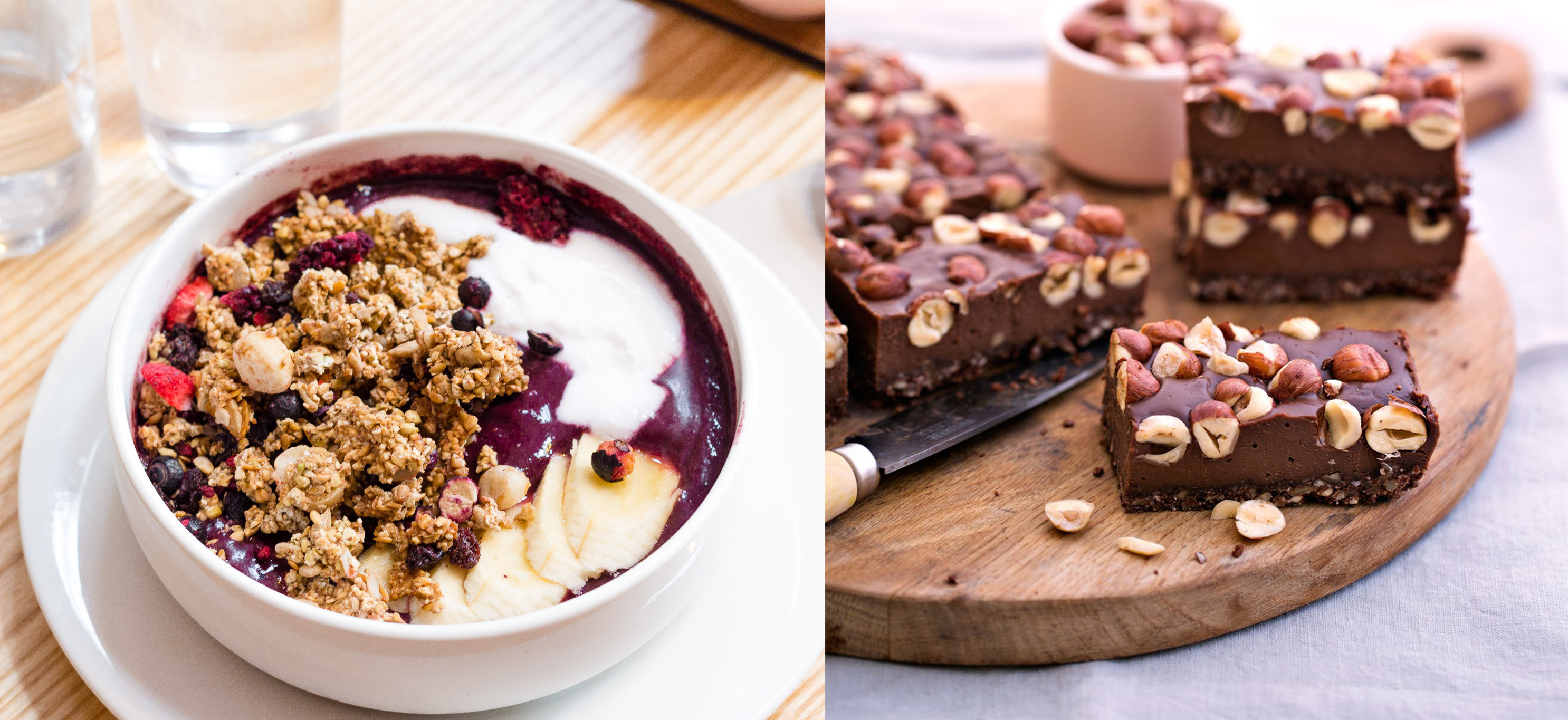 The Little Bird Unbakery
It is official, the Little Bird Unbakery is a raw and organic paradise for health-conscious foodies. The Little Bird Unbakery's unique take on plant-based food is felt throughout the restaurant. Where everything (and we do mean everything) is made from scratch, ranging from nut milks, coconut yoghurts, cheeses and bagels. One meal that just cannot be missed includes the Plant Based Omelet, made from chickpeas and filled to the brim with greens and mushrooms. You can find the Little Bird Unbakery in two locations in either the trendy Ponsonby area or in Auckland Central. We advise trying the Ponsonby location first as it has the more extensive menu and a full table service as opposed to the smaller location in Auckland Central which is better for a quick take-away.
The Raw Kitchen
Founded by well-being advocate Olivia Scott, The Raw Kitchen is a charming café offering nutritious, seasonal and wholesome food. The Raw Kitchen's menu offers a wide range of seasonal drinks, healthy breakfasts, salads and lunches and raw treats. Some of our personal favorites include the yummy Caramel Chai smoothie bowl and the raw Twix Bite. As "Master Chefs in training" we suggest you grab yourself a copy of The Raw Kitchen's cookbook to inspire you on your raw food journey. The Raw Kitchen has two locations, at the Strand Arcade on Elliot Street and at the City Works Depot.
Bowl and Arrow
Looking for Auckland's best smoothie bowl? Well… look no further then Bowl and Arrow. Bowl and Arrow's signature smoothie bowls are completely Instaworthy, being topped with gluten free granola, freeze dried raspberries, fruit and coconut chips. Some of Bowl and Arrow's smoothie bowls that we could literally eat all day include the tropical Sun Warrior and the chocolatey Soul Mate. Bowl and Arrow has two locations based in Orakei and Parnell.
SWEAT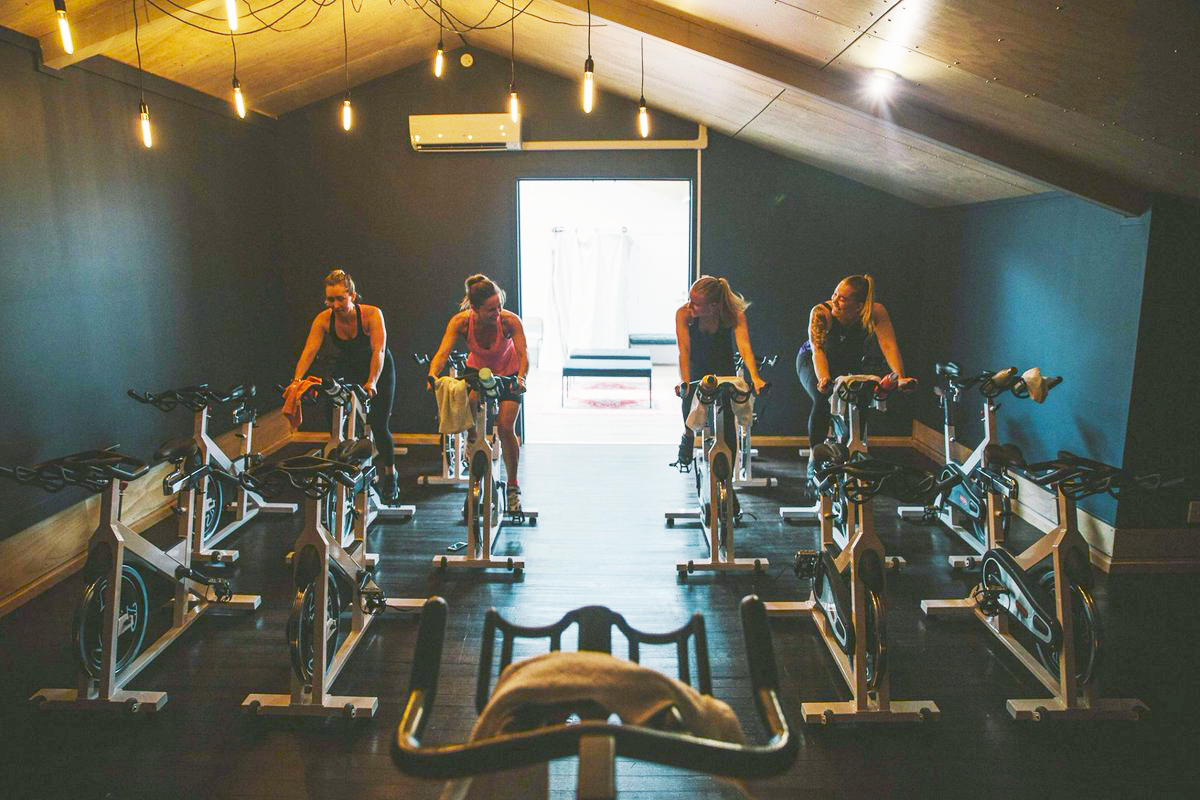 Westward Cycle
Looking for a full body, high intensity and fat burning workout to get rid of that jetlag? Then Westward cycle is for you. We have to admit, this indoor cycling studio is quickly redefining the classic 45-minute "spin class" through their instructor-led, signature Westward Method. Plus, Westward Cycle also has an introductory offer for new riders.
Studio Three
Specialising in Xtend Barre, Pilates and Yoga based classes, Studio Three is a boutique fitness studio that guarantees to bring out your inner glow. Studio Three's classes are beginner friendly and are supportive of all fitness levels and ages.
Go for a Run Outdoors!
There are so many popular running routes to choose from to get those endorphins flowing. We recommend the Orakei Basin run, which has water views all the way. Being less than 3km it is absolutely perfect for the beginner athlete.
DO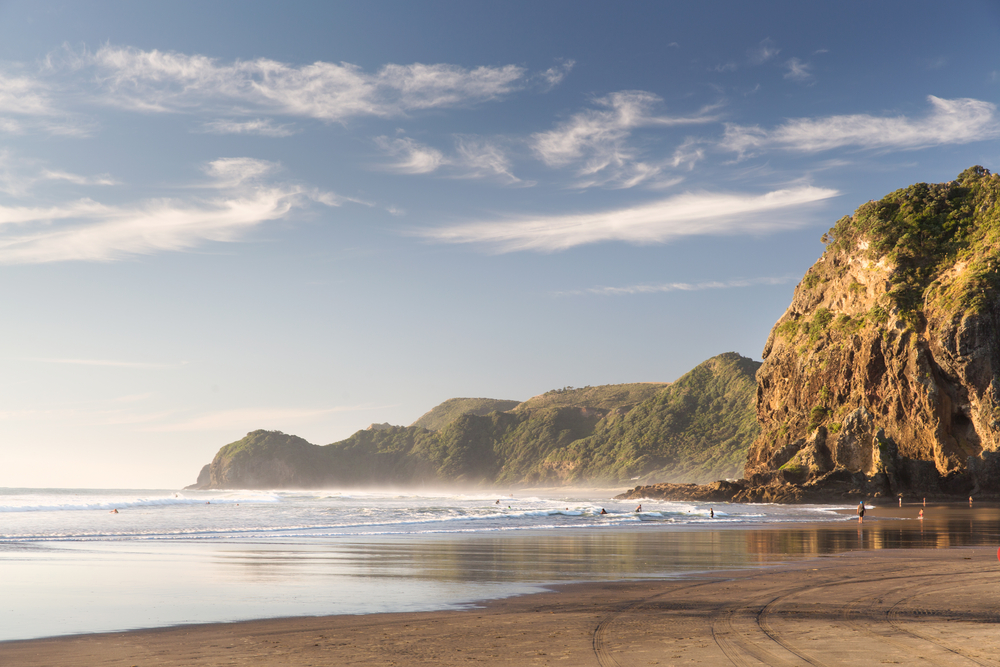 Picnic on Piha Beach
Take a 45-minute drive outside of Auckland's city centre, towards Piha beach. Get your sunscreen out because the scenic Piha beach is the perfect backdrop for a picnic.
Sail Around Auckland
There is a marine experience in Auckland for everyone. For the adrenaline junkies, we recommend a sail on an America Cup yacht. For those explorers, we suggest that you try the marine and dolphin spotting experience. And for those who want a more luxurious ride, then the five-star dinner cruise is 100% for you.
A Vineyard Experience
There are just so many beautiful vineyards to choose from in Auckland (and seriously not enough time to try them all). We have narrowed them down to our top three wine locations. Our top picks include Brick Bay Wines, Cable Bay Vineyards and Mudbrick. #WineNot try them all?
words by Cindy Gottschalk
MORE TRAVEL ARTICLES YOU MIGHT LOVE…