It's one of life's most simple pleasures – good for the mind, body and soul, but if you knew the real benefits the beach can have on your wellbeing, you might carve out a day or two from your busy schedule to hit the sand more often.
There's nothing wrong with taking some time to enjoy your own company. In fact, you deserve some 'you' time, and taking to the beach can seriously help you to relax and recharge, even science says so! Turns out, there are so many reasons to fall in love with the beach again…
Soothing sounds
There isn't a sound in our universe that brings more joy to the soul than the familiar sounds of crashing waves against the shoreline. Swap your latest Spotify playlist for an ocean soundtrack that will reduce stress levels and release calming chemicals into your system. You can't beat the soothing sounds that come with visiting the beach.
Perspective
When life is full of tiresome workloads and social activities, heading to the beach gives you some room to breathe and puts things into perspective. The ocean has a way of making the small things seem insignificant, making it the best form of outdoor therapy! Take in the beautiful surroundings and use the opportunity to unplug and connect with yourself again. Beach yoga is a great way to harness your spiritual energy and encourage positive thinking.
Getting active
The temptation to move when you're at the beach is slightly higher, given that you're already outside, right? There really are no excuses! When you're on a beautiful beach, it's hard to resist a walk along the coastline or getting involved in water sports activities. There are endless opportunities to release some of that energy and the sports available at the beach are some of the best for you. Swimming, for example, has so many physical and psychological benefits that we often take for granted.
A vitamin packed day
Vitamin D isn't as easily absorbed through the consumption of food as we like to think, so step onto the sand to allow it to soak into your skin directly! Spending just ten minutes on the beach can give you enough vitamin D to feel fabulous, as it's produced in response to direct sunlight exposure. The sunshine vitamin is also said to be proven to wash away our blues, helping us to fight disease and depression. Just always make sure to wear a high-factor SPF when exposed to sunlight.
Sleep deep
Struggling to sleep? Stimulating your mind is the key to getting a good night's sleep, and the salty air and activities on offer at the beach can get you back to your normal sleeping pattern pretty quickly. Research suggests walking on the beach boosts your mood and allows for at least an hour's extra sleep. Sometimes it's simply the heat that makes you tired. The Increase in body temperature releases melatonin – the key that starts the engine for sleep. Light also helps to regulate your sleep.
When you go to the beach, you want it to be as easy and stress-free as possible – sunburn and sand in your sarnies isn't going to do any favours for your well-being, and simply won't do! But sometimes you just need to be prepared for what life might throw at you. Take a look at this beach hacks guide from Travel Republic so you can fully relax and enjoy all of the benefits the beach has to offer.
Go to the beach, your body wants you too!
3 of our favourite beaches in the UK…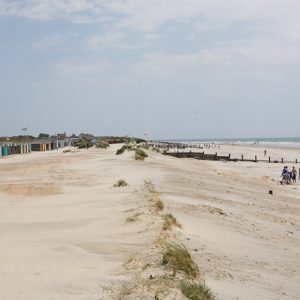 West Wittering | Sussex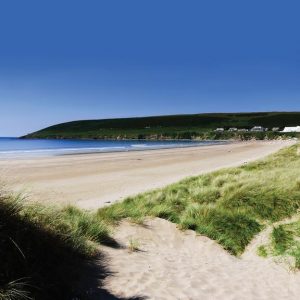 Saunton Sands | Devon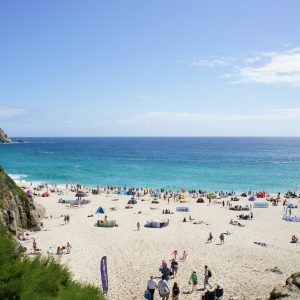 Porthcurno | Cornwall