It's been a while since a simple spice took over the health food scene. But this year Turmeric has been propelled into the hall of health food fame. It's got everyone's taste buds in a twist and here at Hip and Healthy we've set out to put the spice to the test…
We know what you might be thinking, Turmeric is something you put in a curry, something to add colour to, a staple in the spice cupboard perhaps? Well think again. Turmeric has had a recent makeover and is now the "it" tea to order at your morning breakfast meeting. It's received a loyal following that's set this newest health trend alive. The reason behind its popularity is the health benefits that it has to offer. Turmeric is known to help with reducing the risks of cancer, acne, heart disease and Parkinsons due to it's anti-inflammatory properties. So it's no wonder people are trading in their coffee for a Turmeric Tea!
Turmeric is in fact a member of the ginger family, which originated from South Asia and for years has been used as a medicinal cure. The all natural ingredient is said to have been used for over 4,000 years in India to heal health problems. This is all down to 'Curcumin' which is found in the Turmeric root and holds the anti-oxidant and anti-inflammatory qualities. It's safe to say that if you can get your hands on Turmeric root it's the best and purest option. Health gurus like Deliciously Ella, the Hemsley Sisters and Natasha Corrett of Honestly Healthy all boast Turmeric in their recipes. It seems the spice is very diverse when it comes to including it into your diet. A quick recipe search provides endless results from adding grated Turmeric root into your daily smoothie to Turmeric tea and even Turmeric hummus! (Which is seriously so so good!)
It's worth noting that despite the supposed health benefits of Turmeric the spice packet in the shop only contains 5% of the goodness, known as Curcumin, and so you'd need to drink a lot of Turmeric shots to really reap the goods. Experts suggest that a Turmeric supplement is a much better option, and we can see why, with 95% of curcumin contained, this seems like a no brainer, especially if your pallet doesn't quite like the taste. But don't let that put you off trying Turmeric out. If you're as intrigued as we are you can pick up a Turmeric Latte at most health food stores in London. Head to Planet Organic or Nama Foods in Notting Hill for your first Turmeric fix-enjoy!
All this talk has got us wondering what exactly does Turmeric taste like? Will we really feel any healthier? Here at the Hip and Healthy office we are constantly on the go and can fall victim to eating in-front of our screens (We know, we know, that isn't good!), so we decided to trial some Turmeric fixes to see if we felt any of the benefits….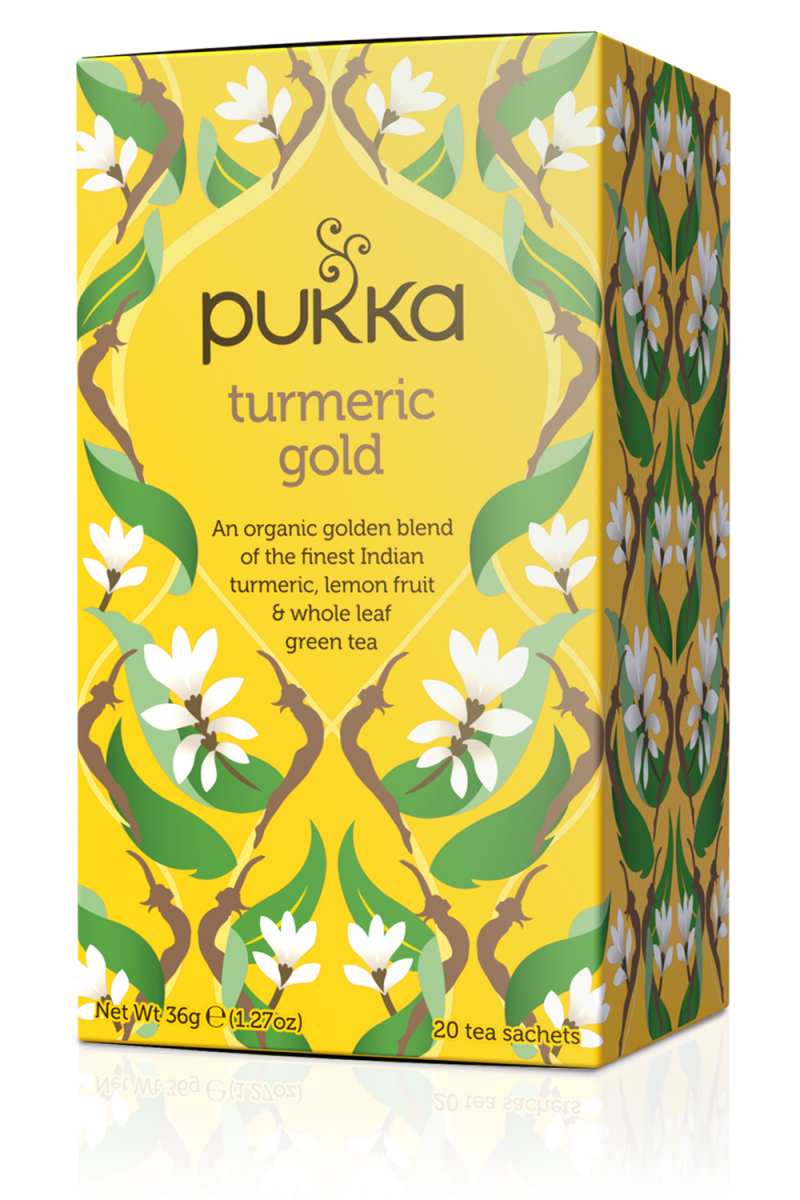 We love a herbal tea at any time of the day, and we always turn to our beloved Pukka for our tea hit. We hadn't tried their Turmeric tea until now, and it didn't disappoint! It does take a little while to get used to the strong and distinct flavours, but by the third and final cup of the day, it's done the trick. It leaves you feeling warm and your taste buds refreshed. Pukka are definitely championing the Turmeric trend and have released a range of Turmeric Supplements too… see below!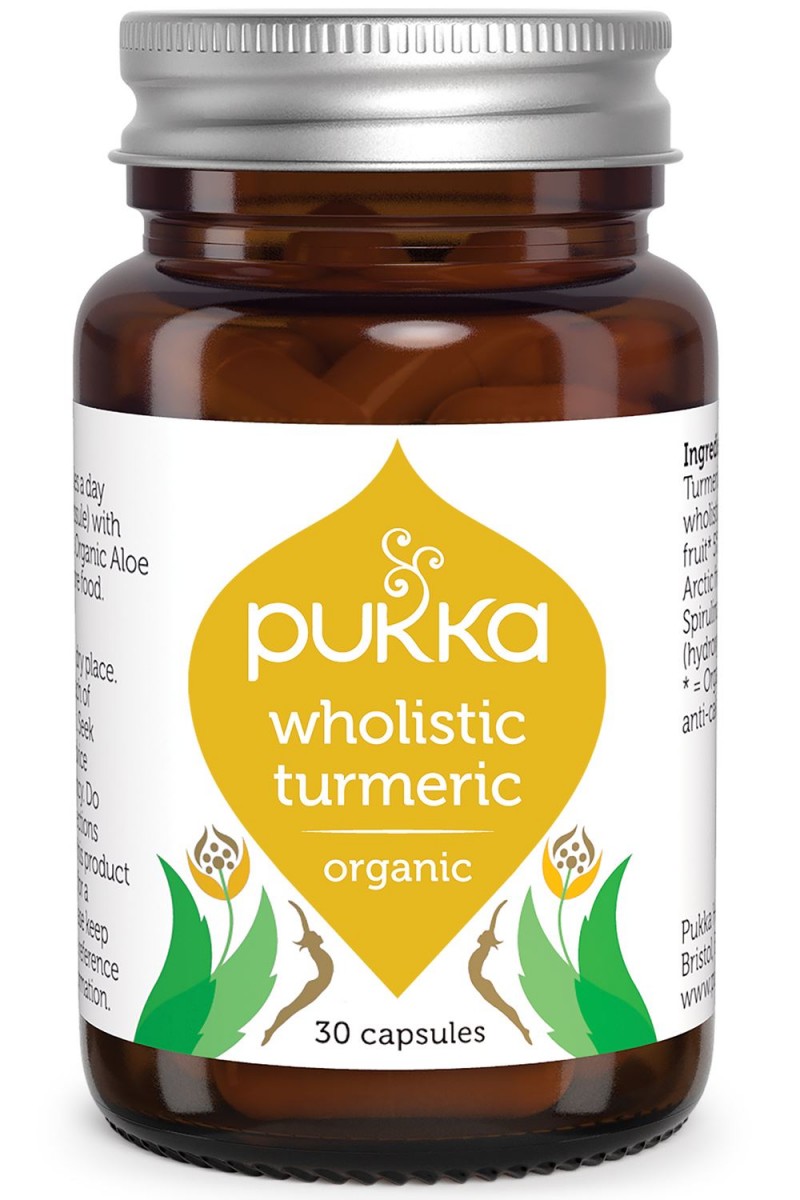 Leading the way in the Turmeric revolution, Pukka have not only brought out turmeric tea but turmeric supplements too! As well as launching Active 35 Oil, Turmeric Active and Turmeric Lifekind supplements, we're pretty obsessed already with their Wholistic Turmeric capsules, which contain the highest organic grade, sustainably cultivated and fairly traded herbs. We adore this product, especially now as we come into the colder months… Not only is it helping our bid for glowing skin, it's also fighting off colds and viruses! We're certainly going to be relying on this wonder product this season!
Turmeric Porridge
With the weather on the change and those colder mornings starting to creep up on us, there was only one way to have some Turmeric for breakfast – porridge! This is really straight forward; just stir in half a teaspoon of turmeric into your morning porridge with anything else that you enjoy. We made ours with coconut water, honey, turmeric and topped it with some apples, mixed seeds and cinnamon. A great way to set yourself up for the day!
words by Lisa Evans