Confidence is an inside job. No amount of praise or approval from others can convince you that you are worthy and good enough unless you truly believe it too. The journey towards self-confidence can present many potholes, dead ends and forks in the road. In a world where we are led to believe that everyone has a picture-perfect life, feeling comfortable in your own skin has never been more of a challenge. 
With airbrushing techniques and a plethora of filters available to use to create the illusion of perfection, it's easy to feel like you're not good enough and fall into the trap of comparison. This mind frame can be incredibly damaging to our self-esteem and one brand on a mission to shed light on the UK's confidence crisis is FOREO. Leading the way in wellness and beauty tech, FOREO has launched its latest campaign, "Boost Your Glow" to help inspire the nation to become more self-confident by harnessing the power of your daily skincare ritual. In anticipation of the launch of their new gadget, LUNA mini 3, FOREO undertook a survey to get a better idea of how women feel about their skin and how it can impact their lives. It revealed 61% of women admitted to regularly comparing their appearance to others while half of 18-34-year-olds say they've stayed at home due to an issue with their skin. 
Partnering with FOREO for its #boostyourglow campaign is confidence coach, Lucy Sheridan, who helps people put an end to living their life by comparison. Providing words of wisdom from personal experience as well as useful tools and mind hacks, she helps you put the wheels in motion for a more confident, happier life. She says…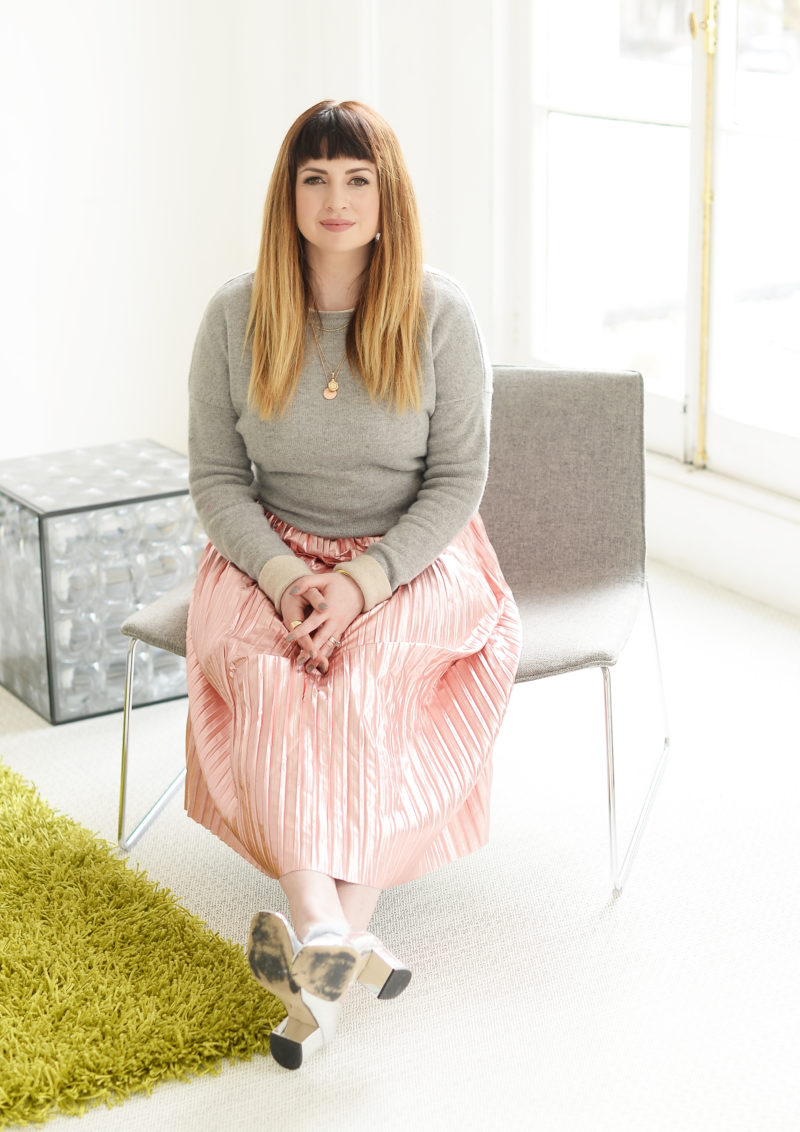 "Comparison is indeed reaching epidemic levels and yet up until now, we have only been able to go on a 'collective hunch' and anecdotes about its intensity. With Foreo's research, however, the data speaks for itself and never more have we needed to respond with a rallying cry for individuality and personal confidence. 61% of women comparing themselves to others is a number that can and must come down! So, I'm glad to be partnering with FOREO on the launch of its LUNA Mini 3 and #boostyourglow campaign to help provide advice for people around the UK on how to overcome confidence issues and boost their glow from within."
Whilst confidence is most certainly an inside job, there should be no shame felt when the appearance of your skin makes YOU feel good too. Just like Lucy said above, we're all about glowing from the inside out, so while she helps you tackle your inner self-talk, FOREO's LUNA mini 3 can get to work on the external. With its new 30 seconds glow boost mode and longer silicone bristles than all previous LUNA mini models, you can achieve a deeper, quicker, cleanse for glowing skin. Its compact size makes it the perfect travel companion and with a full charge lasting up to 400 uses, it will become an absolute non-negotiable element of your beauty regime that will supercharge your confidence. 
One convert is singer and presenter Mollie King, who knows first hand how confidence-destroying the pressures from social media can be. She explains…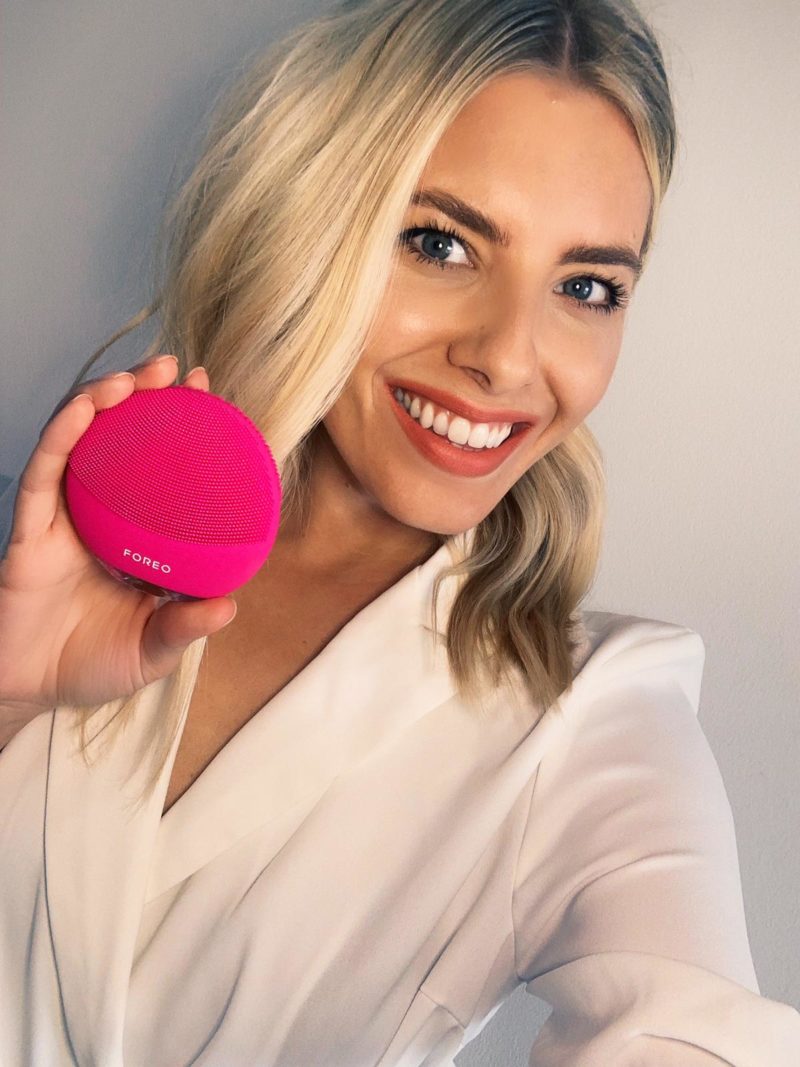 "In a world where everything is now posted on social media, it's no surprise to me to hear that there is increased pressure on women and men for "perfection".  I think it's time we all championed each other while also not forgetting to champion ourselves. It's great that FOREO is shining a light on this and through their Boost Your Glow campaign for the Luna Mini 3 is giving women access to advice on how to feel more confident and better manage our experiences with social media. For me, the most important thing to remember is there's no such thing as "perfection", it's all about embracing the skin you're in and believing in yourself. That's what I'm trying to do too."
To help get you started on your own "Boost Your Glow" journey, Lucy Sheridan has shared some tips on how to become more confident
What's the number one thing women can do to boost their confidence? 
Get into alignment with the life you want. That is, let the life you lead and design reflect your values and your pursuit of your own desires. Why? Because no matter what crosses your path you will feel deeply rooted on that path and grow with the experience. It would be easy to write 'love yourself' and that is fundamental too… choosing to live your life without comparing to others is a huge part of that.
What would your advice be to women who are feeling low in confidence because of their skin?
You and your skin are totally unique and give yourself the self- love to realise that and know that it is possible to thrive. Don't let anything hold you back and if you would benefit from some special help or advice seek it out – don't suffer in silence. 
How does using the LUNA Mini 3 give you skin confidence?
I run two businesses and have a vibrant life so I need a skincare routine that works around that. The LUNA Mini 3's effortless 30 second cleanse is ideal for me and no matter where I am, or what my day brings after I use it I feel prepared, polished and ready to be me.
Boost your skin's glow and inner confidence with LUNA mini 3, now available for £139 at cultbeauty.co.uk. Make sure to follow FOREO's Instagram @foreo_uk for additional confidence tips.