It's that time of the year again, the thick jumpers and fluffy socks are out and as the rain hammers on windows and the roads turn icy, all you want to do is snuggle up on the sofa. Fredagsmys is the new trend set to take this winter by storm, taking over from last year's obsession with hygge.
What's the difference?
Both concepts are about feeling relaxed, cosy and comfortable but Fredagsmys is a Swedish tradition, whereas hygge is a Danish tradition. With temperatures usually being much colder in Sweden and with parts of the northern side having darkness for 24 hours there's even more reason for Swedes to feel snug and cosy!
Fredagsmys promotes slowing down, relaxing and eating delicious (sometimes naughty food). It embraces taking comfort and having some time away from the stressful outside world. Roughly translated, Fredagsmys means 'cosy Fridays', so those that follow this mind-set, make sure they have a relaxing and indulgent evening after a hard working week (or perhaps just a tough Monday in the office!)
How can us Hip & Healthies embrace the Swedish way of life and generally brighten our spirits this winter?
Two is better than one – A common custom for many Swedes is having two separate duvets on a double bed, as opposed to playing tug of war in the middle of the night trying to get your share back. If this is a common issue in your household, why not give the two separate duvets a go? We recommend opting for feather & down for warmth, comfort and breathability, or wool if you need a hypoallergenic option that keeps you warm when you are cold and removes excess heat and moisture when you warm up.
Speaking of sleep, to enhance your snooze time further and allude to the mys tradition of taking time out for some 'you' time, try Samol Herbal Hair & Scalp Oil. This includes the ingredient Nardostachys Jatamansi, which is known for its powers to help reduce stress, anxiety and aid sleep, deterring you from spending the night tossing and turning.
"Depending on the length of your hair we suggest using eight to ten drops of Samol Herbal Hair & Scalp Oil to help fully moisturise the scalp," explains Samar Farooq, founder of Samol Herbal. To help soothe your worries away and help you get a restful sleep, as well as treating your locks, leave the oil in overnight and then simply wash out in the morning.
Dress for the weather – Swedes have a saying that suggests that there is no bad weather, just bad clothing, so make it a priority to wrap up when the colder weather hits. So, when you next use the excuse that it's too cold to go outside and exercise, try to motivate yourself by simply dressing for the weather! Here at Hip & Healthy, we've got plenty of gorgeous activewear that you can layer up and keep toasty on your outdoor sweat sessions! Click below to browse our favourite brands we stock online.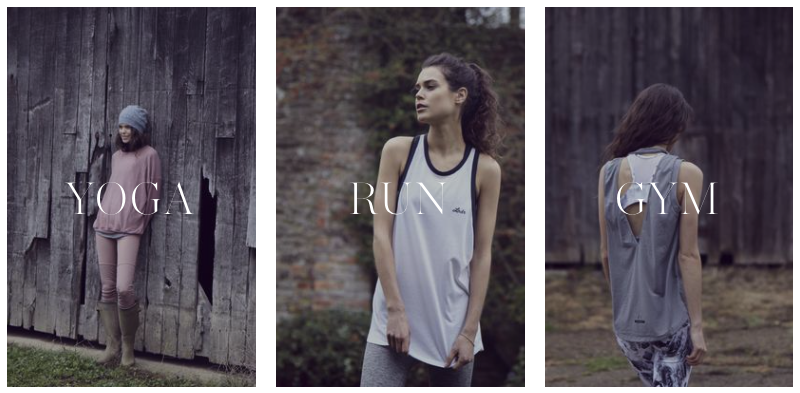 Log off – Fredagsmys is all about making time for family and friends but as soon as you wake up does your priority suddenly focus around checking your Instagram feed and emails? It's easy to get addicted to the buzz of social media and the 24/7 news cycle, but it's crucial we make time to relax and socialise too. Try to be strict with yourself on how many hours your 'plugged in' to social media, for example rather than sitting on Instagram or Facebook on your lunch break why not head out for a stroll or meet a friend for coffee?
Or in the evening if you usually spend an hour or so scrolling through your Facebook feed why not snuggle down with a book, or boost your endorphins whilst socialising at a fitness class? If you need some motivation for logging out of social media and focusing on what is happening in real time try the app Forest. Forest gives users virtual coins that are given for taking a break from your phone, and the coins are then used to plant real trees around the world, helping you and the planet.
Seasonal eating – The Swedish approach to food is all about seasonal, local and organic produce. Making meals with seasonal produce cannot only benefit your health but also for the environment and your bank balance!
"Eating foods when in season means that you'll be eating the way nature intended it. Summer fruits and vegetables tend to contain higher amounts of water, which dilutes their nutrient content. Compare this to winter fruits and veggies and you'll find they're richer in nutrients such as vitamin C and contain more valuable fibre," explains Nutritionist, Cassandra Barns.
Some examples of foods in season during the British winter months are: Clementines, Brussel sprouts (of course!), Celeriac, Apples, Artichoke, Kale, Pumpkin & Parsnip. Who fancies a roast?!
Treat yourself to comfort food – Part of 'fredagsmys' is to indulge in not so healthy food, but the average sugary or carby treat can send your mood plummeting after the initial 'hit' has passed. But dark chocolate – in particular, the variety made with raw, unprocessed, un-sweetened cacao – can actually have longer-lasting benefits for your mood.
"If you love the taste of chocolate, just indulging in your favourite treat can release endorphins in the brain. And with a less refined version, you're getting the endorphin hit without the sugar overload," explains Nutritionist, Cassandra Barns. There's no denying our love for OMBAR's 72%. It actually tastes better than the processed stuff! We define comfort food as wholesome, nourishing and (at this time of year) warming! If in doubt, cook from scratch. You'll be able to note exactly what you're putting in to the recipe and, unless, you have a cupboard in your kitchen dedicated to additives, chemicals and preservatives, whatever you cook is going to be healthy, fresh and much more delicious than the ready made meals you can buy at a supermarket.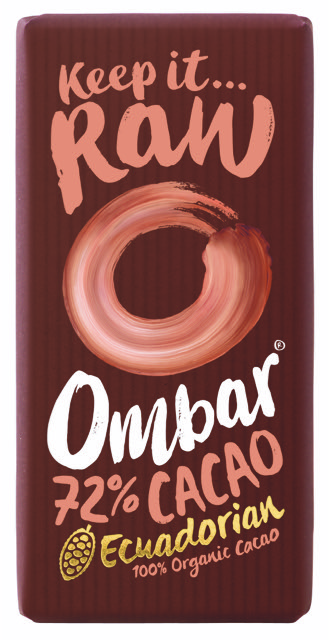 Put things into perspective – Achieving a good work/life balance is a significant part of the Swedish culture and they even previously trialed a six-hour working day. To avoid feeling overwhelmed, try to prioritise what actually needs to be done and then what can wait until tomorrow, everyone needs some time out! We love Intelligent Change's Five Minute Journal for embracing the attitude of gratitude and their Productivity Planner for nailing your to-do list and being able to manage your time well.
"There is nothing in your life right now more important than your health. Learn to say no if you feel that you have taken on too much. Being assertive is invigorating and empowering. It also helps to make lists of what is or is not a priority and to tackle the priority tasks first. This will help give you a sense of control over your life," suggests Dr Marilyn Glenville, the UK's leading Nutritionist and author of Natural Alternatives to Sugar.