Main image: LNDR – Hip & Healthy
Let's be honest, we all love getting new activewear. Pieces that make you feel good when you put them on but that you forget about during your workout are the best. We've all been that person who is constantly pulling up their leggings or fiddling with their sports bra, which is not only a distraction but also uncomfortable and annoying too! Looking at some of our favourites currently on the market, here we share a few brands to add to your workout fit kit that are well worth working up a sweat.
LNDR
If you're yet to get your hands on LNDR, let us enlighten you. It's premium, it's British and it's appearing more and more on our social media feeds – so they're definitely doing something right. The vibe is casual cool meets sporty style, which is a look anyone can pull off whether they're working up a sweat, dropping the kids at school or meeting friends. It's not just about appearance though. Looking good is great but feeling comfy while looking good is infinitely better, which is where LNDR have really hit the jackpot. Thoughtfully and trendily-designed leggings, crops, tanks and long sleeves are just waiting to be combined into a fab outfit you won't want to take off. The best bit? You can purchase LNDR right here on Hip & Healthy. You're welcome.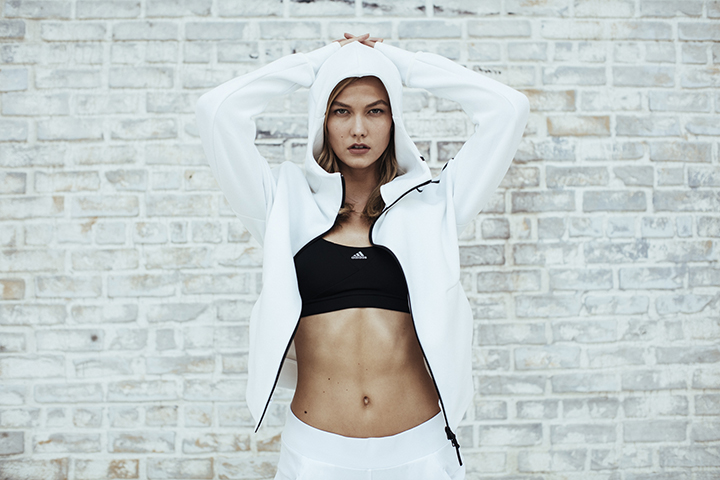 Adidas
We don't know about you, but it's been a long time since we've attended a fitness class and no one is wearing Adidas. Not only is it a brand that knows exactly what they're doing when it comes to activewear but they know your body too; from the fits necessary to keep all your kit in place through sprints, burpees and squat jumps, to the shapes that flatter. Their latest creation Alphaskin is the absolute epitome of this. The fabric literally wraps your body, supporting where you need it and giving you freedom of movement in all four limbs. The research that goes into crafting each new fabric is truly impressive, and when putting their workout wear through a serious road-test, there were very few criticisms we could find. And just in case Karlie Kloss' adverts don't already have you dashing off to the gym, the vibrant colours and chic black options are great for extra motivation too. www.adidas.com
Fabletics
When a brand is co-founded by one of the most inspirational-bodied women in Hollywood (aka Kate Hudson), you know it's going to be good, but it might take a while to be great. Since launching a few years ago, Fabletics have really upped their game when it comes to quality. The soft colours and pretty patterns mean the pieces have always looked beautiful when standing in front of the mirror, but now they feel much better while exercising too. We love their collections for taking you from street to sport and back, and while they're not necessarily the most technical option for marathons or endurance sports, for your everyday workout or gym session, they're ideal. With so many bold prints to choose from, your only problem is going to be resisting purchasing them all. www.fabletics.com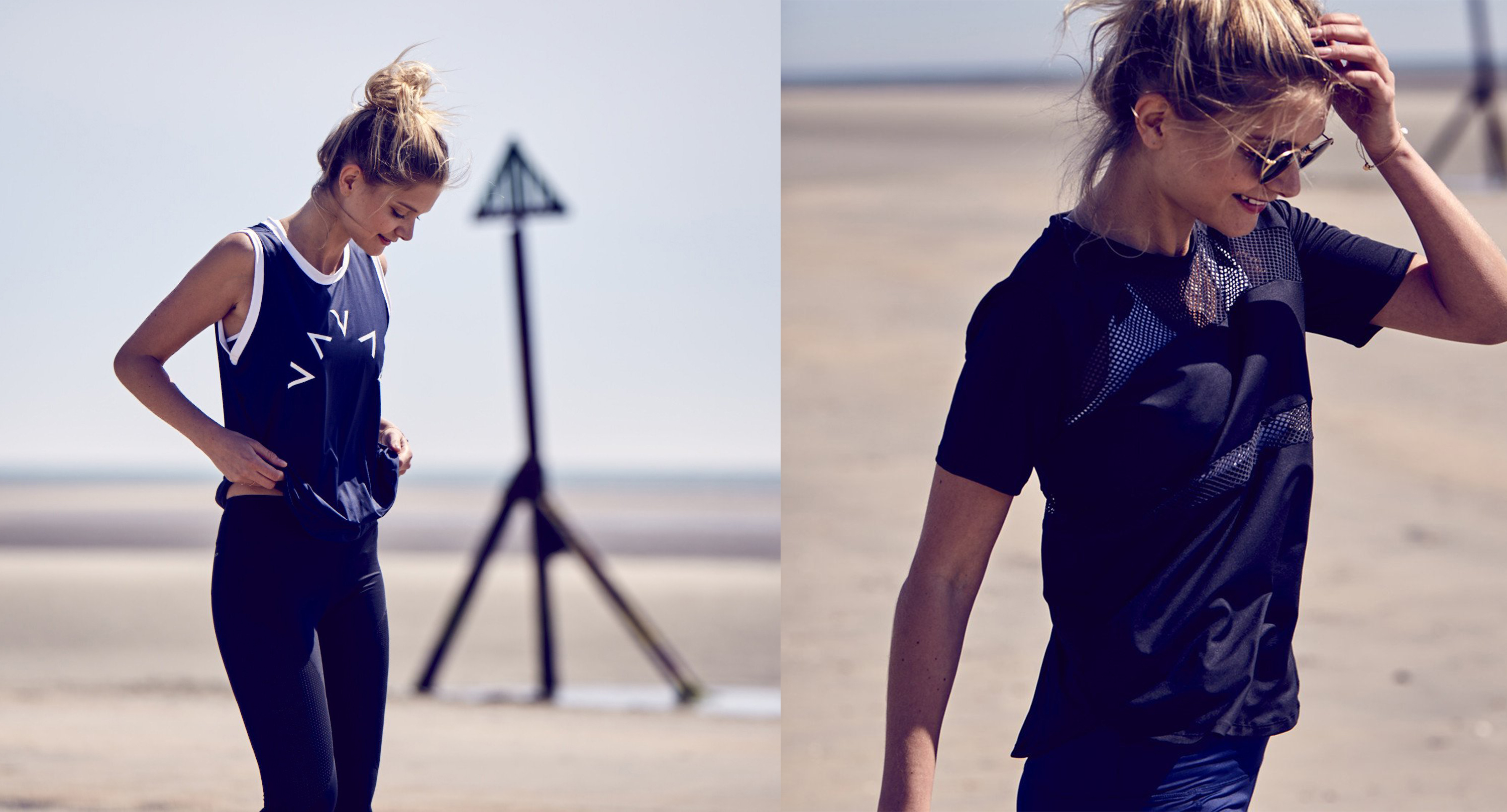 Varley
Varley is like the Victoria's Secret catwalk for women's workout wear. Their collections are gorgeous, sexy and look way too good to actually sweat in, but fear not. The leggings, tops and sports bras are not just designed to be Instagram-worthy. They're also a strong choice for your Pilates or yoga practice thanks to buttery soft fabrics, seamless styles and fantastic coverage. In their own words, Varley claims to blend the cosmopolitan elegance of London with the active lifestyle so synonymous with LA, and we'd have to say they've nailed it. With a collection like this ready to raise your activewear game to new levels of chic, it's time to chuck out those bobbly old leggings – your new favourites have landed. Shop on Hip & Healthy.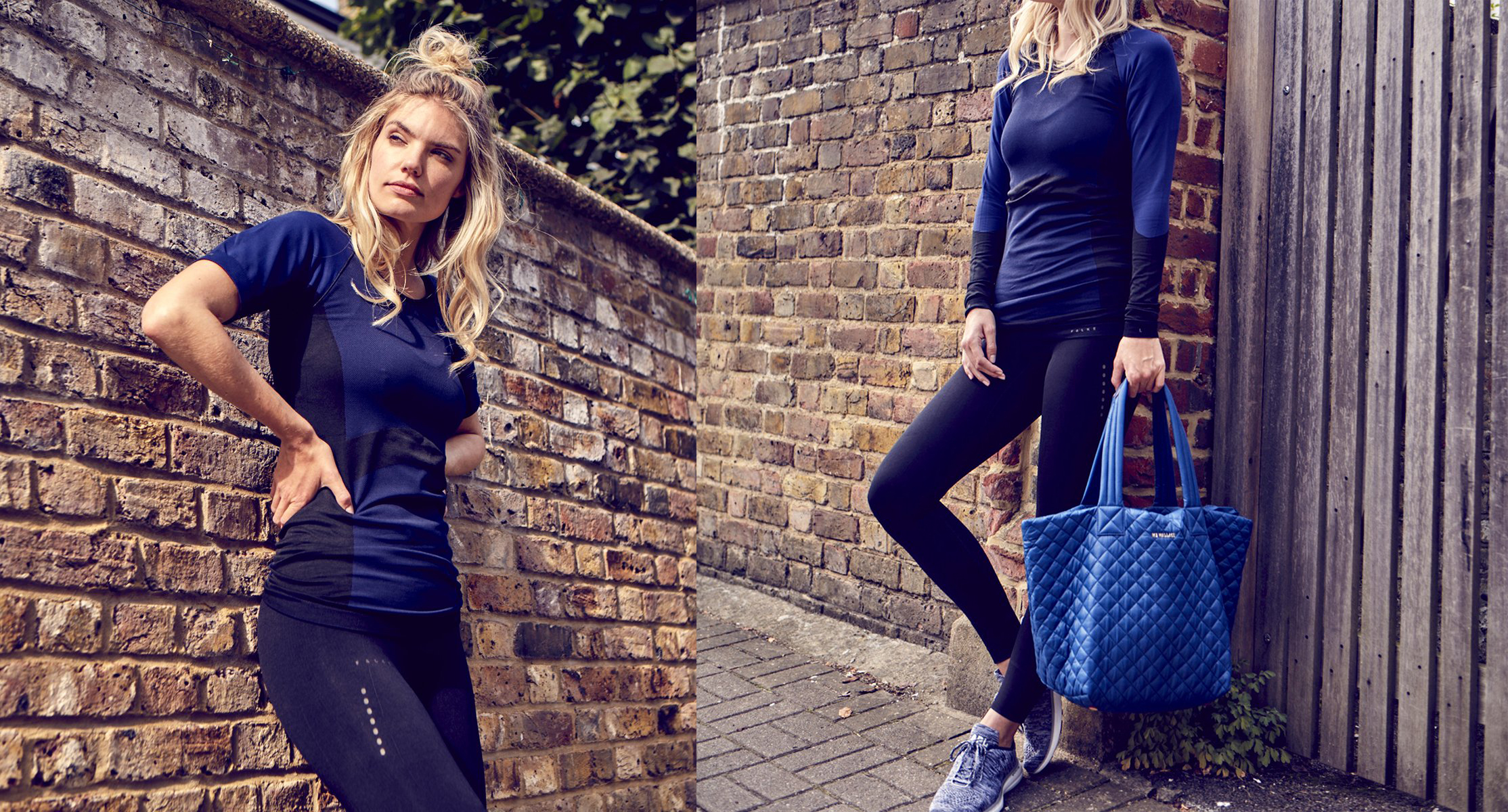 Falke
Falke has been creating luxury socks since 1895, when it was founded by former roofer Franz Falke-Rohen. The label branched out into activewear for AW15, crafted in the finest materials to help regulate body temperature and provide optimum support. Favoured, not so much for their style factor, but for their incredible attention to quality, fit, function and longevity, Falke is definitely a brand worth investing in. We suggest starting things off with their legendary seamless compression leggings. Probably the comfiest pair of workout leggings you'll ever own… their £99 price tag is worth every penny we can assure you! Shop on Hip & Healthy.
APL
APL's unique footwear is the intersection of technology, performance and fashion enabling athletes to maximize their potential in all aspects of their life. Rigorously tested by world-class experts, The Athletic Propulsion Labs patented Load 'N Launch™ technology maximises propulsion whilst running to increase speed, save energy and enhance performance. Designed for the ultimate competitor, our selection of APL styles will push you to your limits. With new and seriously beautiful styles and colours launching every season, you'll never struggle to find ones you fall in love with. Shop Hip & Healthy's curated selection online.

words by Zoe Louise Cronk
MORE ARTICLES YOU MIGHT LOVE…