Keeping up with the beauty world is no easy feat, but thanks to our Best Beauty Buys roundup, you can keep your finger on the pulse of what's hot in the world of skincare, makeup, body care and beyond. For February's Best Beauty Buys, expect clever cleansers, the hottest in haircare, and scents to help your relax and unwind, as tried and tested by our resident beauty expert, Frankie.
Olivanna 'Soothing Seed Oils Cleansing Balm' – £44
Melting off oil-based impurities (makeup, pollutants, sunblock…) while attracting greasy particles and dissolving them without stripping skin of its own hydrating oils, cleansing balms are the ultimate way to wash away the day, gently. Our new go-to? Olivanna's 'Soothing Seed Oils' offering, which brings a touch of luxury to your daily beauty routine. Brimming with omega-rich seed oils and anti-inflammatory plant extracts, its glow-boosting formula melts into skin to remove impurities while helping to hydrate, protect, and strengthen skin. While imparting a spa-like scent to instantly transform your bathroom into a treatment room. In a nutshell, you'll actually look forward to washing your face.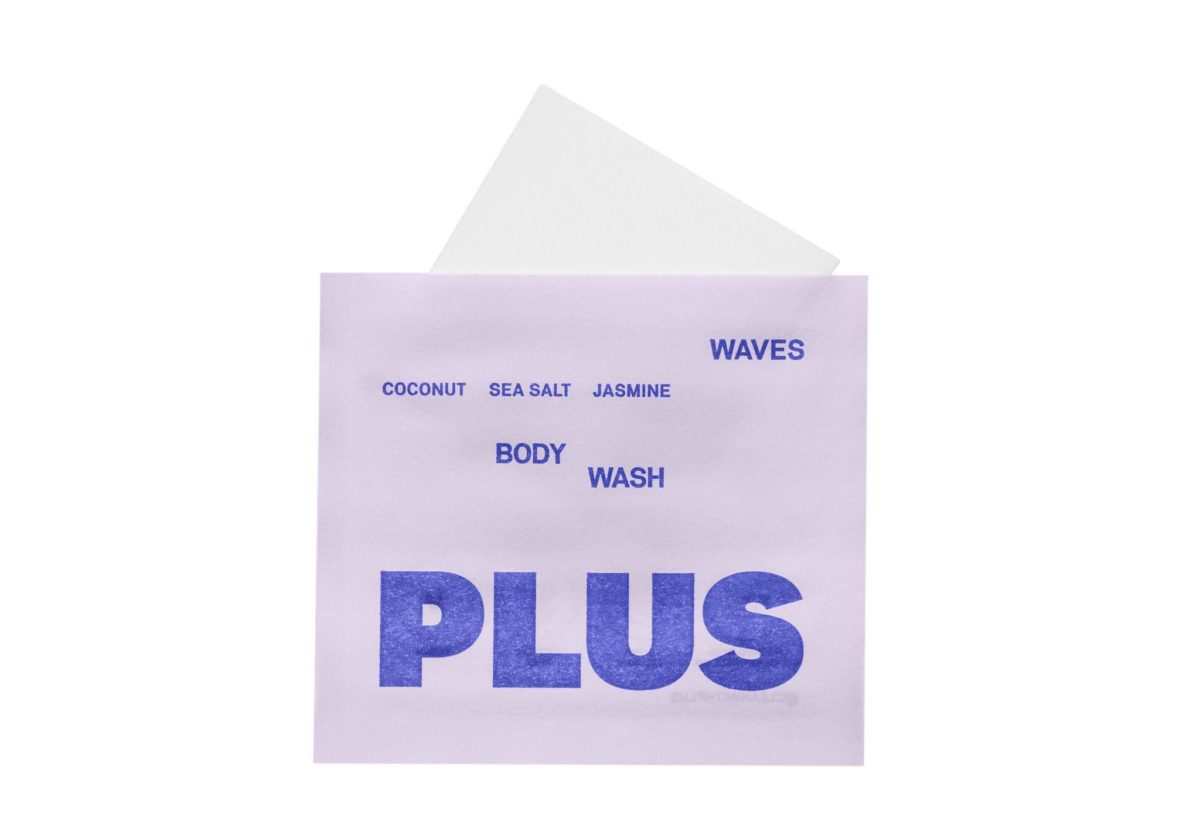 Plus 'Body Wash' – £12
We've all heard of shampoo bars and toothpaste tabs, but package-free shower gel? Even that got our attention. Revolutionising the way in which we wash – and the fight against excess packaging – Plus has created seriously clever dissolvable sachets that rinse down the drain as you shower. How? All thanks to a dissolvable FSC-sourced wood pulp printed with bio-renewable, non-toxic ink. Even better, it uses 38% less water than your regular body wash.  Simply remove your shower gel 'sheet' from the sachet, lather up with water, and wash away as the packaging, well, washes away, too! Infused with hydrating ingredients like aloe, Shea butter, and almond oil, they nourish skin and boast two gorgeous scents to boot.
Carrière Frères 'La Rose Aime le Poivre Candle' – £55
No February edition of 'Best Beauty Buys' would be complete without a nod to Valentine's Day, and what better way to set the mood than with a scented candle? Especially when it's sustainably made, blended with the finest botanical ingredients, smells sublime, and looks seriously pretty. Whether you're into V-day or not, you need Carrière Frères's 'La Rose Aime Le Poivre' candle in your life. Inside each gorgeous antique pink matte glass jar, you'll find a blissful blend of Damascus rose and peppery notes to fill your home with a spicy, floral scent that helps ease stress and anxiety and encourages relaxation. So, skip the actual roses this year, and treat yourself to this beautiful bouquet instead.
Youth To The People 'Triple Peptide + Cactus Oasis Serum' – £52
Proving that science and superfoods can work together, Youth to the People are making it their mission to bring the best nutrient-rich superfoods straight to your skincare. Their new 'Triple Peptide + Cactus Oasis Serum' included. Just like the cacti it's packed full of, this powerful protector keeps skin happy, healthy, and hydrated, no matter what Mother Nature throws your way. We're talking heating, A/C, harsh, cold winter wind, and everything in between. Also loaded with 4D hyaluronic acid, trace minerals, a triple bio-peptide blend, and antioxidants, it floods the skin with moisture, boosts collagen production, revitalises and plumps, and fights free-radical damage. Can you say do it all?
Jo Loves Cobalt Patchouli & Cedar Fragrance Paintbrush – £40
Are you a pulse-point sprayer, all-over spritzer, or a spray-and-walk-through-your-fragrance kind of person? Well, whichever one you are, be prepared to totally rethink how you apply your fragrance because now it's all about the brush. No longer reserved for applying your foundation or blending your blush, brushes are the hot thing in the fragrance world, thanks to fragrance queen Jo Malone and her game-changing 'Fragrance Paintbrushes'. Featuring a fast-drying gel formula, they allow you to 'scoop' your scent into your skin to really maximise its olfactory effects. Now available in her uplifting 'Cobalt Patchouli & Cedar' scent, with fresh and uplifting notes of vetiver, patchouli and cedarwood, it's the definition of "perfume pick-me-up".
Sol de Janeiro 'Rio Deo' – £14
Speaking of amazing smells, your pits can now get in on the action too thanks to Sol de Janeiro's dreamy new deodorant. Not only does it boast the brand's iconic signature 'Cheirosa '62' scent, with its exotic notes of salted caramel, pistachio, jasmine petals, and vanilla, but it's aluminum free, 98% natural, enriched with softening, conditioning, and gently exfoliating ingredients (papaya enzymes, coconut oil, and bacuri and mango seed butters), to soothe, protect, moisturise, and fight ingrown hairs, all whilst preventing odor-causing bacteria to form. You'll be humming Outkast's 'So Fresh, So Clean' in no time.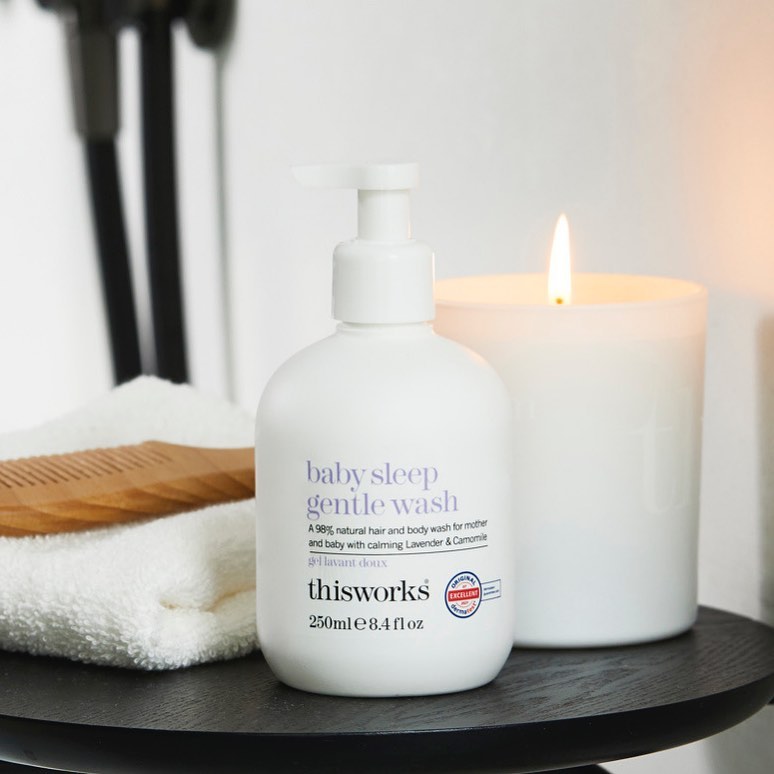 This Works 'Baby Sleep Range' – from £10
Baby? Sleep? They might seem like two words you would never put together, but thanks to This Works' new slumber-inducing range for little ones, you – and your bubba – will soon be drifting off to the land of nod and enjoying your best night's sleep ever. Made with at least 98% natural, all-vegan formulas, each product – from the pillow spray to the body lotion – has been proven to promote a sense of calm and relaxation, with a soothing scent of lavender, chamomile, and lemon balm extract. So, whether you're expecting, you're already a mum, or parenthood isn't for you, this is the range to invest in if a good night's sleep is what you're after. Because, well, this works.
Margaret Dabbs 'Pure Cuticle Oil' – £18
If dry, cracked cuticles have got you down (thanks, winter), don't stress, because Margaret Dabbs's 'Pure Cuticle Oil' is here to the rescue. Packed full of powerful active botanicals and enriched with jojoba and borage seed oils, it provides a hit of intense hydration while helping soothe and calm irritated, sensitive skin. All sans greasy residue and sticky fingers. Instead, our hands will smell sublime thanks to a rose and lemon scent, and your nails will boast a healthy shine with no clear polish in sight.
Batiste 'Naturally Dry Shampoo' – £2.83
Dry shampoo is officially a hair hero. It keeps locks looking luscious between washes, refreshes greasy 'dos, adds a dose of superstar volume, and works in a matter of minutes – making it the perfect product when you're on the go. Just when we thought we couldn't love Batiste's iconic offering anymore, the brand went and launched its 'Naturally' range. Vegan-friendly and formulated with plant extracts (chamomile, green tea, hemp seed, and bamboo included), there are three gorgeous scents to choose from while ensuring all your hair refreshment needs are met. The cherry on top? They're made with 40% less packaging, which is fully recyclable. Bravo, Batiste.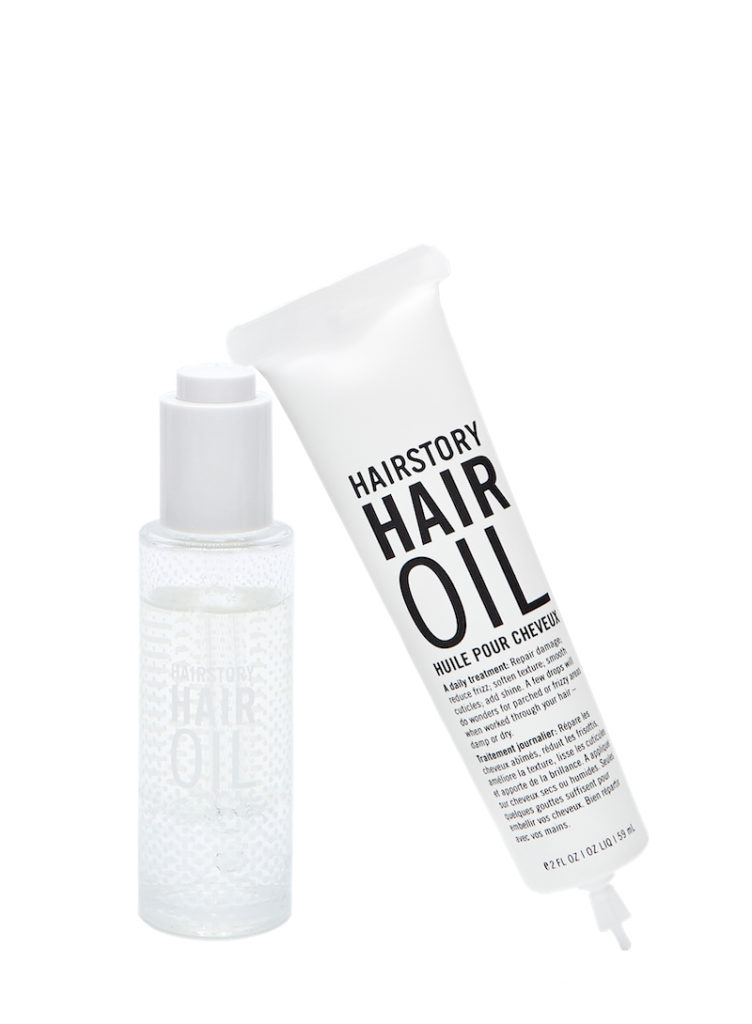 Hairstory 'Hair Oil' – £39
But if it's a multi-use product that boosts shine, fights frizz, and protects against heat you're after, then look no further than Hairstory's brand new 'Hair Oil'. A lightweight blend of essential oils (evening primrose, safflower seed, and argan, to name a few), it can be used on all hair types and on wet, damp, or dry hair to do pretty much everything. No really, everything. It can be used to define curls and waves or to create a slick, high-shine look, it tames flyaways and frizz for the perfect polished blow-dry, it locks in moisture and enhances shine, and it helps conceal and protect against damage. All while loading locks with vitamins and fatty acids to boost overall hair health. Plus, with its floral, woody notes of ylang ylang, jasmine, and cedarwood, your strands will smell sublime, all day long.
words by Frankie Rozwadowska