Wellness Panel • Misha Nonoo Pop-Up
June 4, 2019 @ 7:00 pm

-

9:00 pm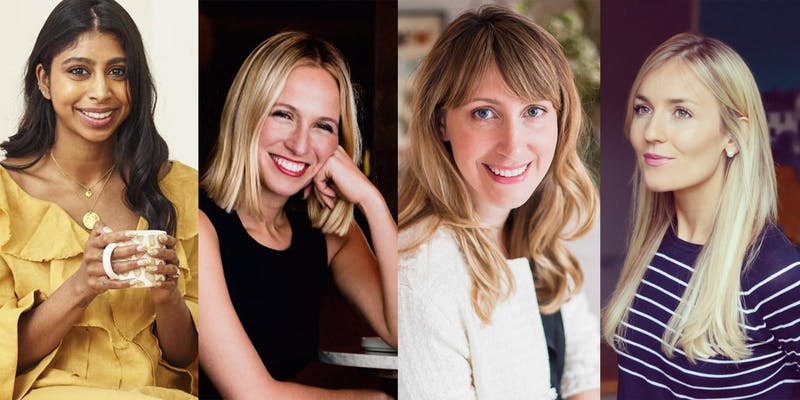 Misha Nonoo has gathered three experts on wellness from different industries and backgrounds to speak to what wellness means to them.
About the panel:
Misha Nonoo has gathered three experts on wellness from different industries and backgrounds to speak to what wellness means to them, the importance of managing personal mental and physical wellness, finding a work-life balance in a world that's always online, and their favorite tips and tricks for incorporating wellness into a daily routine.
About the panelists:
Claire Vero, Founder of Aurelia Probiotic Skincare
Claire Vero founded the award-winning British brand Aurelia Probiotic Skincare in 2013 following a successful nine year career at global pharmaceutical company GlaxoSmithKline, culminating in a Marketing Director's role in the Global Dermatology Center for Excellence. In pursuit of a new challenge, she left the corporate world to follow her dream of creating a natural yet scientifically proven skincare range. Since launch, Claireand the range have won over 110 awards and counting, demonstrating the brand's popularity and performance. Claire created Aurelia Probiotic Skincare featuring the brand's signature probiotic ingredients – an industry breakthrough for preventing ageing and achieving radiant skin. Pushing the boundaries of natural skincare, Aurelia Probiotic Skincare effortlessly fuses BioOrganic botanicals and natural essential oils with scientifically- proven probiotic ingredients to protect, restore and balance the skin from within.
Lily Soutter, In-House Nutritionist at Press London
Lily Soutter is the In-House Nutritionist at Press London specialising in providing the education and tools you need to make practical, sustainable and positive dietary changes.
PRESS co-founders Ed Foy & Georgie Reams, opened up shop in 2014 selling cold-pressed juices out of a bathtub in Old Street tube station. Five years later, PRESS is one of the fastest growing health food brands in the UK and beyond. With two retail stores, a direct to customer website, and 450+ wholesale accounts across Europe, they specialise in food and drink that makes you feel good. Today PRESS has evolved from a juice company in to a full-blown health food business and has recently expanded to mainland Europe.
Sasha Sabapathy, Founder of Glow Bar
Glow Bar is a wellness company for women created by Sasha Sabapathy, a brand planner turned chef who spent her life between Malaysia, London and New York. Sasha created Glow Bar out of a desire to share with other women stress management remedies that she had discovered over the years.
Fitted with state of the art infrared saunas, the biggest trend across in LA, Glow Bar also includes a cafe serving up health-focused treats and a customizable elixir bar. In the shop, you can find brands focused on the healing power of adaptogenic herbs and superfood extracts that can lead to a high vibe result of increased mood, glowing skin and a zen state of being.
Location
This June, fashion designer Misha Nonoo will be hosting her very first pop-up shop in Marylebone, officially opening on Saturday 1st June 2019 at 70 – 72 Marylebone Lane.
The month long pop-up will be a go-to destination for sustainable styling advice, informative events and panels along with intimate workshops which showcases Misha and her customers' multidimensional lifestyle as "woMN on the go".
In addition to selling her own products, Misha will also be championing and showcasing other sustainable brands – with the aim of curating one of London's first sustainable concept stores. Along with pieces from Misha Nonoo's "Create Your 8" collection, the pop-up will also house an assortment of products from brands such as Aurelia Probiotic Skincare, Austin Austin Organics, EYM Naturals, Stay Wild Swim, The Laundress and many more.