Bamford Virtual Winter Wellness Retreat
November 28, 2020 @ 10:00 am

-

4:00 pm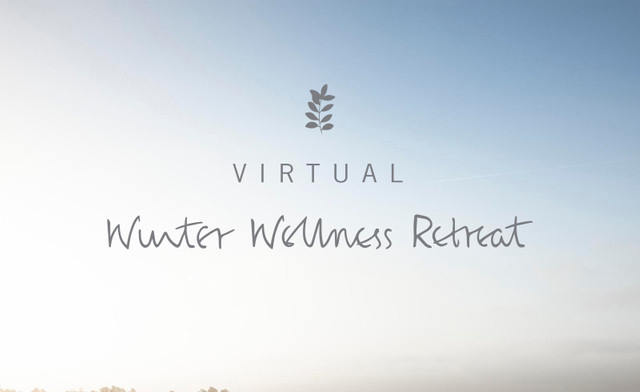 Inspired by Bamford's belief in the need to nurture body, mind and spirit in tandem, the Virtual Wellness Retreat is designed to help you target four key aspects of your well-being: strength, energy, nourishment and peace.  
Bamford invites you to join them for a restorative day of connection, relaxation and self-reflection hosted virtually by their team of wellness practitioners from the Cotswolds. At a time when many are experiencing unease and anxiety, the practitioners will help you turn to the intuitive healing abilities we each possess to regain balance. Join them on a day-long journey to move through the winter more mindfully – from how we move and what we eat, to how we think and sleep. 
The Virtual Wellness Retreat schedule has been curated for all levels of ability and can be enjoyed by individuals as well as families and friends in the same household who wish to experience the retreat.
Timetable:
WELCOME AND INTRODUCTIONS 10 – 10.30am
Meet the team of practitioners who will be guiding you through the day's sessions.
JAMES GOLDEN – resident personal trainer & fitness expert at Bamford Wellness Spa, Cotswolds
RHAYA JORDAN – resident nutritionist at Daylesford and Bamford
AKSHAI NARAIN – resident yoga and wellness practitioner at Bamford Wellness Spa, Cotswolds
CRISTINA CHANDIKA MA – resident yoga & healing practitioner at Bamford Wellness Spa, Cotswolds
RAISE THE VIBRATION: BODY PUMP 10.30 – 11.30am
Move your body and stretch workshop. The contraction of your muscles becomes the pump that helps the fluid get around your body. Exercise can help the lymphatic system flow more effectively and potentially help prevent infection. Increase your mood by moving the body and stretching. 30 min bodyweight interval workout followed by 30 min stretch and talk on the importance of exercise during winter and the connection this has to improving your immune system.
TEA BREAK: 11.30 – 11.45am
BOOST YOUR MOOD:WINTER WELLNESS RECIPES 11.45 – 12.45pm
Learn what vegetables are in season this Winter and how we can use simple ingredients to create inspiring yet comforting recipes with Our resident nutritionist, Rhaya Jordan. You will learn which foods are best to avoid and what to replace them with in order to keep energy levels high and in turn fuelling productivity. Rhaya will also advise and educate you on which supplement type is right for you this winter. You will learn how certain supplements can potentially improve your skin, ease digestive function, and also help to prevent viral infections.
LUNCH: 12.45 – 1.45pm
POCKETS OF PEACE: HOW TO KEEP THE MIND CLEAR OF FOG THIS WINTER 1.45 – 2.30pm
Anxiety levels have risen this year and this can take a toll on our health. When we're stressed, the immune system's ability to fight off antigens is reduced. That is why we are more susceptible to infections. Our resident yogi, Akshai, will teach you how to find pockets of peace in your day. You can practice these 5 min exercises every day to bring peace and clarity back to the present moment.
TEA BREAK: 2.30 – 2.45pm
YOGA NIDRA SESSION 2.45 – 3.30pm
The easiest way to keep your mindset positive and your days productive, is to ensure you are getting enough sleep in order to keep brain function high. Yoga Nidra or yogic sleep is a state of consciousness between waking and sleeping, like the "going-to-sleep" stage, typically induced by a guided meditation. There is evidence that yoga Nidra helps relieve stress and calm the mind. Our
Cotswolds yogi; Cristina, will lead you through this guided meditation, leaving you feeling refreshed and recharged.
Q&A AND REFLECTION 3.30 – 4pm
Our practitioners will use this time to answer any questions you have throughout the day, providing an opportunity for reflection and stillness before closing the session.