Understanding Gut Health: A Talk & Plant-Based Brunch
February 8, 2020 @ 11:00 am

-

2:00 pm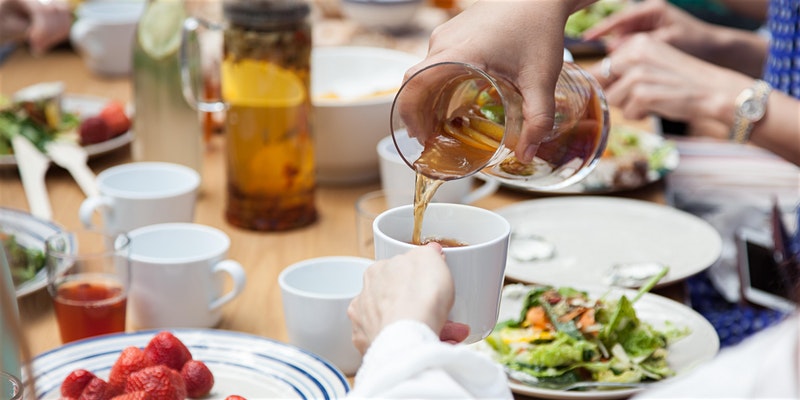 In recent years studies have shown that taking care of your gut is important for immune health, weight regulation, mood and more. Your digestive system handles a lot, and feeding it a range of nutrients, including probiotics, prebiotics, fibre and good fat, can be a simple an effective way to maintain overall wellbeing.
Join the Academy of Healing Nutrition to further understand the gut-brain axis and the importance of maintaining gut health. An inspiring talk by the Academy of Healing Nutrition (AHN) will be followed by a get-together over plant-based food where you'll also be able to discover new dishes and take the recipes home with you.
What you can expect:
11am: Arrival and welcome refreshments

11.30am – 12.30pm: Gut health 101 led by Patricia Lopez from Healing Nutrition

12.30pm – 1.30pm: Get-together over plant-based and gut-friendly dishes created by Patricia Romero from Heal Collective & Healing Nutrition graduate Susie Woods
Kick-off the day with a talk by Patricia Lopez, founder of AHN.
Patricia will discuss why gut health is so pivotal to overall health, review the different food groups and how to source the best quality from each to promote a healthy microbiome, as well as discuss the importance of proper food preparation for optimal digestion – all whilst weaving in the ancient wisdom of Traditional Chinese Medicine into the talk. She will also share her personal experience with gut health and how focusing on healing her gut helped her recover from chronic migraines.
The discussion will be followed by a seasonal and organic plant-based brunch where you'll have several dishes centred on foods that promote a healthy digestive system.
Patricia Romero, who is a chef and co-founder of Heal Collective, will showcase in-season and local produce and the benefits of an unprocessed diet, with a spotlight on fresh and organic ingredients as a way to heal and nourish the body. Susie Woods, AHN graduate and founder of Hara will bring her wisdom of eastern tradition in herbs into the dishes. You'll also be sent the recipes behind the food following the event.
Sample menu
Beetroot Kvass

Seeded crackers and cultured cashew cream

Amaranth porridge

Stuffed mushrooms with squash and pine nut haché

Ginger and turmeric kitchari

Sugar free coconut and walnut pear cobbler