The KX & KXU Lady Garden Run 2019
May 18, 2019 @ 9:30 am

-

12:30 pm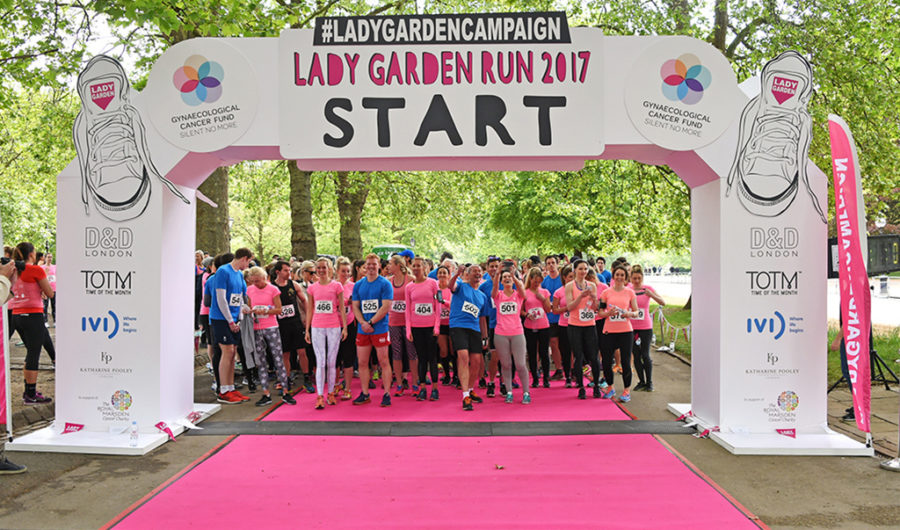 The Lady Garden Foundation, announces its fourth annual charity run, to raise money for gynaecological cancer research at The Royal Marsden Hospital.
Following the success of last year's Lady Garden Run, which raised a phenomenal £86,000, The Lady Garden Foundation are sprinting back into action for the 2019 KX & KXU Lady Garden Run, setting a unique course through London's iconic Hyde Park on Saturday 18th May.
This year the 500 strong participants will be joined by VIPs and long-term Lady Garden supporters such as Victoria Pendleton and Elizabeth Saltzman, and co-founders Jenny Halpern Prince, Tamara Beckwith Veroni and Josphine Daniel. Other run committee members include Arizona Muse, Mary Charteris and June Sarpong.
Running to raise money and awareness for all five gynaecological cancers (Ovarian, Vulva, Vagina, Cervical and Uterine) every participant will provide valuable support for the cause, helping to make the day a runaway success.
The event will be partnered by KX private members health club and KXU premiere pay-as you-go boutique fitness, who will provide a complimentary warm up to all participants, whether sprinting, jogging or strolling around the 5km or 10km course and supported by Chucs restaurants and Oakley Capital.
The event is set to be a great day out for both runners and spectators with family and friends of those participating being treated to a morning of entertainment, dance warm-ups, DJs and more. Once runners cross the finish line, guests can also book a park picnic lunch, courtesy of Chucs restaurants, to enjoy with loved ones in the warm May sunshine and also collect their complimentary goody bags, filled with generous donations from Bumble, Nails Inc., DASH Water, Vitabiotics and Heath & Heather organic tea to enjoy.
The Lady Garden Foundation rely on public support to make events like the Lady Garden Run a success. The inspirational charity plans to smash last years total and encourage women to change how they talk about gynaecological cancers and raise money for crucial research diagnoses and tragic outcomes.
Public supporters can get involved in the event in many ways, whether running, donating, purchasing a picnic, sponsoring a runner or even just coming along and supporting those taking part.