ROAR Metal
September 1, 2021 @ 1:30 pm

-

5:30 pm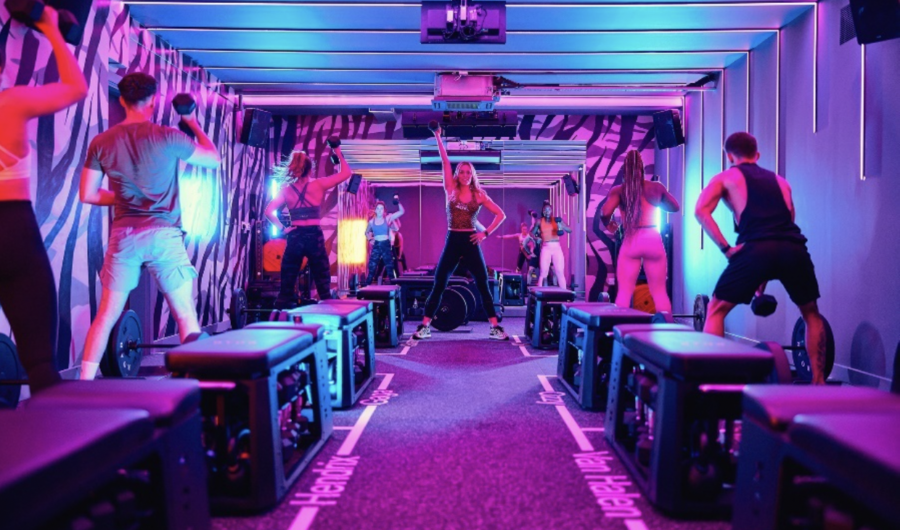 Wednesday 1st September, Sarah Lindsay's premium PT and fitness brand ROAR Fitness will be launching its brand-new group exercise class, ROAR Metal. The launch will see two star-studded and high-octane workouts streamed to attendees worldwide. All ticket sales will be going to charity partner, Women's Aid; working together against domestic abuse, until women and children are safe. 
ROAR Metal is a 45-minute, full body, weight training class, where elite ROAR METAL instructors such as founder, Sarah Lindsay will lead a powerful workout, set to a fierce soundtrack and promising show-stopping results. ROAR, famed for its jaw dropping body transformations, has created group training programme ROAR METAL in studio and online, in a democratic move to make its premium training model accessible to fitness lovers everywhere, as well as offer an inclusive training environment for anyone who doesn't yet feel fully confident weight training alone.
Sweat with the Stars
The star-studded affair will include a combination of celebrities, athletes and influencers like Pixie Lott, Henry Holland, Aimee Fuller, Chemmy Alcott and Alice Liveing – all testing their fitness prowess Sarah Lindsay puts them through their paces. Not only that, but Radio 1 DJ, Nick Grimshaw will be the guest DJ for the whole event, meaning the beats will play a huge role in keeping fitness fanatics near and far pumped.
Join 3x Olympian Sarah Lindsay and her collection of superstar attendees to sweat for a good cause, whilst trying one of the world's best workouts – from the comfort of your own home! At home attendees just need a set of dumbbells or their heaviest alternative to get involved.  
Each streamed workout will be purchasable for online attendees at £5 per ticket. 
1:30PM class – Influencers and athletes including

Alice Living,  Chemmy Alcott, Aimee Fuller

2:30PM class – Celebrities including

Pixie Lott and Henry Holland