Retreat: A Mindful Journey Inwards • Four Seasons Vietnam
November 28, 2019

-

December 2, 2019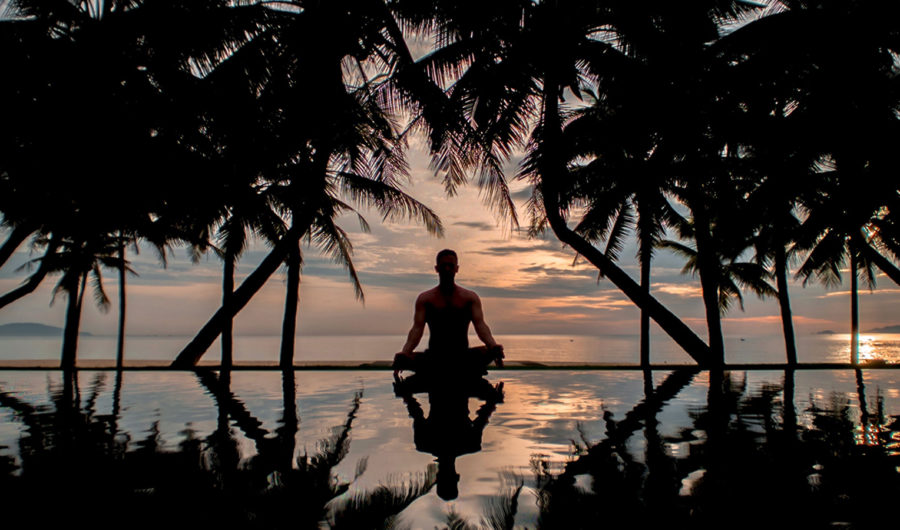 Following last year's inaugural and hugely successful The Present mindfulness program, Four Seasons Resort The Nam Hai, Hoi An announces this year's green season getaway.  Retreat is a three-day program designed to help guests tune into the body to tune out the mind and discover the bounteous benefits of mindful living.
Dr. Buathon Thienarrom, one of the region's leading holistic practitioners and creator of the ZenNaTai ("The Transformational Touch"), a unique approach to integrative healing, will be facilitating guests in their Retreat journey.  The program will commence at 6:30 am each day and include a Sitting, Walking and Eating Meditation session; Dharma Talk and Sharing with metal singing bowls; plus plenty of mindful moments in between.
"The definition of the word 'retreat' is to withdraw to a place of peace, the very essence behind our program offering," shares Spa Manager Dwi Susanti.  "In keeping with our Resort-wide mindfulness vision, Retreat will offer guests the place, space and skills to look inward and hone awareness, calming body and mind for a sublime sense of stillness."
The physical body is home to the intangible mind.  Here, form and formless are interconnected; when the mind is restless, the body is in tension.  ZenNaTai was born from Buathon's extensive knowledge of Tibetan, Taoist and alternative medicine practices and her nursing, psychology and health sociology background.  The approach works to release body tension, replenish the body's low chi (energy) and encourage a more peaceful mind.
In addition, program participants will receive a daily spa treatment at The Heart of the Earth Spa inspired by the mindfulness teachings of Vietnamese Zen Master Thich Nhat Hanh: Day 1 is Creativity; day 2, Non-Judgement; and day 3, Stability.
The program also includes round trip airport transfers, and daily breakfast with wellness selections at Café Nam Hai.
Natural abundance and an ongoing escape from the frenzy of modern life also awaits in the Resort's tranquil grounds, beneath the shade of 4,500 palm trees, or along the private kilometre-stretch of Ha My Beach, considered to be best in Vietnam.
Retreat is a natural extension of the Resort's award-winning Heart of The Earth Spa, a haven of calm, connection and compassion where singing bowls, meditation and mindful treatments encourage deeper levels of awareness and a sense of connection to self, society and the earth.
With a focus on improving inner balance that then flows outward to humanity and the planet, the Spa was recently named Best Emotional Recovery Space at the Condé Nast Traveller Spa Awards 2019 and is rapidly establishing itself as one of Asia's leading centres of mindfulness and connection.