Re:Mind Meditation Studio – Free Classes For World Mental Health Day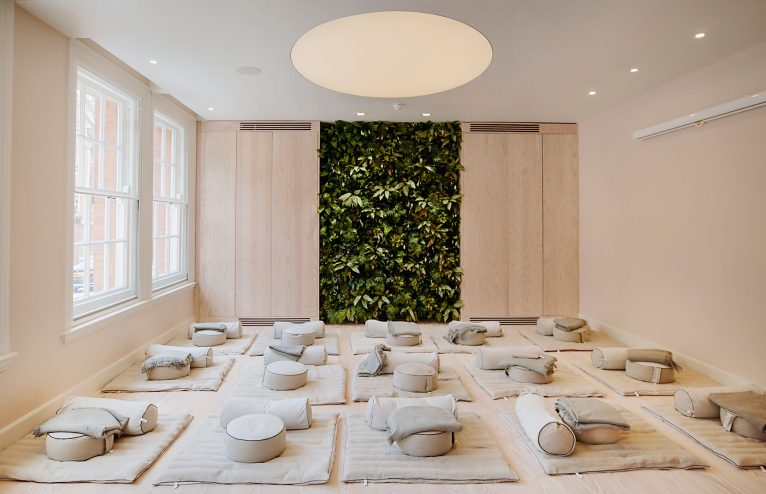 Re:Mind Studio encompasses a drop-in meditation studio (London's first) and an eco-wellness store, providing a quiet zen space for consumers to escape both the internal and external stresses and pressures modern life. With carefully curated classes designed to allow busy Londoners to stop and breathe, they will be offering free classes across the full schedule on 10th October to celebrate World Mental Health Day. The studio is part of a growing culture of mindfulness, reminding people to reconnect with themselves and become present in the moment.
If you're feeling stressed or overwhelmed, take a deep breath and sign up to one of Re:Mind's classes on October 10th.
A full schedule of the day's sessions can be found below:
8am-8.45am – Re:Heal Reiki Healing
9am-9.30am – Re:Aim Focus
10am-10:45am – Re:SoundCrystal Bowls
11am-11.45am – Re:Tune
12pm-12.30pm – Re:Charge
1pm-1.45pm – Re:Heal
2pm-2.45pm – Re:Sound Gong
3pm-3.45pm – Re:Heal Reiki Healing
4pm-4.45pm – Re:Heal Crystal Bowls
5pm-5.45pm – Re:Heal Reiki Healing
6.30pm-7.30pm – Re:Heal Reiki Healing
7.45pm-8.45pm – Re:Aim Heart
Sessions can be booked as normal via the Re:Mind website, as well as MindBodyOnline App and will be listed as complimentary. Each class has a capacity of 25 people, so booking in advance is highly recommended. Alongside the complimentary classes, Re:Mind will be creating a special menu of herbal drinks to support mental wellbeing for consumers during World Mental Health Day.