Puente Romano Barrecore Retreat
September 23, 2021

-

September 25, 2021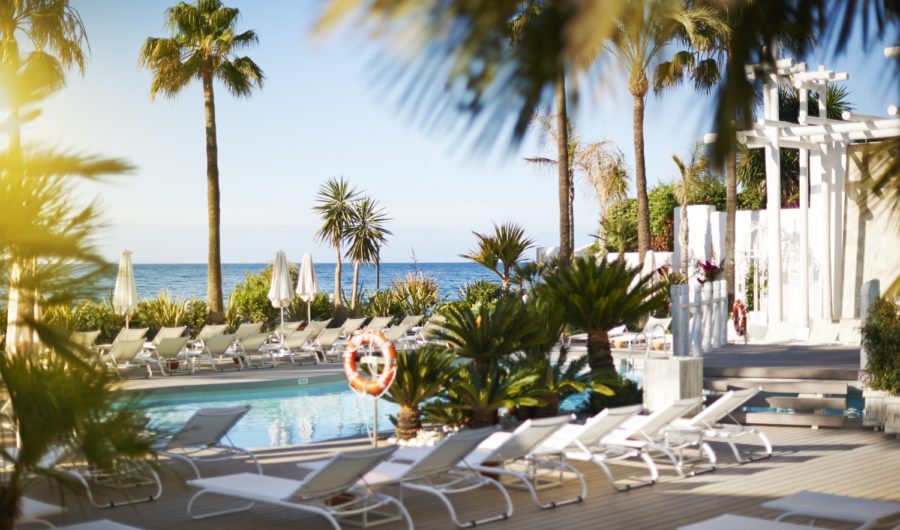 Make the most of the summer sun without compromising on fitness this September, courtesy of the luxurious Puente Romano Beach Resort and Barrecore, one of the fastest and most effective body transformation exercise regimes available. 
Located in the heart of the Mediterranean, Puente Romano Beach Resort has long been celebrated for its commitment to health and wellness. Its new, state-of-the-art Health and Fitness Centre is situated within 13 acres of stunning landscaped, outdoor space on the beachfront between Marbella and Puerto Banus. 
The Puente Romano Barrecore retreat is available from Thursday 23rd – Saturday 25th September and will offer guests a bespoke programme of instructor-led classes. A fully qualified Barrecore instructor will host three classes each day, taking place inside the dedicated Barre studio, outside on the beach and in the new outdoor yoga space. Guests will be invited to join a total of three classes over the course of the retreat. 
Popular with a host of celebrities including Claudia Schiffer, Jourdan Dunn and Pippa Middleton, the Barrecore method combines high intensity but low impact training (HILIT) and focuses on intelligent movements designed to 'shake' the muscles, improving overall body strength while transforming physique. Suitable for all fitness levels, pre and post-natal women and those recovering from injury, it has gained global recognition as one of the fastest and safest body transformation exercise regimes. 
The active living destination is home to one of the Mediterranean's most exclusive health and fitness centres for guests to experience their healthiest holiday yet. Puente Romano's Health and Fitness Centre with its cutting-edge design boasts a bespoke biochemical analysis to study how the body moves, the very latest technologically advanced equipment, and results-driven personal training programs created by world-class champions. Guests will also benefit from the on-site clinic providing comprehensive health diagnostics as well as an on-site nutrition expert offering bespoke advice on diets to suits all needs and lifestyles. 
Guests staying at Puente Romano are invited to make the most of the resort's expansive outdoor space as well as the 15 restaurants offering healthy and nutritious meals. El Chiringuito's new breakfast menu is packed with colourful breakfast bowls and energy shots for a post Barrecore boost while Sea Grill's menu serves fresh seafood finessed with local flavours. Guests can also hire an eco-friendly sailboat for a day at sea, enjoy access to the 18-hole private golf course as well as the professional-grade Puente Romano Tennis Club. 
The Six Senses Spa will soothe aching muscles; concentrating on natural healing, the massages and wellness rituals are inspired by locally sourced ingredients such as extra virgin olive oil, sea salt and rich minerals for their healing properties. Wellness screening sessions are available which offer guests a personal consultation measuring overall health, metabolism and stress parameters. A personalised health plan will be devised based on results, so guests can manage their health and fitness goals. In addition, a new partnership with Dr Ed also offers guests the chance to take advantage of the naturally effective powers of CBD therapy, to heal achy muscles. 
The Weekend Retreat package is priced at €2,100 and includes accommodation, breakfast and up to 3 x Barrecore classes (based on two people sharing a Junior Suite, flights and transfers not included). A single occupancy option is available to book priced at €1,980 and also includes accommodation, breakfast and up to 3 x Barrecore classes (flights and transfers excluded).