Online Retreat from Ibiza Retreats & Transformation Station
November 26, 2020

-

November 29, 2020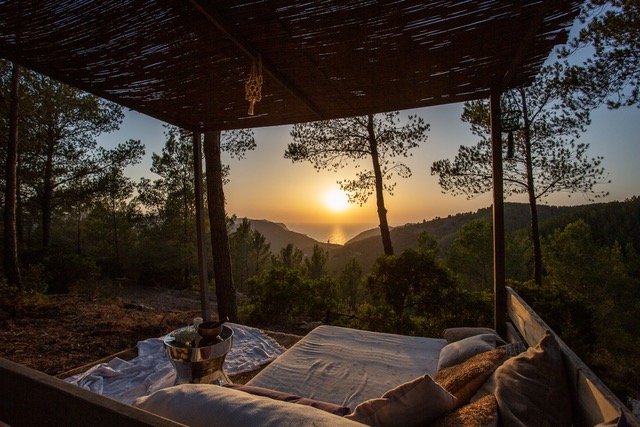 Ibiza Retreats and Transformation Station, two of Ibiza's most respected holistic wellness organisations, have collaborated on an extra special project that will benefit not only the people on the beautiful white isle, but humans across the globe by opening the uplifting energy of Ibiza as they announce the first online Human R'Evolution: a virtual retreat hosted over the last weekend in November.
This newly formed collective, an Ibizan supergroup of healing energy and wellness specialists, led by Larah, Susie, Steve and Leigh who share a collective vision, have joined together to give people the chance to experience the calming magic and harness the unique spirit of Ibiza as a virtual retreat experience at home, with the ultimate goal of transforming people's lives as widely and accessibly as possible.
Human R'Evolution is an online retreat that provides an authentic connection, an ongoing support network, practical tools and techniques to improve mental and physical health, emotional wellbeing and it empowers spiritual evolution through the portfolio of experts guiding you in holistic mind-body practices.
The Ibizan supergroup of healing energy and wellness experts will individualise the wellness journey, beginning with 1:1 wellness coaching, daily, professionally taught creative and intuitive flow and Kundalini yoga classes, which are hosted in magical Ibiza locations, guided meditations, visualisations, yoga nidras (self-healing deep-sleep support), restorative yoga, nutritional guidance, MET (Tapping – Emotional Freedom Technique), Wim Hof workshop,  and sound healing.
Ibiza Retreats have been at the forefront of the wellness movement on the Island, collectively for over 12 years. Ibiza Retreats, founded by Larah Davis and developed with Co-Director Susie Howell, works with a team of teachers, healers and holistic therapists to offer wellness techniques and complementary therapies in integrated wellness retreats – both privately, for corporate groups and in their signature R'Evolution and Rejuvenate retreats. Transformation Station is the brainchild of Ibizan residents Steve Davies and actress, Leigh Arnold. After relocating to the island in 2016, at their private hilltop finca in the north of the island, the couple have created a space where highly-experienced transformational coaches and facilitators can work with individuals and groups who feel, for any reason, that a shift is needed to allow them to live their personal or professional lives on a more conscious level.