London Landmarks Half Marathon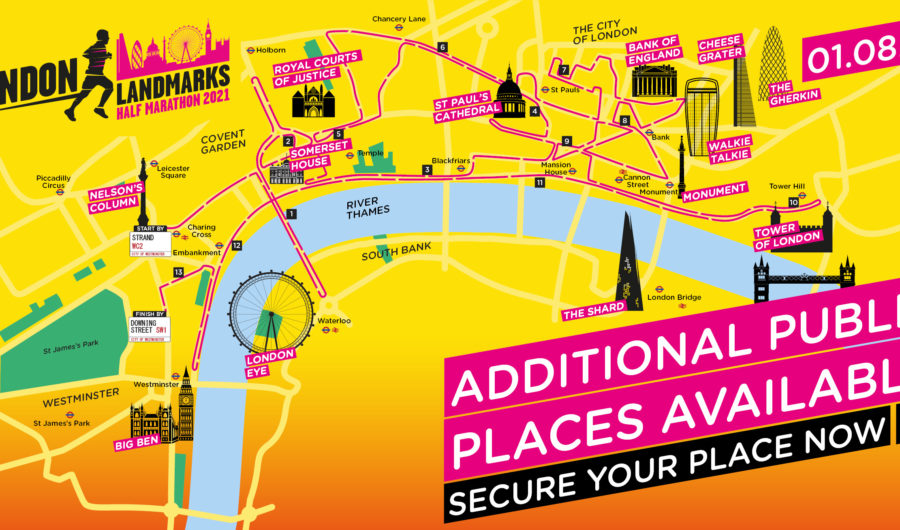 London's central half marathon through Westminster and the City.
Organisers of the iconic London Landmarks Half Marathon are delighted to announce the release of additional public places into the 2021 edition of the event, set to take place on Sunday 1 August.
Available the afternoon of Wednesday 23 June on a first come first served basis, these places have been released following the Prime Minister's recent announcement that the anticipated Step Four easing of restrictions will progress from 19 July.
Places in this year's summer spectacular will go on sale on Wednesday 23 June at 14.30 and will cost £57.50 with all profits going to baby charity Tommy's, organisers of the LLHM.