Health & Healing Retreat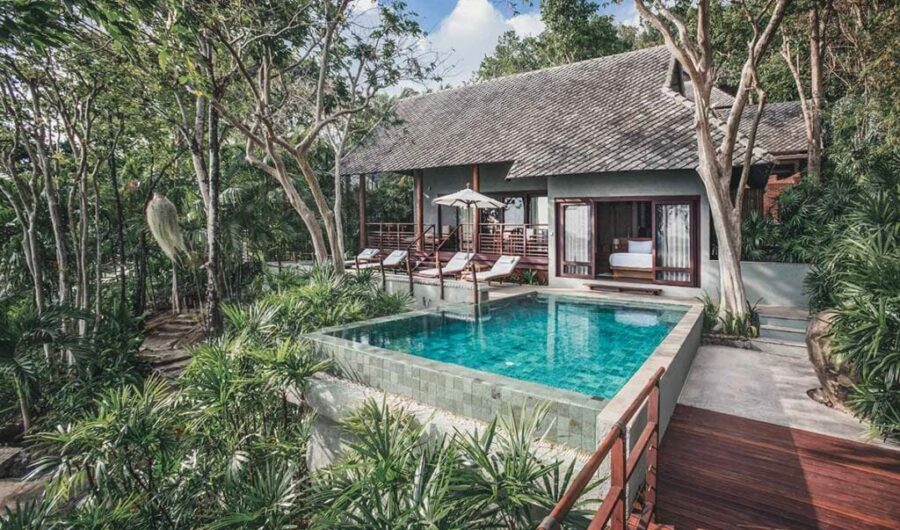 Between the 26th and 30th October this year, Co-Founder of Triyoga London and Principal of the Yoga Academy, Simon Low will be leading an immersive Yin & Yang Group Yoga retreat for all levels at holistic wellness sanctuary, Kamalaya Koh Samui. This retreat is designed to foster a deep connection with the ethos 'principle over posture', set up to build strength in the mind and body, reduce tension and unhelpful postural patterns. Through the five-six hours of daily practice in an intimate group setting, guests will gain a comprehensive understanding of correct bodily alignment, allowing for a recalibration of the body's natural rhythm. Simon's expert guidance has been informed by the foundational teachings of world-renowned Indian yoga teacher, ayurvedic healer and scholar, Sri T Krishnamacharya.
With their guidance, the release of restricting emotions to clear space for personal insight and realisations will become habitual, providing a sense of self-renewal. The retreat also offers traditional Thai massages to release any emotional tension that has manifested physically, allowing immersion into a comprehensive, holistic experience that reaches all facets of one's wellbeing.
Located on the southern coast of Koh Samui in the Gulf of Thailand, Kamalaya is inspired by its founders' devotion to spiritual studies (John and Karina Stewart). The pair have harnessed an integral approach to wellness, grounded in bringing together ancient Eastern healing with Western medical research and the powers of nature and local tradition. Their ongoing roster of wellness programmes, bespoke workshops and inspiring masterclasses has allowed Kamalaya's expert team to guide guests towards the power of balance in strengthening both body and mind.