Food as Medicine 101 Workshop
November 2, 2019 @ 10:00 am

-

4:00 pm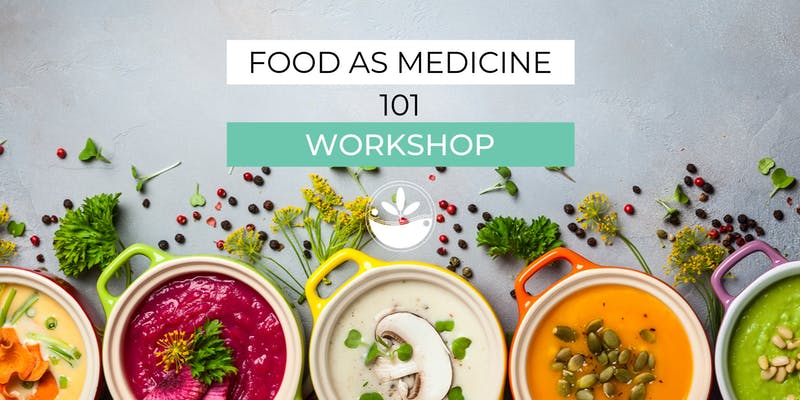 This full-day workshop is designed to empower you with the knowledge and resources necessary to use "food as medicine" to help heal yourself and those around you.
Through a deep-dive into the ancient cultures of longevity, such as Traditional Chinese Medicine and Ayurveda, they'll connect common threads and leave you with a non-dogmatic understanding of time-tested principles of holistic health.
You'll Learn
Food energetics
Bioindividuality, and "eating for your constitution"
Intro to Eastern nutritional sciences, such as Traditional Chinese Medicine
Intro to the Longevity Diet
Intro to the Academy Healing Nutrition's Holistic Health Coaching Programme
They will stress the importance of taking responsibility for your own health and becoming your own doctor whilst giving you guidance on how to make the nutritional and lifestyle changes that will transform your health and well-being.
*** Event attendees get a special discount to enroll in the 10-month Holistic Health Coach Certificate Programme starting next March***
This one-of-a-kind programme has taught over 5,000 students from around the world how to achieve, sustain, and teach a healthy, holistic lifestyle. By drawing on cultures of longevity, such as Traditional Chinese Medicine and Ayurveda, and combining them with modern Western science, they offer a comprehensive, hands-on learning experience for the mind, body, and spirit.
The Academy, previously only accessible online or live in NYC, opened its London campus in 2017, and is now accepting applications for its next course, starting in March of 2020.
Take a look at our course details here

Learn more about the Longevity Diet & our curriculum here
Enjoy our course overview video here
Hear from our grads and why they loved our programme here