FLYKICK Online Mile High Club Challenge
May 18, 2020

-

May 24, 2020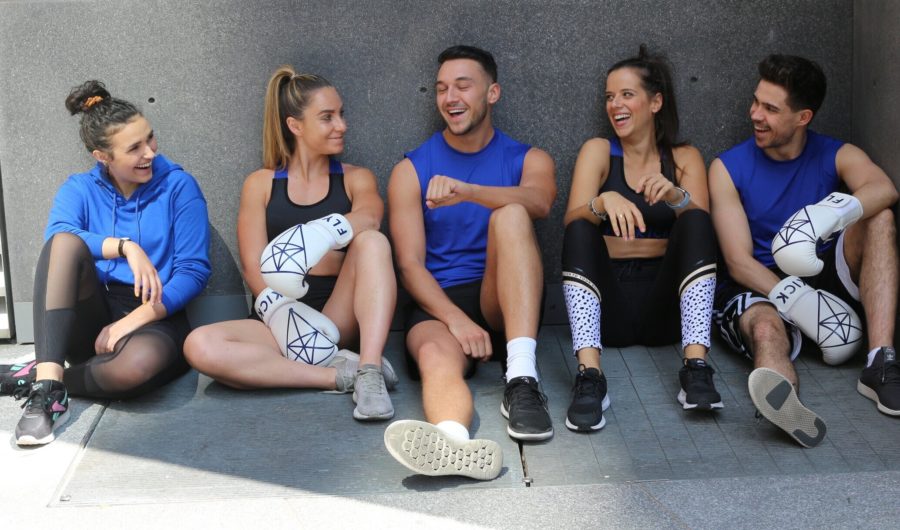 FLYKICK have launched an online version of their challenge series. The cheeky Mile High Club Challenge has been designed to motivate you to complete 5 classes in 7 days. The studio offers their Signature class online – incorporating High Intensity Interval Training (HIIT), stretching and kickboxing, all without any need for equipment and to the banging tunes curated by the FLYKICK instructor team. 
There is a great deal of fantastic reasons to take on a challenge of this kind right now; one of the most important of which is to increase your self-belief and to shake off that lockdown fatigue. Just getting your body moving will help to put you in a more positive headspace and the feeling of accomplishment at the end is incredible. Plus, you'll win yourself a pair of FLYKICK's killer boxing wraps at the end of it! 
Having seven days to complete the five classes rather than going non-stop for seven days in a row means that you can build rest days into your programme. The emphasis here is on listening to your body and giving it a chance to recover so that you can stay fighting fit for the duration of the challenge and really give it your all. 
The amazing thing that radiates from this challenge at FLYKICK is the sense of community and togetherness. There is an emphasis on the volume of people working towards one universal goal rather than competing against one another; that feeling that you're not alone because at least one other person in your Signature Online class will also be chasing that coveted spot in the Mile High Club. Not to mention that the FLYKICK team themselves are there with you every step of the way – you can be sure that the trainers will be giving you shoutouts to keep you motivated!