Flow State – Mental Health Awareness Week 2023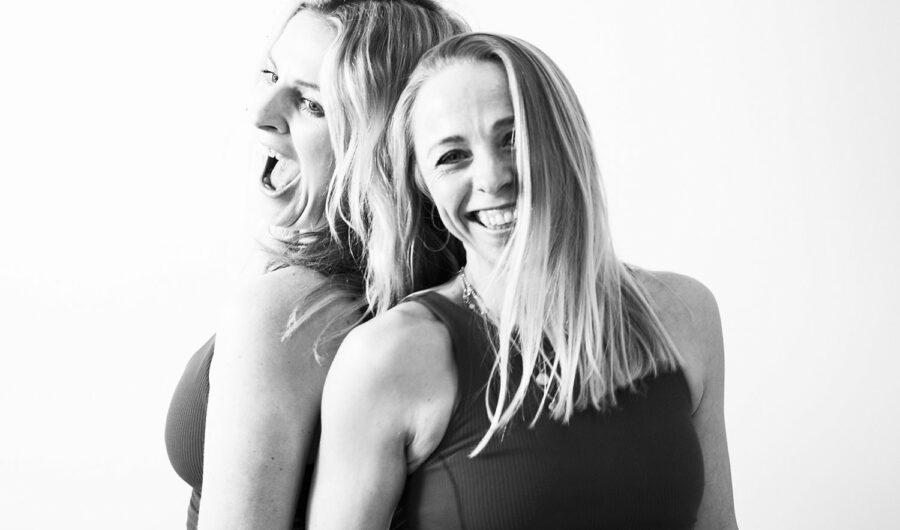 Join Flow State, in Hove for a week of classes, workshops, talks and events in full support of Mental Health Awareness Week, launching Sunday 14th through to Sunday 21st May.
This new inclusive, progressive yoga and movement studio, which just opened in January this year, has already flung the doors open to the most beautiful building community of movers, breathers and yoga rebels seeking a place to connect with like-minded humans for a modern take on wellness, healthy hedonism and ways to feel in flow.
The week begins with a TRE workshop, 'Shake n Tea' which helps the body let go of deep, chronic held & stuck patterns and helps you shake off tension naturally, providing a total reset for the nervous system. All classes at the studio are supportive of nurturing people's mental and physical wellbeing but for this week have been specifically tailored from the usual program.
Classes such as 'Shake, Rattle and Roll' – shaking off the funk in an energising, playful practice, incorporating yoga, movement, shaking, rolling, bouncing breathing and releasing with all the good stuff!
'Zen Hatha for Mental Health' – focusing on the mental focus of the movement and zen principles behind it to drive greater equanimity.
'Medicinal Movement' which draws on aspects of yoga, natural movement and calisthenics to help develop functional strength, flexibility and cultivating increased body awareness. Certain classes will incorporate guided meditation, the use of singing bowls and chimes, the pleasurable embodied use of self touch, which allows for the fullest connection to the presence through textures, sensations and emotions. Being fully alive in the energetic body and to create calmness in the mind, thus allowing
ourselves to feel more, embrace and celebrate more of all that we are.
As well as a full timetable of daily classes, The Gather will be hosting a women's circle for open conversation on the theme of Mental Health on the evening of Thursday 18th May, inviting guest Rose Rowkins from 'Start The Conversation' to open the discussion that will focus on suicide awareness and prevention, as well as other factors that can often affect our mental health.
As well as a women's walk across the South Downs, both in support of Papyrus Charity on Sunday 21st.
The weekly free Flow State Run Club hosted by ultra marathon, trail runner and North Face ambassador Rich Williamson will include a talk with the host on how running has helped his mental health over the years, with some gentle stretching post-run.
The weekend will play host to a Taurus New Moon Breathwork and Sound Odyssey, designed to offer you a profound meditation and healing experience, releasing at the deepest layers of the physical, emotional and energy body, a sanctuary for your soul to speak, and an open hand into a connected, conscious community.
As well as a Cacao Ceremony & Concert, offering a celebratory night of nourishing music for the heart and soul.
Then an afternoon retreat: 'Move, Breathe and Heal' of embodied movement, conscious connected breath, and sacred sounds. Cultivating your mind body connection beginning with embodied movement. There is something for everyone to come together to feel good at Flow State and all are welcome, as always.