F45 Playoffs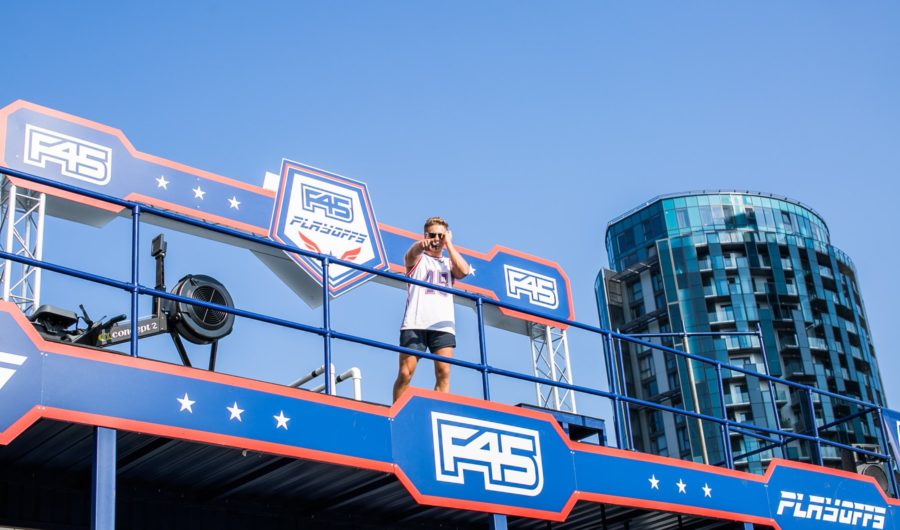 The F45 Playoffs are back again, partnering with the multi-sport and music festival, Summer Social to search for the fittest people in the UK.  Dubbed the world's most challenging fitness test, the Playoffs will be taking place on Saturday 1st June at this year's Summer Social Event in Richmond, offering the fittest male and female the chance to win thousands of pounds in cash prizes.
Designed by F45 Training, the leading global fitness training community specialising in innovative group workouts, the Playoffs have set the benchmark in worldwide fitness testing. Competitors will have to complete ten sweat-inducing stations in just ten minutes to achieve a maximum of 1,000 points. Each station features a series of F45 approved, full-body, strength, agility and cardiovascular exercises, such as rowing, bench and lateral hops, box jumps, burpees, chin-ups, Russian twists and sprints. Competitors must complete as many reps as possible in the nominated 45 seconds at each station, followed by a 15 second rest period with the aim of winning 100 points per station completed.
Already attracting more than 400 teams and 4,000 athletes, Summer Social will be hosting a variety of sporting competitions for men and women of all abilities across six sport categories: Rugby 7s, Netball, Hockey, Fitness Throwdown, Dodgeball and Touch Rugby, all played out throughout the day. Competitors and spectators can also unwind and relax throughout the day and night, taking advantage of entertainment provided by top London DJs and artists, as well as delicious food and drink, from top London eateries.
Whether you register in a team, or individually for healthy competition, try it out for fun, or watch the best of the best battle it out to win the Playoffs champion title and life-changing cash prizes. With F45 Playoffs, the search for the fittest individuals has officially begun.