F45 Playoffs Summer Social 2023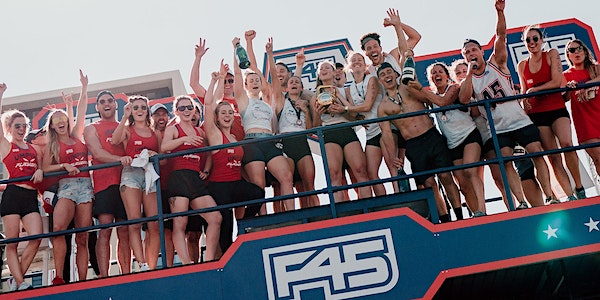 Designed by F45 Training, the leading global fitness training community specialising in innovative group workouts, the Playoffs have set the benchmark in worldwide fitness testing. Competitors will have to complete sweat-inducing stations featuring a series of F45 approved, full-body, strength, agility and cardiovascular exercises.
Dubbed the world's most challenging fitness test, the Playoffs will be taking place on Saturday 3rd June at Richmond Athletic Ground, offering the fittest participants the chance to win a variety of prizes.