Claris Hand Cream
I don't know about you but my paws are the first things to notice the change in seasons…winter weather does not bode well with my hands! Dryness is something that I suffer with on my hands in particular and this can lead to cracked, sore skin. To keep my hands looking and feeling nourished, I make sure that a tube of my favourite Clarins Hand & Nail Cream is never far from arms reach. I religiously apply a squeeze of this stuff throughout the day to keep my hands supple and soft. The formula is super lightweight but super moisturising and doesn't leave a greasy residue. This is my holy grail.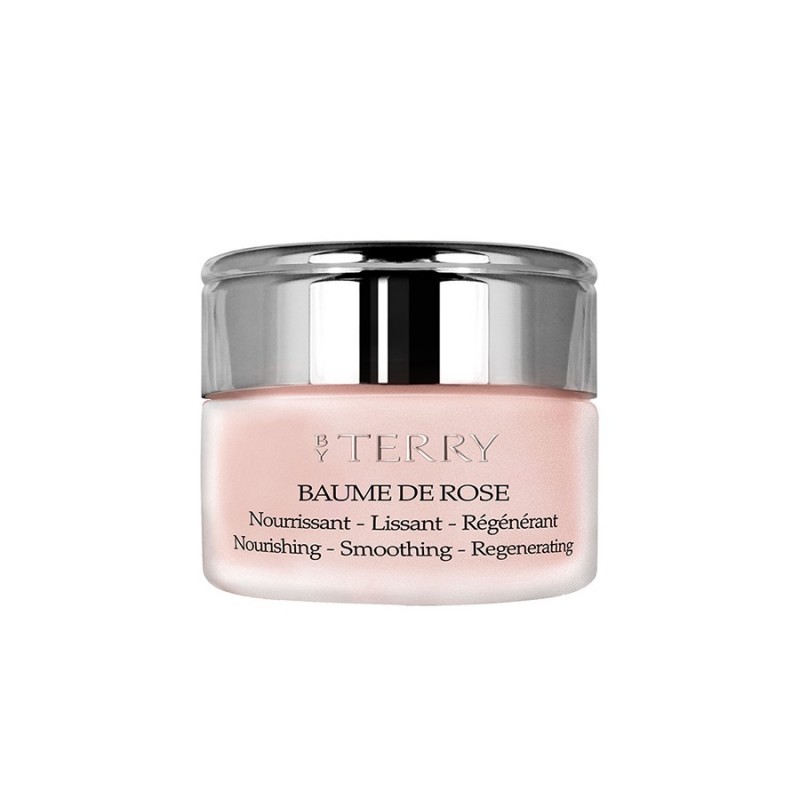 By Terry Baume De Rose
Chapped lips are my nemesis. To me there's nothing I hate more than the feeling of sore, scaly lips; it's something that I really battle with as soon as the leaves in London start to fall. Growing up in Canada I was always on the hunt for the perfect balm to keep my dry lips at bay, you name a lip product and I can bet you I've tried it. The By Terry Baume De Rose is the lip balm I swear by these days, you'll never find me without one of these babies in my hand bag. The rose flower essential wax and pastel oil makes this stuff a treat to apply and means it tastes almost good enough to eat…It's also packed with Vitamin E which leaves my lips looking and feeling as smooth as can be. I love this stuff!
Pai Face Serum
Anyone who watches my channel or reads my blog will know that I'm obsessed with all things Pai right now. A slathering of the Pai Face Serum leaves my face feeling super nourished and also helps to calm any blemishes that I may have. I like to massage a pump of this serum onto clean, damp skin as part of my night time routine. Add this stuff to your shopping basket, you won't be disappointed.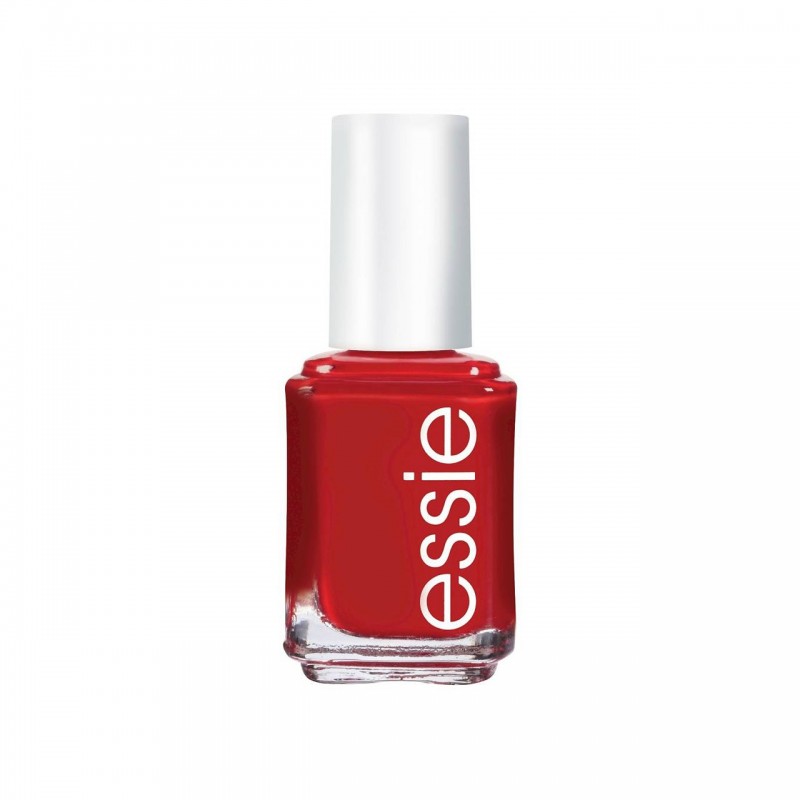 Essie Russian Roulette Nail Varnish
This stuff is Christmas in a bottle. The perfect winter red, this nail polish makes me feel like the definition of festive. Team a slick of this underneath a layer of glittery gold varnish and you'll be guaranteed to turn heads at the Christmas party. Love it.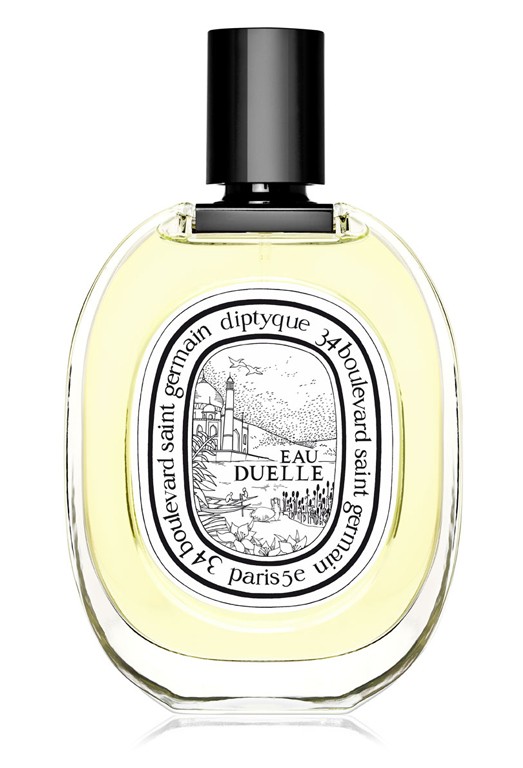 Diptyque EAU Duelle Fragrance
It's warm, it's spicy, it's sexy, and let's not forget that this bottle is goals. What's not to love!?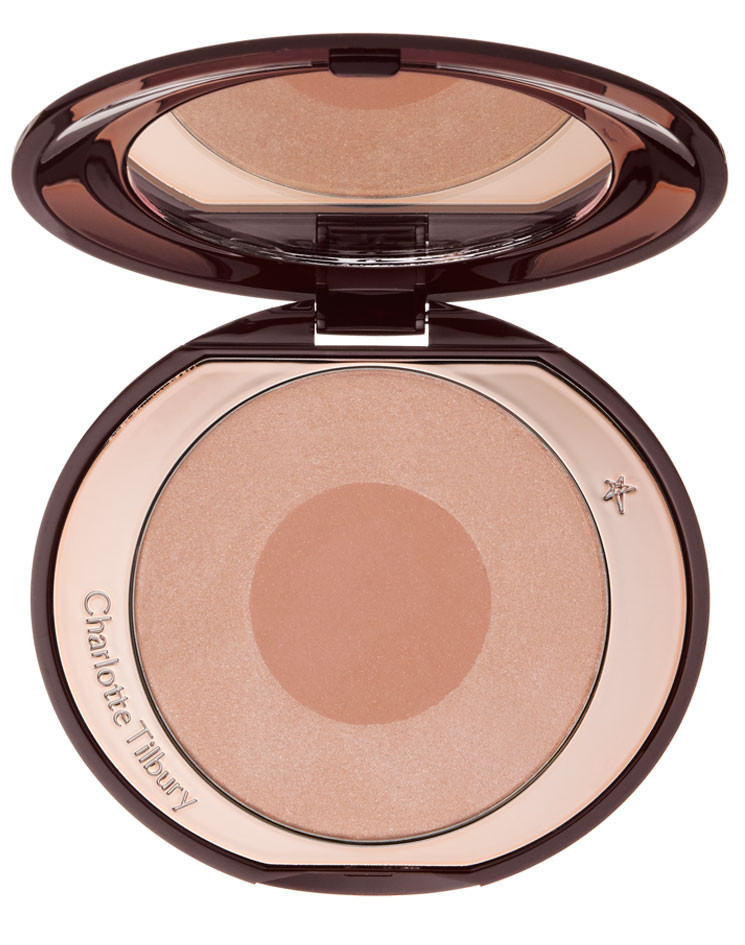 Charlotte Tilbury First Love Blush
A swoosh of this blush over my cheeks gives my skin a subtle but sexy glow. I love wearing this with an everyday minimal makeup look, it's super natural and gives my face a radiance that I just can't get enough of.
Lancome Juicy Shakers
The Lancome Juicy Shakers are my favourite lip product at the moment. These shakers are so much fun, the colours are GORGEOUS and the formula is packed with nourishing oils so it's really hydrating on my lips. Wear alone or on top of your favourite lipstick, make sure you have one of these in your handbag at all times for an easy application with maximum impact. Love these babies!
La Mer The Treatment
The La Mer Treatment is definitely on the pricier end of the spectrum, but in my eyes it's definitely worth the extra few pounds. The seaweed within this formula creates a barrier on the skin to prevent dehydration and maximise hydration, not only that but it also has a skin lightening complex to improve your skin tone and get rid of any blemishes or red patches.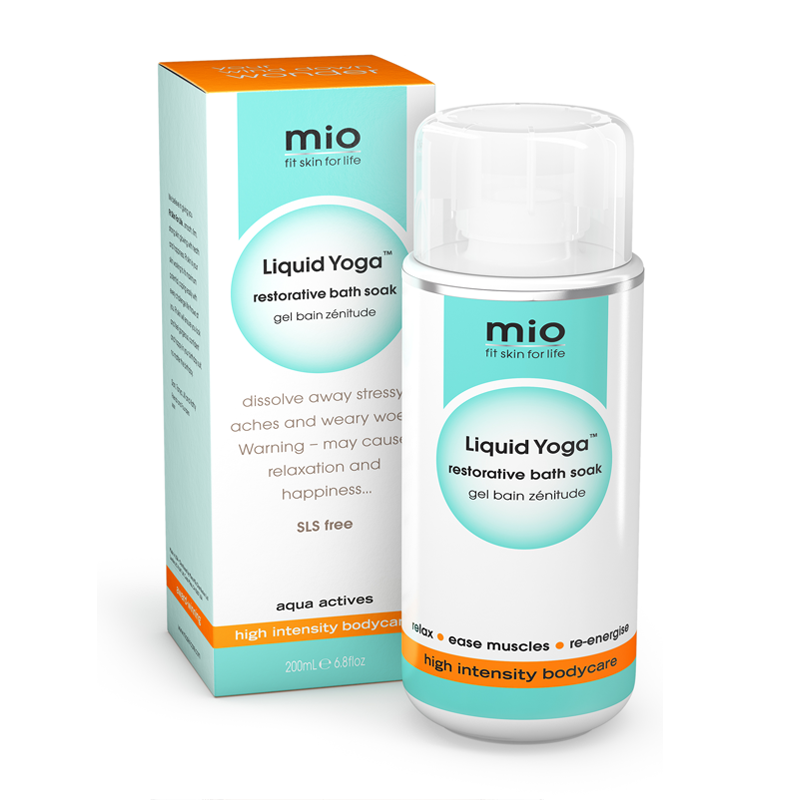 Mio Liquid Yoga
It's no secret that I don't feel human if I haven't had my weekly at home 'spa night'. It's the only night of the week where I get to lock the bathroom door behind me and spend a couple of hours indulging in some serious 'me time'. A nice hot bath is arguably my favourite part of the whole experience and I like to pour a generous glug of the Mio Liquid Yoga into running water whenever I've had a stressful week and am in need of some ultimate rest and relaxation. The Liquid Yoga formula helps to ease any tension or tiredness in my muscles and its moisturising blend of essential oils means that this stuff calms and soothes my busy brain. My spa night isn't complete without a bottle of this magical potion to hand.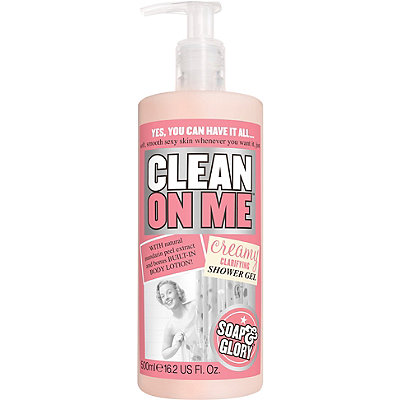 Soap and Glory Body Wash
This Body Wash smells like the most delicious thing you'll ever slather onto your body. Who doesn't want to step out of the shower smelling like dessert? I know I do.
Get your copy of Bloom by Estée Lalonde. (Ebury Press, £16.99) here!
Photography by George Muncey