If Khloé Kardashian is behind the success of collagen brand, Dose & Co, it's bound to be worth trying! No matter what your opinion on the reality stars may be, there's no getting away from the fact that the Kardashian/Jenner clan know what they're doing about when it comes to wellness and beauty.
Founded back in 2019 by qualified naturopath and nutritionist, Libby Matthews, Dose & Co started in New Zealand with just two collagen products. Fast-forward two years, the brand has grown rapidly and taken Australia and the US by storm, recruiting the youngest of the Kardashian sisters in the process, as global spokesperson and active business partner. Branching out into the UK, Dose & Co are launching their full range featuring seven premium collagen and protein powders in Holland & Barrett stores nationwide and online.
Promoting holistic health and wellness from the inside out, each product is designed to fit seamlessly into your daily routine. Steering away from fillers, fake sweeteners and all sorts of nasties, the products have been formulated using the highest quality ingredients, without GMO's that don't compromise on taste. Dose & Co's unique collagen creamers, available in dairy and non-dairy, come in caramel, vanilla and unflavoured, containing a hefty 10,000mg (10 grams) of bovine collagen per serving. Simply add to a smoothie or coffee for a great-tasting dose of beauty! Both the chocolate and vanilla protein powder are perfect for boosting your post-workout smoothie, packed with 20 grams of premium whey protein, plus 10,000mg (10 grams) of bovine collagen per serving.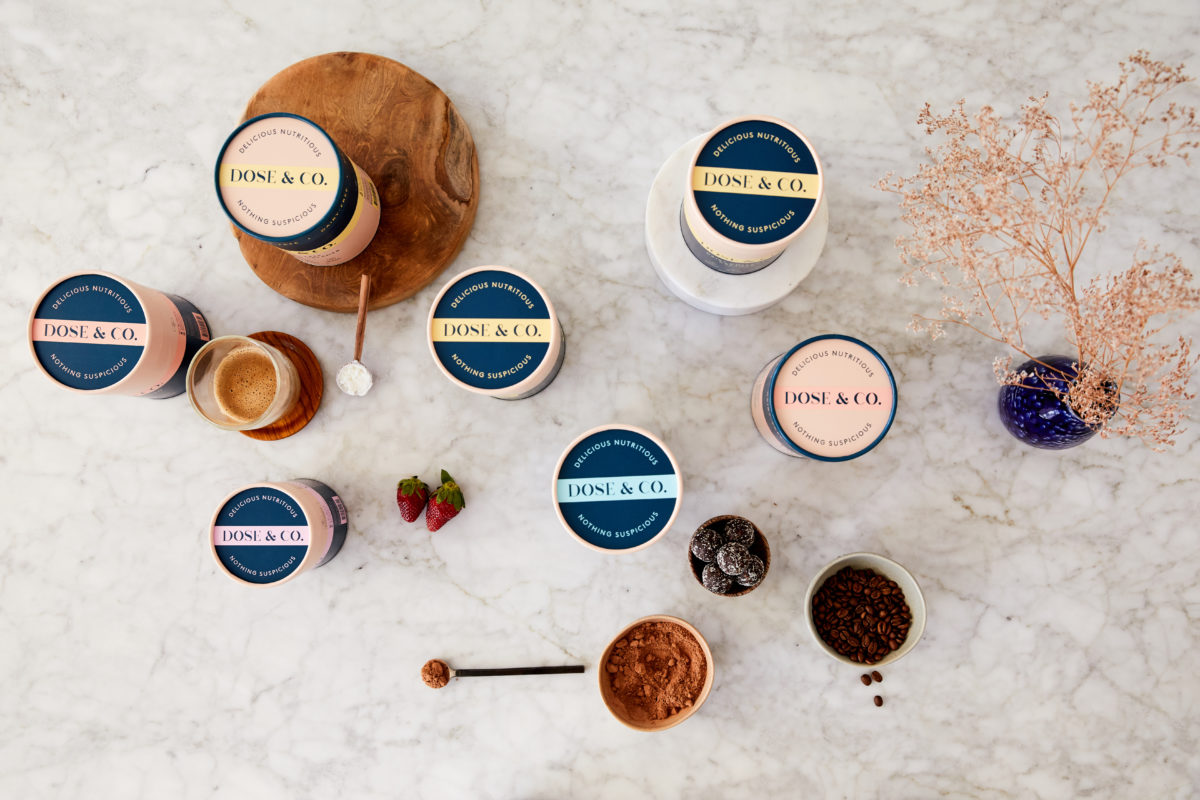 "Health and wellness is something I'm hugely passionate about, and I wanted to find a way I could help inform people about the benefits of collagen, without confusion or accessibility challenges. I was looking into brands and speaking to experts around the world when I discovered Dose & Co. Once I tried the brand, I quickly saw how easily it fit into my overall routine and lifestyle. I was so impressed by the ingredients, the results, and the vision, I knew I wanted to get more involved" – Khloe Kardashain
Nourishing the body from the inside out is a growing trend that will stand the test of time. Renowned for its benefits of supporting glowing skin, stronger nails and healthy hair, Dose & Co's premium collagen is bioavailable, making it easy for the body to absorb. Packaged in 100% plastic-free tubs made from cardboard and box tape from paper, Dose & Co's eco-friendly efforts are something of an ongoing mission!