Keeping up with the beauty world is no easy feat, but thanks to our Best Beauty Buys roundup, you can keep your finger on the pulse of what's hot in the world of skincare, makeup, body care and beyond. For December's Best Beauty Buys, expect powerful peeper protectors, super soaks, and the ultimate products to help you unwind, as tried and tested by our resident beauty expert, Frankie.
Pai '#Concentrates Boosters Bundle' – £57
If the cold air and central heating are seriously stressing out your sensitive skin, don't panic, because Pai's new 'Concentrates' are here to the rescue. Specifically formulated with sensitive skins in mind, there are three beauty boosters to choose from, helping to brighten, smooth, and protect skin using all-natural actives. Use alone or mixed into your existing products, they also couldn't be easier to incorporate into your current routine, and the bundle means you can reap the rewards of each one depending on how your skin feels that day. Handy.
Bamford 'Woodland Moss Eau de Parfum' – £95
What wouldn't we do to be walking through the beautiful Cotswold woodlands, breathing in the cold, crisp air, and inhaling Mother Nature's grounding smells. Whist southwest London doesn't quite compare, Bamford has helped bring the great British countryside to our beauty routines with their stunning new scents. Inspired by Carole Bamford's connection with nature and her time spent exploring woodlands and meadows, they're made with natural fragrances, organic alcohol, and in collaboration with renowned perfumer Lyn Harris. Our pick this winter has to be 'Woodland Moss' which – with its notes of sage, patchouli, bergamot, rose, and sandalwood – instantly transports us to a moss-covered wood glistening with morning frost.
SUN.DAY 'Botanical Body Oil Massage Candle' – £75
It has to be said, no bath soak is complete without a soothing candle. Especially one blended with pure aromatherapy-grade essential oils of neroli, Roman chamomile, and rose to soothe the soul and leave your bathroom blissfully fragrant. But this is no ordinary candle, because once that natural base made of jojoba and candelilla waxes and botanical butters and oils melts, you can use it as a decadent body oil to nourish and hydrate your skin from top to toe. All without synthetic chemicals and nasties, of course. Not to mention its stunning sculptural design created by London-based Japanese artist Ikuko Iwamoto. The only problem? There are only 100 available – so move fast.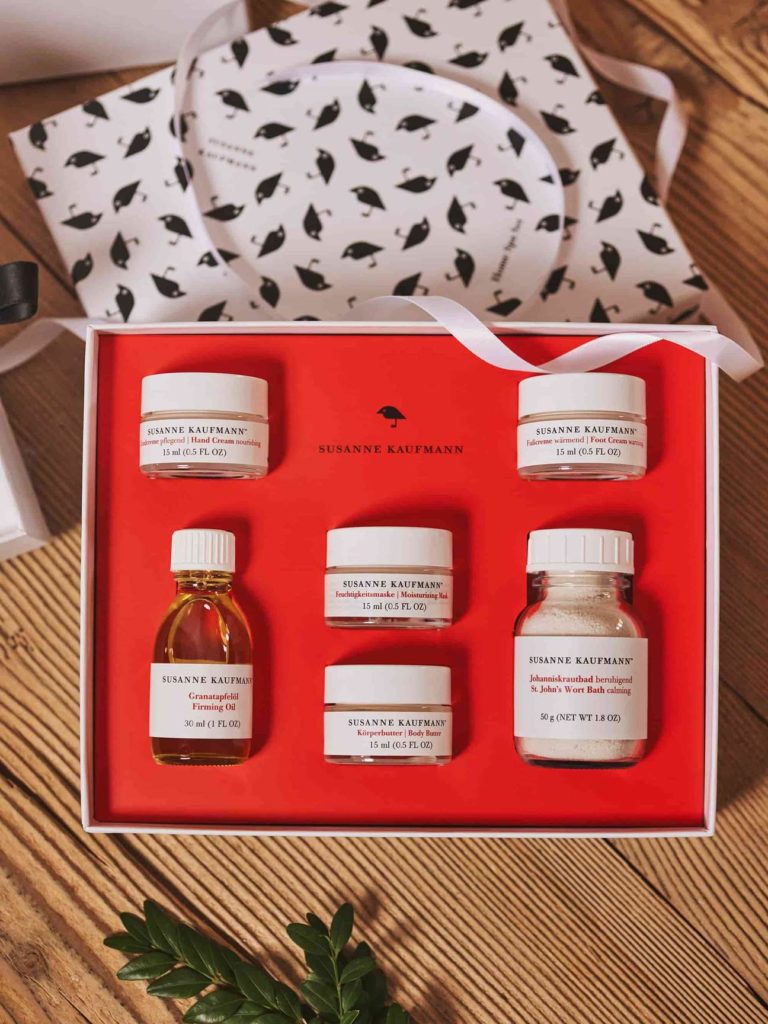 Susanne Kaufmann 'Home Spa Set' – £47
We're all for a trip to the spa, but when it's cold, dark, and, well, Decembery outside, not so much. Which is why Susanne Kaufmann's stunning 'Home Spa Gift Set' is top of our Christmas lists this year. The ultimate pampering package brimming with face and body boosters to tend to your beauty needs from top to toe, there's everything from a glow-getting face mask to a firming body oil, calming bath soak, and nourishing hand and foot creams. All housed in a chic, eco-friendly box adorned with little birds inspired by Kaufmann's family. If you ever needed an excuse not to leave the house, this is it.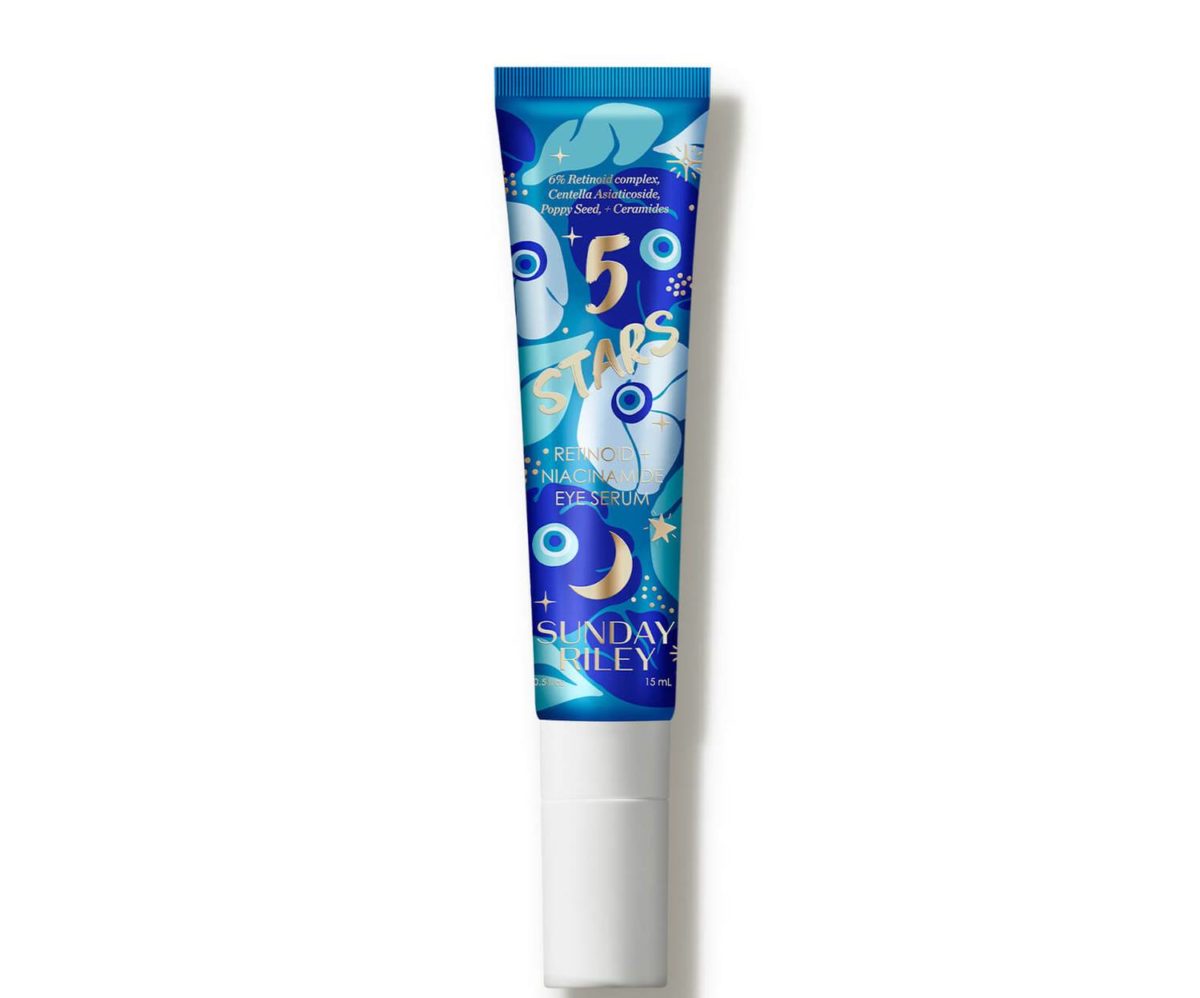 Sunday Riley 'Five Stars Retinoid + Niacinamide Eye Serum' – £60
If the past year is starting to take its toll or you've already had one too many nights on the old mulled wine (no judgement here), then it's time you invested in Sunday Riley's powerful new peeper pick-me-up. A potent cocktail of niacinamide, a 6% retionid complex, and bioactive centella asiatica, it supports and boosts collagen production while smoothing, soothing, and hydrating the eye area thanks to poppy seed extract, ceramides, and olive oil. Basically, a swipe of this and you'll look bright eyed and beautiful in no time. We give it – no surprise – five stars.
Cloud Nine 'The Evergreen Collection Original Iron' – £199
Dull, dry, December hair got you down? Then this is the tool for you. Not only does it look seriously good on any vanity table thanks to its gorgeous limited-edition green hue, but it helps promote healthier, shinier hair every time you style it. How? By using floating mineral infused plates that help seal the hair cuticle and lock in moisture while cushioning hair to minimise pulling and friction. Which in turn means less breakage and split ends. All while turning your tresses into straight glossy locks or bouncy waves in seconds. Just the ticket for that Christmas party 'do.
Namsû 'Body Wash Starter Set' – £35
We're always on the hunt for the latest in clean, sustainable beauty brands, so when Namsû came across our desks, we were very excited indeed. Its simple concept of "Relish, Refill, Recycle" couldn't make being eco-minded any easier, and the handy 'Body Wash Starter Set' comes complete with a 100% recyclable outer case so you can buy the refill whenever you run out. Which, to warn you, you'll probably do pretty fast, because not only does this body cleanser smell amazing thanks to earthy and invigorating cedar and labdanum, but it's totally vegan, pH balanced, and enriched with pre and probiotics to care for our skin's precious microbiome. A firm new favourite.
Scentered 'Sleep Well Wellbeing Ritual Oil for Body, Bath & Shower' – £35
It's officially bath season, with nothing beating a good long soak at the end of a cold, blustery day. Especially when your time in the tub leads to better quality, deeper sleep, a relaxed body and mind, and with skin as soft as silk. Rich in fatty acids, vitamin E, and natural botanical oils, this bathing beauty from Scentered ticks all the bath boxes, and then some. Boasting a relaxing aroma of lavender, geranium, and ylang ylang, it instantly creates a moment of calm while working its skin soothing magic. Even better? You can use as a bath oil, a shower oil, or as a body oil post soak.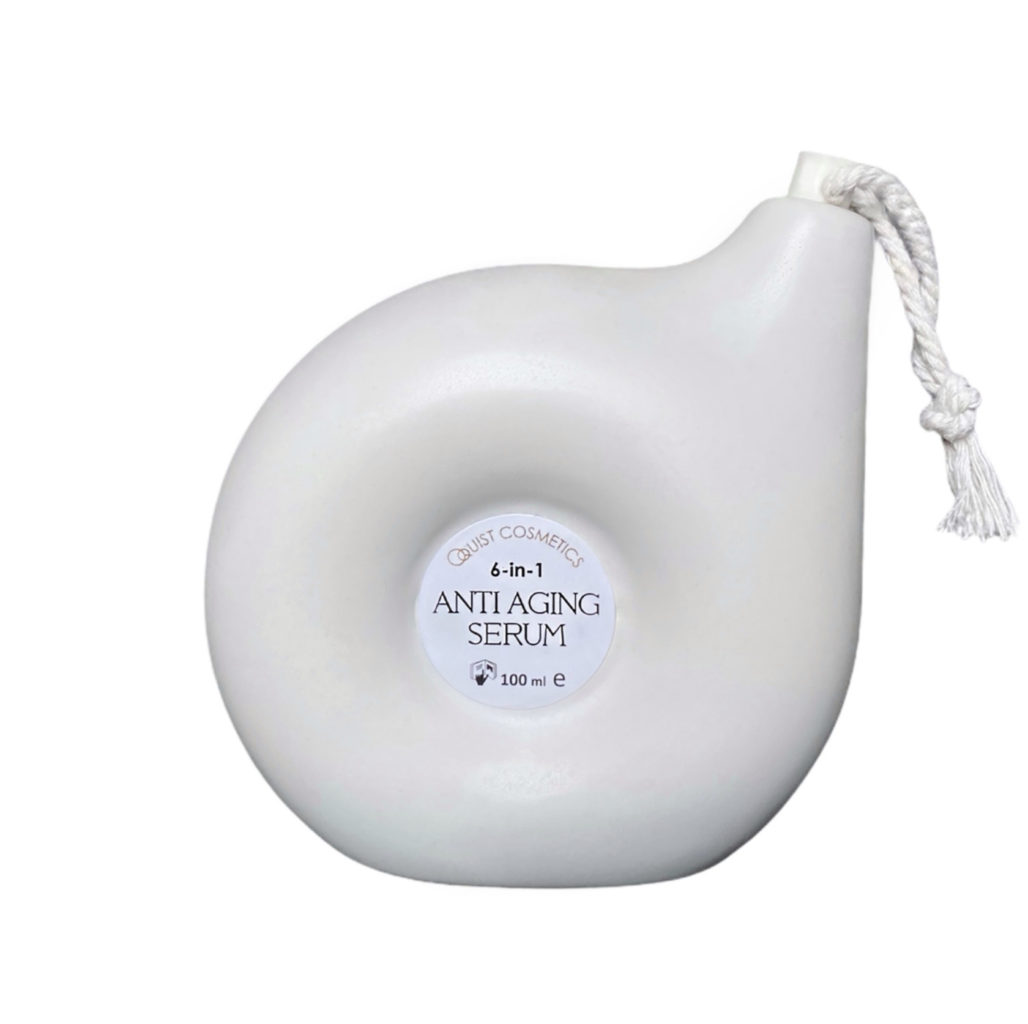 Oquist '6-in-1 Anti-Aging Serum' – £68
And when it comes to beauty products that look like art, it doesn't get much better than Oquist's cool creations. The Scandi skincare brand is single-handedly revolutionising the waterless beauty movement, filling each reusable terracotta "sculpture" with multi-functional, high-performance formulas made sans H20. Working to turn back time and reduce the appearance of wrinkles by an impressive 50%, this super serum uses a non-comedogenic, oil-based formula (so it won't clog pores) loaded with active ingredients (rosehip seed oil, jojoba seed oil, paracress extract, and neroli oil) to stimulate fibroblast production, boost cell regeneration, provide anti-inflammatory properties, and load skin with essential fatty acids and vitamins. Like we said, super.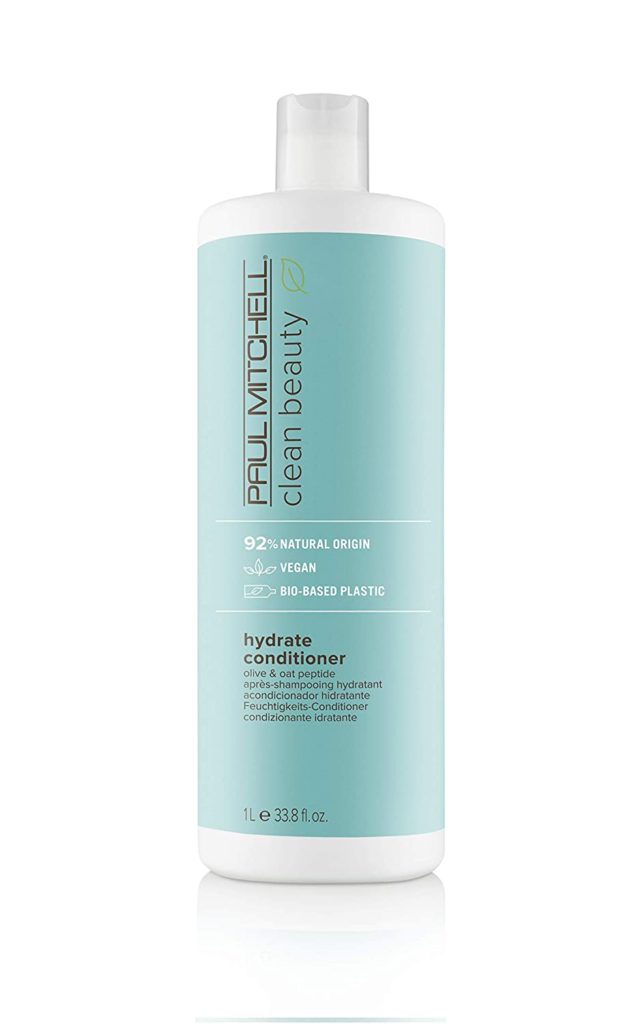 Paul Mitchell 'Clean Beauty Hydrate Conditioner' – £22.95
Good for hair, good for the planet, Paul Mitchell's 'Clean Beauty' range is the perfect way to tend to your tresses, consciously. 100% vegan, cruelty-free, packed with organic botanicals and essential vitamins and minerals, and housed in carbon-neutral, bio-based packaging, each hair hero tackles a specific concern, be it fighting frizz, repairing damage, or gently cleansing. Saving our strands this winter is the 'Hydrate Conditioner', which packs a serious moisturising punch thanks to a nourishing blend of organic olive oil and oat peptides. Working together to prevent damage and revive even the driest, thirstiest of locks, they'll keep your hair healthy, soft, and oh-so-smooth, all while caring for the environment.
words by Frankie Rozwadowska