In celebration of Bodyism's Clean & Lean Supplements, our Gift With Purchase for July, we thought we'd give you the low-down on all their supplements, what they do, how they work and why they will make you feel truly amazing and energised!
Body Brilliance – The Supermodel's secret weapon. A daily scoop gives you an organic, fermented blend of vegan protein, a full dose of super greens, a good boost of fibre and a natural probiotic too.
Ultimate Clean – Take this first thing as it's a wonderful way to keep your digestive system functioning at its very best. It contains two types of fibre and a probiotic which work together to help you restore gut health so you can feel light and energised!
Beauty Food –  Provides support for growing strong nails, healthy hair and youthful skin no matter your age!   It includes marine collagen peptides which give your skin that beautiful glow.
Berry Burn –  Packed full of energy boosting ingredients including acai, blueberry, goji berry and white tea extracts which contain powerful antioxidant properties that help metabolise fat, energise you and improve your workout potential.
Serenity – An evening shake to help promote a relaxing and restful sleep.  The magnesium helps your muscles relax and unwind and the chamomile, hops and barley are there to help your daily stresses melt away.
For the ingredients and recipe ideas visit Cleanandlean.com
HOW TO USE, by Clean & Lean Queen, Christiane Duigan
Bodyism Shake Shack
Shakes are a really intelligent and delicious way of nourishing yourself during a hectic day. I use my blender to mix up lots of green vegetables with a scoop of one of the Clean and Lean supplements, a handful of berries and whatever type of milk I feel like that day.
A word of warning: If you're blending apples, berries and melon with only a tiny bit of kale, you're not doing it right. All that fruit will provide a huge hit of sugar- fructose, which is a naturally occurring fruit sugar, is still sugar and you can have too much of it. So always add a bit of fruit to a lot of vegetables and some good fats. Remember the basic Clean and Lean principles and you'll be fine.
Once you work out your likes and dislikes, you can start making up your own recipes. These are my top tips:
Choose a Clean and Lean supplement

Add an unsweetened nut milk or organic whole milk

Throw in an extra handful of greens

Add a little bit of fruit

Mix in a spoon of nut butter

Add a few cubes of ice

Shake it up!
Shakes are a wonderful way to create the foundation for a healthy, happy day or a nourishing boost to keep you going in the afternoon.
Top Tip* A lukewarm smoothie isn't great, that's why I always add a handful of ice to the blender- it makes such a difference.
RECIPES!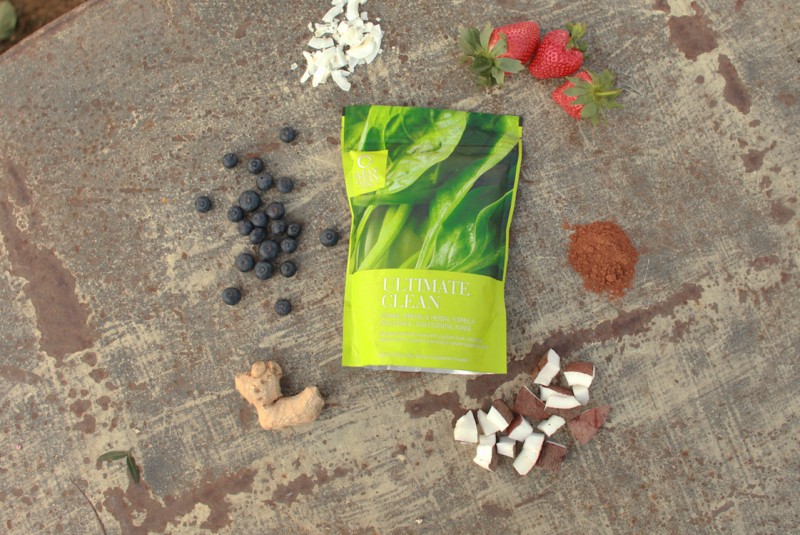 Berry Clean
Ultimate Clean is a great way to reboot your system as it contains two types of fibre which work together to give your intestines a good clean! The probiotics in the supplement help the good bacteria in your stomach and support healthy digestive functions.
1 scoop Ultimate Clean
1/2 cup frozen berries
1.5 cups coconut milk
Few cubes ice
Throw it in your blender and shake it up!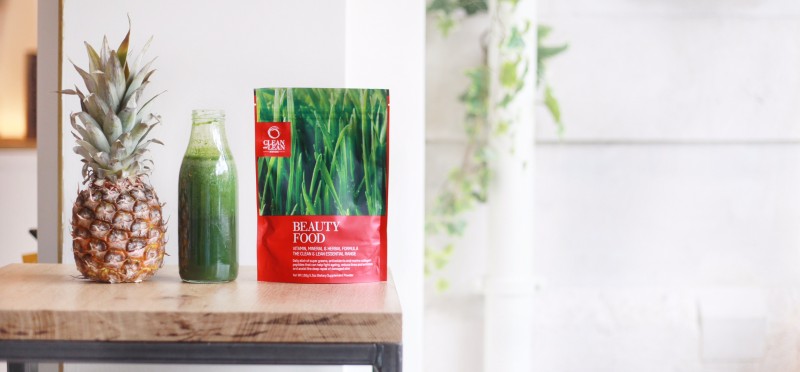 I am Beautiful Shake
The aim of this shake is to make your skin glow. Blended with Beauty Food, Protein Excellence and a dose of daily greens, this will boost your energy levels all day long.  
Ingredients
1 scoop Beauty Food
1 scoop Protein Excellence
1.5 cups Brown Rice Milk
1/5 cucumber
1/4 cup spinach
1/4 avocado
A few cubes ice
Throw it in your blender and shake it up!
Morning Metabolic Mocha
Sometimes we all need an extra kick to wake us up in the morning. This seriously easy smoothie does just that while providing you with a healthy dose of protein.
Serves 1
Ingredients
1 banana
1 scoop Body Brilliance
½ cup almond milk
½ cup coconut water
1 tablespoon raw cacao powder
1 teaspoon ground coffee
Throw it in your blender and shake it up!
Berry Burn Slushie
Berry Burn is the Bodyism version of an energy drink. It is packed with amino acids and antioxidants which are vital for your muscles to repair quickly after exercise. Having a diet rich in antioxidants means that you can exercise for longer without getting over tired or low in energy. We've just blended it up with some coconut water and another boost of summer berries.
Top Tip *
A star ingredient in Berry Burn is 'Acai' which is one of the most potent of all the berries in terms of antioxidants. Some studies have shown that most antioxidant-rich foods are rich in colour too and the colour of the acai is one of the most vibrant.
Serves 1
Ingredients
1 cup frozen mixed berries
1.5 cups coconut water
1 scoop Berry Burn
0.5 cup ice
Throw it in your blender and shake it up!
Sleep Sweet Smoothie
A good night's sleep will help you deal with the endless stream of 'bikini' and 'butt' instagram pictures that make you want to punch your phone in the face. It will also give your brain a much needed chance to process all of the other things going on in your life, so that you wake up the next day feeling fresh, recharged and restored. Sleep is also the time when our body does most of its physical restoration, it's when we actually burn fat and metabolise all of the things that need to be dealt with. What we're trying to say is,  please don't underestimate the importance of sleep. Founder of Bodyism, James Duigan, spent years craving something just before bed but  didn't want it to raise his sugar and energy levels preventing him from a great night's sleep. So Serenity was his answer; it's made with calming herbs that can help assist lowering anxiety levels and combat the stress hormones that dump fat on your tummy. Serenity also contains hops, oats and chamomile to help your body relax and promote a restful, deep and rejuvenating sleep.
Ingredients
1 scoop Serenity
1.5 cups almond milk
1 tsp cacao
Method

Heat the almond milk.
In a blender mix the milk, cacao and serenity.
Enjoy in a mug as you wind down for a nourishing night's sleep.
With every activewear order from our store this month, you will receive the complete range of the Clean & Lean supplements in sample size!
If you like them, for the month of July all H&H readers and customers can get 10% off all supplements! Simply visit CleanandLean.com and use hipandclean at the checkout.
Ts&Cs: Discount code is valid on supplements only on cleanandlean.com. Cannot be used in conjunction with any other offer or discount. Valid until 31st July 2016. For full terms and conditions visit cleanandlean.com.