Taking supplements needn't be a chore or a daily ritual you just want over with. If you're always forgetting to take yours or you dread the thought of swallowing pills then you've come to the right place! Below we're sharing 5 brands of chewable supplements that taste as good as they make you feel!
CBD Boost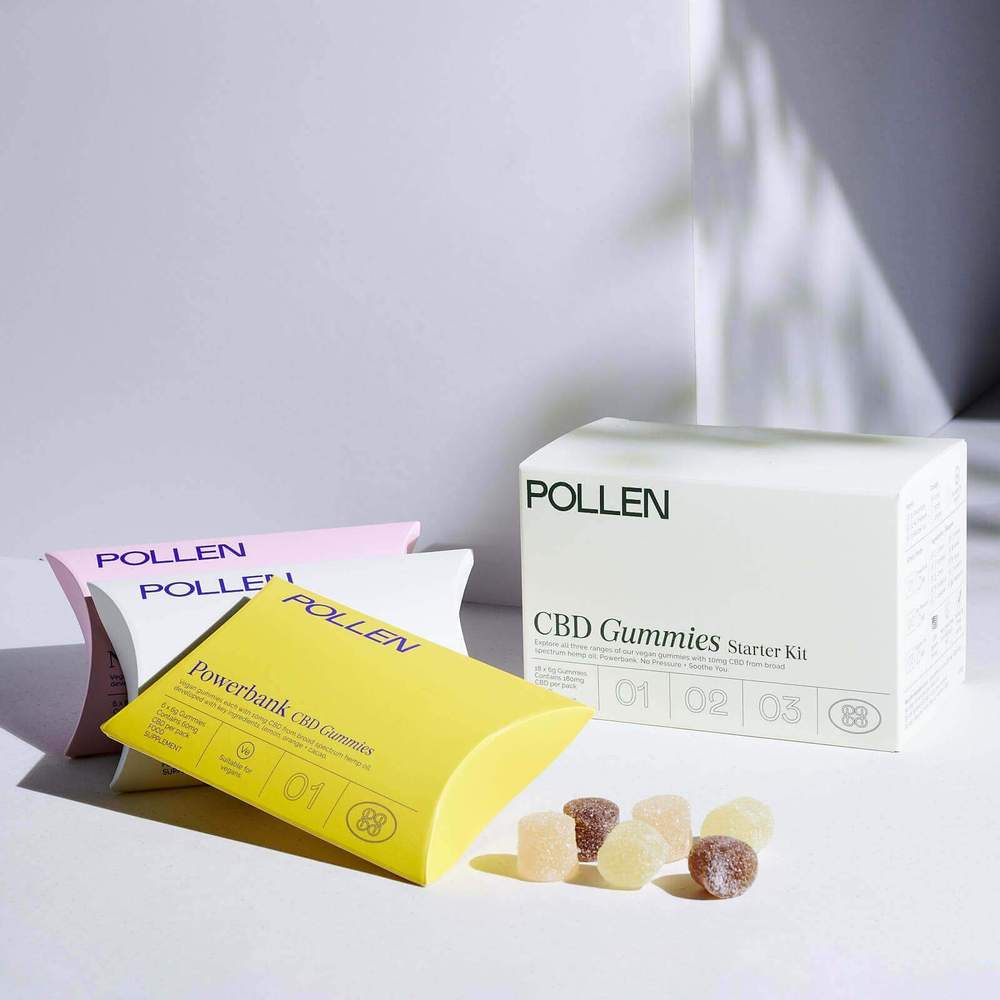 Bringing a new approach to wellness, Pollen's range of high-quality CBD products taste amazing and are designed to fit seamlessly into your daily routine and help boost your mental wellbeing. Pollen uses the best fruit extracts and flavours CBD Gummies which have no oily residue and absolutely no bitter hemp aftertaste. Each gummy provides you with 10mg CBD from broad-spectrum hemp oil, which is independently tested for an accurate serving every time. The Powerbank range is infused with lemon, orange and cacao and is perfect for keeping your energy levels topped up when you need it the most. The No Pressure range is infused with turmeric, cayenne and grapefruit and has been developed to help melt away life's tensions and ease life's aches and pain. 
Family Friendly
We really rate Garden of Life for great quality supplements and their mykind Organics range ticks all the right boxes. They are Certified USDA Organic, Non-GMO Project Verified, Certified Vegan, Certified Gluten-Free and Kosher. Their Women's Multi Gummies are made with nine organic whole fruits in every bottle so you can rest assured you are receiving a true, whole food vitamin fruit chew that not only is good for you but also great-tasting! They also offer chewable supplements for men and kids too so the whole family can get on board.
Glow Getter
Collagen& is the supplement you should be taking if you want to glow from the inside out! These guys not only know how important collagen is for your inner and outer wellbeing, but they understand your desire for convenience and ease when taking supplements on a daily basis. Their range includes three different varieties of tasty sugar-free soft chews, a perfect on-the-go supplement to suit your individual needs. Supporting healing within the body, Ellactiva provides 2500mg of Bioactive Collagen Peptides per day which is the optimum amount for visible and noticeable results in just 4 weeks 
All-rounder
Vitabiotics are very well-known for their wide range of supplements so it's no wonder they are the UK's No.1 women's supplement brand. For all the pill haters out there, Vitabiotics Wellwoman Gummies are a great option with their delicious berry flavour and is blended with Evening Primrose Oil as well as 22 other key nutrients like B6, Vitamin D, Iron and Zinc. This comprehensive daily multivitamin is suitable for vegans and contains no artificial sweeteners. Wellwoman is unlike a general multivitamin and mineral supplement in that it carefully balances micronutrient levels and gives support to the areas of health which are of most relevance to women.
Chocolate Treat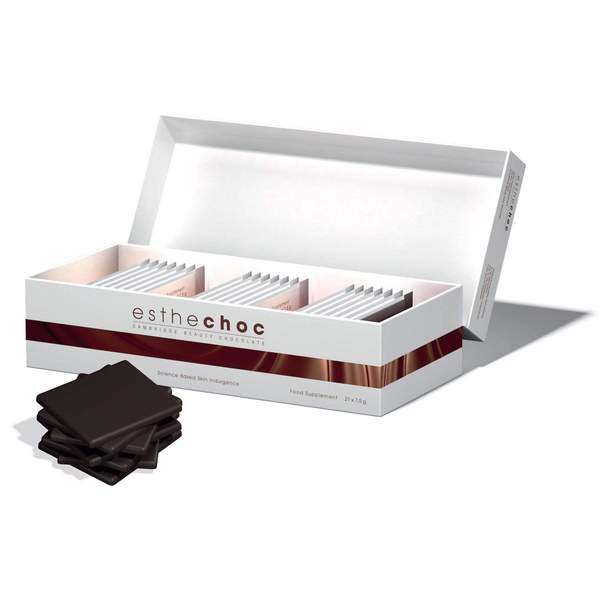 Esthechoc is a rather genius invention that not only tastes great (duh, it's chocolate!) but is also packed with a high dosage of antioxidants designed to improve the appearance of your skin. Only 38 calories per serving, it's packed with highly potent active substances: Astaxanthin (the most powerful antioxidant known to science) and Cocoa polyphenolic epicatechins (found naturally in chocolate) to help maintain microcirculation and oxygen levels of ageing in your skin. With visible results in just 3 weeks, this is definitely a chocolate treat you'll want to indulge in!
---
Read more: How To Spend Your Money Wisely On CBD