Some of London's most popular wellness hubs are jumping on the CBD bandwagon and have created some seriously genius CBD oil treatments. Plenty of research has suggested CBD oil is a great way to naturally treat both mental and physical ailments. Do not be put off by the fact CBD oil is extracted from the cannabis plant, we can assure you won't be getting high from any of these treatments! CBD stands for Cannabidiol, when applied to the skin or taken orally it can help relieve chronic pain and inflammation associated with many diseases like arthritis, for example. CBD has also helped people suffering from cancer treatment by reducing nausea, vomiting and pain during chemotherapy. There is also research that CBD may have anticancerous properties helping to minimise cancer cells, although this research is ongoing and still developing. CBD is known to be beneficial for other health issues such as hormonal imbalances, PMS, high cholesterol, bloating and cramps. On top of these physical benefits, CBD has also been suggested to help with mental health problems like anxiety, depression, insomnia and post-traumatic stress disorder to name a few. So, below is an overview of some cool new CBD treatments that you might want to try for your self!
Cowshed – CBD Massage
There is no better time to experience the benefits of CBD oil than when having a massage. With one of the key elements being a reduction in stiffness in the joints and muscles, CBD oil is the perfect component for releasing any aches or pains during a massage. Cowshed Spa's take on a CBD massage uses their signature de-stressing full body Moody massage which incorporates MariPharm's essential oil that has the topical benefits of the cannabis plant. Formulated in the Netherlands, MariPharm's create the purest form of CBD oil, with powerful therapeutic effects to enhance wellbeing. During the treatment, the oil is directly massaged into the areas that are experiencing soreness, using heated Thai compressions which help to relax the muscles. It's the ultimate repairing body treatment that eases and loosens in all the right places, leaving you feeling relaxed and calm.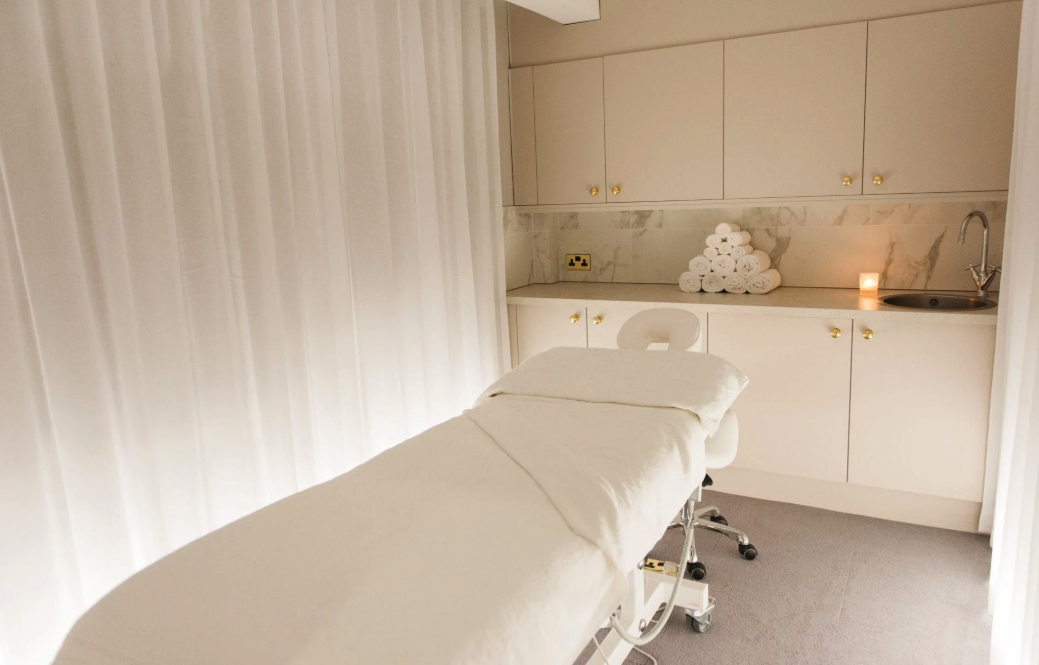 Blush & Blow – CBD Detox Facial
Blush & Blow's newest addition to their specialised treatments is their CBD Detox Facial. Founder, Bridget O'Keeffe is fascinated by the effects of CBD, being an advocate of the oil herself she wanted to incorporate it into a treatment to combine the health benefits with a detoxifying facial to cleanse and rejuvenate the skin. Kickstarting this energising facial off is a double cleanse using the Kannaway cleanser which is all-natural and non-synthetic, capitalising on the pure benefits of the hemp plant and its extracted oil. Following this is a skin exfoliation using a bibong and hemp exfoliator, these are active ingredients so don't be alarmed if you experience a slight tingle! A glow enhancing mask is then applied, whilst this works its wonders, you can enjoy either a deep neck and shoulder massage or a hand massage. To finish, a 20-minute detoxing lymphatic drain facial massage is completed using the Kannaway CBD oil, serum and moisturiser leaving the skin uplifted, dewy and rejuvenated. This stimulating facial will give you instant results, dramatically reducing any swollenness or puffiness in the face.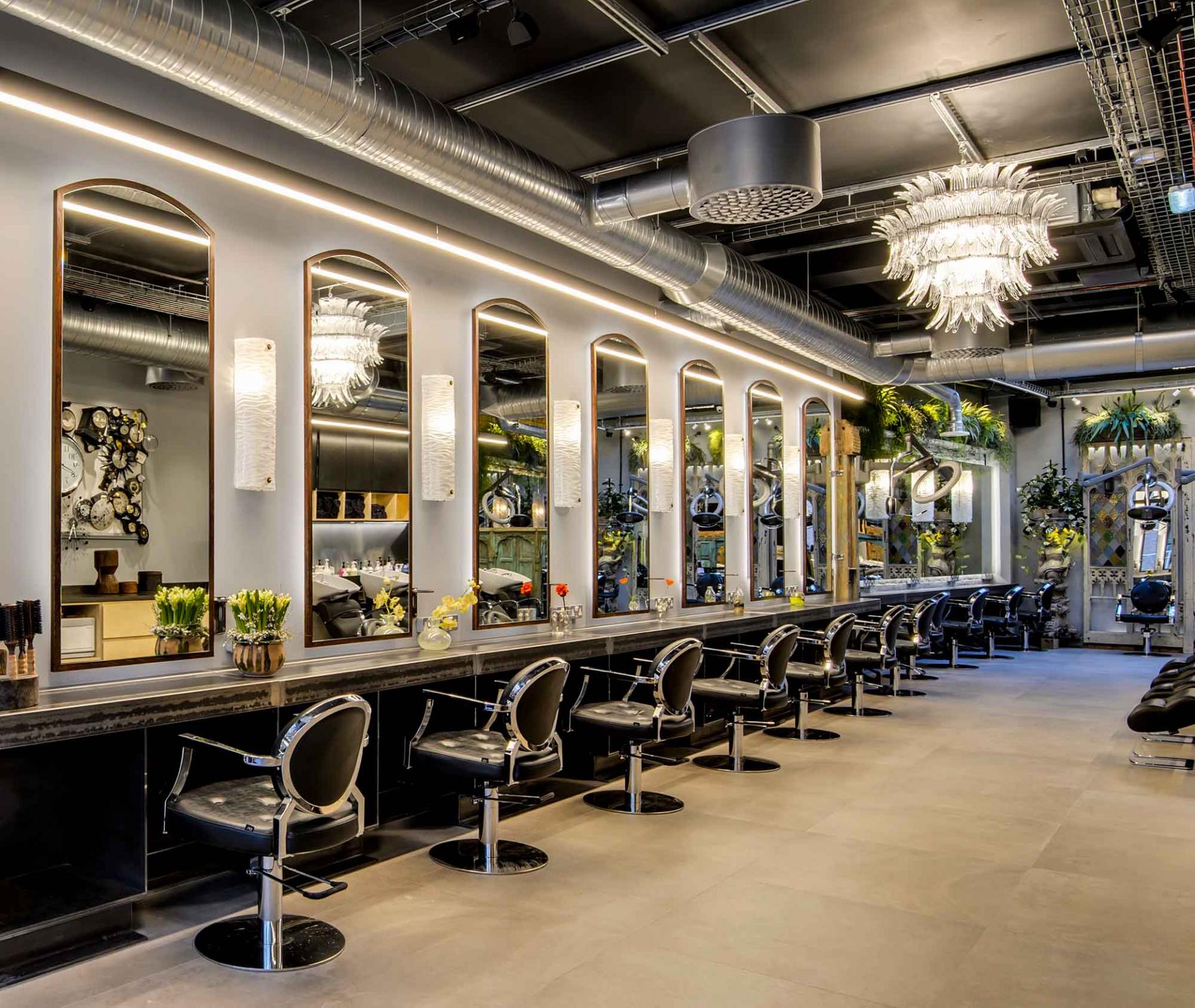 Hari's Hairdressers – Spirit of Hemp CBD Treatment
Bespoke to Hari's Hairdressers, the 'Spirit of Hemp' is the all-natural treatment that restores lacklustre hair leaving it revitalised and healthy. Utilising the benefits of raw, pure hemp flower extract, the 'Spirit of Hemp' treatment soothes the mind, body, hair and scalp using 100% organic, natural, non-toxic ingredients. Using the Spirit of Hemp's CBD and CBDA oil which is packed with six nourishing terpenes filled with endless health benefits, this treatment is completely natural and non-psychoactive. Within minutes of starting this treatment, your mind will be cast away from the hustle and bustle of the city, into a calm environment, beginning with a hemp-infused herbal tea and shot of the 'Spirit of Hemp' CBD oil. Taking CBD orally is an amazing anti-inflammatory and can help with any hormone imbalances. As well as physical benefits, CBD oil is known to help mental problems such as insomnia, anxiety, stress and depression. Next, the hair is treated from the root with the Spirit of Hemp oil which is then combed through to the ends of the hair. Heat is then applied, allowing the CBD oil sink into the hair follicles cleansing the pores, balancing sebum production and stimulating blood flow. While the CBD and heat work it's magic, enjoy a relaxing hand massage with a CBD infused hand cream. Before rinsing and a deep cleanse and condition, sit back and indulge in a head massage. To finish this nourishing treatment, the stylist will blow-dry your hair to any style you like, using natural products leaving the hair lustrous and shiny.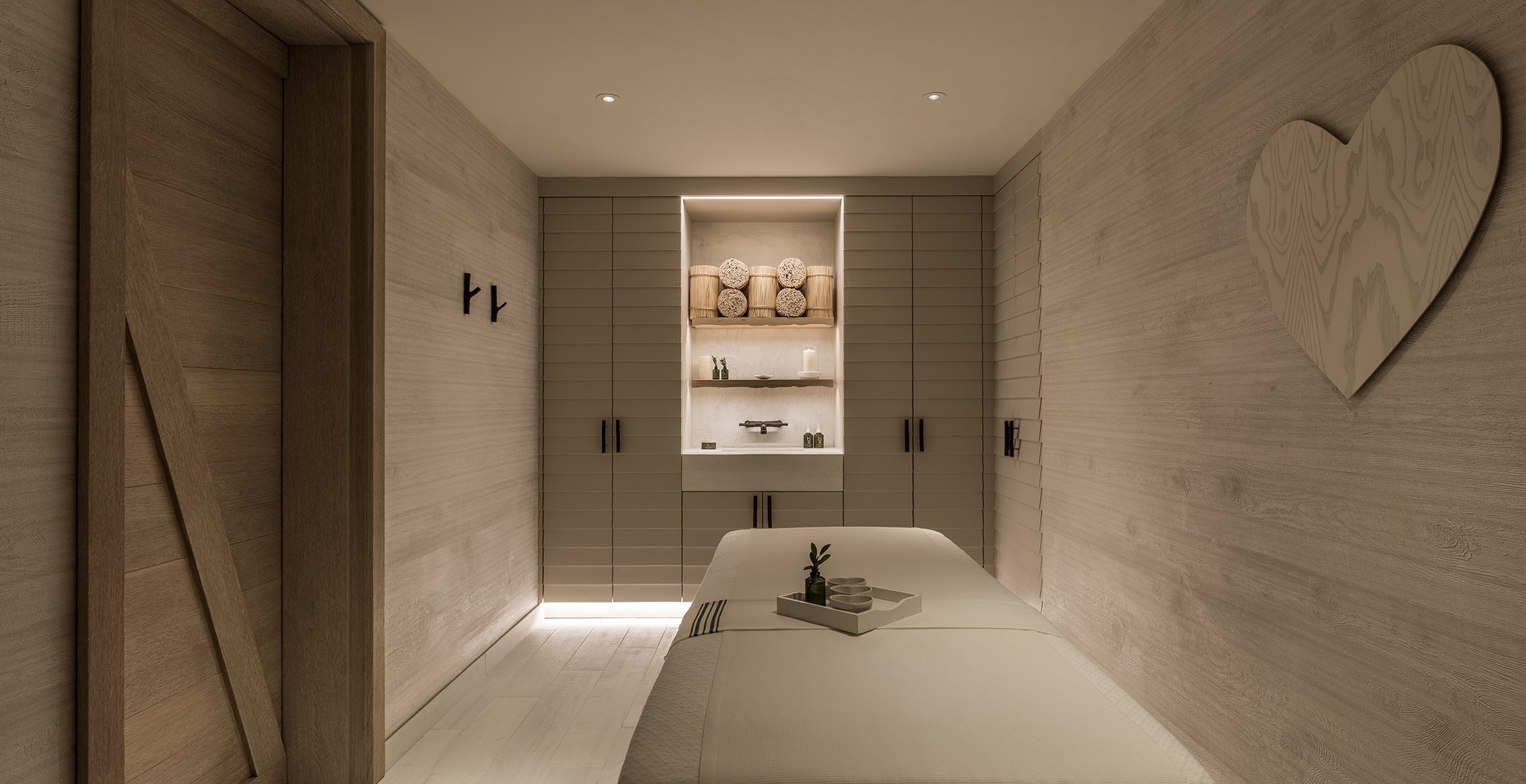 Bamford Spa – B-Silent Treatment
Devoted to relaxing the body, the B-Silent Treatment is Haybarn's new body treatment developed to help improve sleep quality by helping the body relax and unwind. Heaven! Using the B-Silent products, expect aromas of Roman chamomile, cannabis sativa and lavender flower to float through the air. CBD is found in the Cannabis Sativa plant and holds the non-intoxicating compound known to alleviate anxiety, pain and inflammation. The 55-minute B-Silent Treatment begins with a stress-reducing footbath using Japanese shiatsu rocking techniques and the B-Silent night-time concentrate which opens the body's meridians. Next is a full back massage using the B-Silent body oil followed by a sequence of deep stretches to release tension, loosen tight hips and release the lower back by gently rotating the spine. Following on from this is a neck and chest massage with focus on the pressure points aimed to release chronic stress which is one of the main causes of depleted serotonin which affects our ability to sleep well. To finish, this tranquil treatment is a head massage using the B-Silent organic temple balm which is gently massaged into the forehead and temples.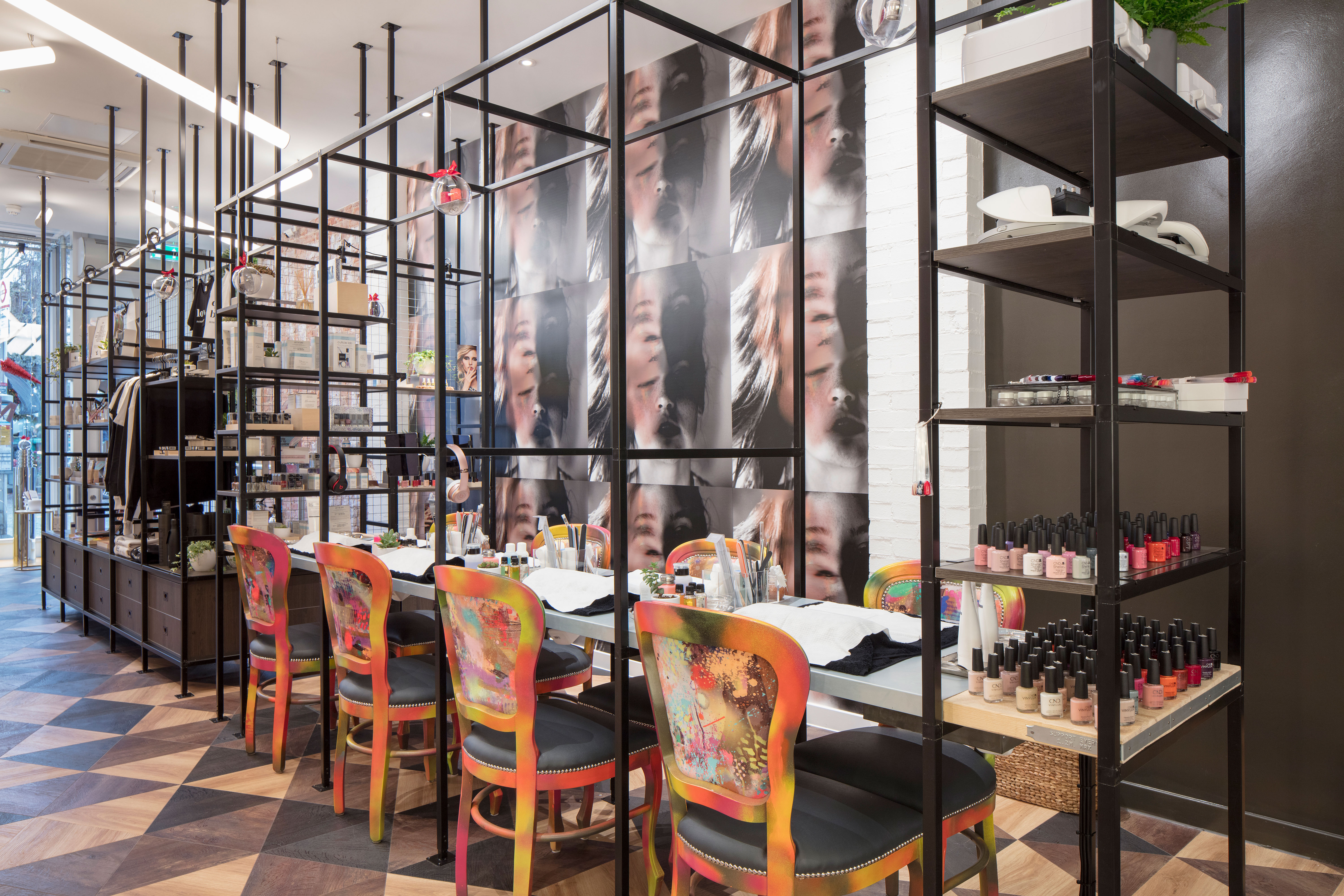 Young LDN – CBD Manicure
Take your mani to the next level with Young LDN's CBD infused treatment that helps to regulate the skin's oil production, as well as calming and protecting the nail bed due to its Vitamin E properties. Taking their signature Deluxe Mani up a notch, this manicure involves deep cuticle work, a reshape and tidy and your choice of polish or shellac in a range of beautiful colours  (their expert beauticians can also jazz up your mani with nail art!). After all the work is done, the pampering begins, starting off with their bespoke hand scrub combined with CBD oil to gently exfoliate the hands and forearms removing any dead skin. To finish, you'll get a relaxing hand massage using the hydrating CBD cream by Med Terra, which is of the highest quality and free from any unnatural substances.  
Gymbox – Cannabliss
Dedicating time to exercise is something we always try to make a priority but when it comes to stretching, it's fair to say that's lower down on the priority list! If you're that person who is always silently slipping out of the studio before the stretching portion of the workout then you need to give Gymbox's newest physical therapy class, Cannabliss a try. This unique class combines recovery, mobility stretching with the benefits of CBD to give the body some much needed TLC. At the beginning of the class, you are given a patch infused with cannabidiol which is aimed to reduce inflammation and speed recovery. Stick the patch in an area that is causing you the most pain and let it do its job! Do not be deceived by the name 'Cannabliss', these sessions are aimed to target the most exercised muscles of the body which are usually overworked and tight so your first session could be quite painful! Using equipment such as lacrosse balls and foam rollers to get deep into your muscles and joints, you will feel the benefits almost immediately after.
words by Isabelle Shury
---
Subscribe to our Newsletter + receive our Sugar & Dairy Free E-Recipe Book, In The Hip & Healthy Kitchen.