A Conscious Collection never fail to amaze us with their delectable recipes! This one's for all you healthies out there that love pizza night but want to try and more nutritious option! Presenting the Cauliflower Pizza! (Sounds weird, tastes amazing!)
Ingredients: Cauliflower pizza base
Makes two small pizzas or 1 large
1 large head of cauliflower. Cut into florets, steamed.
2 tbs nutritional yeast
2 large free-range eggs
1 tbs psyllium husk
½ tsp oregano
½ tsp basil
Salt and pepper to taste
Ingredients: 
Tomato paste
1 tomato, diced
1 garlic clove, crushed
1 onion, diced
salt
pepper
1 tsp basil
1 tsp oregano
2 tbs olive oil
1 tbs water.
Ingredients: Topping
5 button Mushrooms
½ cup green capsicum
½ cup red capsicum
½ cup ham
1 red onion
½ cup cherry tomatoes
Goats cheese
Spinach and fresh basil to garnish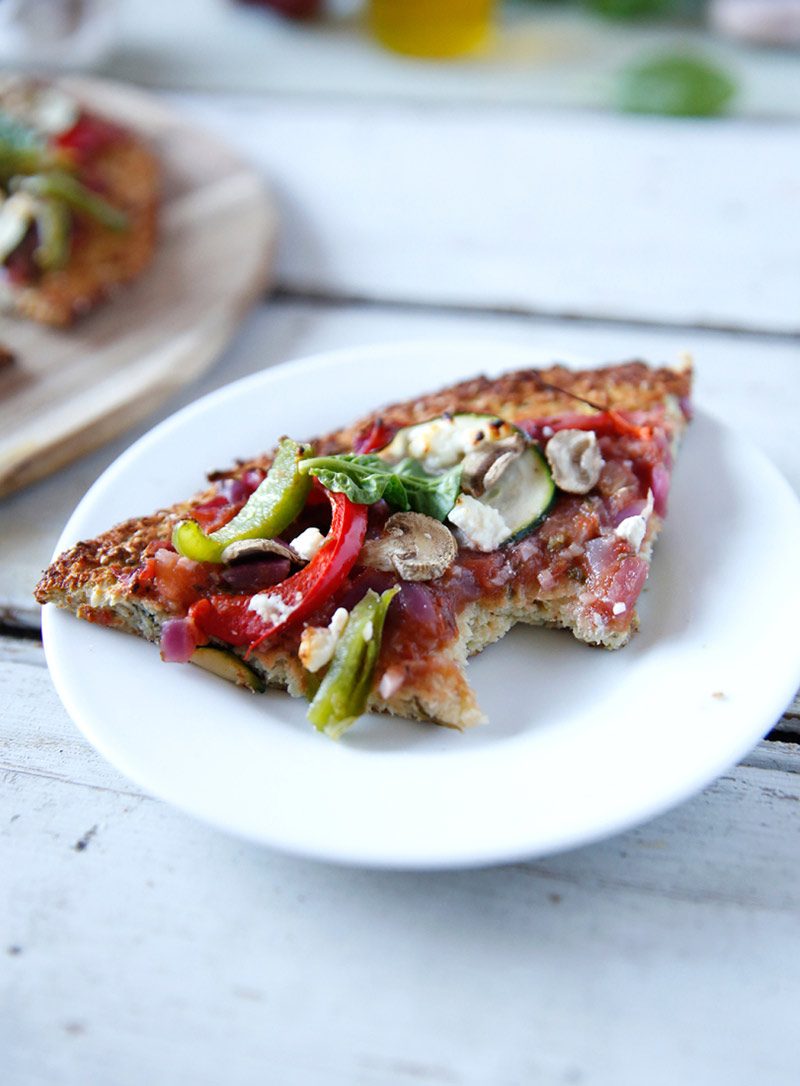 Method
Preheat the oven to 180 degrees
Cut cauliflower into florets and steam until cooked. Drain the water and transfer to a food processor, pulse until it resembles fine rice like consistency.
Place Cauliflower in a clean tea towel and squeeze out all water.
Transfer to a mixing bowl and add the eggs, psyllium husk, oregano, basil, salt and pepper. Mix well to form the "dough"
Scoop mixture out on a lined baking tray, molding it into two flat circles (or 1 large) forming the base, place in the oven and bake for 15 – 20 minutes.
Whilst baking, place a small saucepan on the stove, place in tomato paste ingredients and bring to a simmer. Cook for 5-10 minutes.
Cut up desired toppings for pizza.
Once golden brown, remove the pizza base's from the oven. Top with tomato paste, and scatter desired toppings. Place back in the oven to cook for a further 10 minutes.
For more recipes like this, head to A Conscious Collection