Julia Watkins, author of Simply Live Well, shares her go-to zero-waste snack ideas for when the munchies hit.
One thing I like about zero-waste is that it lends itself to eating simply and healthfully. My family tends to snack on fresh fruits and vegetables, but when we need a little more variety, we head to the bulk bins or I bake something special. Below are some zero-waste snack ideas, followed by a few simple recipes.
APPLE OR BANANA SLICES TOPPED WITH NUT BUTTER
For a more decadent snack, drizzle with honey and sprinkle with chocolate chips.
ANTS ON A LOG
Remember these old-fashioned snacks? Just cut celery in 7.5 cm (3 in) pieces, fill with nut  butter, and top with raisins.
BULK POPCORN
Homemade popcorn is the best! It requires no special equipment—just a pot with a lid—and you can season it however you like: with coconut oil, olive oil, nutritional yeast, grated Parmesan, sea salt, herbal salt, ground cumin, curry powder, ground turmeric, or ground cinnamon.
CRUDITES WITH HOMEMADE HUMMUS OR GUACAMOLE 
Just use my recipes for hummus (page 49) and guacamole (page 52) and serve with cut-up carrots, celery, cucumbers, and bell peppers.
DRIED FRUIT
If you have a dehydrator, you can dry fruits when they're in season; otherwise, head to the bulk bins. Our favorites are apple rings, banana chips, cherries, dates, figs, mangoes, pineapples, and raisins.
TRAIL MIX
You can usually find a variety of different trail mixes in the bulk bins or make your own by combining your favorite nuts, seeds, dried fruits, and chocolate.
GRANOLA
You can make your own or buy one of the varieties in the bulk aisle. It can be eaten plain or as a topping for yogurt or as cereal with nut milk.
HARD-BOILED EGGS
I usually boil half a dozen eggs on Sundays and give them to my children for quick snacks throughout the week. They travel well, too.
SMOOTHIES
If berries are in season (or if you froze them in the summer), smoothies are an easy zero-waste snack. My favorite basic recipe is 1 cup frozen strawberries, 1 frozen banana, and the juice of 2 oranges. You can add nut butter, nut milk, or an avocado for some protein and healthy fats.
SALTY BULK FOOD SNACKS
There are endless options for pre-made salty bulk snacks, including plantain chips, pretzels, wasabi peas, rice crackers, and sesame sticks.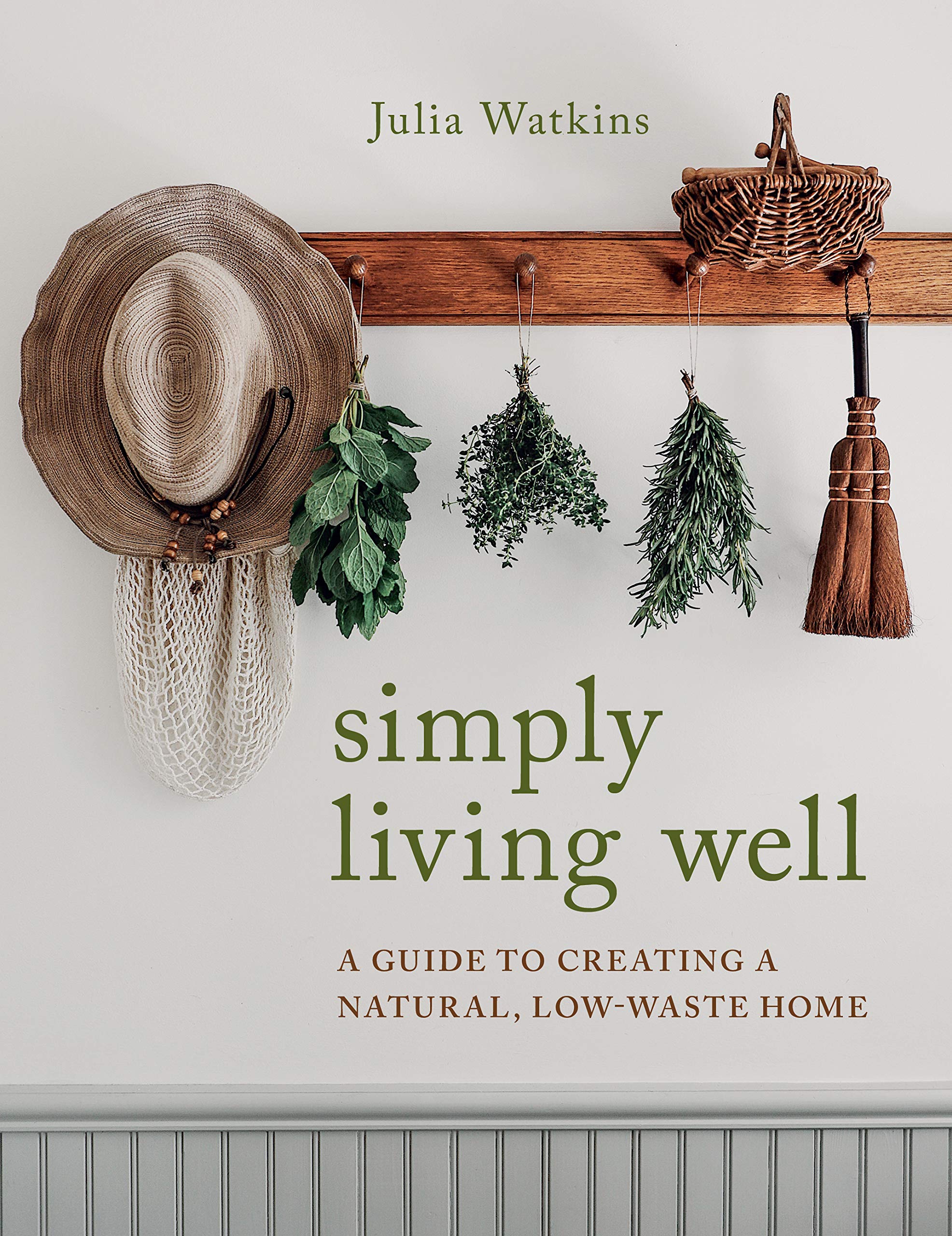 Extracted from Simply Living Well by Julia Watkins (Hardie Grant, £16.99) Photography © Kate Macate
Find her on instagram @simply.living.well