There's no denying that when you become a parent your carbon footprint increases quite substantially. With endless laundry loads, disposable nappies, countless wet wipes and admittedly, a lot of food waste, having children can make your bid to live more sustainably a little challenging! Though one area you can aim to be more environmentally-conscious is your kid's clothing. We know fast fashion is a huge problem for the planet and it's not just adult clothes that are to blame. With poo explosions and rapid growth rates, it can feel like you're constantly buying your children new clothes… while no one can stop little ones from growing, you can choose to shop more sustainable kidswear with better eco-credentials. From organic materials, high workplace standards, plastic-free, low carbon emissions and animal welfare, below we've selected 9 of our favourite brands that deliver on style and sustainability.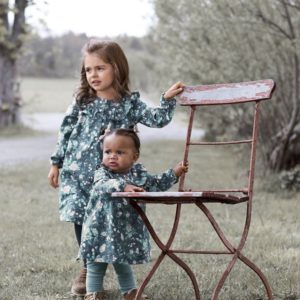 Newbie
A Swedish lifestyle brand for children ages 0-8, Newbie is one of our favourites for sustainable kidswear featuring whimsical prints and earthy colour schemes. Their latest drop consists of cable knit mittens, floral raincoats and the most divine knitted winter dresses.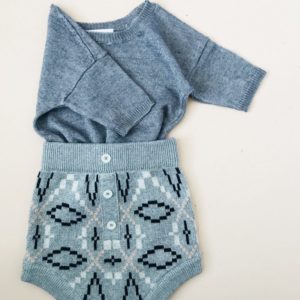 Mabli
Designed in Wales, Mabli is the place to go for beautiful knitwear for children. A family-run business, Mabli's approach to kids fashion is slow, eclectic and vintage-inspired.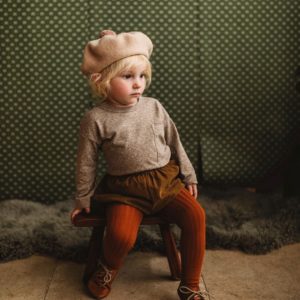 Wunderlang
Made from natural fibres and ethically sourced yarn, Wunderlang aims to be kind to the plant and your child's skin. Their adorable pieces are created using traditional techniques for high quality that can be passed down from one generation to the next.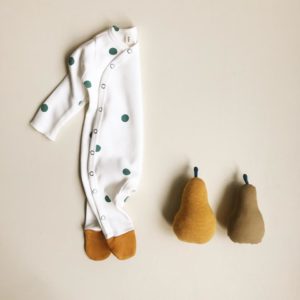 Organic Zoo
If you're looking for beautiful 100% cotton newborn clothing then take a look at Organic Zoo. Featuring the most adorable bodysuits, rompers and accessories, they are committed to quality, fairtrade and protecting the environment.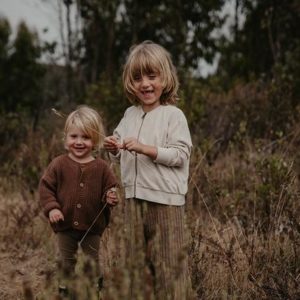 The Simple Folk
When two friends and mothers, Abi and Jamie, put together their passion for minimalism, gentle parenting and eco-living, The Simple Folk was born. Their minimalist line consists of ethical, organic materials in natural hues that offer total comfort allowing your child to explore and be creative.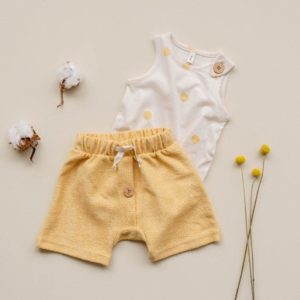 The Little Natural Co
After spotting a gap in the market for a children's lifestyle store specialising in organic, natural and handmade products, The Little Natural Co is dedicated to sourcing ethical and conscious clothing and accessories for kids. Based in Sussex, UK this is a wonderful British business to support.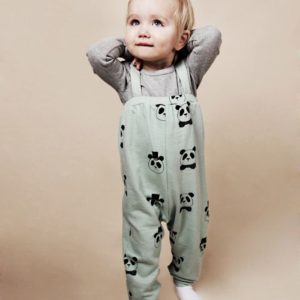 Mini Rodini
If you're looking for great outerwear for children, Mini Rodini has some cool designs that will keep your little one warm and cosy as we head into the colder months. From fleeces, rainwear and jackets, expect high-quality, quirky designs that have been ethically and sustainably produced to limit the impact on the planet.
Baby MORI
Every parent has to have a bit of Baby MORI in their children's wardrobe. The softest most irresistible fabrics made from sustainably-sourced materials make up their stunningly simple collection of sleepsuits, sleeping bags and gift sets that make amazing gifts.
Bella + Frank
We love Bella + Frank's bold, colourful take on sustainable kidswear. Designed to introduce creativity and eco-conscious thinking to young minds, their practical designs ensure total comfort.
---
Read more: The Ultimate Pregnancy Beauty Guide for Expecting Mums