Being a sun worshiper can cause havoc to your skin. But before you think you can ditch the SPF now that autumn is approaching, think again! The sun's UV rays can cause premature ageing, pigmentation, wrinkles and sunspots (to name a few) even through heavy cloud! We know it's hard to believe but you should be slapping on that SPF year round for complete protection. So, whether you're already embracing the autumn season and dusting off your woollies or you've booked a late European getaway to eek out the last of the sun, below are the best SPFs that we've tried and tested for the perfect transition into the cosiest time of year!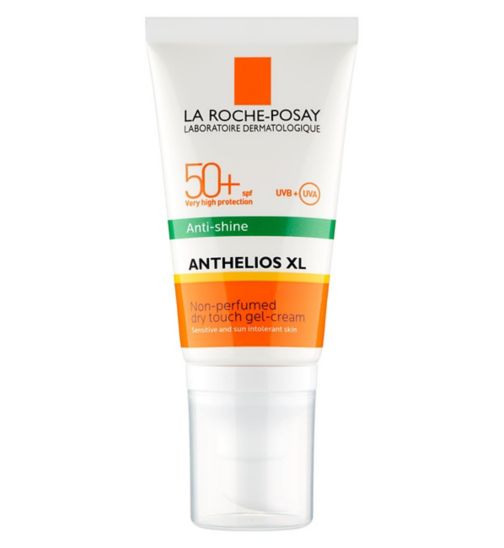 La Roche Posay's Anthelios XL Anti-Shine Gel SPF 50 is a great option for those with very oil or acne-prone skin. When it says mat, it means mat. No oily residue is left on the face at all, and it's also fragrance and paraben free, so won't irritate any sensitivity sufferers. Top marks for being highly water resistant too.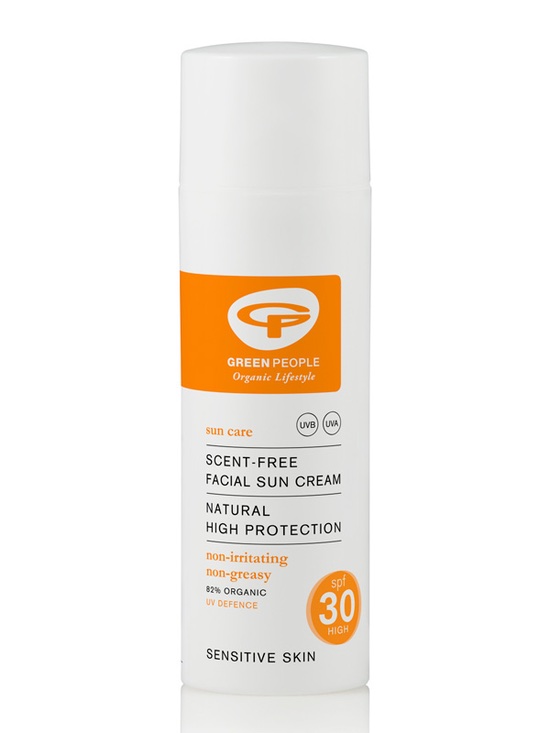 If you're looking for a brand that is certified organic, vegan and just generally more natural, then give Green People's Facial Sun Cream SPF 30 a try. This scent-free formula offers broad-spectrum protection against UVA and UVB rays and is absolutely perfect for sensitive skin, especially complexions that are prone to prickly heat.
A great option for sensitive skin and a great all-rounder is Ultrasun's Anti-Aging & Anti-Pigmentation SPF50+. With its super lightweight formula, it sinks into the skin perfectly and contains no perfumes, mineral oils, emulsifiers or preservatives. It's a 'once a day' cream, although important to re-apply if you swim as "water-resistant" does not mean "waterproof".
For something that feels a little more luxurious, Invisible Sun Care Stick SPF 50+ from Clarins is a winner. It offers high protection in a lightweight formula that comes in a super handy stick formula, which effortlessly glides onto the skin. A handbag essential that you won't have any excuses not to use!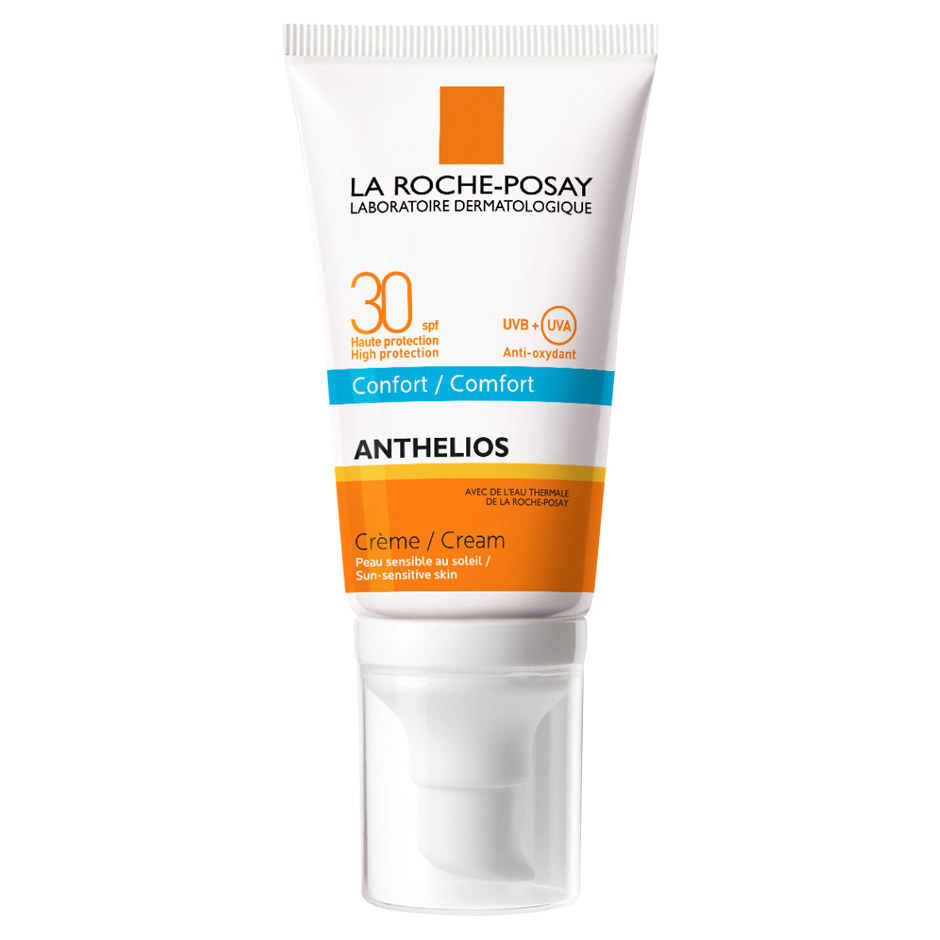 Anthelios XL SPF 50+ Cream Comfort from La Roche-Posay is a great option for drier skins, whilst offering a higher level of protection. It's a lovely creamy texture, but not too greasy that it will break the skin out. And that higher factor is well suited to more delicate, paler complexions that tend to burn a bit more easily!