Exercising and staying active during pregnancy is highly recommended by doctors as a way to help stay strong and healthy whilst carrying your beautiful baby. Regular light-moderate exercise during pregnancy has been proven to reduce tiredness, improve quality of sleep, regulate digestion, ease aches and pains as well as boost overall mood and well being (Hello endorphins!) during your three trimesters. At Hip & Healthy we believe that an essential part of an active and fit lifestyle is feeling amazing in your workout wear – something which can come to feel slightly daunting with the changes that pregnancy brings. So, with that in mind, we have been on the hunt for brands producing the most stylish, comfy and high-quality maternity sportswear and have compiled a list of our favourites!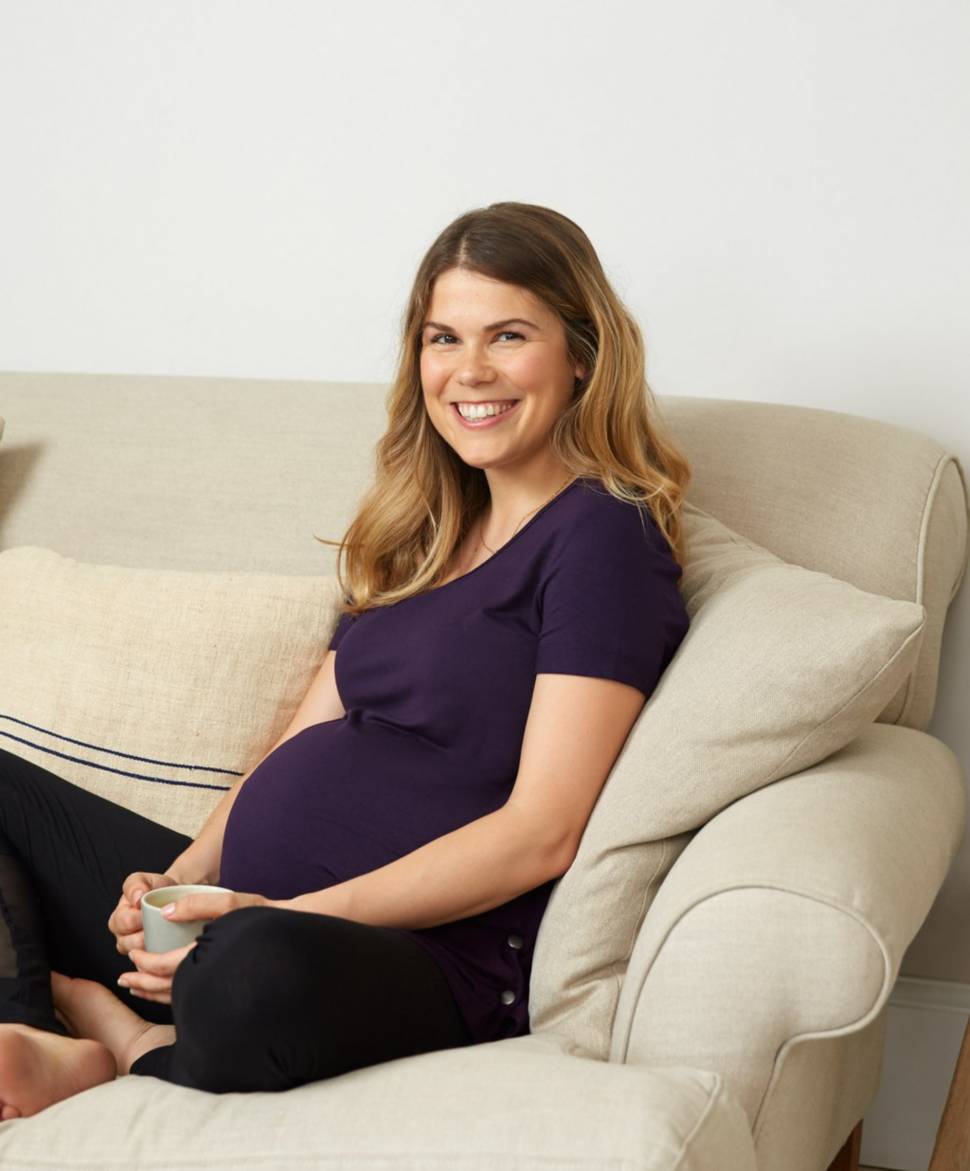 Mamas&Papas x Madeleine Shaw
Madeleine Shaw, founder of the 'get-the-glow' philosophy and best selling author, is the definition of 'yummy mummy'. She has dedicated her career to helping others feel amazing in their own skin, and her collaboration with Mamas&Papas is no different. Made from luxuriously light-weight modal, the items in this collection are silky smooth and moisture wicking, making them perfect for some pre or post natal yoga, walking or just relaxing at home.
Fittamamma
Founder of Fittamamma, Alexandra is passionate about inspiring new and future mummies to stay active during and post pregnancy. She says, 'I've become passionate about the benefits of an active pregnancy and simply want to share this with as many women as possible. Every woman who wears our supportive activewear is helping to show other women that staying fit during pregnancy is a positive move for themselves and for their baby.'
The range has been tried and tested on real women to make sure that the designs lift, hold and support you during pre and post natal exercise. Fittamamma's extensive collection of high-performance sportswear means they have everything you will need to stay strong and healthy during your pregnancy.
Léo and I
Made from a blend of high-performance Italian fabrics, this collection of maternity sportswear fuses athleisure with technical support whilst looking modern, sophisticated and feminine. The flattering design of the signature Nine Legging will make you feel elegant and graceful during every stage of your pregnancy. Léo and I's sports bras and tops too come in a variety of beautiful colours and on-trend styles, whilst also allowing you to nurse with ease and making sure you feel supported and comfortable whilst staying active.
Seraphine
Worn by the likes of Amanda Seyfried, Anne Hathaway and Doutzen Kroes, Seraphine's maternity sportswear is designed to keep up with the busy and active schedule of a mum-to-be. Their extensive range is simple, stylish and most importantly provides amazing support for you and your bump whether you are out jogging, going to yoga or simply on the go! We particularly love The Active Kit which includes essential activewear pieces from a nursing sports bra to the perfect maternity leggings all packed into a gorgeous gym bag!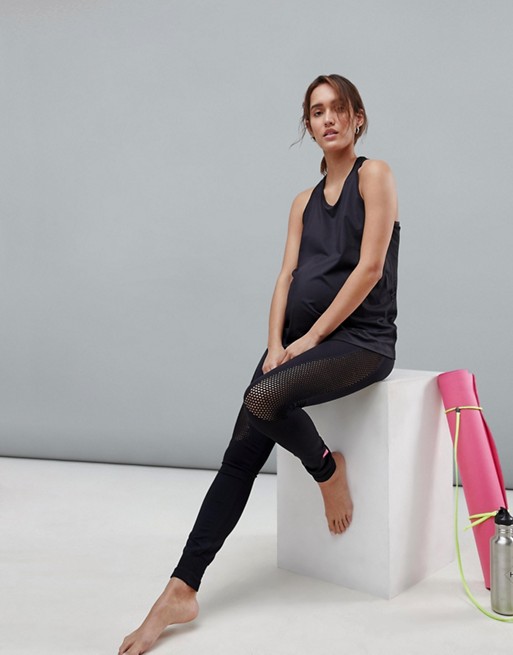 ASOS 4505 Maternity
Keep your activewear wardrobe simple, sleek and on trend in ASOS 4505's maternity range. Their small range of tanks, tees and leggings are affordable and designed to fit perfectly throughout all the stages of your pregnancy. ASOS 4505 is modern sports luxe at its best with block colours and mesh detailing making these designs look flattering and modern. Designed for performance, these pieces will keep you cool and comfortable whatever workout you are taking on!
Top Tip:
Our one piece of advice when shopping maternity activewear is to avoid the urge to order a larger size than you were pre-pregnancy. Brands adapt their sizing to all the beautiful changes to your body that come about whilst you are pregnant.
words by Lucy Edgerley
OTHER ARTICLES WE THINK YOU'LL LOVE…