When it comes to working out, living in London you are definitely spoilt with choice. New boutique fitness studios popping up most months, while our favourites continue to add locations across the capital. But what happens when you decide to move out of London? Bye bye beloved yoga studio, and see ya 7am spin class. Fear not, readers – inspired by the fun fitness options in London, the rest of the UK seems to be following suit with a number of multidisciplined contract free studios opening up. Classpass has ventured outside of the M25 to St Albans, while Barrecore already has locations in Manchester and Leeds. It's even rumoured the original pay-as-you-go fitness empire Frame are looking at sites outside of London – keep your fingers crossed people! For now, we've mapped out our top 6 fitness studios that are making waves outside of London. Each possessing a magical combination of cool workout concepts with a well designed or one of a kind space. Read on to discover the best fitness studios outside London for getting fit the fun way.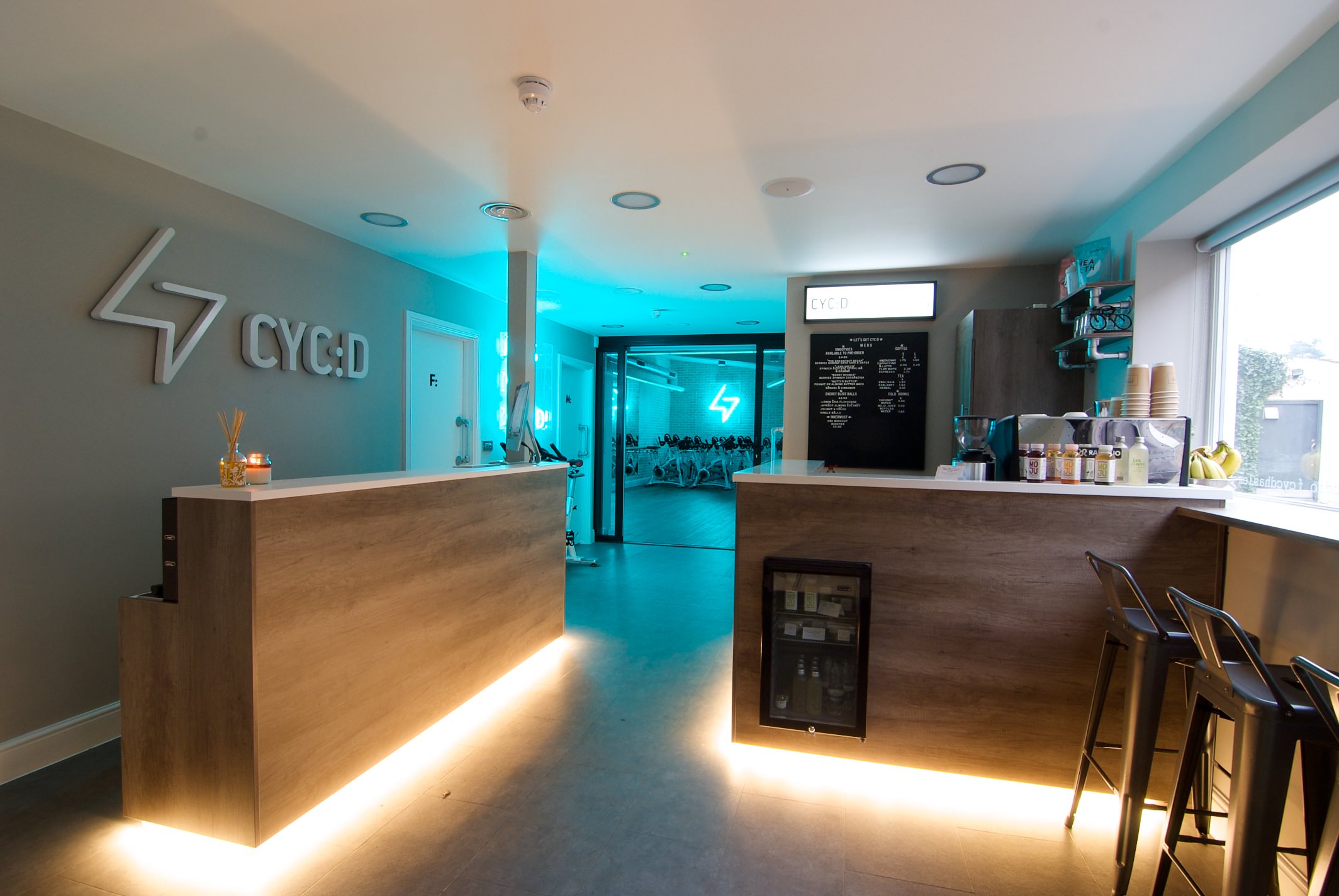 SURREY – CYC:D
Just over a year after opening in Haslemere, this one room Boutique studio is a slice of London in leafy Surrey and already a local favourite, with classes regularly getting booked up. Pick from Spin, Yoga, Barre, Pilates and HIIT – and for those competitive types, the CYC:D Metrix leaderboard will keep you on your toes as you race against others. Jam out at the live DJ spin sessions for some additional pedal power, oh and definitely try the smoothies – we love Nutter Butter and the Blue Buster. Owner Faye and Studio Manager Naomi, have created a friendly, inclusive environment with plenty of good vibes, and a great timetable with lots of pre and post work options. Drop in, pay as you go or grab a bundle package for the best deals.
Book here
WEST MIDLANDS – Yoga Haven
Carbon neutral and plastic free, these are just two of the reasons why we love Yoga Haven. Not far from Birmingham city centre, they offer a jam-packed schedule for Birmingham yogi's, including hot yoga, Jivamukti, dynamic flow and restorative. Keep an eye on their calendar too for workshops and courses from leading teachers on weekends. A beautiful studio with great instructors – styles vary but expect to be playful and have fun, with teachers creating a safe space for you to develop your practice and enhance your wellbeing.
Book here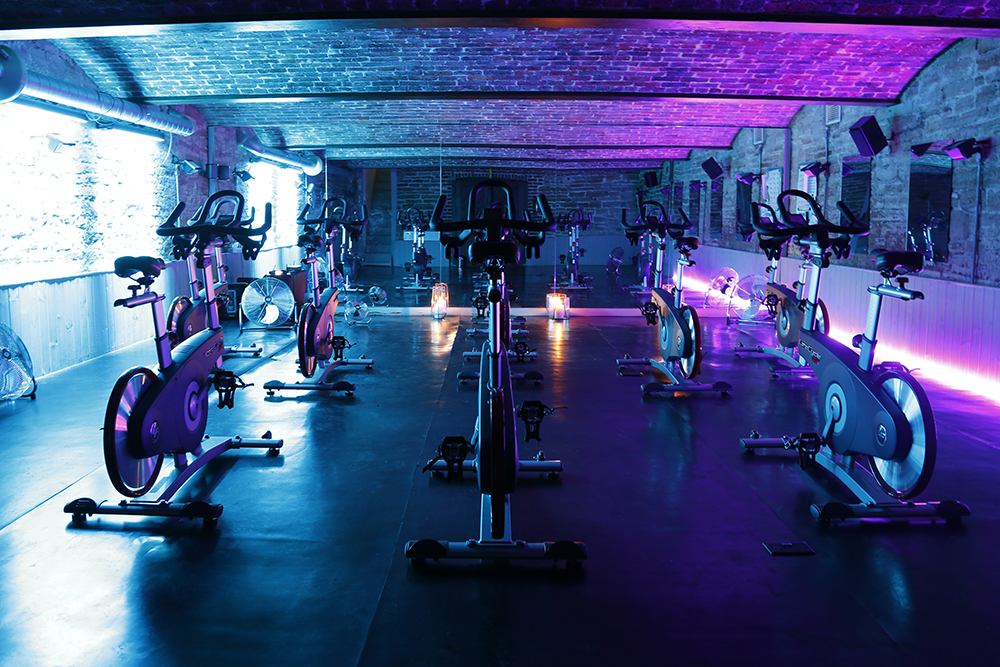 KENT – Popcyle
Popcycle's private studios are located in a glorious country mansion in the Kent countryside in Tunbridge Wells. Spin, box, barre, or do Pilates with founder Jaime Cook and instructor Sarah Gorman. After having three children Jaime founded Popcycle in 2016, and her high-intensity classes, infectious playlists and non-stop energy will drive you to new heights. Jaime is a Body Control Pilates Instructor, qualified indoor cyclist, yoga and TRX instructor and a Sweat Ambassador for Sweaty Betty. Jamie is joined in the studio by Sarah Gorman, whose classes are about empowering and strengthening the body and mind through fitness. Her choreography is dance-based and fun, and after spending the past four years teaching on both the East and West Coast USA she brings an American energy to all her classes. What's more – if you are lucky, they often have al fresco spin classes in summer!
Book here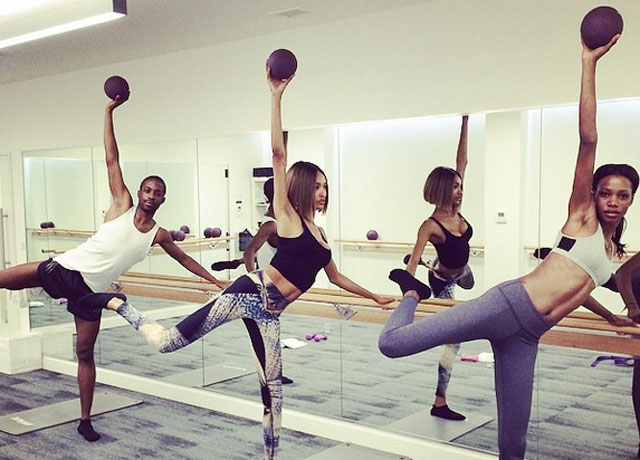 image: Model Jordan Dunn at Barrecore, Chelsea
CHESHIRE – Barrecore
If you haven't tried a Barrecorre class yet – we suggest you get yourself to one ASAP. The original barre specialist in the UK, Barrecore classes are low impact, full body, interval-training using isometric exercises alternated with stretching. Movements use body weight as resistance with small equipment and high repetition, to overload the muscles, followed by a stretch for relief and length to create a longer looking and lean physique. Barrecore opened their Alderley Edge studio in 2014, with a number of classes on offer including the Signature class, HIIT which combines high-intensity interval training with barre moves, and Asana, the yoga-inspired fast-paced class that tones limbs and tightens the core, leaving you feeling lengthened, worked-out and mentally centered.
Book here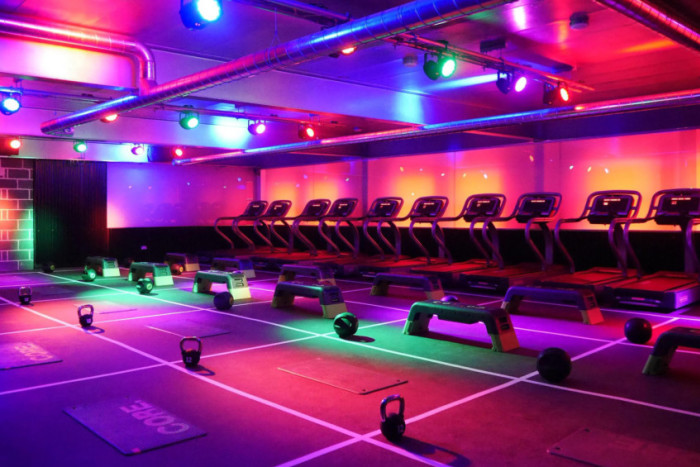 YORKSHIRE – Trib3
If you are a fan of Barry's Bootcamp, then we predict TRIB3 will be right up your street. With studios in both Leeds and Sheffield, expect industrial chic décor and nightclub-esque lighting – there's even a mixology bar for post-workout smoothies. The workout? Split out into thirds, you'll move through high-intensity interval training on the treadmills, resistance training on the floor and high-intensity floor work. What we like about Trib3 is even in the full classes, the individual attention and the encouragement from the instructor is always present – motivating you and helping to correct form.
Book here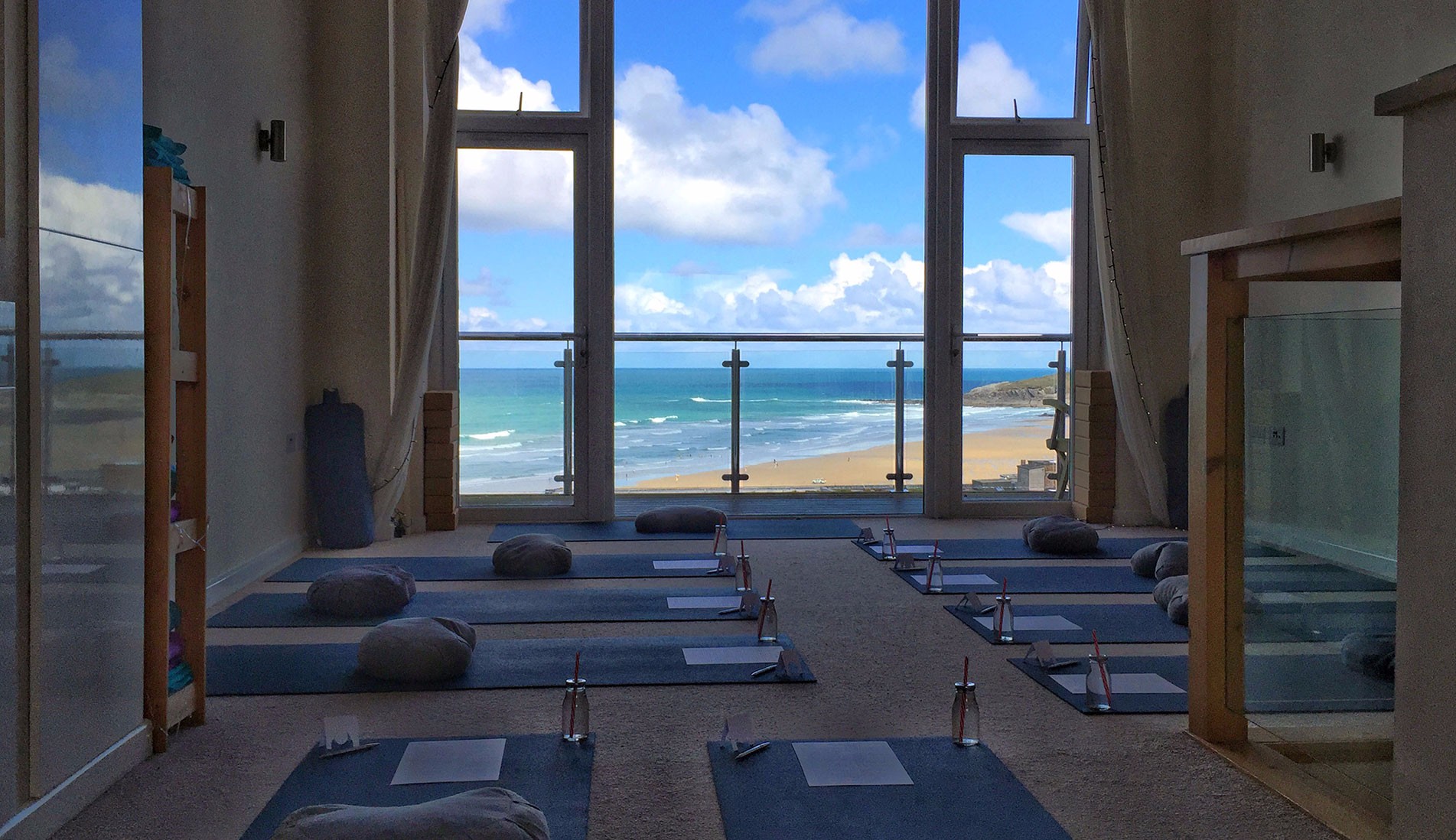 CORNWALL – Oceanflow Yoga Studio
Whether you're an experienced yogi or vinyasa virgin, we can't think of many better ways to practice yoga, than with views of a beautiful beach. Now Fistral Bay isn't quite the Caribbean, but we love the rugged charm of the Cornish coast – and when you step onto your mat at Oceanflow Yoga, you are able to appreciate it in all its glory as you flow through your asanas. With a new unlimited membership, practice all you want – or drop in on a single pass – picking from dynamic vinyasa, hot yoga, restorative and even yoga nidra. We loved the candlelit Yin yoga class for deep stretching, hip opening and breathing to bring balance to the body and mind.
Book here
words by Mea Perkins