Thanks to the rise of innovative and user-friendly beauty devices over recent years, it's never been easier to get the clinic experience without stepping foot out of your front door. From gel manicures to laser, here are the beauty tech treatments we rate that you can do from the comfort of your own home.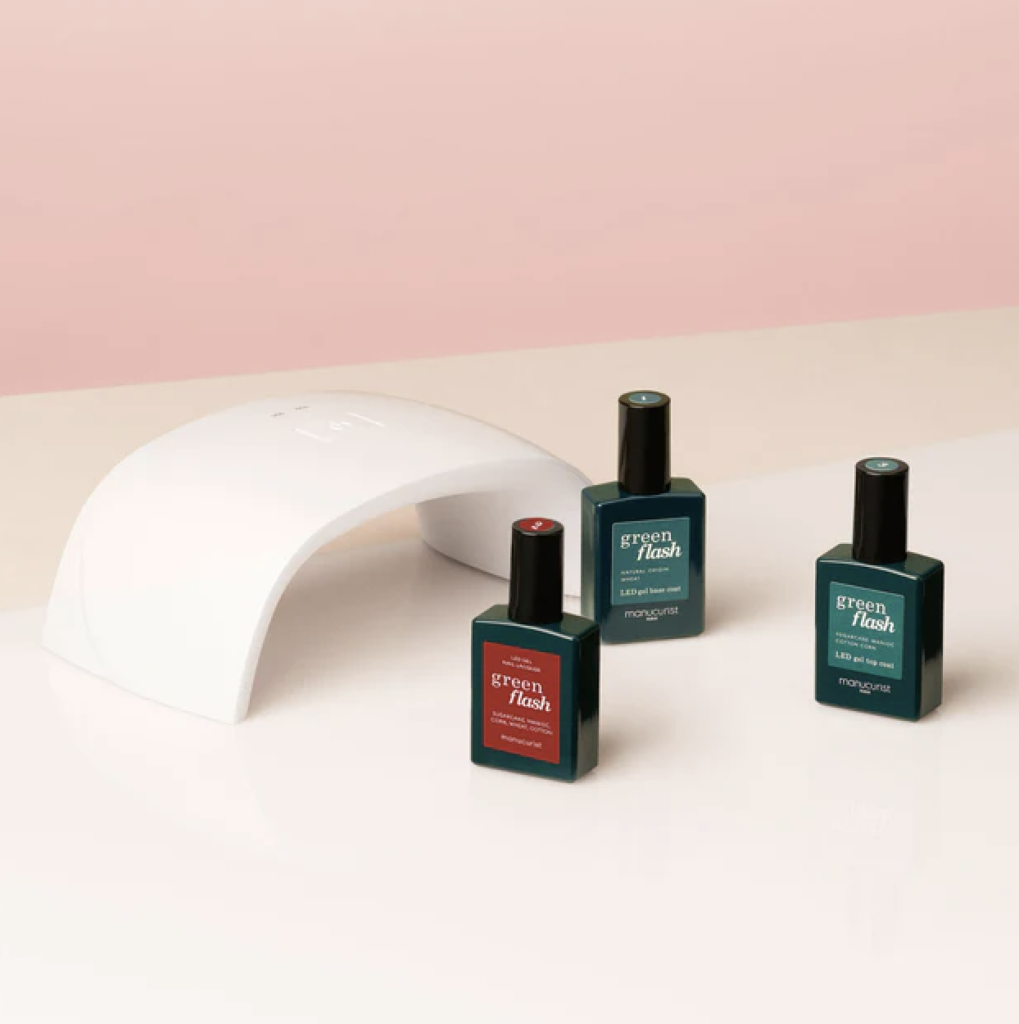 Manucurist Green Flash Lamp
Chic French nail brand Manucurist has been making waves in the nail industry recently. Not only are their polishes formulated without potential endocrine disrupters or allergenic molecules, but they also offer a range of 12-free gel polishes called 'Green Flash' that, when used alongside their lamp, provide a result to rival an in-salon gel manicure. Easy to use, fast-drying and long-lasting (up to 10 days) – they can even be removed at home using their Green Flash Gel Polish Remover. We think it's a game-changer.
Manucurist Green Flash lamps, starting at £25, uk.manucurist.com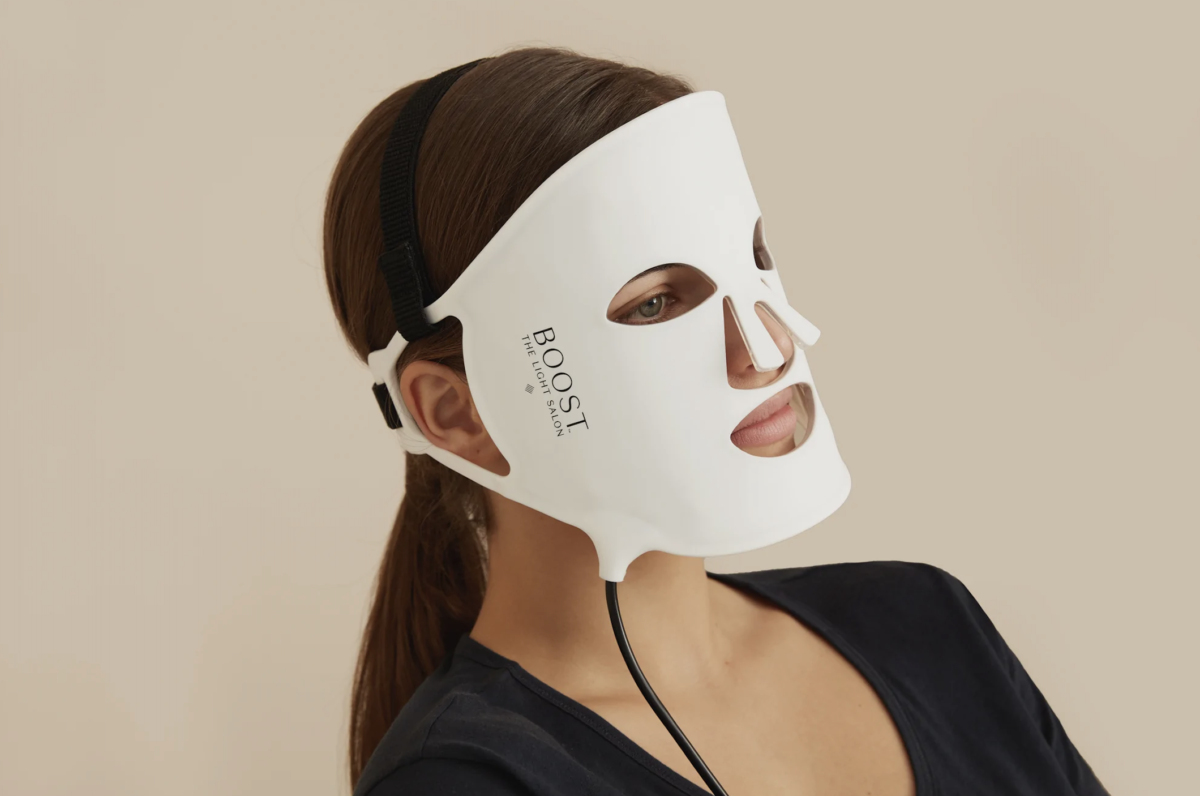 The Light Salon Boost LED Face Mask
Using the same clinically-proven wavelengths as professional salon machines, the Boost LED mask is a great at-home way to incorporate LED treatments. Whilst at-home devices can't have the power of a professional machine, founders Laura Ferguson and Hannah Measures explain that "three treatments per week of our at-home mask delivers the equivalent cumulative dose of light as one salon treatment". In addition to increasing collagen, elastin and hyaluronic acid production, LED can also be a mood booster and the perfect antidote to the amount of blue light we're exposed to on a daily basis. Ferguson and Measures add that it "can also help combat stress and anxiety. Near-Infrared has a balancing effect on cortisol, which is commonly referred to as the stress hormone, while 'happy' hormones like serotonin and dopamine are triggered by the lights". Expect brighter and more radiant skin when used the recommended minimum of 3-5x 10 minute sessions a week.
The Light Salon Boost LED Face Mask, £395, thelight-salon.com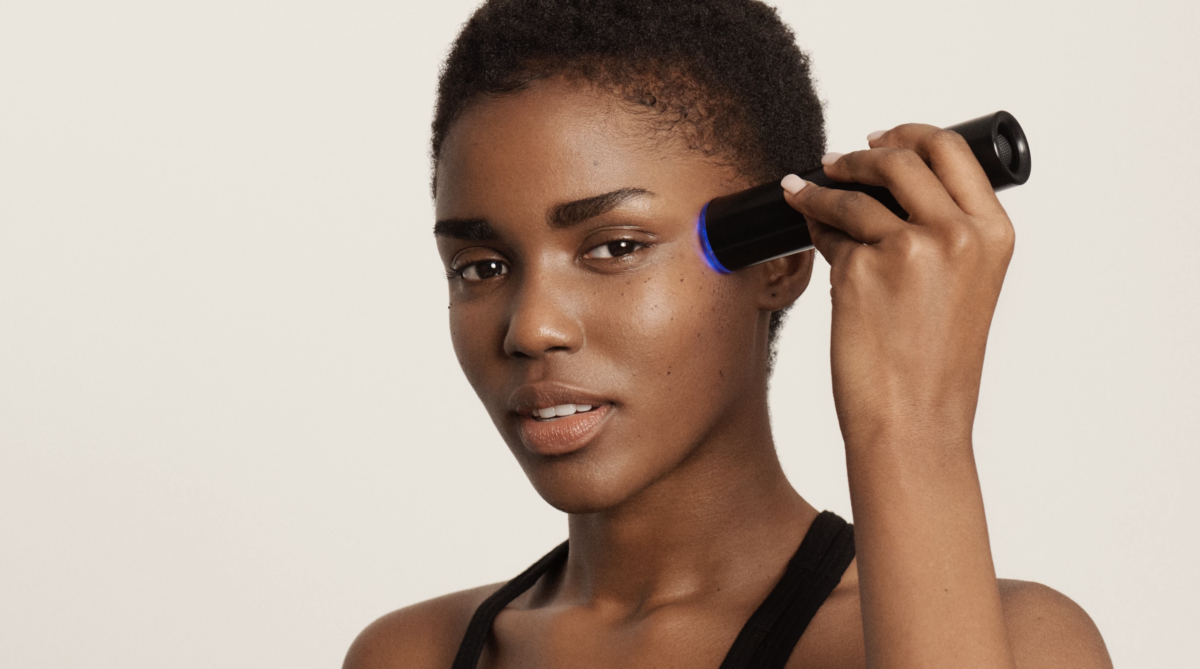 LYMA Laser
LYMA's clinic-grade 500mW laser makes it the strongest available for at-home use. Whilst an investment (the initial purchase is just shy of £2k, then a monthly subscription of the products is required), when compared to the price of in-clinic laser it's easy to see why it's an attractive alternative – especially as the LYMA laser has a ten year lifespan. Beneficial for more skin concerns than any other at-home device, the LYMA laser can help with wrinkles, scarring, acne, rosacea, pigmentation, cellulite, thread veins and bruising. Plus it's completely pain-free and requires no downtime.
LYMA Laser Starter Kit (30 days), £1,999, LYMA Active Mist & Priming Serum Monthly Subscription, £99, lyma.life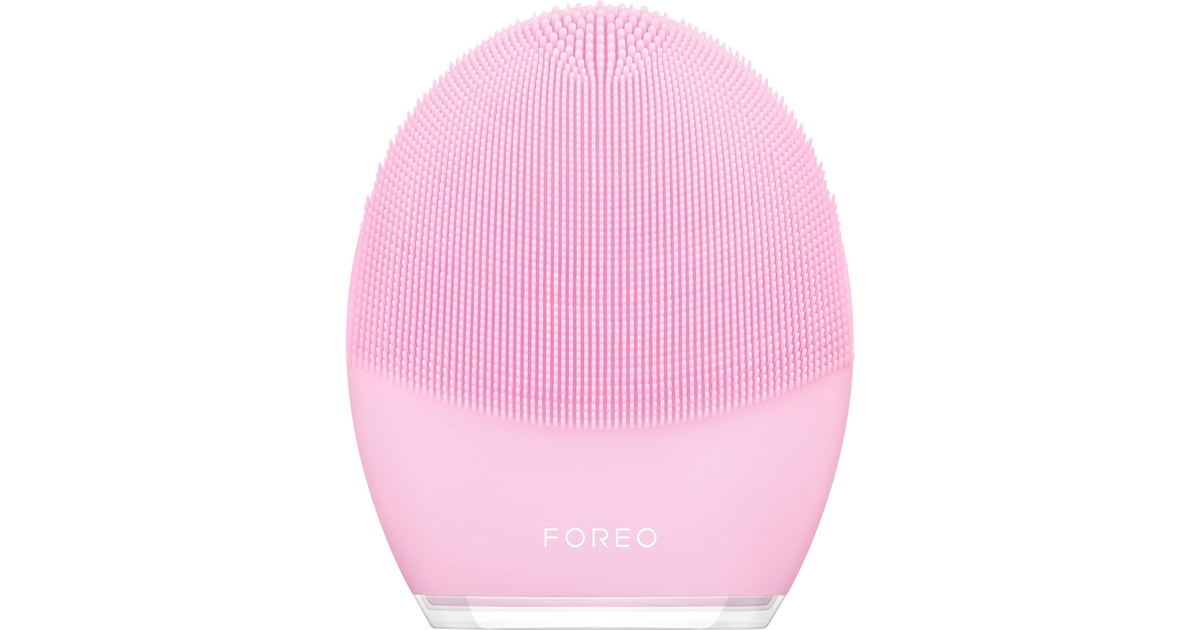 FOREO LUNA
When FOREO launched in 2013, their objective was to create accessible devices that were for everyone (the name FOREO literally comes from "FOR EveryOne"). They initially launched with the world's first silicone facial cleansing device (the LUNA) but now offer numerous products from oral care devices to acne-specific LED treatments. Popular amongst the TikTok generation, views of content with the hashtag #foreo on the platform have surpassed 302 million views!
FOREO, starting from £59 for LUNA devices, foreo.com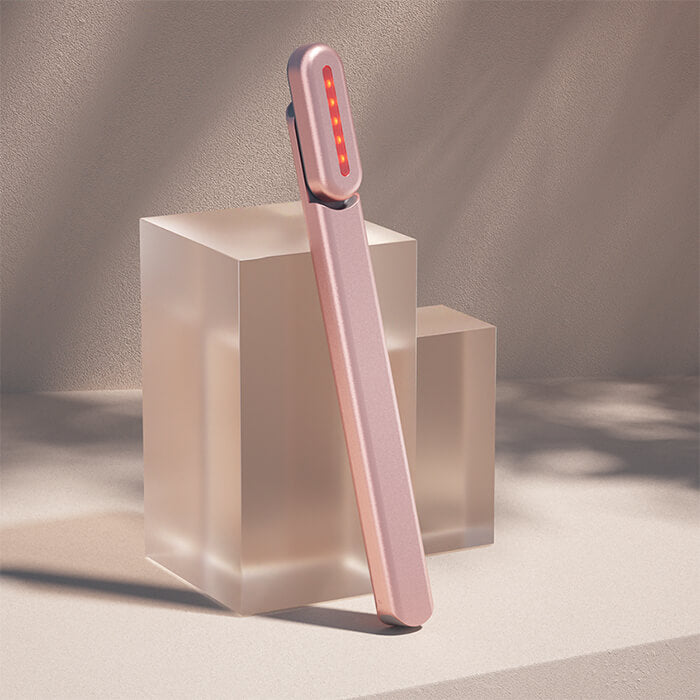 Solawave Advanced Skincare Wand
Touted as a 4-in-1 device, the Solawave is the perfect multi-tasker when it comes to at-home beauty. Incorporating microcurrent, red light therapy, massage and therapeutic warmth, Solawave can help with reducing the appearance of wrinkles, fine lines, dark circles, blemishes, and dark spots. It's incredibly portable too so is ideal for being able to keep up your routine whilst travelling. They also offer a blue light option (minus the microcurrent), which is designed for those with acne.
Solawave Advanced Skincare Wand With Red Light Therapy, £125, www.solawave.uk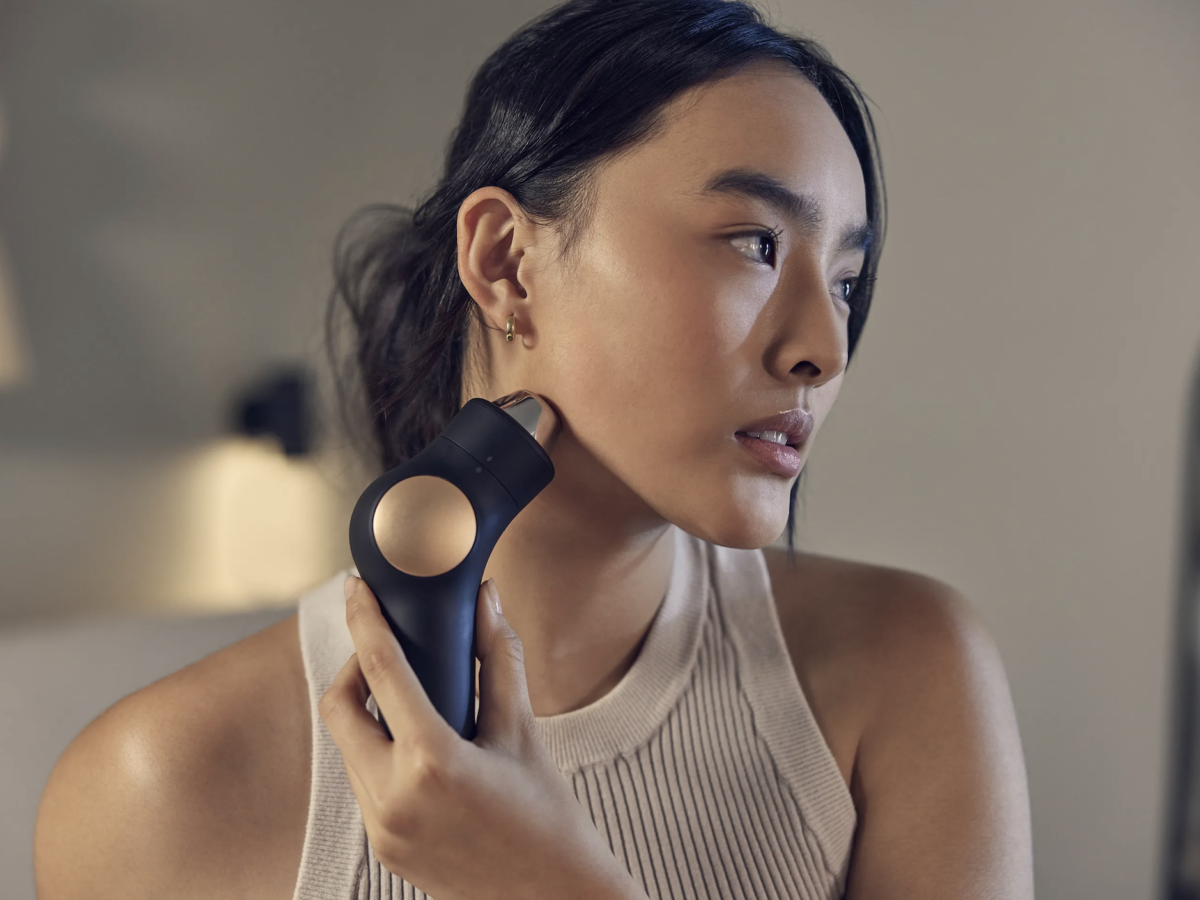 Theragun by Therabody
There's no denying that going for a massage is a luxury that many of us would like to include as a regular part of our self-care routine. However, in-spa treatments can be a luxury in terms of cost and time too. Working at desks and being stuck to our phones (leading to the rise of so-called 'tech-neck') has left us more in need of these kind of therapies though – and that's where Therabody comes in. Their Theragun self-massage devices are perfect for those with muscular aches and pains who can't commit to regular treatments.
Theragun, starting at £175 for the mini, therabody.com/uk
And if you prefer in-clinic, here's what we've tried and loved lately:
CACI – "I was a little nervous about my first ever CACI treatment – but I really needn't have been, the therapist was so experienced and put me totally at ease. The treatment itself was totally fine – almost relaxing, but most amazing of all were the results – my wrinkles were noticeably smoother and my skin extra glowy. And that was after just one session!" – Sadie, founder
The Light Salon LED – "I feel seriously glowy, even after just one 25-minute session. LED, both in-clinic and at home, is now a regular part of my routine" – Frances, beauty editor
Manicure with Julia Diogo (@paintedbyjools_) – "Jools gave me the most perfect nude nails using just one coat of BioSculpture's Rose gel. She's an expert at knowing which shades will suit your skin tone" – Frances, beauty editor
words by Frances Phillips