Between the cancelled holidays, scary news headlines, home-school sessions (mums – we salute you) and hours spent stuck indoors, it's safe to say that we're all feeling a little stressed out right now. But don't pull your hair out just yet, because Hip & Healthy is here to save the day with a roundup of the best beauty buys designed to help you keep calm and carry on. From stress-busting bath boosters to calming candles and perfectly perfumed products designed to perk you up after a long, tiring day, read on for our beauty writer, Frankie's top products.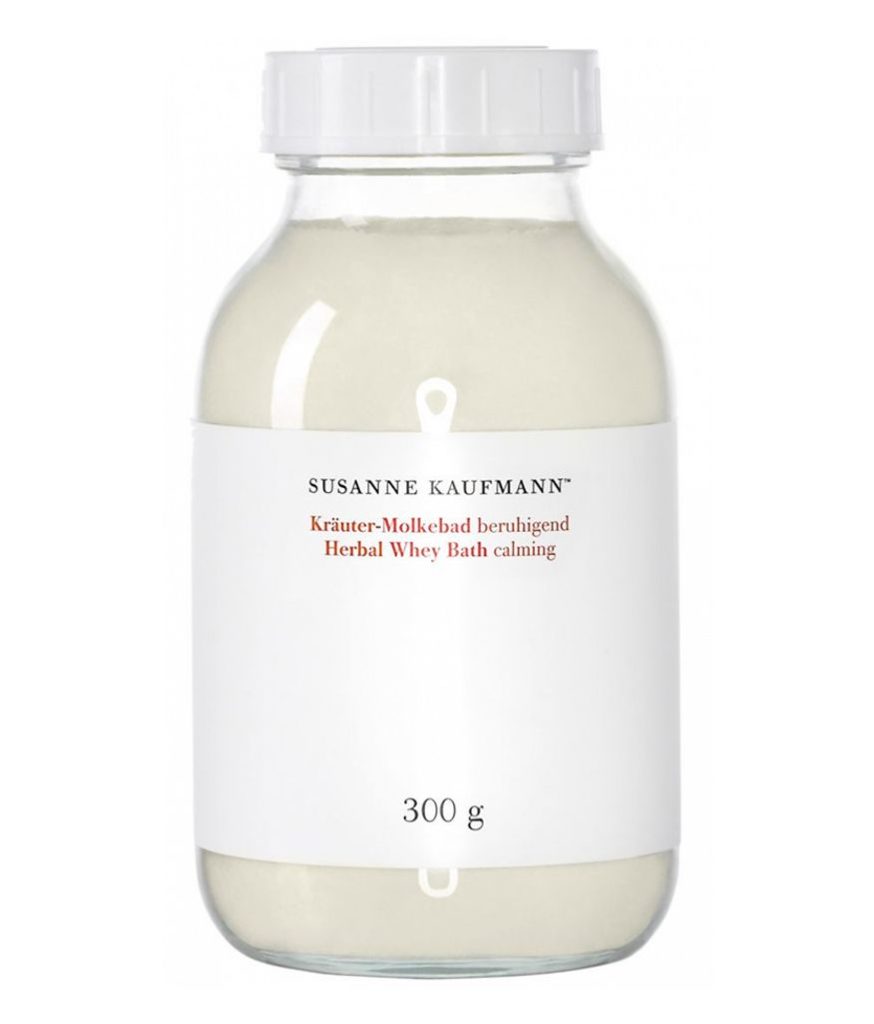 Susanne Kaufmann – Herbal Whey Bath Calming £33
There's no better way to relax, unwind, and calm the senses than by sinking into the tub. So, transform your bath into the ultimate self-love soak with this calming creation from Susanne Kaufmann. Infused with whey protein, lavender and lemon balm, it supports the skin's natural defences while boosting healing, enhancing elasticity, and soothing – counteracting stress and balancing emotional equilibrium while it's at it. Simply pour in, sink back, and let it work its calming magic.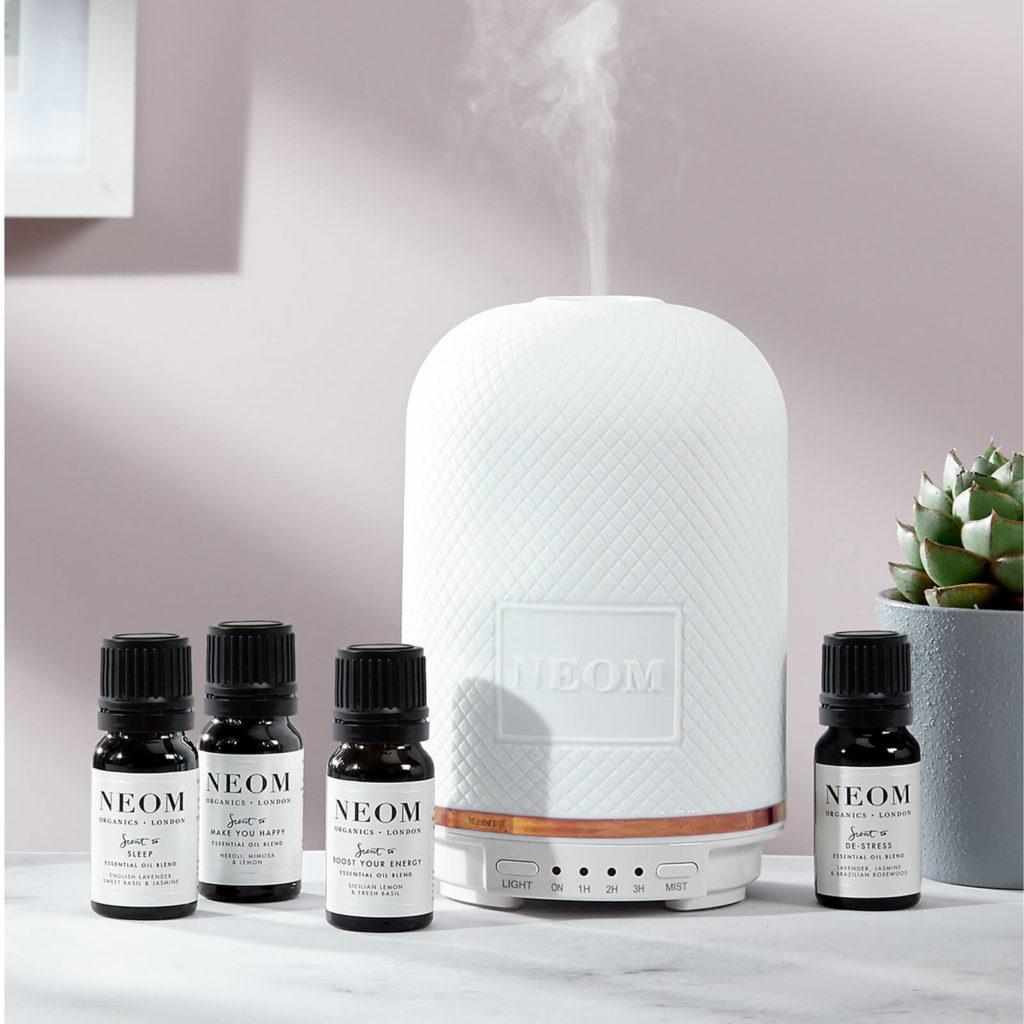 Neom – Moment of Calm Wellbeing Pod Starter Pack £100
There's nothing like a good old spa sesh to help de-stress and unwind, and whilst that's not possible right now, Neom has the next best thing. Meet the Wellbeing Pod – a portable scent diffuser that brings the calming scent of a spa straight to your home, all with just the touch of a button. It works by releasing a continuous mist into the air, scented with whichever 100% natural essential oil blend you choose. Our calming pick? The neroli and wild rose infused de-stress range. It also features a low-energy LED light with calming hues, humidifies the air around you, and emits a gentle trickling sound to instantly calm the mind and soothe the soul. 
Cowshed – Calming Hand & Body Soap £12
If there's one part of our bodies that's particularly stressed right now, it's our hands. If all that washing and sanitizing is leaving them sore and stressed, then treat them to Cowshed's Calming Hand Soap. Each sumptuous soap is formulated with triple-milled vegetable soap and a herbaceous blend of essential oils, including lavender and clarifying eucalyptus, to help unwind the mind while also soothing the skin. Talk about raising the bar…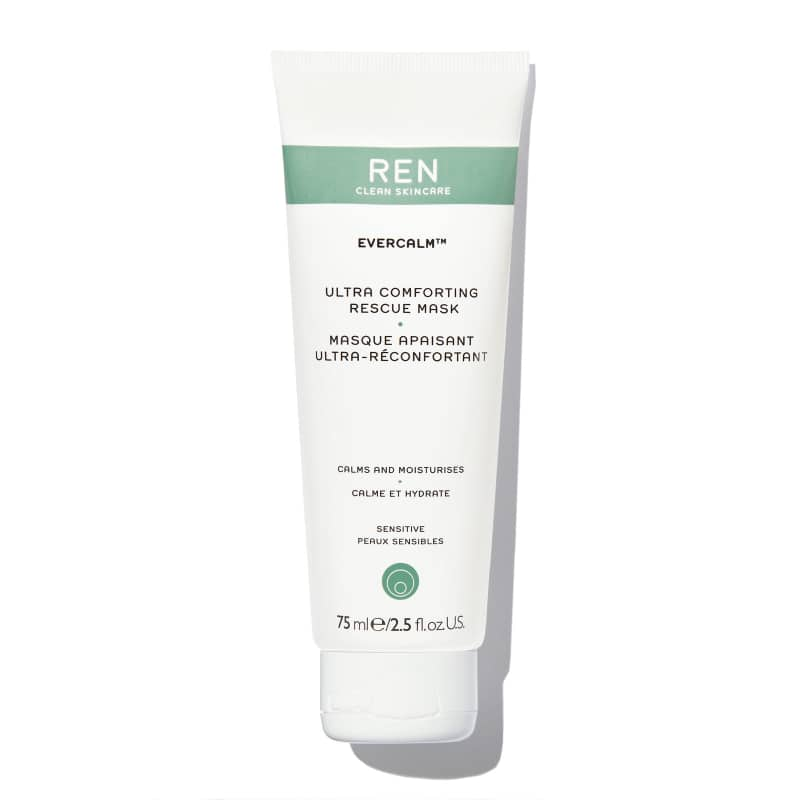 REN – Ultra Comforting Rescue Mask £34
All that worry and stress can wreak havoc on the skin (read: accelerate ageing, redness and breakouts), so don't forget to show your face some love too. REN's Ultra Comforting Rescue Mask is just that – a comforting, calming blend of yeast, white mushroom extracts and arnica to soothe and moisturise while strengthening the skin's protective barrier and aiding recovery. In a nutshell – it helps skin cope with stress and repairs the damage it has done to it.
Votary – Lavender and Chamomile Candle £45
For the ultimate calming candle and luxurious treat bound to brighten up any day, this offering from Votary has to be it. Its soothing scent is made from the purest essential oils – including lavender, Damask rose and delicate chamomile – to fill your home with a smell so sublime that your worries will instantly melt away. Plus, it's totally vegan and made from 100% natural soy wax. The ultimate stress-fighting flame? We think so.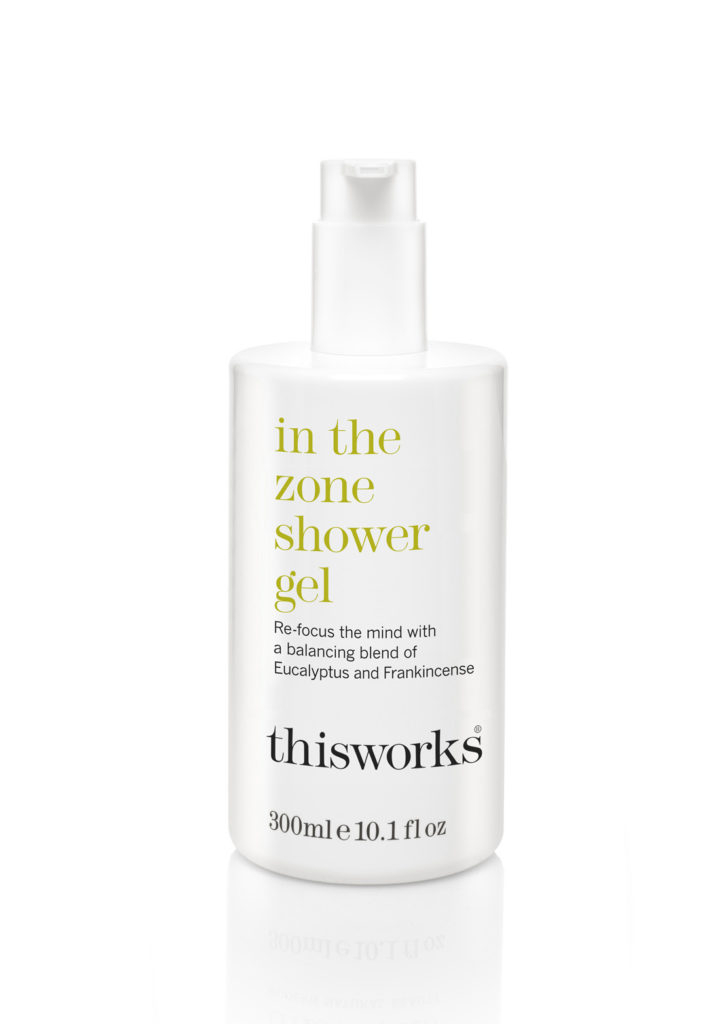 This Works – In The Zone Shower Gel £24
Whether you wake up with worries or end your day feeling frazzled, then this brand-new 99% natural shower saviour from This Works will calm you down in no time. Working to soften the skin whilst relaxing the mind and relieving stress, it harnesses the restful, balancing powers of frankincense, patchouli and eucalyptus to pamper you from top to toe and get you, well, in the zone.
Therapie Roques ONeil – Calm Balm £38
Our sense of smell has the amazing ability to evoke memories and change our mood with just a whiff (it is 10,000 times more sensitive than our other senses, after all), which is why this scented calm balm from Therapie is just the ticket if you need a swift relief from stress and anxiety. Perfectly portable for whenever you need a mood-boosting fix, its sensual smell features lavender, sweet marjoram, bergamot, frankincense, sandalwood and neroli to stabilise emotions and lift the spirit. Melt into hands and inhale before massaging it into pulse points whenever life gets a little too much.
Aveda – Chakra 1 balancing body mist grounded £30
This mood-enhancing mist from Aveda draws on the ancient healing art of Ayurveda to clear blocked chakras and promote inner well-being. It works by rebalancing the rook chakra, helping to rid you of negative thoughts and feelings whilst leaving you grounded, rebalanced, and reconnected with yourself. A blissful blend of pure essential oils, flower and plant essences, including organic patchouli, vetiver and olibanum, this pick-me-up also happens to smell sublime. Spritz anytime you're feeling stressed or in need of a moment of calm.
Clarins – Relax Body Oil £40
The next best thing to wrapping yourself in silk? This body oil from Clarins. Doing exactly what it says on the tin, it helps relax the mind and body while loading the skin with moisture and nourishment and alleviating stress and fatigue. This is all thanks to a blend of 100% pure plant extracts, including chamomile, basil, geranium, hazelnut oil and petitgrain. It also works wonders on soothing tired, aching muscles – perfect if you've been doing Joe Wicks's daily workout in your living room every morning.
H&H Tip: Apply to slightly damp skin for maximum moisturisation.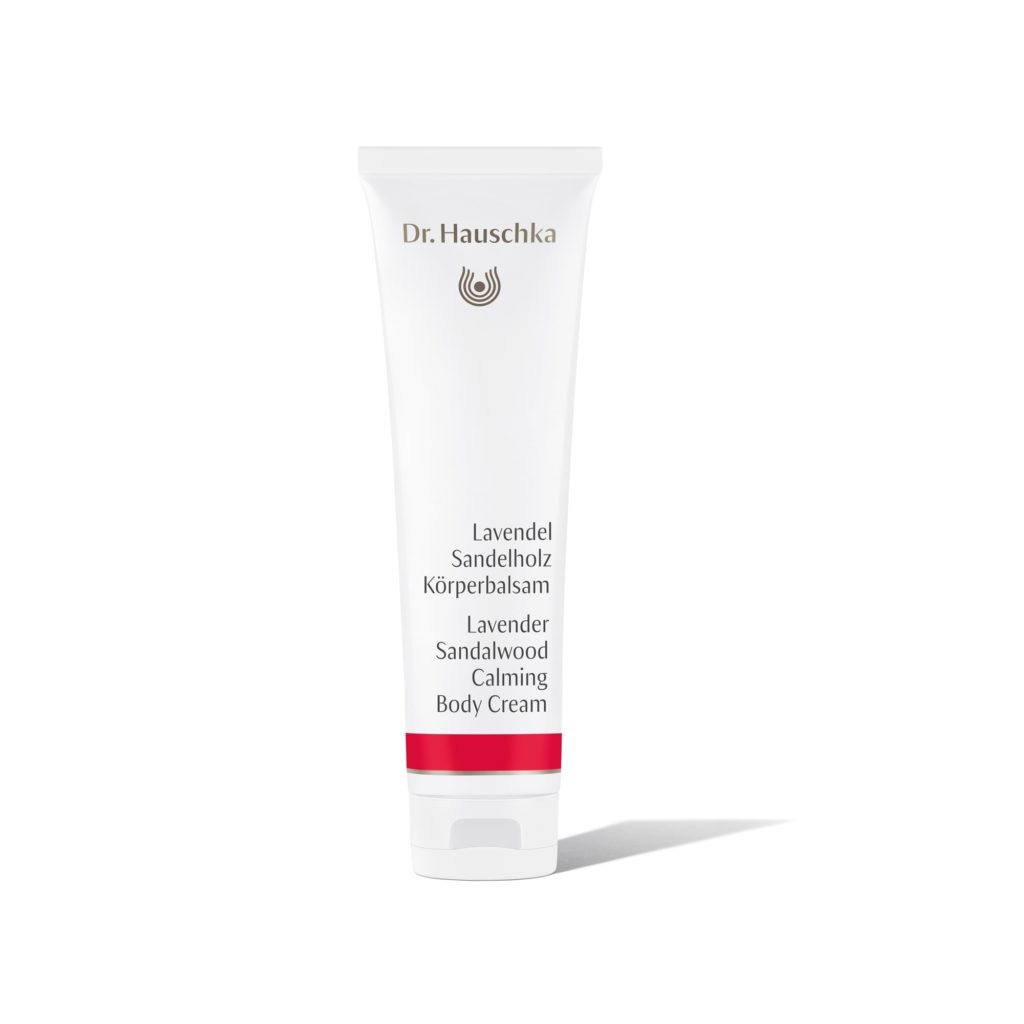 Dr. Hauschka – Lavender Sandalwood Calming Body Cream £25.50
A calming cocoon for the body and mind, this nourishing body lotion envelopes the skin in a blend of oils (macadamia nut, avocado and apricot kernel) as well as lemon balm and wood sorrel to balance and renew while fortifying the skin's protective barrier. Add to that a comforting scent of lavender and sandalwood, and you have an all-round worry-banishing body booster. Smooth onto skin that's craving some calming moisture and take a deep whiff of its soothing scent throughout the day to instantly de-stress.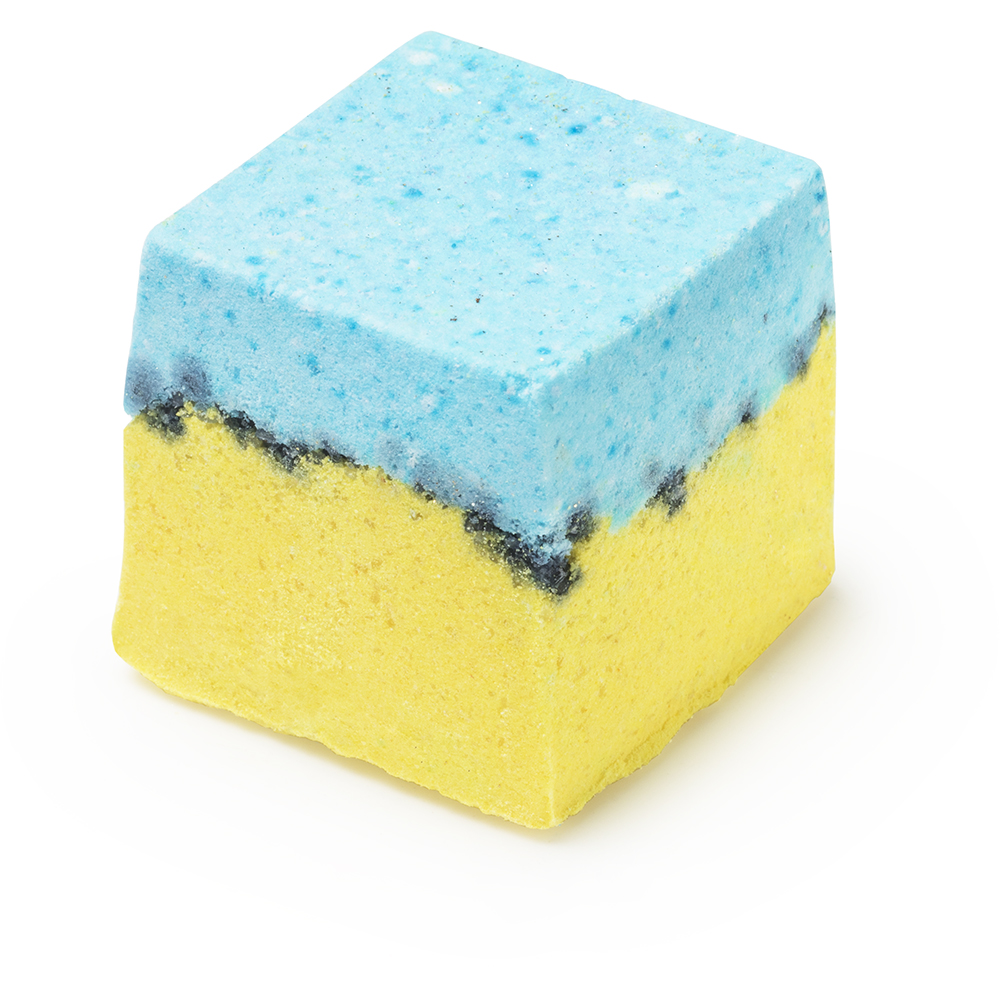 Lush – Blue Gardenia Salt Cube £3.95
But if it's a fun dose of fizz in your tub you're after, it doesn't get much better than a Lush bath bomb. Especially one loaded with soothing, calming ingredients that soften skin and tend to frayed nerves. This bath booster harnesses the balancing and calming effects of lavender oil, the soothing properties of gardenia extract, the uplifting and cleansing elements of Sicilian lemon oil and relaxing Epsom salts to transform your tub into an oasis of peace and calm.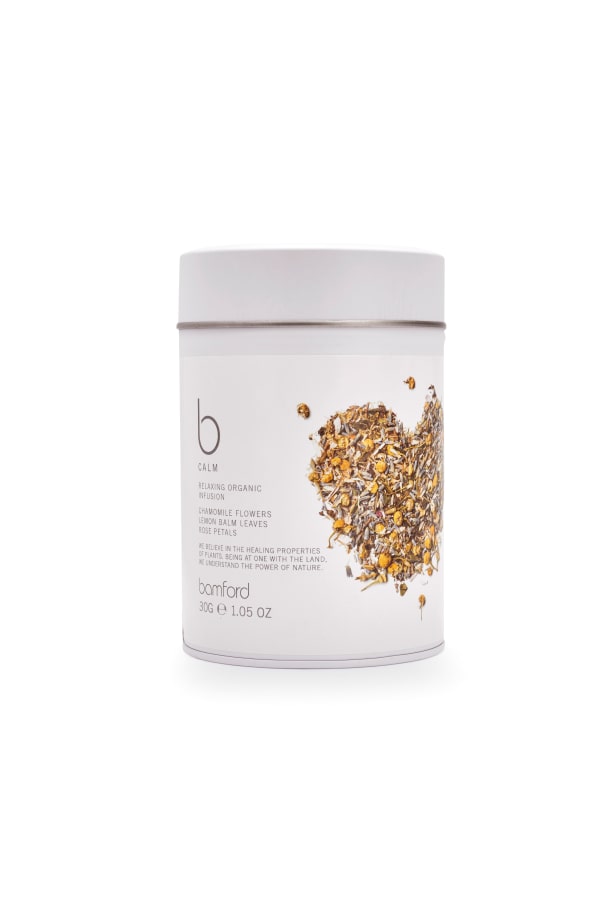 Bamford – B Calm Relaxing Organic Infusion £12
No relaxing beauty routine is complete without a calming cuppa, which is why we're obsessed with Bamford's mind and body-boosting brews. A soothing infusion of Mother Nature's best blues-banishing ingredients, including lavender, chamomile, rose and lemon balm, these teas work wonders at reducing anxiety and stress whilst relaxing nerves, helping your body and mind to switch off at the end of a long day. Pop the kettle on, please.
words by Frankie Rozwadowska