The beauty world can be a daunting place, especially when it comes to finding serums, shampoos or foundations that actually work and don't contain a slew of chemical nasties and irritating ingredients. But don't panic, because we've done the hard work for you – scouring the shelves of our favourite beauty stores and the pages of our top e-tailers to determine the ultimate winners in the world of clean, natural beauty.
Hip & Healthy's editors have been hard at work trialling and testing product after product to find everything from the top makeup must-haves to the best body care products, hottest hair heroes, amazing anti-agers, and more.
So, without further ado, meet 2021's beauty awards winners.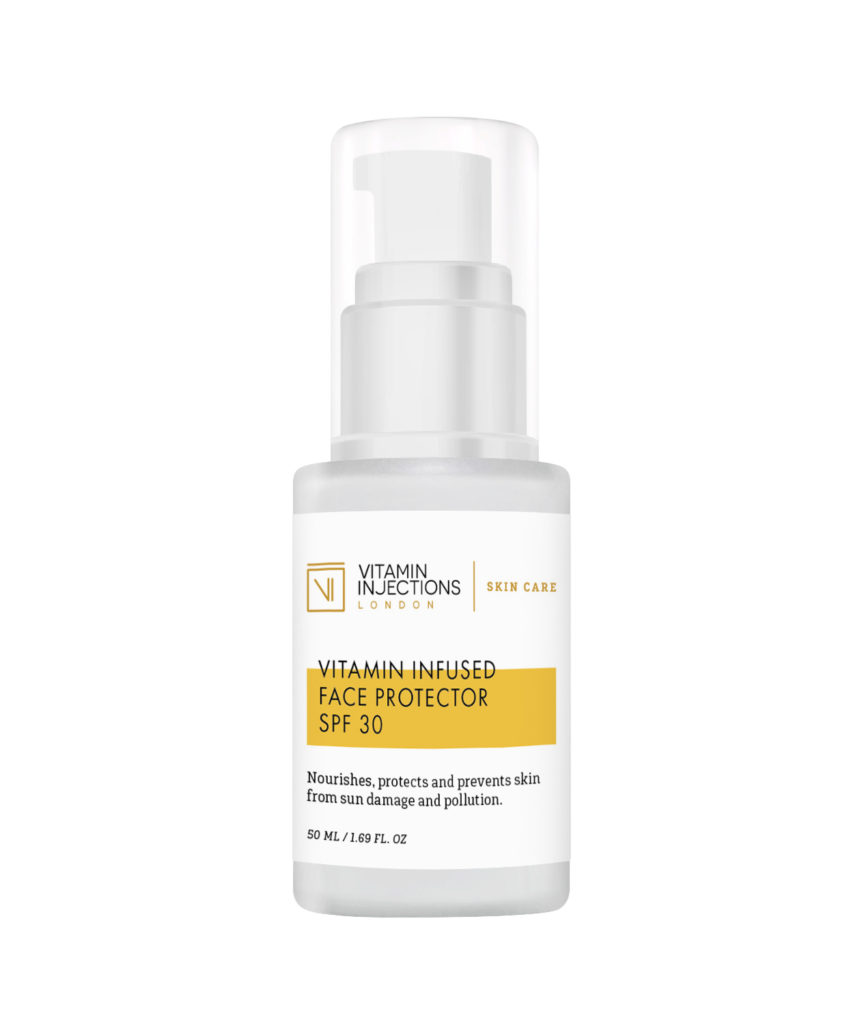 Best Sun Protector – Vitamin Injections London 'Vitamin Infused Face Protector SPF 30'
Born out of the idea that applying vitamins to our skin topically can make a real difference to our complexion in the healthiest way possible, Vitamin Injections London creates products loaded with natural ingredients to produce real, long-lasting results. Their 'sun cream' is an absolute winner. Packaged in a beautiful glass jar, it smells delicious and protects the skin from both sun damage and pollution. It's the consistency, though, that makes it truly amazing, as it achieves a matte finish but is super lightweight, making it easy to wear everyday under makeup or on its own.
Editor's Note: "Even though I'm a massive sun-worshipper, I tend to shy away from using a daily SPF as I've never found one that feels as good as this one. VIL really has changed that for me. Putting it on every morning has been an absolute joy, and I know my skin will thank me later for it!"
Best Retinol – Bea Skin Care '2% Retinol Serum with Vitamins'
When it comes to an anti-ageing ingredient that does it all, you can't get better than retinol. But not all retinoids are created equal. Bea Skin Care is founded by Harley Street-trained skin specialist Bianca Estelle, who really knows what she's talking about when it comes to the ingredients she uses in her products, ensuring they're the highest quality, cruelty-free, 100% natural, and as sustainable as possible. Combining retinol with vitamin E, this serum works to block free-radicals and toxins while increasing cell turnover and reducing pore visibility.
Editor's Note: "I've been looking for a serum to help give my skin a youthful boost and this absolutely did. I was especially impressed with the way it decreased the size of my pores around my nose and on my chin."
Best Night Cream – Murad 'Retinol Youth Renewal Night Cream'
Great for all skin types, the science behind this night cream speaks for itself; 83% noticed firmer more supple skin in just four weeks. It has also been proven to reduce signs of ageing, increase radiance, and boost the overall glow of the skin, all thanks to a potent (yet gentle) blend of retinol, niacinamide, and picolinamide. Can you say Sleeping Beauty?
Editor's Note: "It smells great, and I love the way it comes in a push-down-pump-pot so you don't waste any and you get the same amount every time. After all, consistency is key when it comes to skincare!"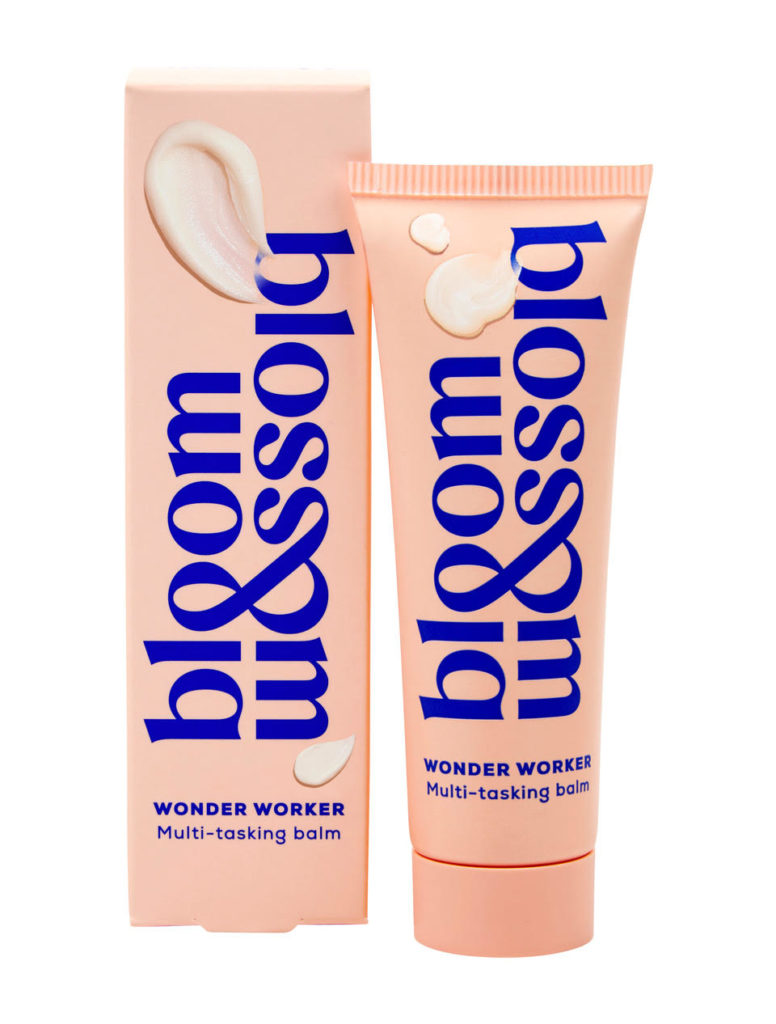 Best Do-It-All – Bloom and Blossom Wonder Worker
Packed with Shea butter, vitamin E, and lanolin oil, this do-it-all balm is a cut above the rest. From using it to soothe extremely dry skin to styling your eyebrows (yes, really), there's not much it can't do. It also contains lavender oil to further promote its calming effect on the skin and to boost healing while imparting a blissful scent.
Editor's Note: "I was super excited to discover this wonder balm! It's become an essential product for my whole family and I honestly won't leave the house without it. I use it to add a protective layer to my little one's cheeks to stop chapping, on my eldest son's eczema (it completely healed it btw!), and even to soothe my sore knuckles from all the excessive hand washing. I literally love it."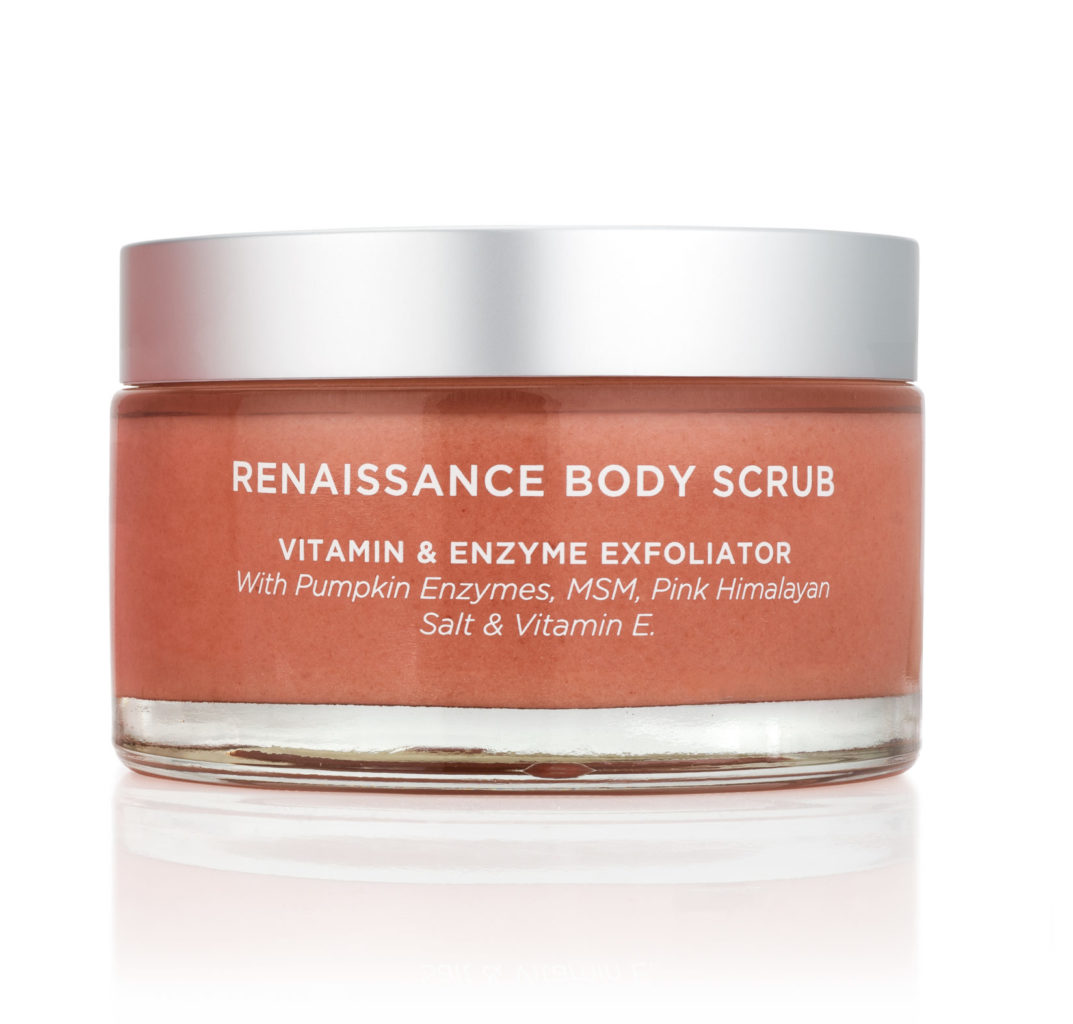 Best Body Scrub – Oskia 'Renaissance Body Scrub'
Forever a Hip & Healthy favourite, Oskia is a British, nutri-cosmeceutical brand that delivers glowing results. Its 'Renaissance Body Scrub' is rich in nutrients such as vitamins, minerals, enzymes, and omegas that work together to boost skin health and leave it feeling silky smooth. Using pink Himalayan salt to buffer and exfoliate, this super natural scrub smells divine and is an absolute treat to add to any shower or bath routine.
Editor's Note: "I apply it to dry skin a few minutes before I jump in the shower and it genuinely makes it feel so much healthier and soooo smooth. We often forget about areas like our elbows, knees, and backs of the arms, and Oskia's scrub has helped me to give those areas a much-needed boost!"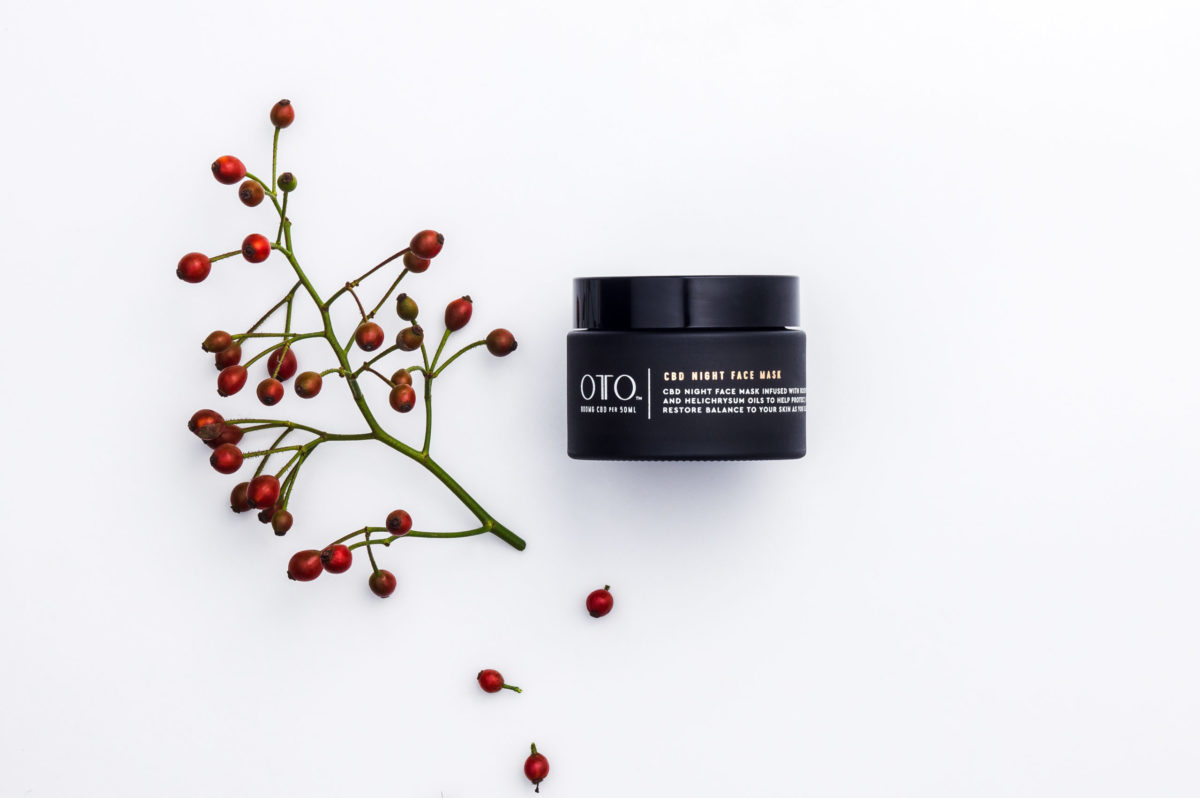 Best Must Have Mask – OTO 'CBD Night Face Mask'
OTO's 'Night CBD Mask' rivals all others in our eyes as you get to soak up all its nourishing benefits overnight – a cocktail of vitamins, baobab oil, and CBD included. Its thick, balmy texture penetrates deeply into the skin to ensure it's healthy and hydrated when you wake up in the morning. A true indulgent bedtime ritual, this mask is utterly dreamy. No pun intended…
Editor's Note: "This has been my saving grace during the winter months. Spending lots of time outside on long, chilly walks, my daily moisturiser just wasn't cutting it, and my skin was drier and flakier than ever. After trying this mask, I noticed instant results. You really do wake up with smooth, hydrated skin after just one use!"
Best Skin Soother – Hayo'u ''Rose Quartz Beauty Restorer'
When it comes to puffy, inflamed skin, there's nothing like a beauty tool to refresh and soothe. This 'Rose Quartz Beauty Restore' does exactly that and will fast become your favourite self-care ritual thanks to the instant visible results it delivers. Top Tip: Put it in the fridge for about 30 mins prior to use to really depuff, and pop on a bit of facial oil to help it glide over the skin with ease!
Editor's Note: "This has got to be my favourite part of my morning routine! Using it is so satisfying as you literally watch your face transform. I always wake up with puffy, inflamed skin, especially around the eye area, and this sculpts the face, soothes, and eliminates any puffiness to leave me feeling awake and ready to start my day!"
Best Blemish Buster – Advanced Nutrition Programme 'Skin Accumax'
Tackling skin issues from within is one of the biggest lessons we've learned, and when it comes to blemish-prone skin, 'Skin Accumax' is the ultimate wonder supplement. Packed with phytonutrients and vitamins A, C and E, it works from the inside out to feed every cell in the body and to promote skin health. The result? A clearer, more clarified complexion – fast.
Editor's Note: "Having struggled with acne for years, I've tried all the creams, treatments, and facials under the sun, and to no avail. I realised I needed to tackle the problem from within, and after just a couple of months of taking this supplement, I've seen a vast improvement. Especially around my mouth, which was always my most problematic area. Along with some lifestyle changes (such as reducing my dairy intake), I've finally got a much clearer complexion!"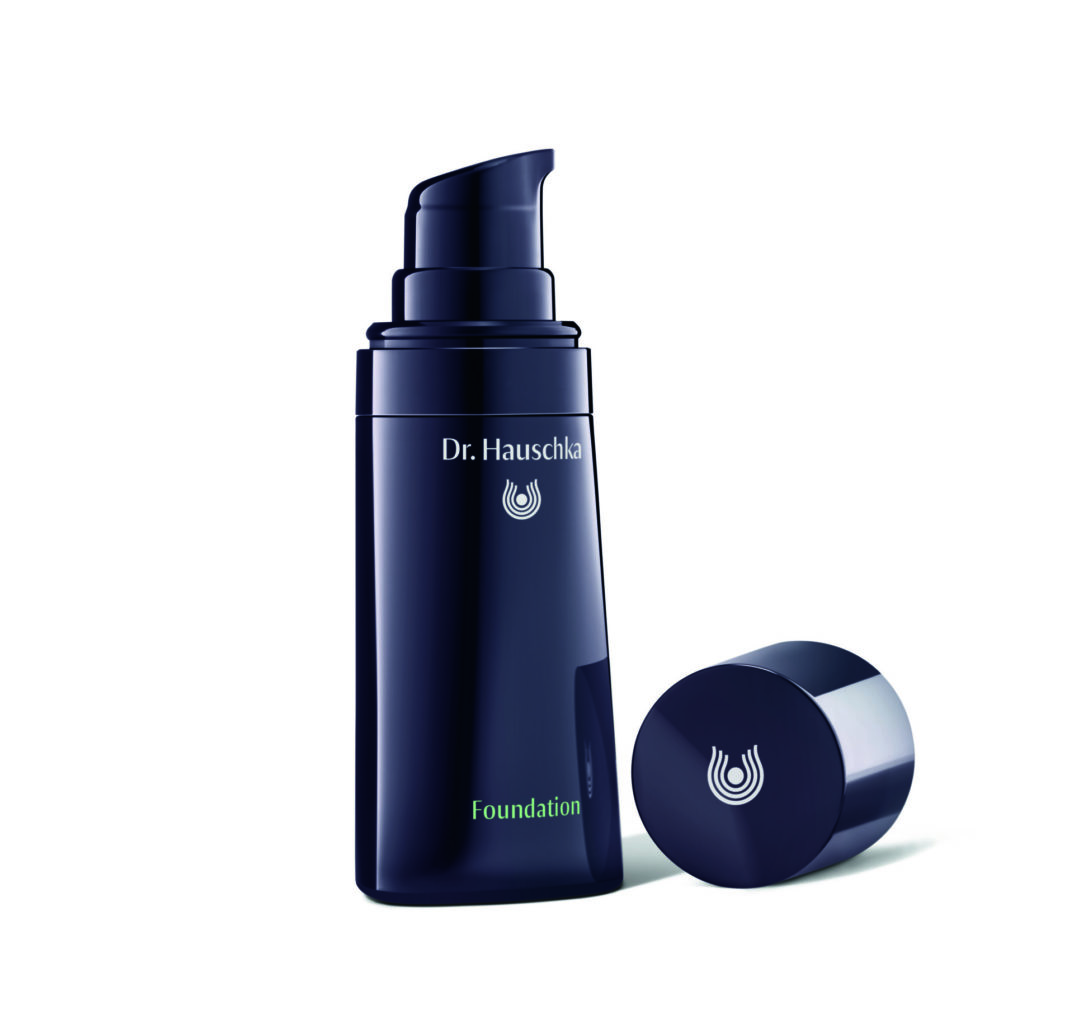 Best Natural Foundation – Dr. Hauschka 'Foundation'
If the 'no-makeup makeup look' is what you're going for, then look no further than Dr. Hauschka's foundation. Its lightweight consistency doesn't clog pores or lead to cakiness, and it works wonders at evening out skin tone while imparting a luminous, glowy finish. We love when a skincare brand branches into makeup as you can trust that the ingredients list is going to be spot on, and Dr. Hauschka's offering doesn't disappoint. Packed with pomegranate, macadamia nut oil, and coconut oil, it works to hydrate and protect the skin while creating a flawless base.
Editor's Note: "I love this foundation for the perfect everyday base. It's buildable and blends out like a dream! Makeup is not my strong point, but I found this incredibly easy to use, with no tell-tale streaky lines under my chin or cakey patches on my face. It's simply my skin, made better!"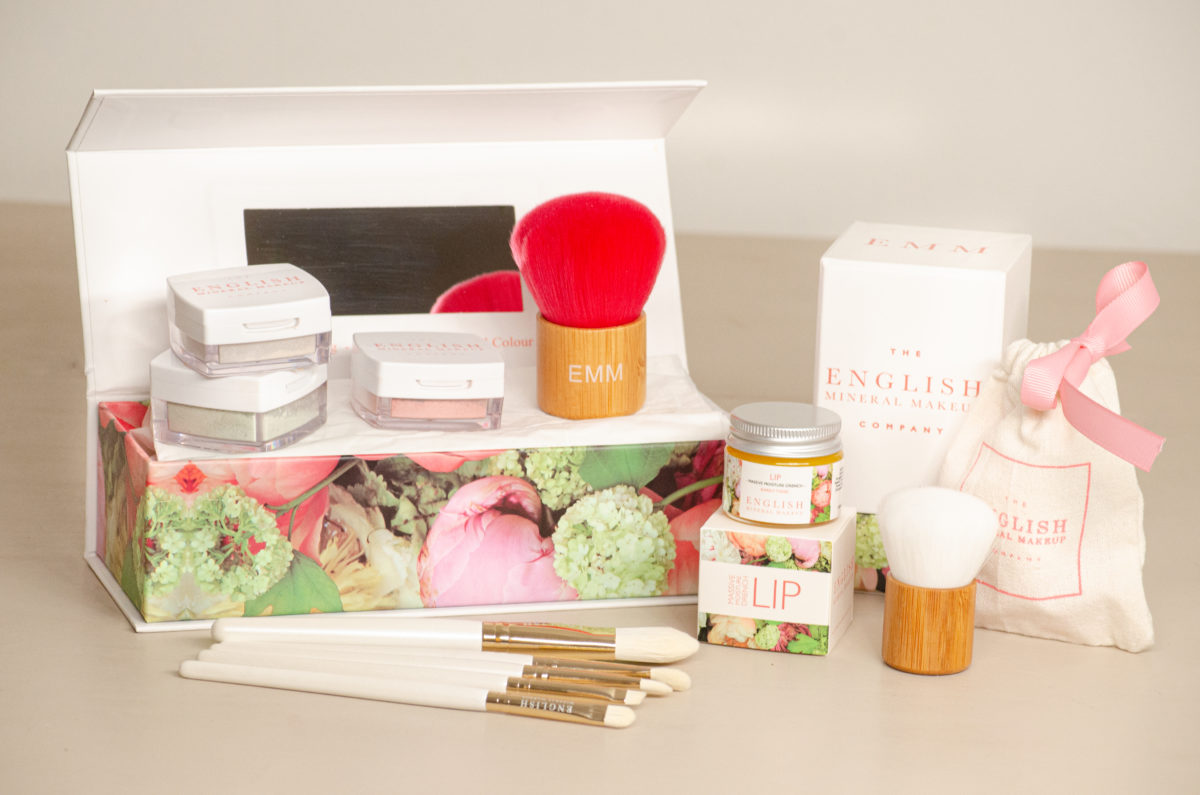 Best Clean Makeup Brand- English Mineral Makeup
Although new on our radar, English Mineral Makeup has fast become a staple in our everyday beauty routine. Using 100% natural mineral ingredients in all their products, and being totally vegan and cruelty-free, these chemical-free makeup must-haves are super buildable and easy to use. So, if you're going for a pared-back look, English Mineral Makeup is for you!
Editor's Note: "Natural makeup can sometimes get a bad rep, but English Mineral Makeup busts any myths that it's 'less effective'. I love how these products make my skin and face look, and the pigments are beautiful and complement a wide range of skin tones."
Best Natural Nail Polish – Mavala 'Velvet Nail Polish'
Nail polishes are often packed full of chemical nasties (formaldehyde on your fingers, anyone?), but brands such as Mavala are opting for formulas free from harsh additivities. Their 'Velvet Nail Polishes' are our go-to mani must-have as they provide a beautiful, glossy finish and they're free from parabens and formaldehydes. Mavala is also big on sustainability, and each polish is packaged in the dinkiest pot designed to minimise solvent evaporation, ensuring you can enjoy it down to the last colourful drop!
Editor's Note: "Painting my nails throughout lockdown has been the perfect way to enjoy some 'me time', especially thanks to Mavala's polishes. There's every colour under the sun to choose from, and they last a full week without chipping. The best way to bring the nail salon straight to your sitting room!"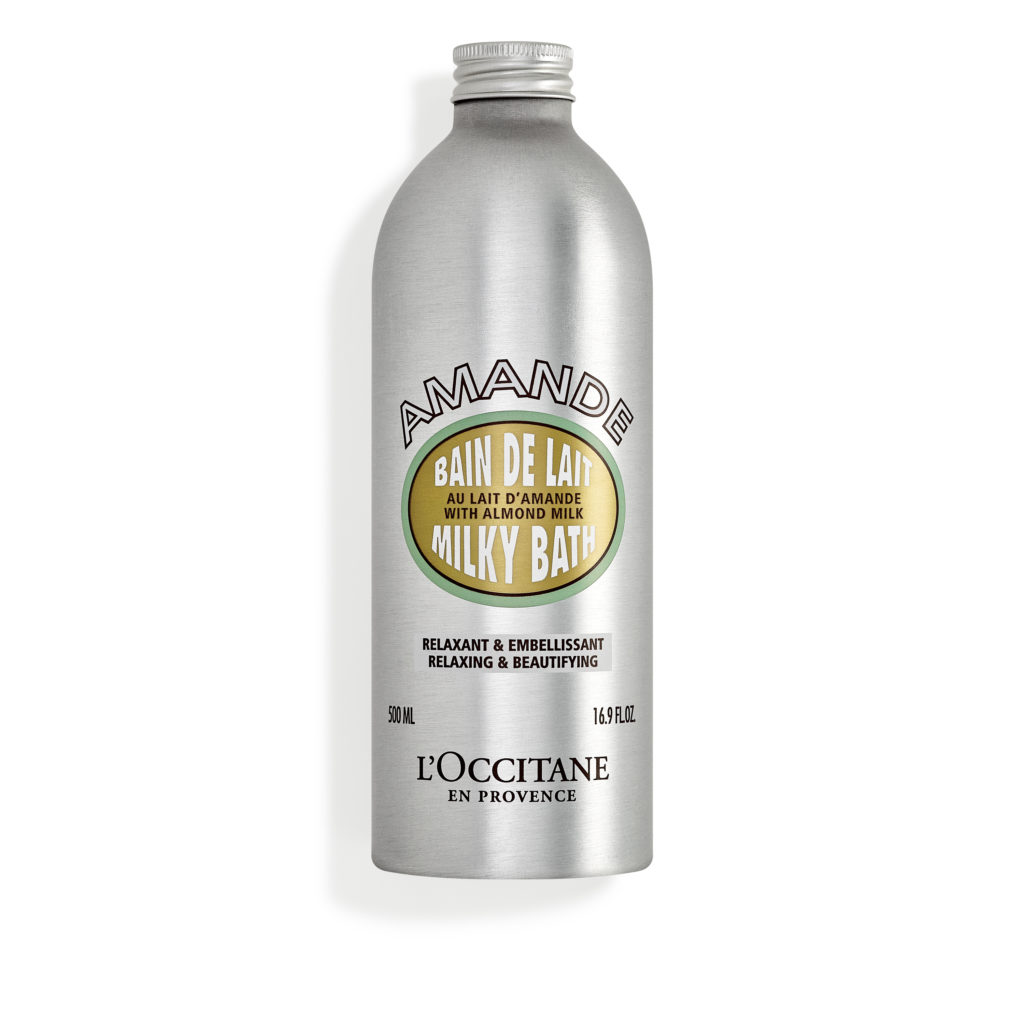 Best Bathing Beauty – L'OCCITANE 'Almond Milky Bath'
Bringing the natural beauty of Provence (we like to think of it as France's answer to the Cotswolds) to your bathroom, L'OCCITANE is passionate about sustainability and utilising nature in all its glory to formulate their divine selection of products. We're awarding Best Bathing Beauty to their 'Almond Milky Bath' for its ability to totally transform your bathing experience. The wonderfully calming almond scent will fill your entire bathroom and the velvety, silky texture will leave your skin baby soft. A real treat for all your senses.
Editor's Note: "For sensitive skin like mine, this was such a delight to use. Every time I ran a bath after a busy day, I always gravitated towards this product, knowing it would totally relax my body and mind. Bathing products often make my skin a bit itchy, but this was so incredibly calming. A new favourite for sure!"
Best Hair Hero – Hairstory 'New Wash Original' 
Hairstory's mission is to transform the way you care for your hair, and we think they've nailed the "2-in-1" approach to hair washing. If you're a bit sceptical of these sorts of formulas, then their 'New Wash' is the perfect product to challenge those preconceptions. If you're over the often arduous task of washing your hair and layering up shampoo after shampoo with conditioner and masks, then this is an essential for achieving beautifully nourished hair in much less time. It gently cleanses locks using a sumptuous blend of essential oils and naturally derived saturated cleansers (instead of detergents, sulfates, parabens, and synthetic fragrances), and it works! Best of all, they offer a great refillable programme, so they tick the sustainable box too. What's not to love?
Editor's Note: "I must admit, the conditioner-like texture put me off at first, and I thought there was no way my hair was going to come out feeling clean. But once you get over the lack of lather, you'll soon realise that this is such a nourishing way to care for your hair, and you'll have the silkiest locks in town! This was also fantastic for my often irritated, dry scalp."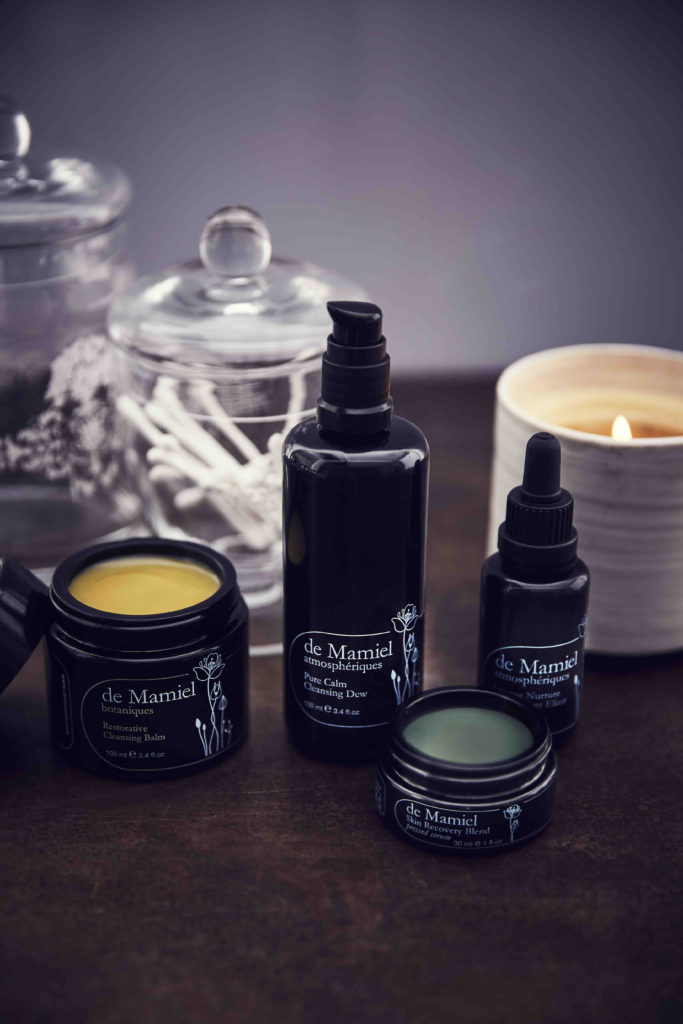 Best Natural Beauty Brand – de Mamiel
With more and more natural beauty brands emerging on the market, it's near impossible to pick just one. But de Mamiel tops our list thanks to their holistic approach that's backed by science. Created by facial guru Annee de Mamiel, each product has been inspired by the specific concerns of her patients and is created by hand – in the British countryside – using meticulous research and clinically backed data. In a nutshell, they're good-for-skin products that actually work. But they don't just stop there, as each beautifying buy also works on an emotional level, bringing the best of ancient Chinese medicine principles to each pot to boost the mood and lift the spirit.
Editor's Note: "I love the scent of the products and how indulgent they feel. Every morning and evening become an amazing self-care ritual. Each product is beautiful and natural, and perfect for someone like me with sensitive skin. It always feels dewy and moisturised after using de Mamiel!"
Best Vitamin C – Oskia 'Super-C Smart-Nutrient Beauty Capsules'
Vitamin C is all the rage right now, and with good reason too. As well as tackling everything from pigmentation and wrinkles to texture and dullness, it's also a potent antioxidant that delivers serious antioxidant benefits. Used topically, it can even help the skin heal itself by boosting collagen production. Need we say more? And when it comes to top vitamin C picks, these super-charged capsules pip the rest to the post. Bursting with a blend of smart actives and nutrients – including stable 2% vitamin C, vitamin E, squalene and lycopene –  each one packs a serious perfecting punch.
Editor's Note: "I love that these capsules provide the perfect amount of vitamin C for each use as it can be a strong ingredient on sensitive skin. Saying that, this one feels really gentle and leaves me gorgeously glowing afterwards."
Best Lip Balm – Kear 'SofiLip Lip Balm'
Meaning 'heart' in Greek, Kear is all about clean, nourishing skincare inspired by Greek elements and ingredients and harnesses the powers of ancient formulas passed down by philosophers and scholars. Each product is brimming with natural ingredients native to Greece's lands and shores, including this lip-loving balm, loaded with a blend of oils (olive, apricot and sea buckthorn included) alongside hydrating beeswax. Just one slick and you'll have a soft, smooth smile in no time.
Editor's Note: "I love the scent and its really simple packaging. And – of course – how it keeps my lips moisturised all day long. The only downside is I have to keep stopping my husband from stealing it!"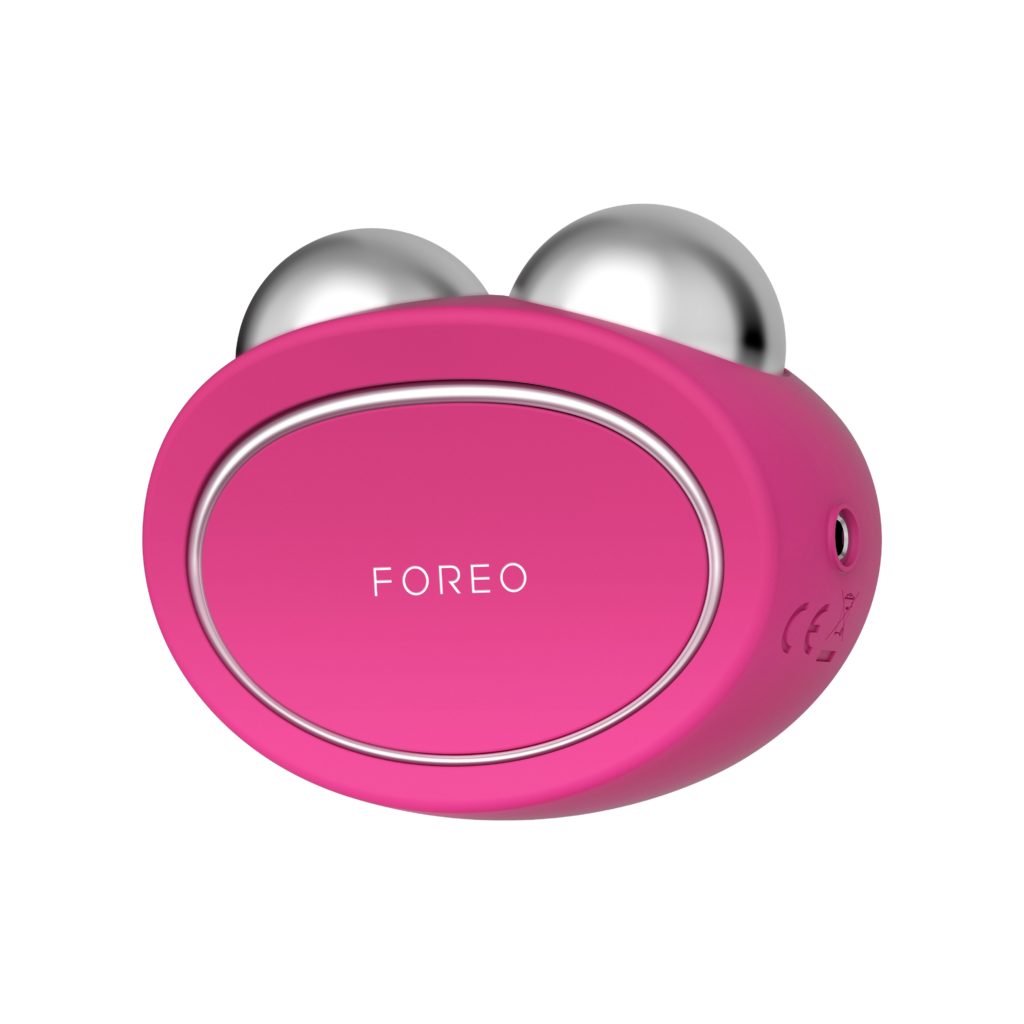 Best Skincare Tool – Foreo 'Bear Facial Toning Device'
Despite its cute name, Foreo's 'Bear' means serious beauty business. Using advanced microcurrent pulsations to exercise over 65 muscles in your face and neck, it's the next best thing to booking your skin in for a boot camp session. With a variety of facial 'workouts' on offer, it's totally customisable for your skin's needs, and it works in just a matter of minutes to tighten, tone, stimulate collagen, repair elastin, and boost your natural glow. Plus, thanks to Foreo's patented 'Anti-Shock System', it's totally safe and super comfortable to use. A top tool if ever we saw one.
Editor's Note: "I instantly felt my skin tighten and look more toned after using this, and the wrinkles around my mouth and forehead were visibly reduced. Another great thing about the 'Bear' is how easy and quick it is to use, making it perfect to incorporate into your daily routine for super-speedy results."
Best Hand Cream – Dr. Hauschka 'Hydrating Hand Cream'
If we ever needed to show our mitts some TLC, it's now. All that non-stop washing and sanitising wreaks havoc on our hands, which is why we're loading up on Dr. Hauschka's 'Hydrating Hand Cream'. A nourishing blend of beeswax, wheat germ oil, blackthorn, and Anthyllis, it deeply hydrates and softens sans greasy residue. An essential hand hero, you'll find one in our handbags, on our bedside tables, in our desk drawers…
Editor's Note: "I love this hand cream! The smell is amazing and it's not greasy at all. A complete lifesaver especially now we are constantly washing our hands and using hand sanitiser."
Best Pollution Protector – Lisa Franklin 'Pollution Defence Cream'
Just because you can't see pollution particles doesn't mean they're not causing serious damage to your skin. Lurking all around us are toxic elements that create free radicals – those nasty things responsible for damaging healthy cells, accelerating ageing, and even leading to things like pigmentation. Oh, and those glowing screens of your phone and laptop? Yup, those cause some serious skin stress too. But don't panic, because this protecting powerhouse from Lisa Franklin negates the harmful effects of pollution thanks to a potent blend of superfoods and vitamins – maca root, mushroom, Kakadu plum, and even diamonds included – to prevent oxidation, promote regeneration, and neutralise free-radical damage. Because not all superheroes wear capes…
Editor's Note: "Lockdown = more time glued to our screens, be it binge-watching The Crown or endlessly scrolling through travel accounts when the #wanderlust cravings kick in. This cream has been an absolute godsend, especially as a Londoner who's super conscious of the pollution levels. Ultra-lightweight and non-greasy, it not only protects but offers a serious hydrating hit too. Obsessed is an understatement."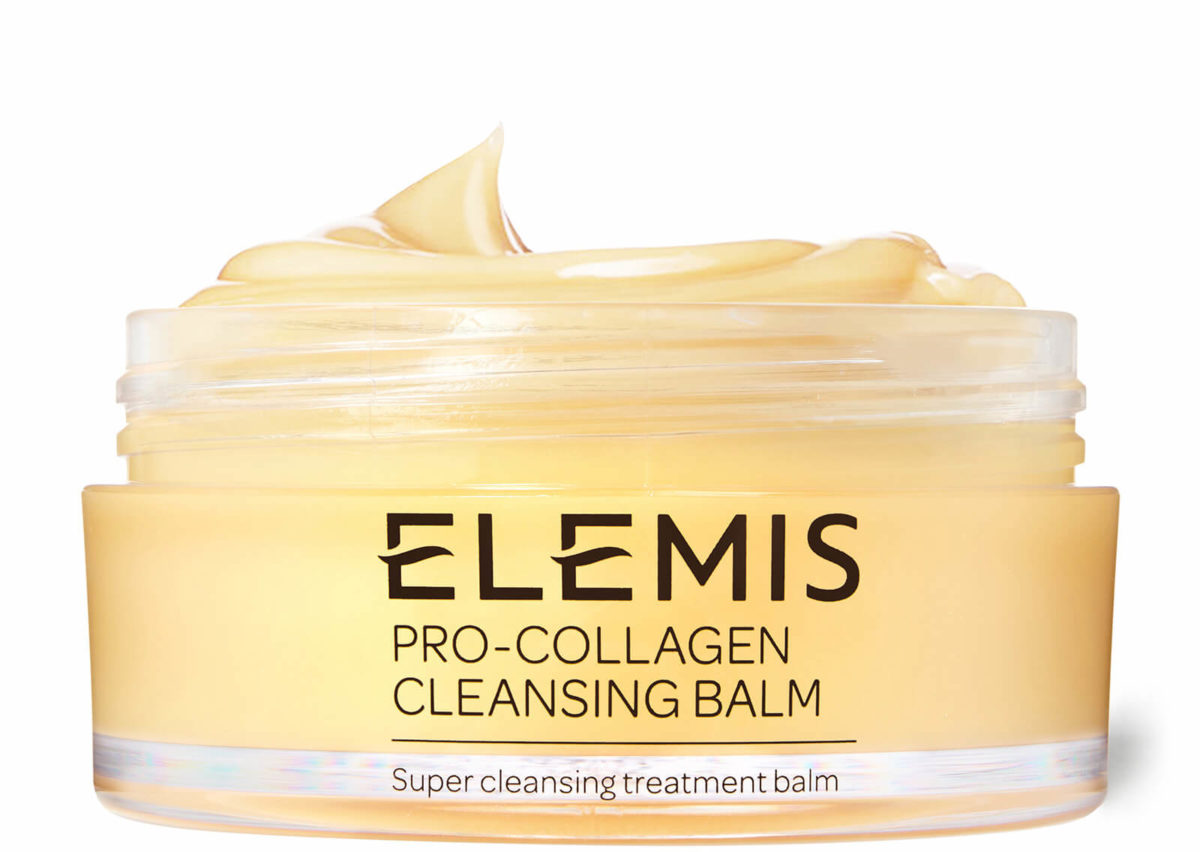 Best Cleanser – Elemis 'Pro-Collagen Cleansing Balm'
When it comes to washing away the day without stressing out your skin, you can't beat a balm. Not only do their oil-rich formulas melt off impurities such as makeup, grease, and pollutants, but they do so without stripping the skin of its own hydrating oils. This means it won't cause dryness or make oily skins oilier. Win-win. Countess facialists, celebrities, and beauty editors (ours included) swear by the collagen-boosting blend of Elemis's best-selling 'Pro-Collagen Cleansing Balm', which boasts a mix of nine essential oils and rose and mimosa waxes to nourish the skin as it gently cleanses and deeply hydrates.
Editor's Note: "There's a reason this balm scoops up award after award, and that's because – to quote Tina Turner – it's simply the best. I love how it melts into skin to dissolve dirt and impurities, and its spa-like scent is seriously addictive."
Best Facial Oil – Willowberry 'Nutrient Boost Face Oil'
If you want a gorgeous glow and softer, more supple skin, then you need to invest in a face oil, stat. Acting as a protective barrier that prevents moisture loss, oils are amazing as a final skincare step to help lock in all those beautifying serums, lotions and potions you apply beforehand. Plus, they are amazing at giving you an instant dewy glow, and they work on all skin types. Our top pick is Willowberry's oil offering, which is loaded with vitamins, antioxidants, and essential fatty acids to load skin with nourishment. Plus, it's super light and fast-absorbing, so it won't leave you feeling, well, oily!
Editor's Note: "I'm a face oil fiend, and when I tried Willowberry's 'Nutrient Boost', it was love at first use. Thanks to natural essential oils of coriander seed and geranium it smells sublime, and it glides onto skin like silk without that greasy feeling. I'd use it on my entire body if I could!"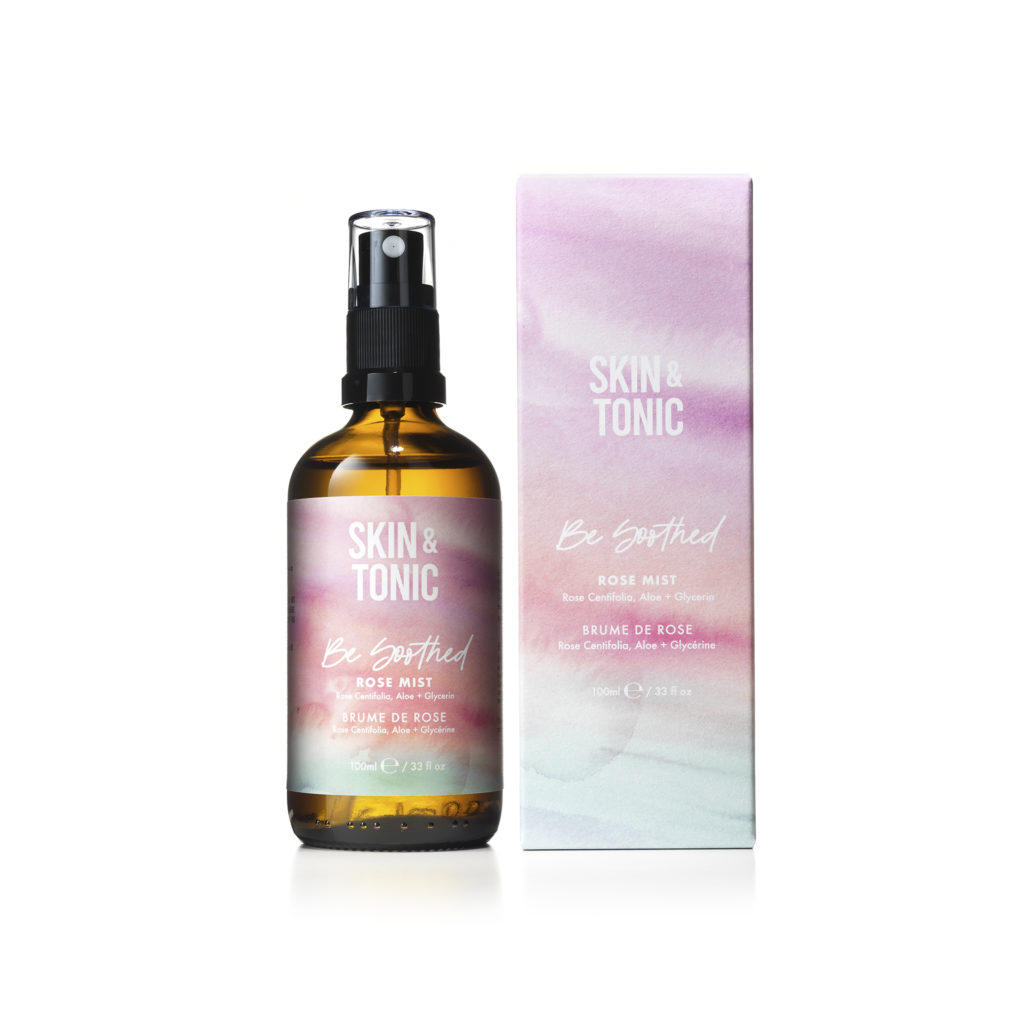 Best Face Spritz – Skin & Tonic 'Be Soothed Rose Mist'
Face mists offer a quick fix to treat any skin concern, but they also refresh instantly and deliver a quick hit of goodness when your skin needs it most. What we love about this spritz is that it keeps things simple. Made with just five ingredients (organic rose water, aloe vera, glycerin, radish root, and water), it calms, soothes, and hydrates, and is amazing as a mood-boosting room mist. Top tip: Keep in the fridge during hotter months or as a post-workout skin refreshment.
Editor's Note: "Nothing beats that fresh, floral rosy scent, which is just one of the reasons why this has become my must-have mist. The perfect on-the-go pick-me-up, it leaves my skin feeling refreshed and hydrated, and it's amazing for calming and soothing redness."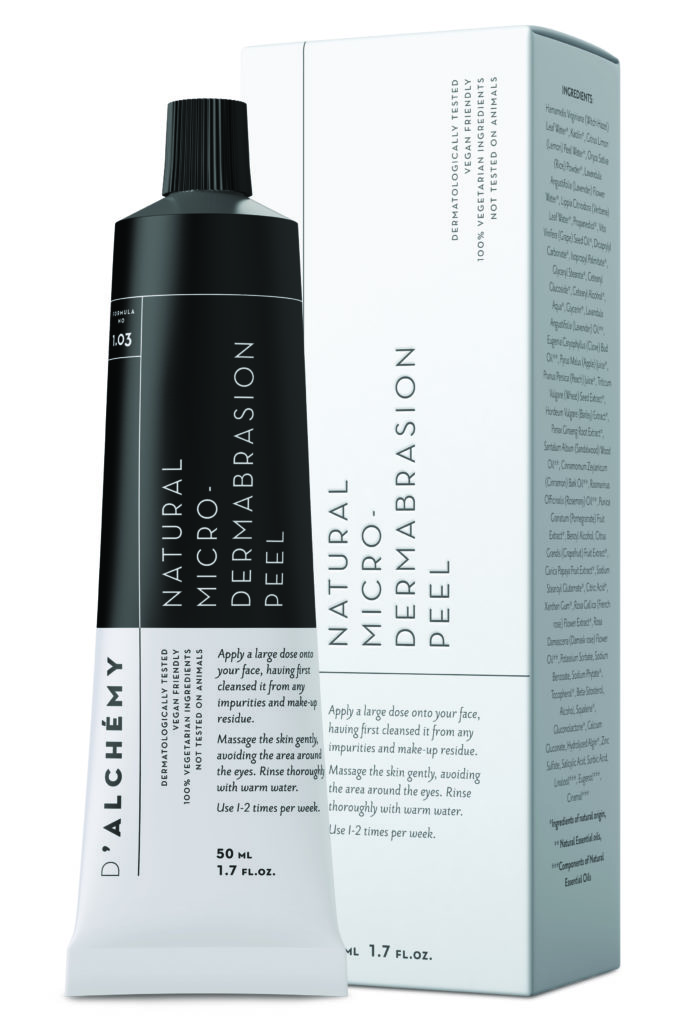 Best Exfoliator – D'Alchemy 'Natural Micro-Dermabrasion Peel'
Although we often look to the East for the latest in beauty, Polish brands such as D'Alchemy are putting Eastern European beauty on the map. Their ethos is simple – use the most effective organic and natural ingredients and scientific advances to create products that really work, all while excluding 11 harmful nasties, including sulfates, synthetic preservatives and artificial aromas. This powerful peel is packed with white clay, rice powder, plant extracts, and essential oils to unclog pores, remove dull, dead skin, and provide regenerative, antiseptic, and anti-inflammatory properties. Pure peel perfection.
Editor's Note: "I'm not a fan of physical exfoliators and find they can be quite abrasive, so when I discovered D'Alchemy's pore-perfecting peel, I was hooked. After just one use my skin was oh-so-smooth, clear, and radiant with no irritation. Forget the fancy facials, this is all you need!"
Best Serum – Irene Forte 'Hibiscus Serum'
Just one look at Irene Forte and her flawless face and you'll be saying "I'll have what she's having" and rushing to stock up on her amazing skincare products. The perfect blend between luxury and natural, Forte dubs it "The Mediterranean diet for your skin" and brings the best of farm to face beauty to each product with ingredients grown on the family's organic farm in Sicily. Inside this super serum you'll find organic olive oil, green tea, hibiscus, rose water, witch hazel alongside hyaluronic acid, peptides, and ceramides to fight ageing and sagginess while protecting hydrating.
Editor's Note: "Although this serum doesn't come cheap, it's worth every penny. It instantly lifts and tones thanks to its tightening action, and it works wonders on dry, dehydrated skin."
Best Eye Cream – REN 'Brightening Dark Circle Eye Cream'
One of our biggest beauty bugbears? Dark circles. Late nights, stressful days, genetics, and even sun damage can lead to dreaded under-eye darkness we just can't seem to get rid of. Until now, that is. REN's peeper perfector is made with 95% natural ingredients and promises to reduce those dark circles in just seven days. Yes, you read that right – one week is all it takes to work its brightening magic. How? With a blend of bioactives known for their illuminating, hydrating, and plumping powers. Needless to say, this has become Hip & Healthy's new eye essential.
Editor's Note: "What do you get when you add a newborn baby to someone who already struggles with sleep? Big dark circles, that's what. I was amazed at how quickly this worked to reduce dark shadows, and for the first time in months it actually looked like I'd had more than three hours sleep!"
Best Anti-Ager – Mauli 'Vayu Age-Defying Concentrate'
It was after husband and wife duo Anita and Bittu Kaushal made a special trip back to their motherland, India, that they created their ayurvedic-inspired skincare brand Mauli. And boy are we glad they did. We love that they're inspired by their roots and by Indian herbs and holistic practices and that each decadent product blurs the line between beauty and wellness. For the ultimate way to turn back time naturally, this age-defying oil is just the ticket. Using all-natural actives and some seriously exotic ingredients (myrrh, Indian sandalwood, cardamom, and ylang-ylang included), it works to gently soften fine lines and wrinkles while deeply hydrating and plumping skin from within.
Editor's Note: "Finally – an anti-ageing product that actually does what it says on the tin. Yes, it really does smooth away lines and wrinkles, and it left my skin plump and glowing from day one. I love the ritual that comes with using it too. Simply place a few drops in your palms, inhale its soothing, earthy scent, and let our worries (and wrinkles) melt away."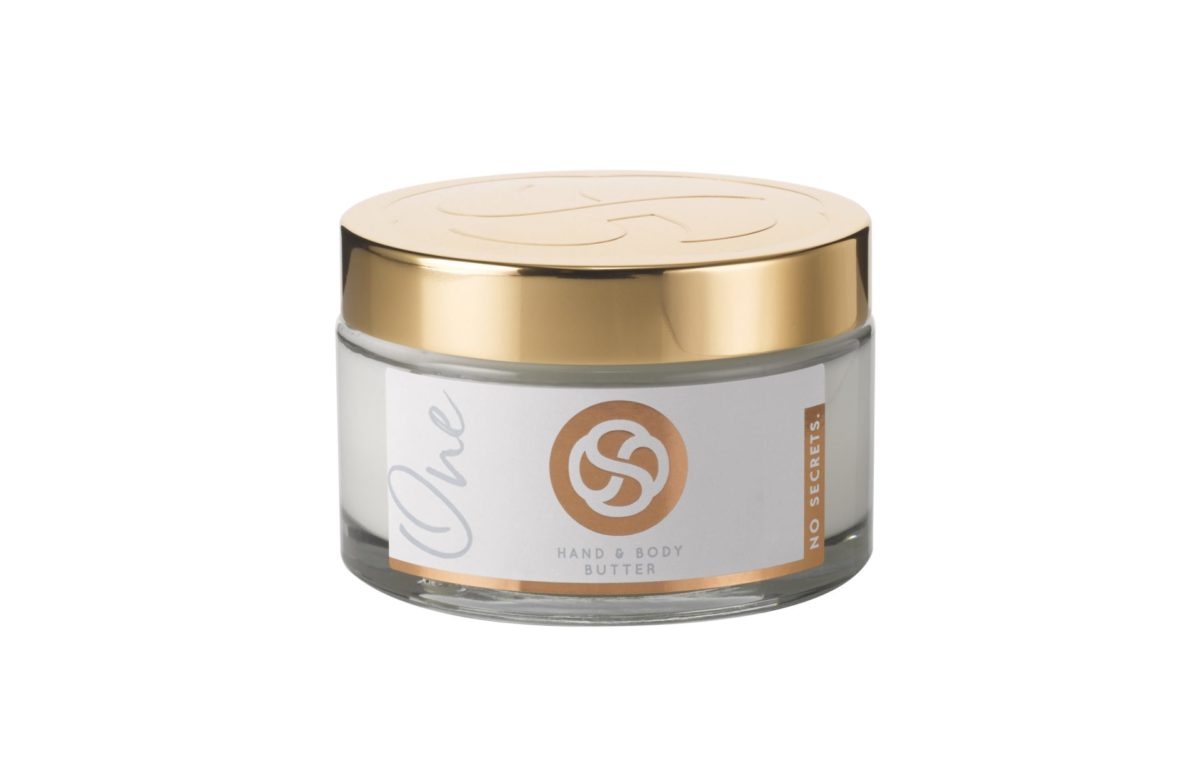 Best Body Cream – No Secrets 'One Hand and Body Butter'
When it comes to the ultimate beauty indulgence, you can't get much better than a decadent body cream. Especially when it comes to Hip & Healthy's winner, the No Secrets 'One Hand and Body Butter'. It crams in so many all-natural hydrating ingredients that we can't possibly list them all, but rest assured there's not one nasty or harsh chemical in sight. Instead, it's a rich blend of plant oils and butters that sink seamlessly into the skin to nourish and hydrate from top to toe. Because who said plant-based beauty can't be luxurious?
Editor's Notes: "I tend to go for body products with a floral or citrus fragrance, so I wasn't expecting to love this cream as much as I do. Its subtle scent is almost herbaceous (perfect as we (finally) move into Spring) and I love how it melts into skin to leave me feeling like I'm wrapped in silk."
Best Scalp Saviour – Innersense 'True Enlightenment Scalp Scrub'
Scalp scrubs have become the hair product du jour thanks to their ability to slough away all that product build-up (dry shampoo, we're looking at you), dead skin, and excess oil while stimulating blood flow and promoting hair growth. Our best scalp saviour has to be Innersense's super scrub, not only because it is packed with amazing natural ingredients (Hawaiian sea salt, red volcanic clay, green tea, and peppermint oil included) but because it gently cleanses and purifies the scalp while helping to heal and strengthen both the skin and hair. TLC might not want no scrubs, but when it comes to this one, we definitely do.
Editor's Note: "As someone with superfine, coloured hair and sensitive skin, this has been an absolute game-changer. Its invigorating scent and tingly sensation wake me up in my morning shower, my scalp is soothed, and even my flat hair feels fuller!"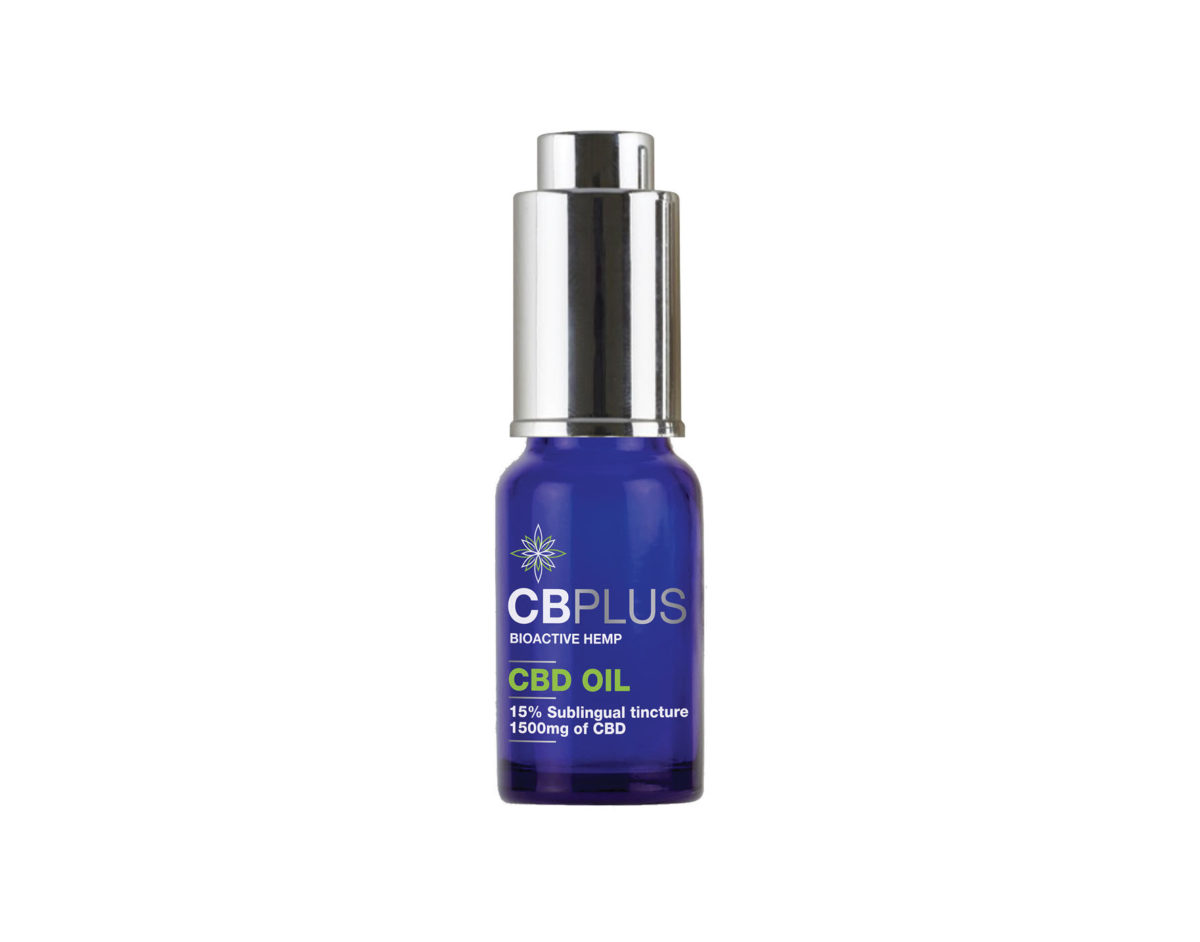 Best For Beauty Sleep – CBPlus 'CBD Oil 15%'
Our love of all things CBD is nothing new. It has its very own Hip & Healthy Awards after all. So when a new CBD brand comes along that has us instantly hooked, you know it's a worthy winner. British brand CBPlus makes all its products right here in Blighty and uses the highest quality bioactive hemp to benefit both body and mind. And if it's a good night's sleep you're after, their 'CBD Oil' is guaranteed to send you to the land of nod faster than you can say "hit the hay". Formulated with medical-grade CBD isolate and vitamin E, it helps calm the mind and relieve anxiety while promoting deep relaxation. Perfect for when counting sheep just won't cut it.
Editor's Note: "I'm that person who gets into bed exhausted, ready for a long old sleep, and my mind decides to have a full-on party. For hours. Since introducing this to my nighttime routine, I don't remember the last time I slept so well."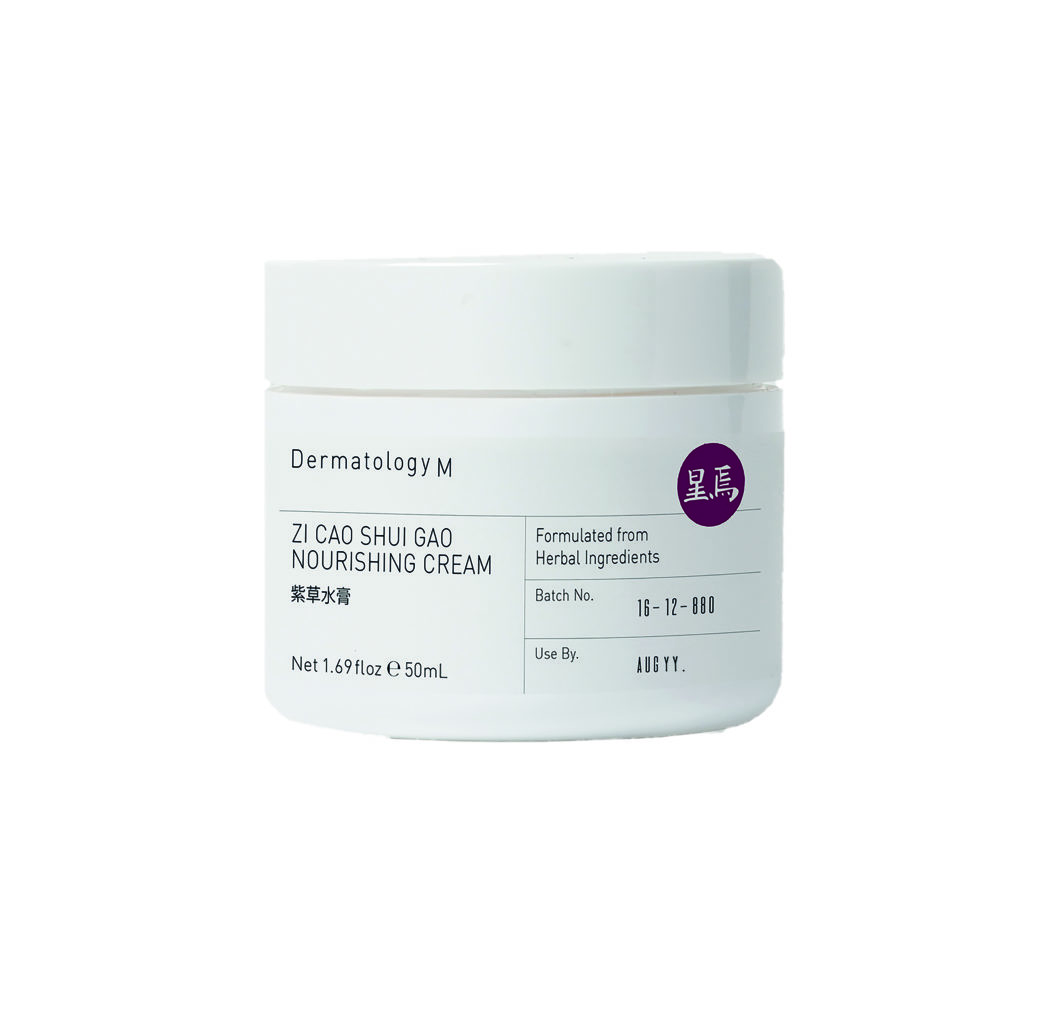 Best For Mother & Baby – Dermatology M 'Zi Cao Shui Gao Nourishing Cream'
What do you get when you combine Ancient Chinese principles, a doctor who specialises in eczema, and effective natural actives? Skincare products practically made for mums and babies, of course. Made with a calming blend of 92% natural botanicals and Chinese herbs, aloe vera, chamomile, evening primrose, and safflower oils included, this pretty pink cream packs a serious hydrating punch and helps ease dryness and discomfort, reduce inflammation, and strengthen and protect even the most sensitive of skins. A must-have for all mums and little ones.
Editor's Note: "As a first time mum with a newborn, I don't have the time to commit to a multi-step routine that helps me look half alive and that soothes my and my little one's skin. So all I can say is THANK YOU Dermatology M for making my life so much easier. If I'm having a day where I'm lucky if I get to brush my teeth, I know that just using this cream will totally transform my face. Plus, it works wonders on my little one's dry, sore patches. I'd be lost without it."
Best Newcomer – Potion Paris
If you thought natural fragrances couldn't be luxurious and oh-so-chic, then think again, because new kid on the block Potion Paris proves that perfume can be natural and sexy at the same time. There's everything from the fabulously floral 'Jasmine and Patchouli Deception' to the exotic 'Precious Oud and Oriental Seduction' and everything in between, and each scent is made using ethically sourced, sustainable ingredients and is totally toxin-free. Even better is that their 'Return, Refill, Repeat' programme makes it easy to stay sustainable. Simply pick your scent, pop the refillable bottle into your opulent vial, return it once it's empty, and get it freshly refilled and sent straight to your door. Clever.
Editor's Note: "My dream job? (Apart from working for Hip & Healthy, of course…) To be a perfumer. I love discovering new, niche brands and smelling my way around department stores, so when Potion Paris's perfumes landed on my doorstep, I couldn't quite contain myself. Needless to say, they didn't disappoint. I love how luxurious they look, how there's a scent for any occasion or mood, and how I'm giving something back, too. Because with each purchase, one tree is planted thanks to their partnership with 'One Tree Planted'."