With a bit of luck, most of us will all have a holiday, be it big or small, this summer to get our toes wiggling with excitement and every one knows that, when it comes to the beach, it's essential to have a fully stocked, straw, pom-pom bag (because they are all the rage right now!) to make sure we feel and look our best! Like always, we have got you covered! Every possible essential you will need we have found the very best of, from refreshing face mists to the best sun protector!
De Mamiel Exhale Daily Hydrating Nectar SPF30
This delicate, luxurious tinted cream is perfect for long days spent on the beach or by the pool where you want a bit of coverage but not a full face of makeup. This silky cream, containing SPF 30, creates an ethereal shield protecting your skin from any pollutants, whilst giving you an antioxidant kick with glowing natural essences. Filled with skin-loving ingredients and suitable for ask skin types, The Zinc Oxide and Titanium Dioxide mineral formula will work to protect your skin from free radicals and toxic compounds. This nifty miracle worker also doubles up as our in-flight handbag essential!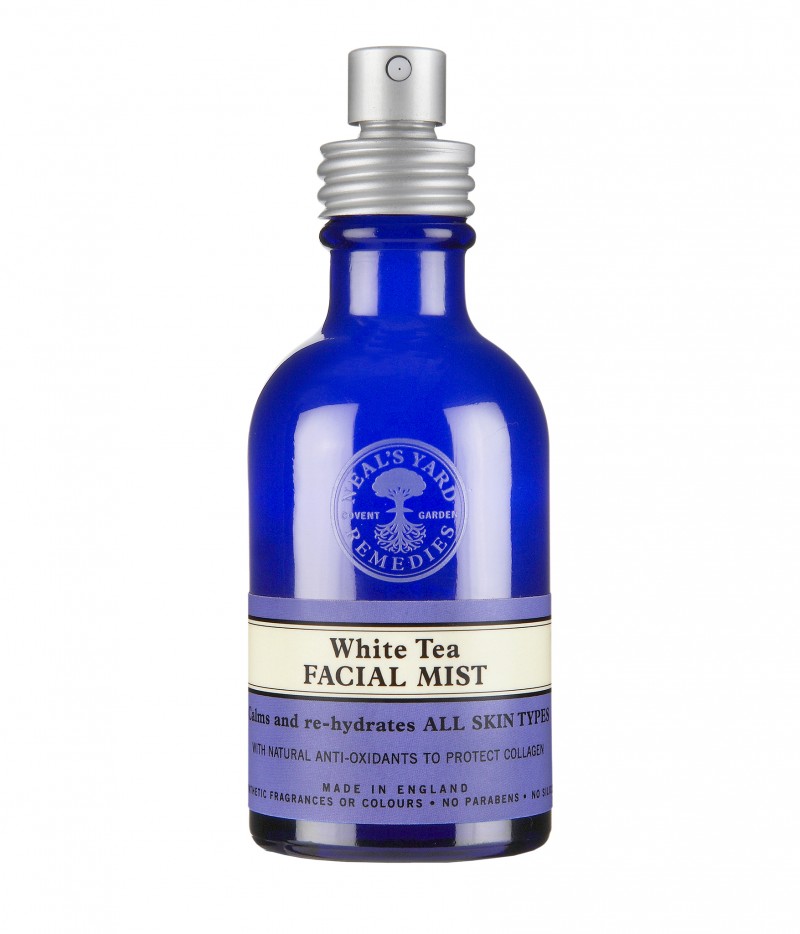 Neal's Yard White Tea Facial Mist
This Gentle face mist is sure to become your best friend when the heat gets too much. No one likes to feel hot and bothered on holiday so a couple of spritz of this fragrant and cooling spray is certain to leave your skin feeling completely refreshed. Infused with antioxidant white tea and calming aloe vera, this product is great for calming redness and irritation.
Liberty for Havianas
This exciting new collaboration is hot off the press! Popular flip-flop brand, Havianas, has teamed up with one of our favourite department stores, Liberty London, to give us some of the prettiest flip flops of all time! With their ultra-comfortable, cushioned soles these babies will go the extra mile and add a touch of Brazilian glamour to any summer look!
Aveda Sun Care Hair and Body Cleanser
You've gotta love 2-in-1 products when travelling abraod. They save time and valuable luggage space! This Aveda Sun Care Hair and Body Cleanser is fragranced with beautiful organic neroli and ylang ylang essence, and anyone with highlights can breath a sigh of relief as this product is colour-safe. Designed to work away chlorine, salt and residue from lounge-y beach days, this is a must have for us this summer!
Happy Plugs Headphones
Forget packing your mundane and plain headphones, life's too short to be boring! With Happy Plugs' chic and stylish headphones, these show stopping accessories combine superb quality with style and, let's face it, there is nothing better than lounging on the beach and letting your cares drift away with your favourite summer tunes! We'll also place a bet that you'll get loads of compliments too!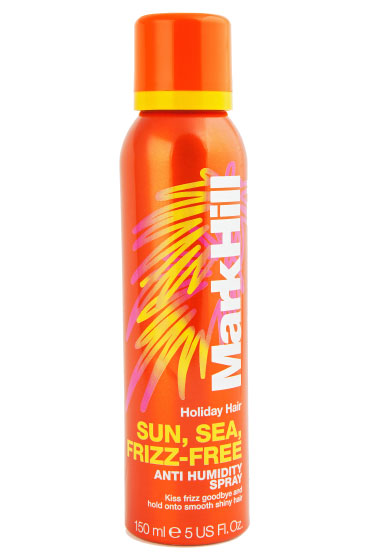 Mark Hill Sun, Sea, Frizz-Free Anti-Humidity Spray
So, unfortunately not all of us are blessed with sleek, straight and frizz free hair! Some of us got the short straw! However, there is a way we can defy the frizz, once and for all! Mark Hill's amazing Sun, Sea, Frizz-Free Spray is full of humidity-fighting ingredients which will keep your locks smooth and tame, even in the height of the heat.
S'Well Bottle
Hydration is Key. Fact. There is nothing more important than staying hydrated when you're in the sweltering sun. So kit out your entire family with our gorgeous S'Well Bottles! Guaranteed to keep your drinks cold for up to 24 hours (even sitting in the sun) they make the perfect beach bag essential to ensure you're never far away from a fresh sip of water. But these S'well's aren't just for water! Hey, if you want to buy a spare to keep your martini chilled, well, why not? You're on holiday aren't you?!
words by Olivia Fantoni