With ski season in full swing, we wanted to share 6 amazing reasons active, adventurous people should make Austria their ultimate winter destination!
Skiing
Skiing is the ultimate winter sport. Not only does it strengthen your leg muscles and core, boost cardiovascular health and even improve balance and coordination but it is the ultimate in delivering endorphins. Skiing not only boosts overall happiness and well-being, but it is beneficial to an individual's physical and mental health, regardless of the frequency or duration of the activity. Around 70% of Austria's winter visitors will find themselves at the top of one of their glorious mountains donning a pair of skis, and it is fair to say that Austria is renowned for its fresh powdered slopes that offer something for everyone whether you are a beginner or a seasoned skier. When it comes to skiing Austria really does deliver in droves – why not book on a Ski Course with a professional so that you can really strengthen your technique? Or if you are new to skiing it really is one of the best ways to learn the ropes and stay safe on the slopes. For perfect pistes that pack a punch when it comes to stunning vistas and breathtaking mountain scenery, you can't really go wrong in Austria. Kitzbühel in Tirol also boasts a picture-perfect medieval town, a great place to have your post morning ski lunch. If it's fresh powder you're after, Vorarlberg, Austria's westernmost province, has one of the best snow records in the Alps.
For more information on where to ski in Austria click here.
Dog Sledding
Why not fulfil your own childhood dreams and go dog sledging in Brandnertal. Set in the south of Vorarlberg, this snow-filled part of Austria is a natural wonder from the ice age and boasts incredible hiking trails but it is the dog sledging with huskies that offers a once in a lifetime experience for the whole family led by a man known as Husky Toni. Be sure to wrap up really warm with hats, scarfs and gloves as the wind chill from the ride can feel even colder. But you won't likely notice that once you are aboard the sledge and being whisked around the 1.2km course filled with incredible views and wonder.

For more information on Dog Sledding click here.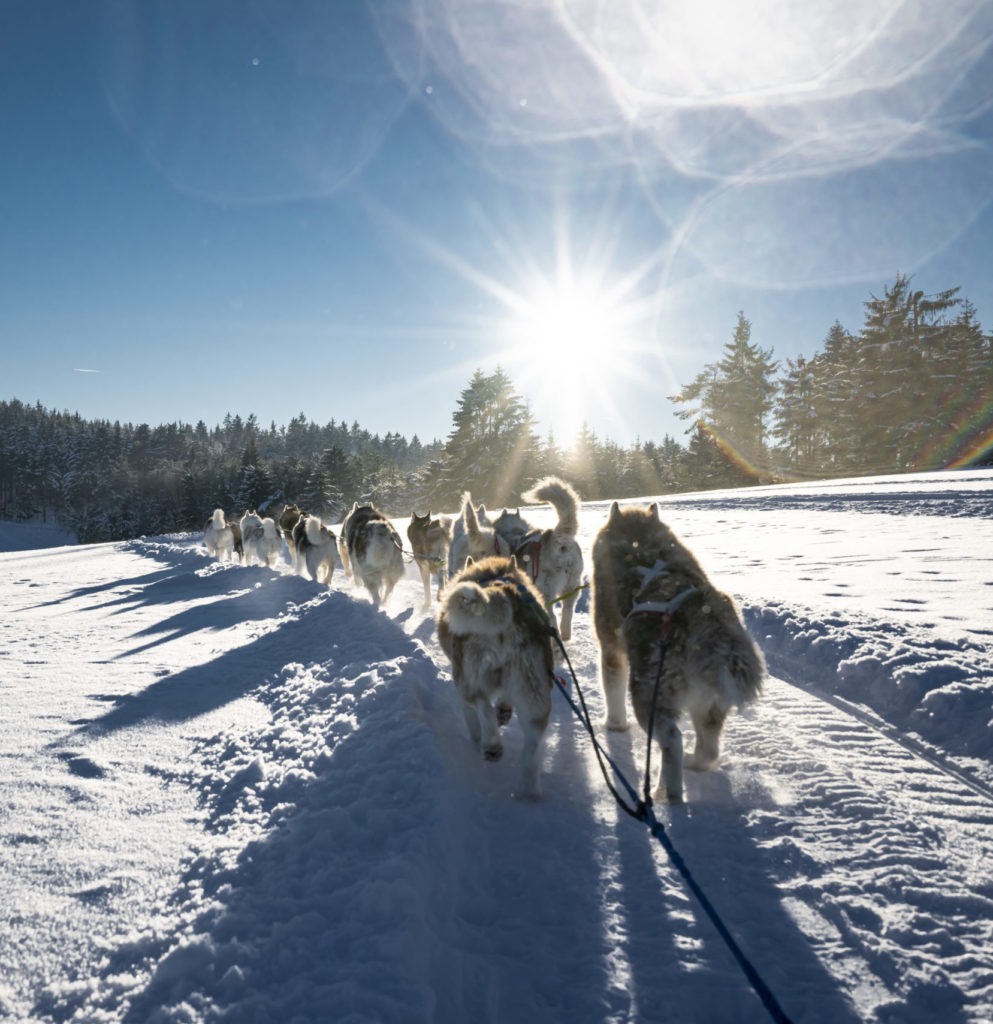 Cross-Country Skiing
Cross-country skiing boasts numerous health and fitness benefits, from increasing endurance, boosting strength to burning energy but what many people don't tell you is how it is the ultimate stress buster too! What better way to blow off some steam than in the beautiful snow-covered forests of Carinthia, home to a multitude of cross-country ski routes that are cleverly distributed between valley and mountain locations throughout the province, offering beginners and advanced practitioners ideal conditions for every level. Or why not head to Salzburger Sportwelt where the cross-country trails fall into different ability levels, with 22 easy routes, 23 intermediate and 6 difficult. Upper Austria is also home to some amazing cross-country spots as well as ski slopes, making it a great place for the whole family as adults can explore the area on cross-country skis whilst kids are happy and safe in ski school on the slopes.

For more information on Cross-Country Skiing click here.
Winter Kayaking + Canoeing
If your idea of fun is messing about on the river then winter Kayaking or Canoeing in Austria will no doubt bring you a lot of joy. The benefits of taking part in this water activity in the winter are endless; not only are all the beautiful views turned up a notch with the soft sprinkling of snow and ice that have the mountains beyond sparkling in the distance but also you will practically have the whole lake or river to yourself as it tends to be much quieter with no swimmers about in the icy waters. If you are a beginner then you'll have an experienced teacher on hand to help guide you through the motions and more seasoned kayakers will love the change of scenery to what they are used to, not to mention the sense of adventure that awaits. Health benefits of this water sport include stronger arms and core and improved cardiac health amongst others but the mental wellbeing it brings is on another level – the peace and quiet, the perspective one can gain from being surrounded by the awe-inspiring mountains beyond and the cold will not only improve circulation but also boost the happy hormones, endorphins that will have you wanting more as soon as you've returned.

For more information on winter kayaking in Austria click here.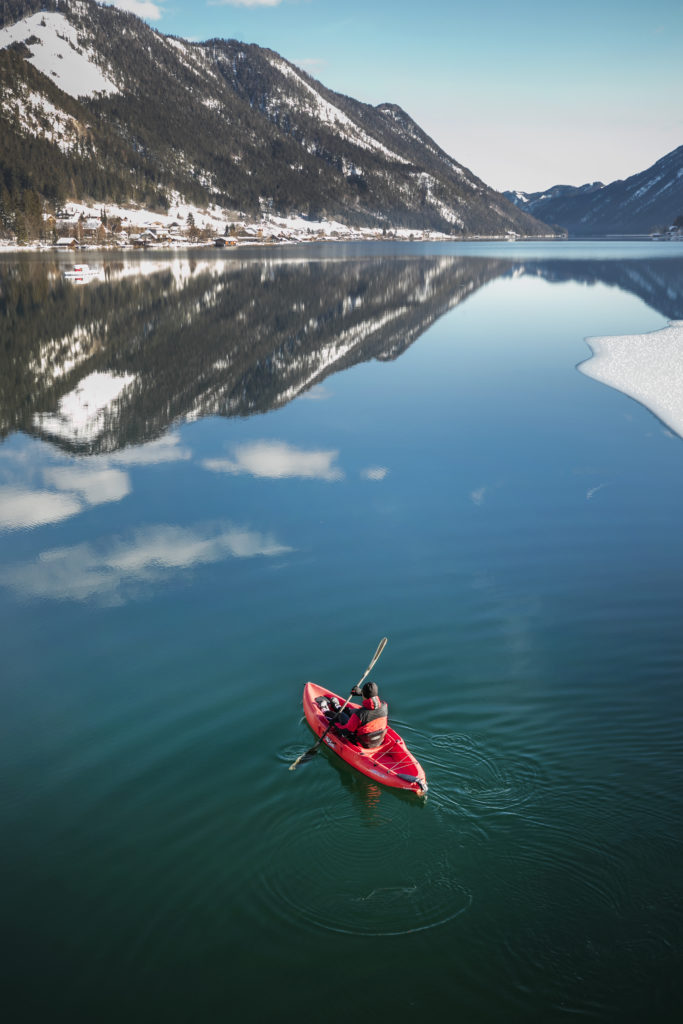 Ice Skating
The ultimate winter pursuit, ice skating is fun for all the family. Head to Vienna for a magical experience surrounded by architectural treats. Perfectly groomed to allow for an optimum ice-skating experience, the rinks are great places for beginners too. And when you are in need of a break head to the central refreshments bar that will be sure to have your tipple of choice!

For more information on ice-skating click here.
Winter Hiking
One of the most beneficial things you can do for your body, hiking is a great activity in both summer and winter – it's just that winter makes it all the more fun and challenging. A fantastic way to enjoy the inspiring scenery and immerse yourself in nature, the winter hiking routes in Austria have been brilliantly thought out with many of them offering cosy mountain huts along the way to keep you refreshed and energy levels sustained. You can choose from quiet forest trails or idyllic lake and mountain routes, family routes or more challenging trails that will have even experienced endurance runners discovering something new at every turn.

To find the perfect trail for you click here.
Main image: Weigel