Keeping up with the beauty world is no easy feat, but thanks to our Best Beauty Buys roundup, you can keep your finger on the pulse of what's hot in the world of skincare, makeup, body care and beyond. For August's Best Beauty Buys, expect uplifting mood boosters, the best body buffers in the business, and the ultimate products to protect you all summer long, as tried and tested by our resident beauty expert, Frankie.
Augustinus Bader The Cream Cleansing Gel – £50
From the man behind the cult moisturiser that had the likes of Victoria Beckham, Margot Robbie and Alexa Chung hooked comes, quite possibly, the best cleanser we've ever tried. Backed by 30 years of cutting-edge research and packed with a soothing blend of botanicals (including rose flower water, aloe leaf juice and cucumber extract) it combines a complex of natural amino acids, synthesised molecules naturally found in the skin, and topnotch vitamins (a.k.a. the brand's hero 'TFC8' miracle ingredient) to gently cleanse skin while reducing signs of ageing and redness whilst toning, refining, and protecting against environmental aggressors. All that with an addictive gel to milk texture to boot. Can you say clever cleanser?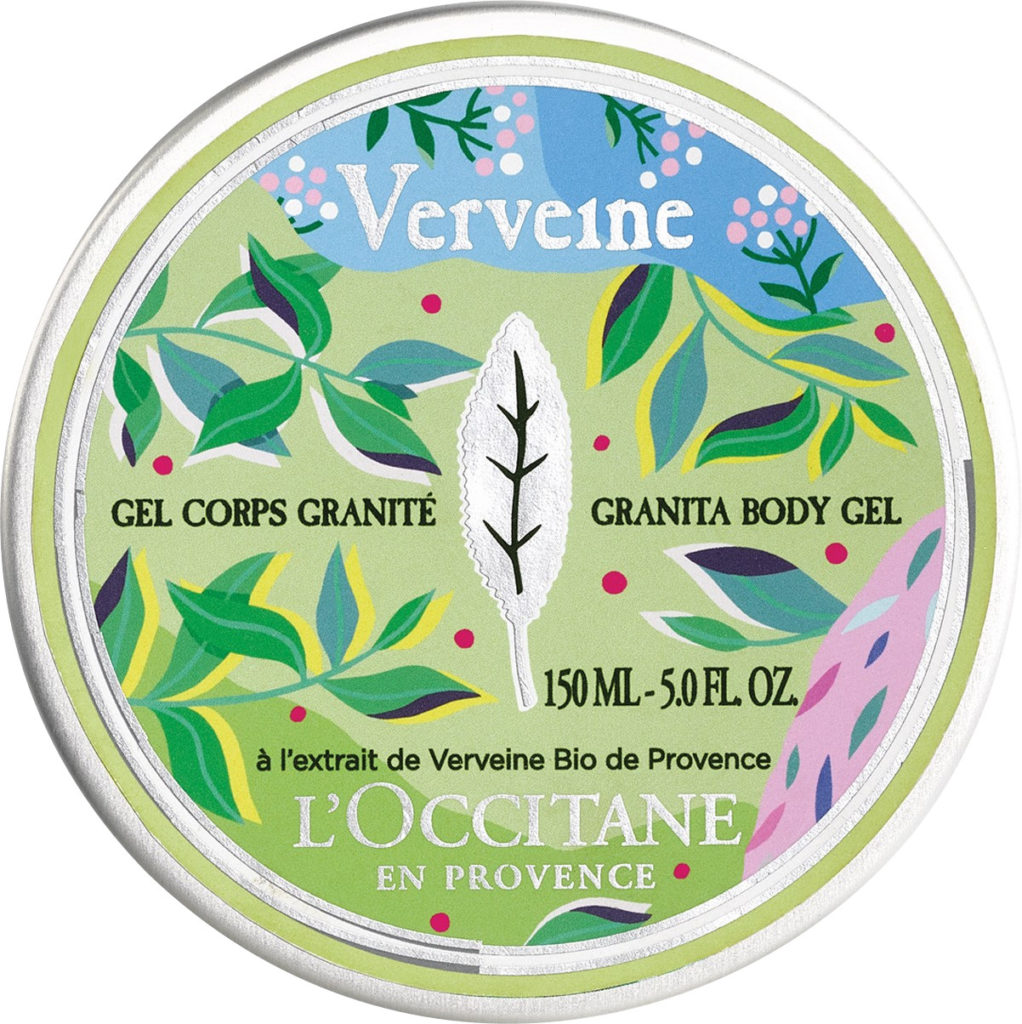 L'Occitane Verbena Granita Body Gel – £26
Just when we thought we couldn't love L'Occitane's iconic Verbena body range any more, it went and released a limited-edition line in partnership with illustrator Ayumi Takahashi. Not only does each body booster boast the most sublime citrus scent, but it comes complete with beautiful artwork bound to brighten up any bathroom cupboard. We're particularly obsessed with the 'Granita Body Gel', which melts sumptuously into the skin to deeply moisturise while imparting a refreshing hit of cool. Just the ticket during these hot summer months. The only problem? It's a limited edition, so move – fast.
Top tip: Keep in the fridge overnight for the ultimate fresh-fix.
Ila Anxiety Recovery Package – £215
Whether you're after the ultimate pampering gift or to treat yourself from top to toe, look no further than Ila's new curated care bundles. With a package to help ease anxiety, one to boost immunity, one all about self-nurture, and another to protect, there's something for whatever you, your mind, and your body might need. And – depending on which you opt for – they're packed full of nourishing body products, beautiful face fixers, and even some sublime home scents, too. After the start of 2020 we've all had, the 'Anxiety Recovery Package' has to be our top pick. Full of uplifting jasmine, balancing rose geranium, and grounding sandalwood, it contains a body scrub, bath salts, body oil, body balm, and a calming jasmine candle to help get you through whatever life throws your way. 
Dr. Hauschka Translucent Bronzing Tint – £19
Get your glow on while loading skin with moisturising medicinal plant extracts with Dr. Hauschka's new bronzing tint. A bronze-boosting blend of olive oil, botanicals, and tinted mineral pigments, its light, creamy formula glides effortlessly onto skin to impart a natural-looking glow that doesn't mask skin but instead enhances and intensifies its individual tone. Mix into your moisturiser or foundation for an added touch of radiance, or wear wherever your skin needs a subtle sun-kissed touch.
Omorovicza Deep Cleansing Mask – £72
If you're still not quite ready to brave the spa for a face-fixing facial, then you need to invest in Omorovicza's 'Deep Cleansing Mask'. Bringing the (many) beautifying benefits of Hungarian thermal waters straight to your skincare routine, it's the ultimate way to get deep down into the skin and give it a good old cleanse while loading it with vital nutrients key to obtaining that coveted youthful glow. A powerful combination of Hungarian moor mud and white clay, it draws out impurities and toxins to leave skin looking clearer, more even, and brighter. It can even be used as a targeted spot treatment for when pesky pimples are getting you down. Plus, it's 100 per cent vegan and works in as little as 15 minutes. Magic.
Bharti Vyas Ultimate Sea Salt Scrub – £25
No summer beauty routine is complete without a body scrub. Not only does regular exfoliating rid you of dry, dead cells, but it can also help reduce the appearance of cellulite, firm, and prep skin perfectly for a tan. Win-win. Our body buffer of choice? Bharti Vyas' 'Ultimate Sea Salt Scrub'. An ayurvedic innovator and believer of "beauty on the outside begins on the inside", her vegan formulas contain key ingredients to nourish the skin from within. This super scrub harnesses the sloughing powers of dead sea salts to stimulate circulation, while sweet orange oil helps eliminate toxins and reduce dryness, and sunflower seeds deeply moisturise. Plus, there's lemongrass to prevent premature ageing and help reduce body breakouts, making it one of the best body buffers in the business.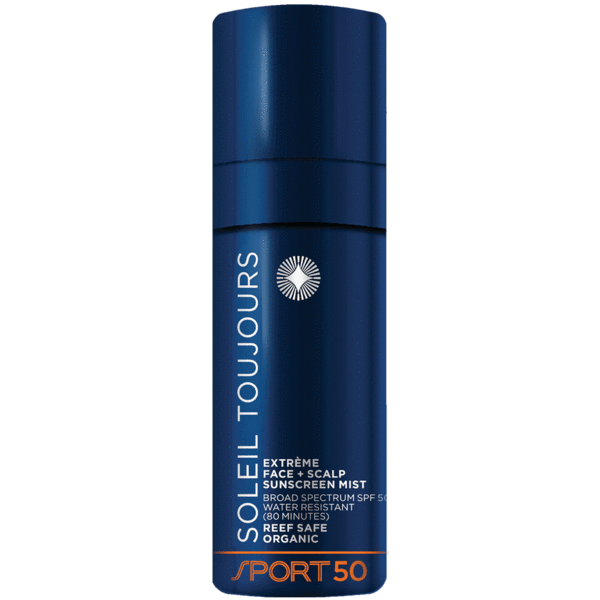 Soleil Toujours Organic Extrème Face and Scalp Sunscreen Mist SPF 50 Sport – £34
Speaking of summer beauty essentials, a powerful SPF should always be top of your list. This summer we're swearing by Soleil Toujours' organic offering, which shuns nasty chemical filters and harsh ingredients in favour of an antioxidant-rich formula high in algae and vitamins that hydrates and nourishes the skin whilst keeping it safe in the sun. Just as importantly, it's coral reef safe too, so you can rest assured that while you swim and soak up that vitamin D, you won't be harming sea life. This mist boasts sport-strength powers to protect your body and scalp for 80 minutes in water, making it a true beach bag essential.
Made for Life Organics Botanical Hand Sanitiser – £6.75
If your usual hand sanitisers are leaving you seriously uninspired (and your hands seriously dry), then switch to this hand hero from Made For Life Organics. Not only does it smell amazing (something we'd never thought we'd say about a sanitiser) thanks to a blend of lemongrass and lavender, but it also kills 99.9% of bacteria with a refreshing all-natural formulation, sans sticky residue. That's why you'll find one in our handbags, by our desks, and in our glove compartments, at all times.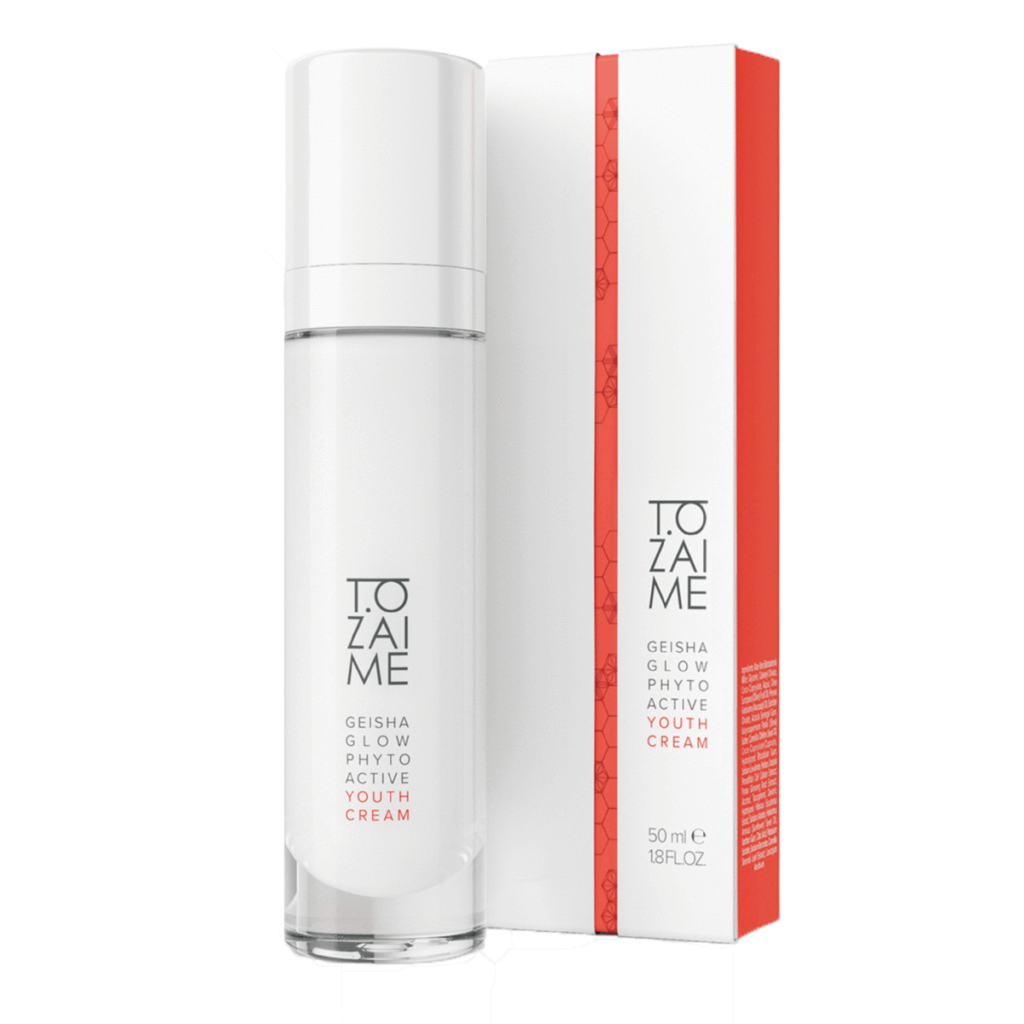 Tozaime Geisha Glow Phytoactive Youth Cream – £71.90
Although embarking on a Japanese adventure might seem a little far off at the moment, with Tozaime, you can bring the best of J-beauty straight to your skincare without a plane ticket in sight. Inspired by the beauty rituals of geishas, passed on from generation to generation over the centuries, each product combines advanced plant science with history and tradition. And if it's a gorgeous Geisha-worthy glow you're after, this 100% natural and vegan cream is just the ticket. Crammed full of concentrated Asian healing bio-ferments, including kimchi, white tea, and wakame, it also uses seriously smart and highly potent bio-active complexes to soothe irritation, inflammation and redness while boosting the skin's natural renewal process and providing potent anti-pollution protection. You'll be saying Konnichiwa to beautiful skin in no time.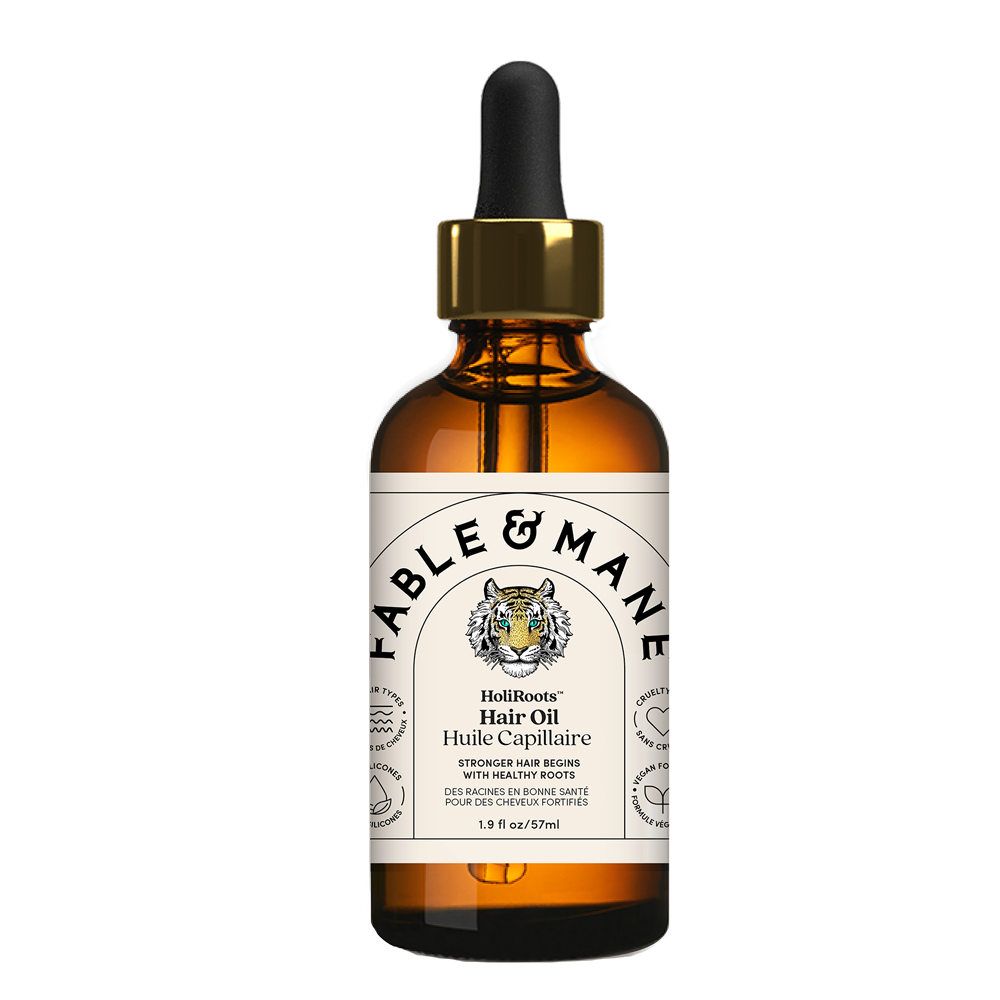 Fable & Mane HoliRoots Hair Oil – £25
What do you get when you combine ayurvedic principles, clean, plant-powered vegan ingredients, and a rich history of hair care rituals? Fable & Mane – an ayurvedic inspired haircare founded by sibling duo Akash and Nikita Mehta. Drawing on age-old family traditions of hair oiling, something their grandmother would do while reading them fables, they sought to create clean, natural products that combine wellness with beauty. This decadent pre-wash oil uses ashwagandha and a blend of ten super roots to strengthen and repair the scalp and locks to promote hair health. Plus, it smells so good that you'll want to use it all over the body, as its notes of Indian jasmine sambac and precious red champaca transport you straight to an exotic flower market.
Nails.INC Nude In The Tropics Nail Quad – £25
Whether you want a pop of pink, a bright cherry red, a subtle nude, or an icy blue hue to adorn your nails – Nails.INC.'s new 'Plant Power' range has you covered. The brand's first-ever '21-free' plant-based nail polishes shun chemical nasties and instead use 73% bio-sourced ingredients to help strengthen and look after nails whilst coating them in long-wear, glossy colour. What's more is that for each purchase, Nails.INC is donating 80p to The Rainforest Trust, making these new polishes the ultimate mani must-have.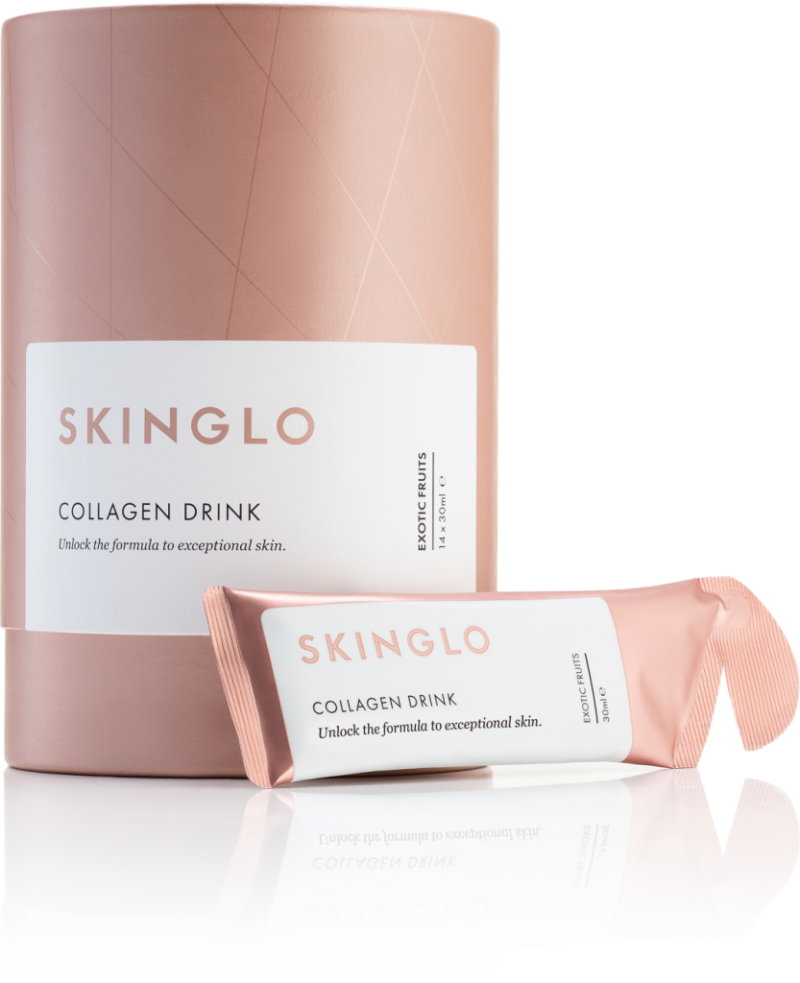 SKINGLO For Her Collagen Drink – £54.99
We all know the age-old saying, "You are what you eat," but the same goes for what you drink too. Drinking collagen is all the rage right now (the likes of Kourtney Kardashian and Jennifer Aniston swear by it) thanks to its ability to slow down the ageing process and leave us looking and feeling better than ever, and that's because collagen is a structural protein that helps keep our skin smooth and plump. The not-so-good news is that from our early 20s our levels of it start to deplete, which is where SKINGLO comes to the rescue. A drinkable supplement made with the highest quality hydrolysed marine collagen and hyaluronic acid, it delivers top-notch nutrients and collagen straight to the bloodstream in less than an hour, in turn increasing moisture and reducing the appearance of fine lines while plumping skin from within. Not to mention it boosts nail and hair health and offers 8x more absorption than its competitors…An all-round beauty winner.
words by Frankie Rozwadowska