Keeping up with the beauty world is no easy feat, but thanks to our Best Beauty Buys roundup, you can keep your finger on the pulse of what's hot in the world of skincare, makeup, body care and beyond. For April's Best Beauty Buys, expect seaweed superheroes, glow-getting skincare, and summery scents, as tried and tested by our resident beauty expert, Frankie.
Omorovicza 'Midnight Renewal Serum' – £140
Working while you slumber to boost the skin's natural nighttime reparative processes, Omorovicza's new 'Midnight Renewal Serum' is the secret to waking up with sensational skin no matter how many hours you've managed to get. Enriched with the brand's legendary 'Healing Concentrate' made with mineral-rich Hungarian thermal waters, there's also next-generation retinal (not a typo – it's short for the vitamin A retinaldehyde), microalgae, and bakuchiol, to stimulate collagen production, boost elasticity, protect against damage, repair the skin barrier, and plump and smooth. Sleeping Beauty, eat your heart out.
Seed To Skin 'The Manuka Nutri-Mask' – £120
Not only is honey a natural humectant that attracts moisture, but it's also a powerful antibacterial and healer loaded with nutrients that help with everything from fighting off fine lines and wrinkles to banishing breakouts. Plus, it smells pretty darn good too. This mighty manuka-packed mask from Seed to Skin is formulated with 55% manuka honey, stevia leaf extract, vitamin C, and ferulic acid to nourish dry, dehydrated skins as – well as acne and pigment-prone complexions – by promoting balance while brightening and strengthening the skin barrier. Simply slather on to clean skin and you'll look good enough to eat (literally) 20 minutes later.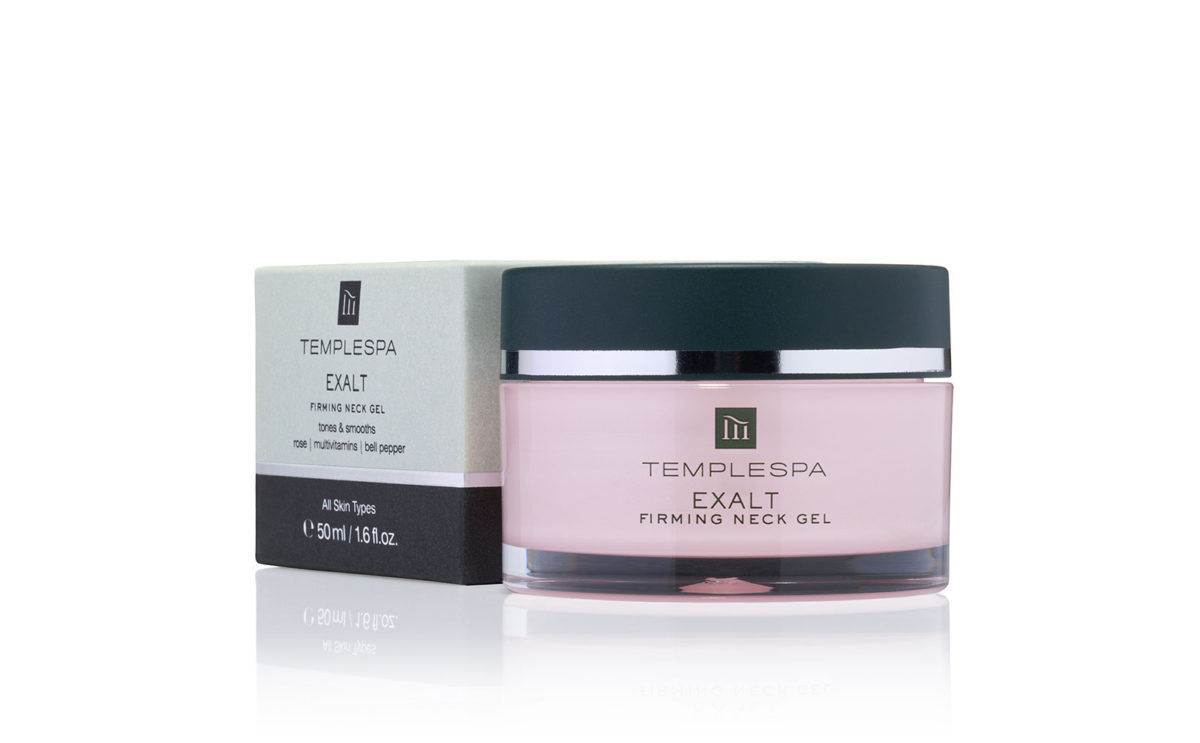 TempleSpa 'Exalt Firming Neck Gel' – £40
Lockdown days spent hunched over laptops and working from bed (guilty) = wrinkly necks and saggy jowls. Not ideal. So, if you've noticed that from your chin down things are heading a bit south, then it's time to stock up on TempleSpa's newly formulated firming gel that helps lift and tighten the neck and decolletage. Clinically proven to significantly reduce the appearance of fine line and wrinkles, it's packed with Mother Nature's finest ingredients to help turn back time – grapeseed oil, wild yam, vitamins A, C, and E, and red bell pepper and electric daisy extract included. Plus, its rose oil-infused scent transports you straight to the spa.
Top tip: Use with the 'The Elevator' firming massage roller for the ultimate sculpting and lifting ritual.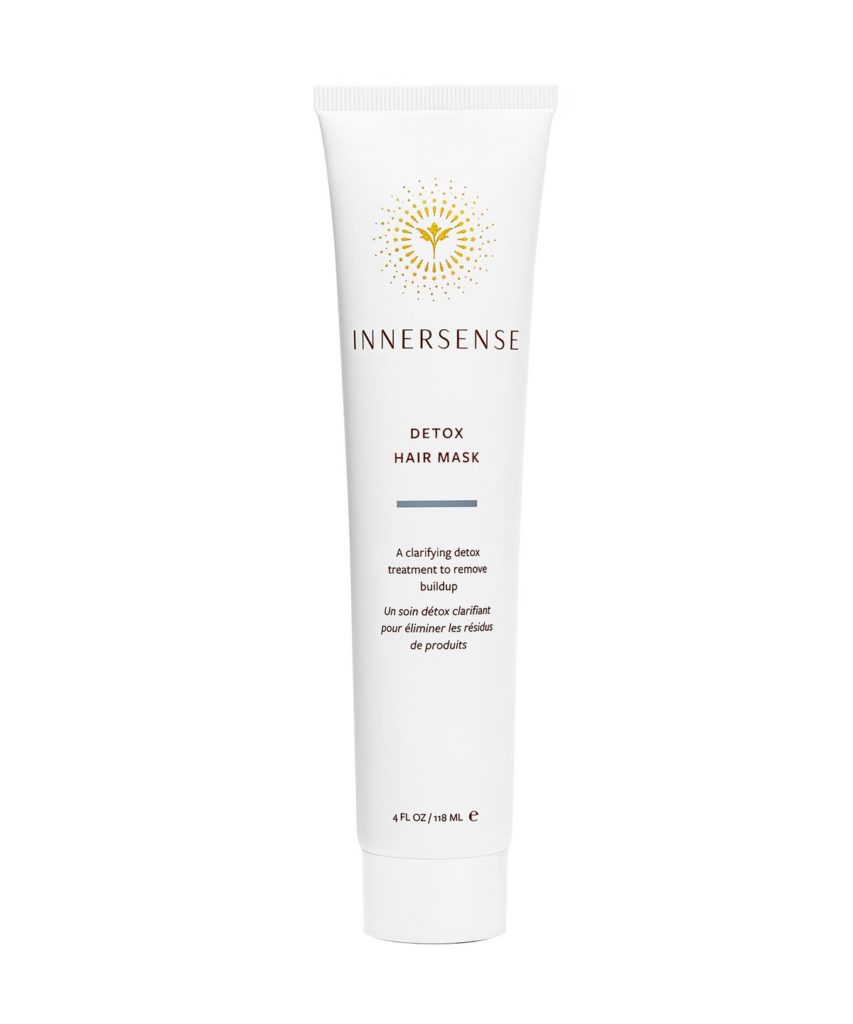 Innersense 'Detox Hair Mask' – £28
We all know about the harmful effect pollution has on our skin and our health, but have you ever stopped to think about its impact on your hair? Nope? Well, it's time you did. Daily dirt, grime, and product build-up can lead to everything from itchy, flaky scalps to hair loss and lack of shine, which is why Innersense's detoxifying hair mask is our new must-have. Full of lock-loving ingredients such as charcoal powder, kaolin, organic vinegar, and nourishing oils and butters, it gently rids locks of pollutants and build-up while restoring shine, boosting volume, and scenting strands with a blissful blend of ylang-ylang, patchouli, and lavender. Love.
Sunday Riley 'Charcoal Smoothie Jelly Body Scrub' – £32
Are you ready for this jelly? You should be, because when it comes to super scrubs that rid your body of bumps and blemishes and detoxify, purify, and hydrate skin, it doesn't get much better than this beautifying buffer from Sunday Riley. The next best thing to feeding your body a big, superfood-packed smoothie, there's everything from coconut water and activated charcoal to manuka branch and leaf oil, biodegradable waxes, salicylic acid, and zinc PCA to draw out dirt and impurities, break down excess oils, unclog pores, and moisturise. All ethically sourced, sustainable, and cruelty-free, of course.
Quantum Botanika 'Ocean Bathing' – £25
Bringing the beauty benefits of the ocean straight to your bathroom, Quantum Botanika's new 'Ocean Bathing' experience fills your tub with two different types of organic English seaweed to promote relaxation and wellbeing while enriching the skin with over 70 different minerals, antioxidants, and vitamins. Known to help relieve conditions such as psoriasis, eczema, and acne, and to alleviate muscle pain, boost blood flow, eliminate toxins, and improve suppleness, the benefits of soaking in seaweed are endless. Even better? With each product sold, a donation will be made to the Blue Marine Foundation to help protect the world's oceans. Beauty that gives back at its best.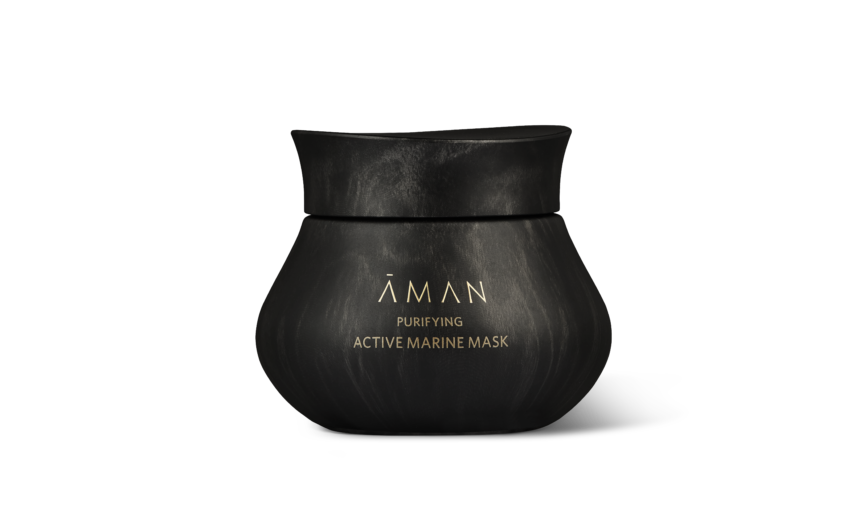 Aman 'Purifying Active Marine Mask' – £75
Speaking of marine must-haves, Aman's hydrating face mask is packed with powerful ingredients straight from the sea – homoeopathic pearl extracts, spirulina, and seaweed included. Penetrating deep down into the skin to stimulate collagen production and hydrate, it also loads it with trace elements and vitamins A, B, C, D, and E while enhancing luminosity and giving skin back its glow. All in just 15 minutes. Enough said.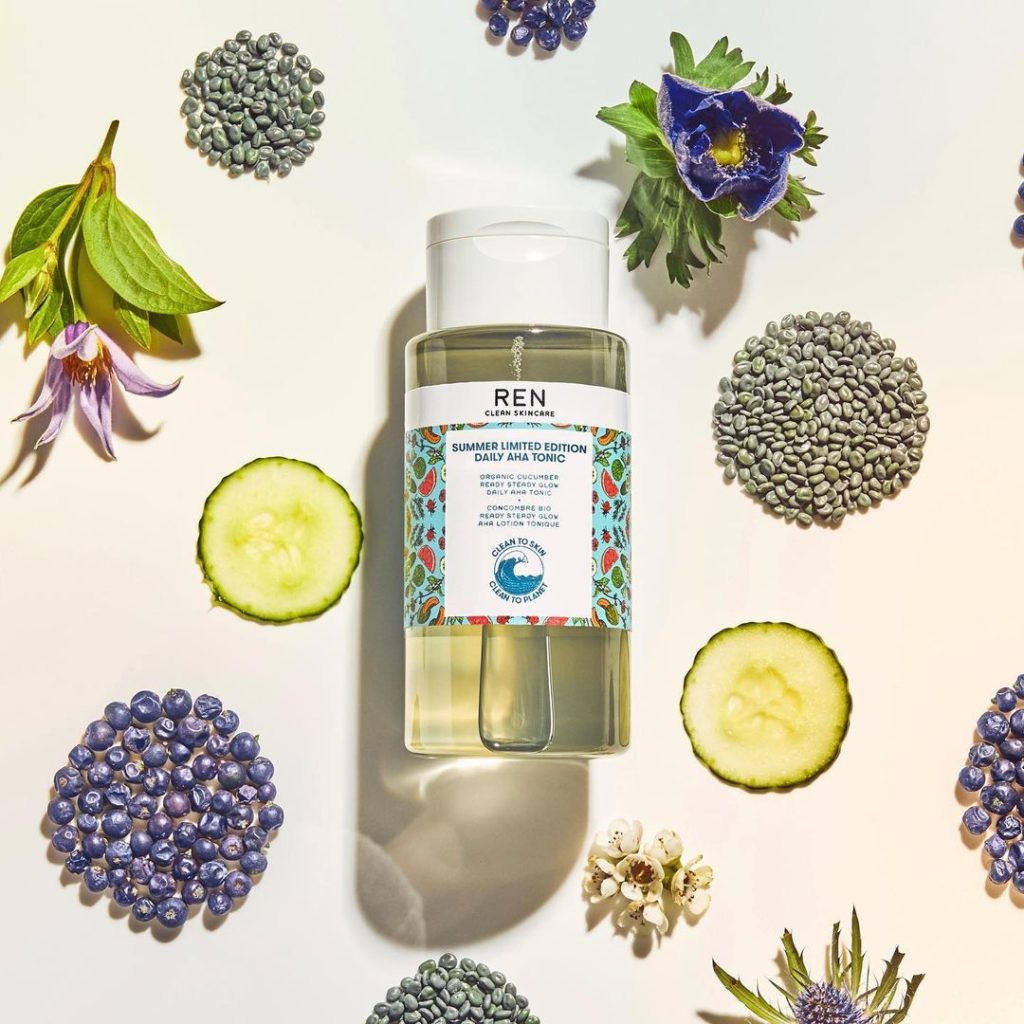 REN 'Summer Limited Edition Daily AHA Tonic' – £28
Just when we thought we couldn't possibly love REN's best-selling 'Daily AHA Tonic' anymore, the brand went and released a limited-edition summer version to add a splash of sunshine to our beauty cabinets. Harnessing the pore-perfecting powers of alpha-hydroxy acids and salicin, it gently removes dry, dead cells while boosting the skin's natural resurfacing process and boosting its glow. Plus, this version boasts antioxidant-rich organic cucumber extracts to refresh and soothe, all summer long.
Authentic Beauty Concept 'Eau de Toilette' – £50
If you're looking for the perfect scent to switch to as temperatures (finally) climb and the sun makes a more regular appearance, then we've got just the ticket. This lightweight EDT boasts a bouquet of floral notes including freesia blossoms, rose, and violet, as well as creamy musks and soft woods to make for the ultimate fresh, floral fragrance, just in time for the spring/summer season. Thanks to its gentle formulation free from silicones, mineral oils, and parabens, it's safe to spritz on both skin and hair, and it's 100% vegan, housed in a climate-neutral box, and a portion of sales goes towards helping people collect and recycle plastic waste. Can you say super scent?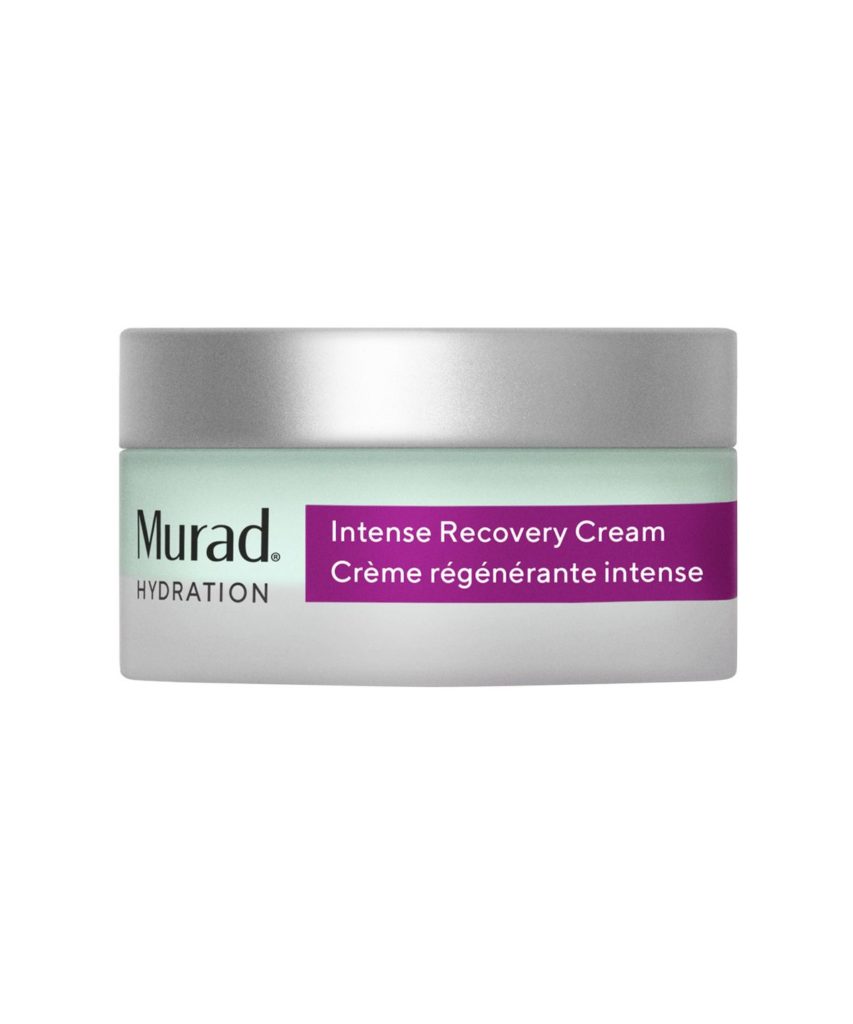 Murad 'Intense Recovery Cream' – £68
If Boris's announcements or finding out Regé-Jean Page has left Bridgerton (WHY THOUGH) have left you feeling just a tad stressed, then make sure you're showing your skin a lot of love, because stress is one of the biggest causes of damage and skin ageing, be it from environmental or lifestyle factors. Murad's 'Intense Recovery Cream' has been specifically formulated to soothe stressed skin and calm down complexions thanks to a blend of nut butters and oils and mirabilis Jalapa plant and microalgae extracts. In just four weeks, 100% of testers agreed their skin felt soothed, while a whopping 80% showed an improvement in redness and 92% said their skin felt comforted and hydrated. Sold.
words by Frankie Rozwadowska