Anassa Hotel Cyprus – A haven of wellness to nourish mothers-to-be. Contributor, Claire Howe, reviews their Mother-To-Be Spa Programme.
Cyprus  – a destination I have never travelled to but one we will definitely go back to. When we came across Anassa Hotel it ticked so many of the boxes that we were looking for – family-friendly, a brilliant wellbeing offering, warm weather, friendly staff, comfortable rooms, and a plethora of hotel facilities without it feeling like a big resort. Anassa went way beyond our expectations and it's no wonder that the hotel has recently been voted as one of the best hotels in the world by Conde Nast Traveller's Gold List.   
Although we travelled as a family, I was able to experience the wellness offerings at the beautifully appointed Thalassa Spa, where I was lucky enough to try the Mother-To-Be programme as well as sampling all the serene offerings at the spa. However, it isn't just the spa and its expert programmes that embody health and wellness here, it is the hotel as a whole. Simply from being greeted on arrival with a fresh lemon, almond and rosemary tonic to walking through the grounds, the fresh and clean air scented by surrounding flowers and herbs, the stunning green gardens as well as the food and drink; all exemplifying a sense of health and happiness.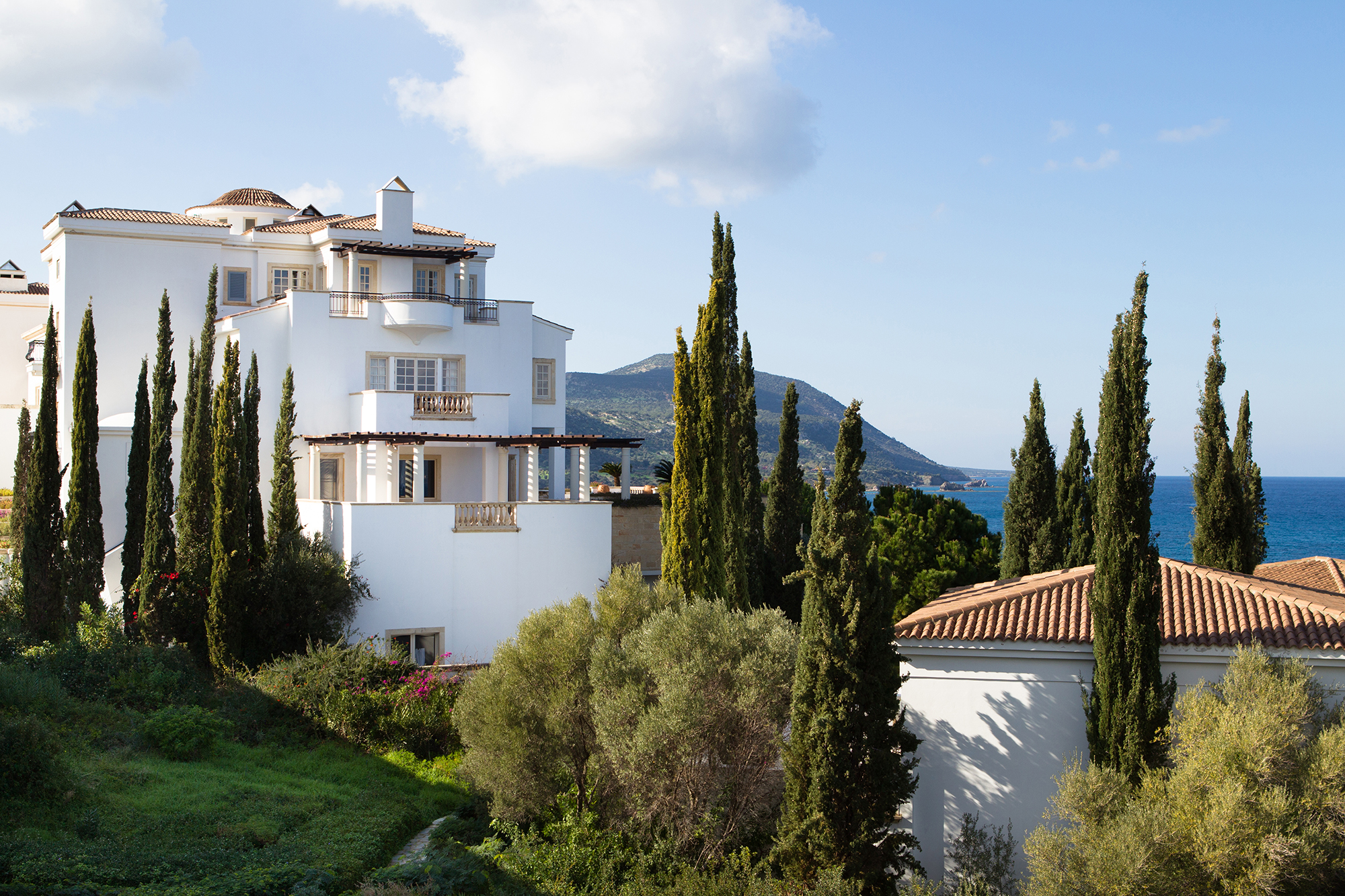 The indulgent and relaxing mother-to-be programme has been carefully crafted to benefit every element of the body that is working hard to look after and create a happy home for your baby. The experience is made up of four different treatments, (massage, facial, pedicure and Thalassa bath) all of which are designed to energise and stimulate circulation, whilst bringing peace and restfulness to mind and body. Using products by Ila, which Sanskrit translation means "Mother Earth" is very fitting for the Thalassa Spa and their all natural and organic products are used throughout.
The programme elements can be taken back to back or split up at times to suit you. For me I experienced the treatments across the five days we were at Anassa. I chose to start the programme with the 'Ila Flawless Feet', it seemed sensible to prep my feet for a holiday by the pool and beach. Using a tomato and basil foot scrub massaged followed by a hydrating foot mask, my feet were perfectly prepped for application of my choice of colour.
Not only were my feet prepped for a holiday by the beach and pool but my skin was now too with an indulgent 90-minute facial 'The Anassa cellular rejuvenation facial with rose stem cells by Ila'. My therapist, Stella, started the treatment with a rose massage to my back and chest, designed to relax the nerves and stimulate circulation to the face and neck. Increasing circulation to my face, the facial also removed any tension and stress whilst improving my dull skin tone, reinstating that all important pregnancy 'glow'. The facial uses a combination of rose damascene with rejuvenating stem cells.  
As part of the programme, a Thalassa Bath is a welcome and relaxing addition, where I soaked in a mineral-rich saltwater bath for 20mins – which finished far too quickly. The salt water combined with the massaging bath jets generates restorative and healing benefits to the body. As my therapist explained, during pregnancy circulation can become incredibly sluggish and later on in pregnancy water retention is not uncommon causing swelling – if only it was possible to have a Thalasso bath at home!
Lastly but by no means least, I experienced the 90-minute 'Ila mother-to-be massage'. Like the fresh herbal and floral scents surrounding the hotel, my massage used rosehip and argan oil infused with extracts of lavender, geranium and rose. It starts with a body scrub to remove dead skin cells which leaves you feeling silky soft and smooth and concludes with a gentle full body massage, working on any areas that need particular attention, for me my lower back and legs.
For me, the beautiful Thalassa Spa is the heart of a hotel that epitomises health, happiness and wellbeing throughout.
Rates at Anassa start from €471 (currently approx. £404) based on two sharing a Garden View Room on a B&B basis. The Mother-to-be-programme costs €400 (currently approx. £343) and includes an Ila Mother-to-Be Massage Indulgence, a Cellular Rejuvenation Facial, a Thalassa Bath and an Ila Flawless Feet treatment. www.anassa.com.
words by Claire Howe
---
Read more: 3 New Luxury Hotels In Greece We Want To Visit This Summer