Who would have thought that one of the best skin care ingredients could be in your kitchen right now. That's right, located within your spice rack could be the secret to better and more youthful skin! So what is it, you may ask? Turmeric is no longer just the orange colored spice that originates from India, but the newest item to make your skin feel refreshed and rejuvenated. Filled with anti-inflammatory properties and strong antioxidants, Turmeric has the power to reduce wrinkles, brighten skin tone, and fight acne breakouts. It's really great at reducing redness too… gym-goers will appreciate this benefit!
Want to add turmeric into your beauty routine? We've highlighted some of the best anti-inflammatory beauty products for your turmeric fix.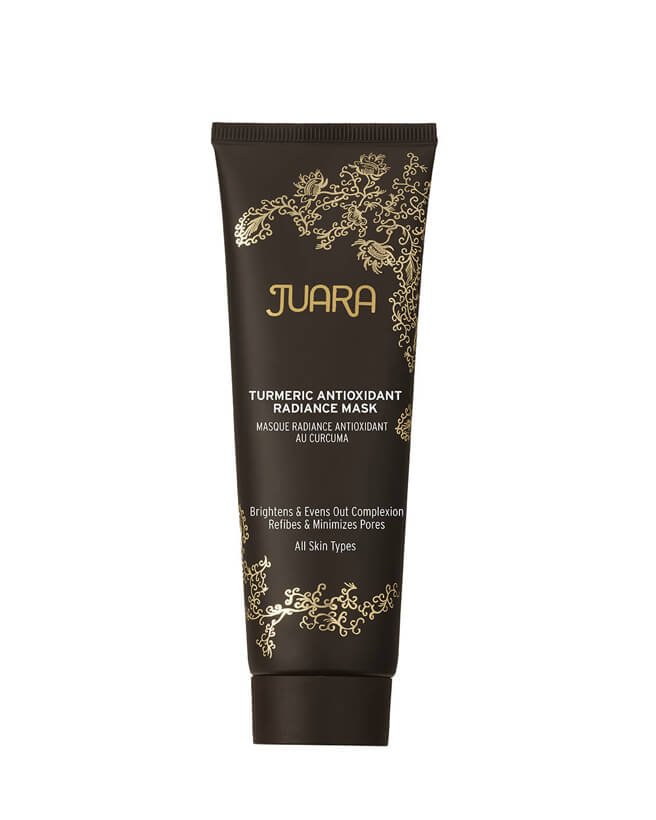 Juara Turmeric Antioxidant Radiance Mask – £30.00 / 73ml
With a distinctive combination of turmeric, kaolin clay and candlenut oil this mask leave your skin feeling bright and radiant. Not only protecting your skin from aging, it also smoothes, strengthens and purifies with the turmeric's high count of antioxidants. Perfect if you're having a bad skin day and the breakouts won't go away!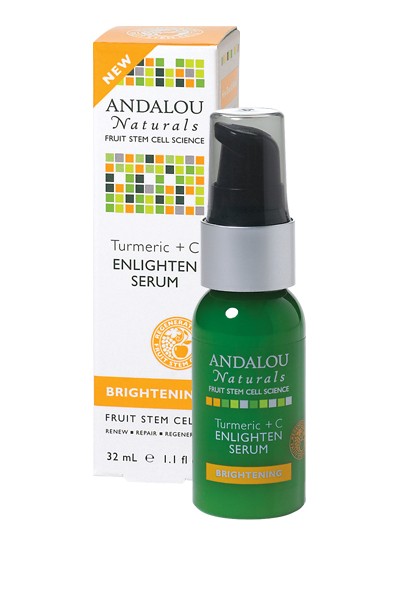 Andalou Turmeric + C Enlighten Serum – £20.00 / 32ml
Best for combination or normal skin this serum not only leaves your skin feeling lighter, tighter and brighter but is highly sustainable and eco-friendly. Cruelty free, non-GMO certified and gluten free are just to name a few. Add a small, penny size amount to your face in the morning for a fresh, hydrated complexion that sits well under makeup and protects your skin all day.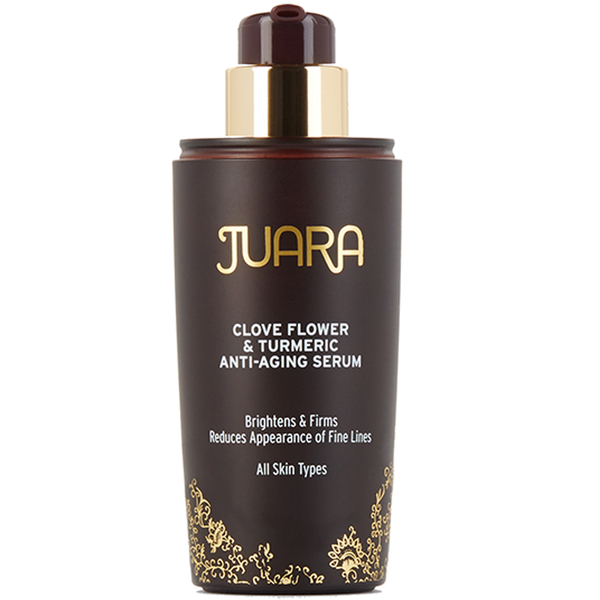 Juara Clove Flower and Turmeric Anti-Aging Serum – £50.00 / 28ml
Made for slightly more mature skin, Juara's clove flower and turmeric anti-ageing serum uses the brightening power of turmeric to diminish dark spots and hyperpigmentation, leaving your skin smooth and hydrated. This is a savior if you've spent a lot of time in the sun this summer… it really will nourish your skin and bring it back to its glowing state!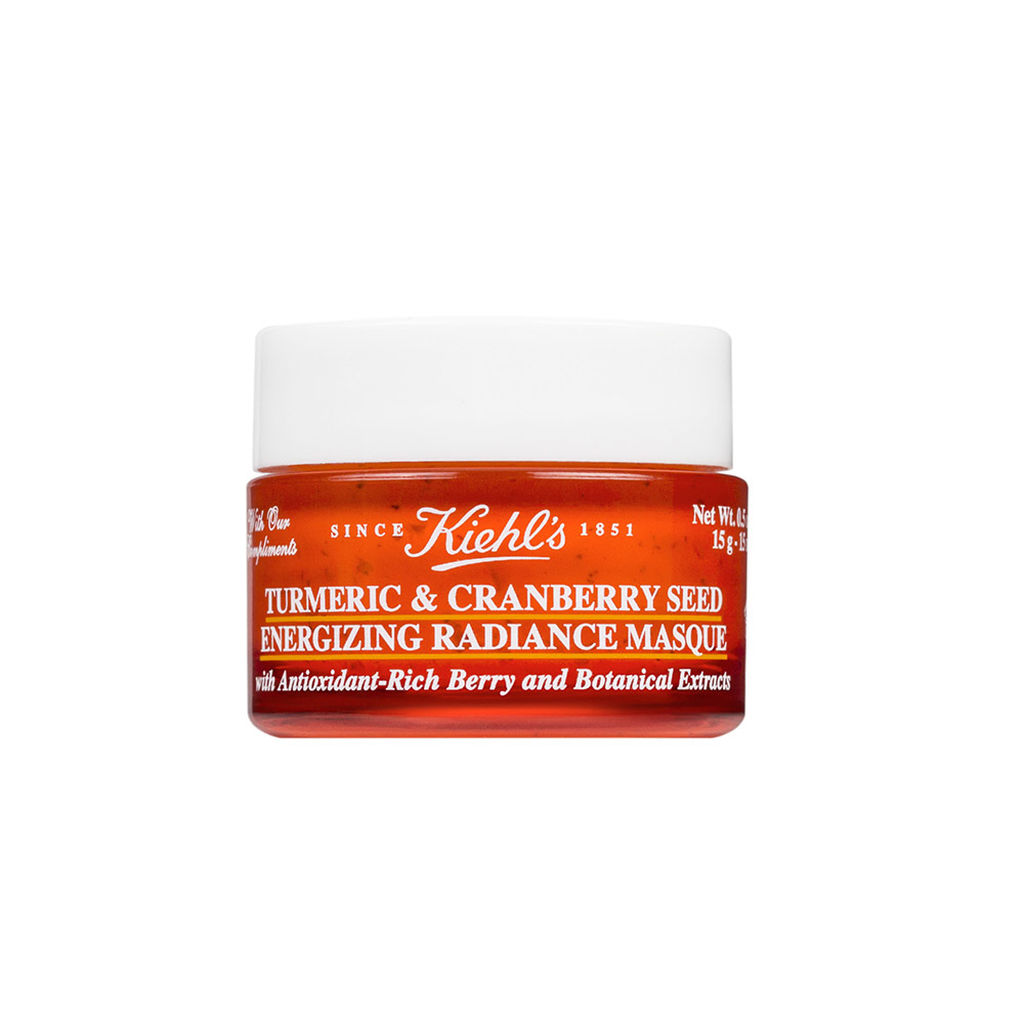 Keihl's Turmeric & Cranberry Seed Energizing Radiance Masque – £29.00 / 100ml
With a mixture of turmeric and cranberry this "instant facial" is used to quickly regain a natural and healthy complexion through turmeric's brightening properties. Slather on after your evening or morning cleanse and watch the magic happen!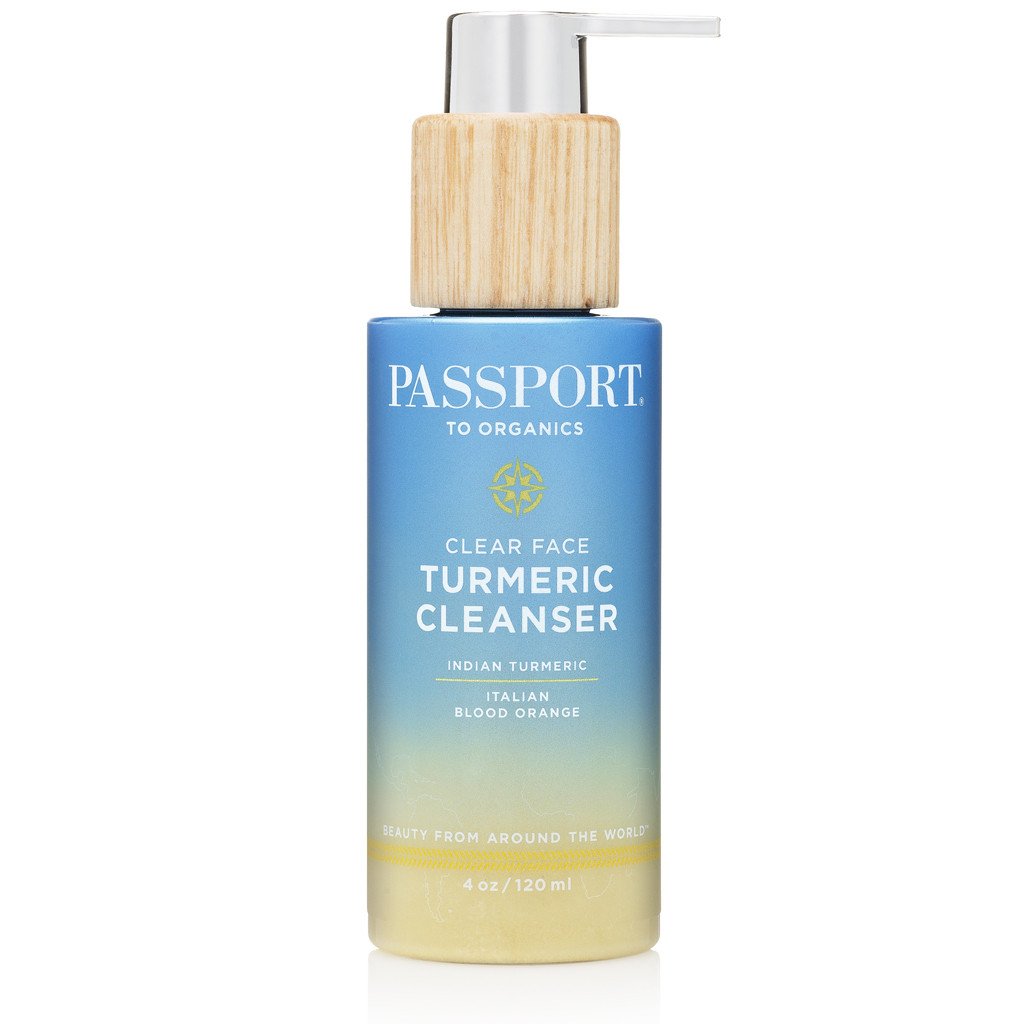 Passport to Organics Clear Face Turmeric Cleanser – £20.00 / 570ml
This turmeric cleanser will leave you skin feeling silky soft and moisturized. Have sensitive skin? No problem! This face cleanser is suitable for all skin types, including the acne/rosacea prone. From dawn until dusk, this is an anti-inflammatory beauty winner in our books.
Natio Young Tinted Spot Cream – £7.20 / 20g
Perfect for oily and combination skin types, this spot cream uses the best of what turmeric has to offer to fight blemishes and reduce redness created from angry, persistent spots. Dab where needed, and you'll notice those red patches less and less.
Still can't get enough of turmeric? Included below are some masks you can make for yourself and a friend!
Turmeric + Oatmeal + Milk Face Mask
½ teaspoon turmeric
1 tablespoon oatmeal flour
1 tablespoon milk
Using oatmeal as an excellent exfoliant, this mask is great for treating acne as it absorbs excess oils and prevents the clogging of opened pores.
Turmeric Face Mask
½ teaspoon turmeric
1 tablespoon water or milk
Sticking to simple ingredients this mask taps into turmeric's anti-bacterial and anti-inflammatory powers to help relieve skin issues such as eczema and sunburns.
words by Tara Lawson-Corley