Lifebox is the British food and wellbeing brand offering monthly subscriptions and one-off boxes which have become very popular gift choices. Their boxes are packed full of the latest healthy food and drink options, ingredients and supplements to help kick-start or enhance a healthy lifestyle.
Each Lifebox is supercharged and packed to the brim with lovingly selected health foods, meaning you can discover the latest and greatest wholesome healthy goodies from home.
Part of the Wellness Revolution, Lifebox is perfect for on-the-go lifestyles. Take your treats with you travelling, to work, or keep ingredients at home to incorporate into your homemade cooking and baking. Each Lifebox is beautifully packaged and delivered to your home or office – they really are the perfect indulgent treat for yourself or a unique gift for the health-conscious foodie.
The My Possible Self app is a personalised self-help tool that helps you meet the stresses and strains in your life head-on. The app empowers you to take charge of your thoughts and feelings to create a healthy, happy you. It is the first self-help app to feature content licensed from the world-renowned Black Dog Institute, who are the leaders in e-mental health research and is clinically proven to reduce stress, anxiety and mild-moderate depression in just eight weeks.
The app, which launched in October 2017, uses functions such as 'Moments' and 'Modules' alongside the ability to monitor symptoms to help you better understand your feelings and recognise any patterns or triggers in your behaviour. 'Moments' allows you to capture your thoughts, feelings and experiences through photographs and notes and associate them with an emotion, whilst the clinically proven, self-help modules draw upon established forms of the therapy, including cognitive behavioural therapy, interpersonal therapy and problem-solving therapy and are designed to be as personal to you as possible. Modules within the app include managing fear and anxiety, managing stress and overload, building happiness and wellbeing, managing loss and major life changes and solving problems. The entire app also uses complex algorithms to personalise user journeys according to individual responses, therefore creating a completely unique experience tailored to your own specific needs.
The launch of the app coincides with the rise in discussions surrounding mental health issues, as it becomes much more mainstream a topic. This is a positive indication of how society is tackling an incredibly important issue, and My Possible Self hopes to provide a solution to help end the stigma of mental health.

Near You is a trusted online community for people to discover and book health & fitness classes at local boutique studios with professional, independent instructors – online or from the app. Whether yoga, dance, pilates, martial arts, meditation or other wellbeing classes, NearYou avoids big gym chains and alternatively supports local, independent instructors. It's like the Airbnb of health and fitness classes!
It's free to use and allows people to discover amazing studios and classes on their doorstep with no long-term commitment or sign-up fee required. It can help inspire new ways to mix up fitness routines and provides fast to find information on the best classes near to where people live or work, making choices easy. NearYou also features videos made by real instructors and teachers doing their thing giving budding fitness fanatics an idea of what to expect.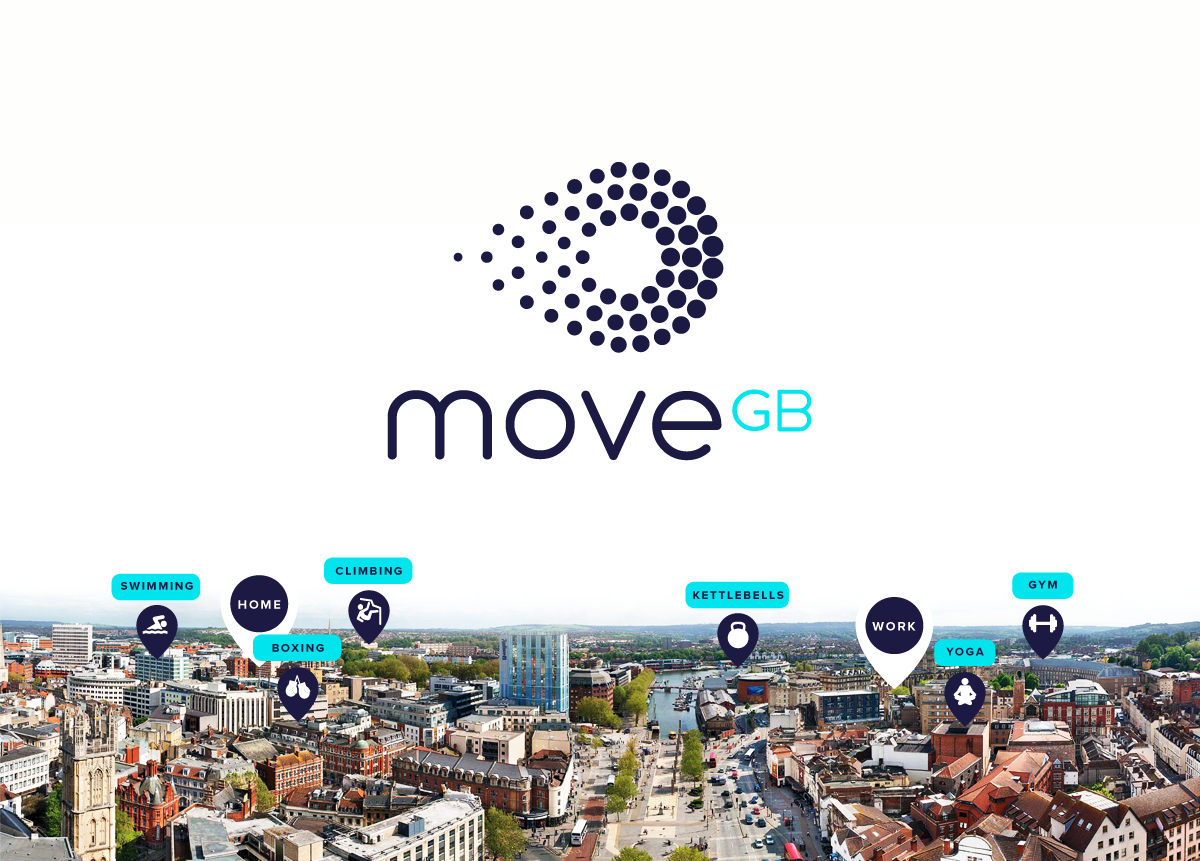 2018 is all about variety, ditching the treadmill & doing workouts you love! Introducing Move, the 'Every Activity Membership' designed around you providing unlimited access to 1000s of local venues. Integrating every activity to get you moving whenever, wherever with no restriction, no barriers, just the freedom to find activities to make you feel awesome!
Move is now the UK's largest range of activities under one membership, with over 300,000 users and more than 5,500 physical activity providers. MoveGB's mission is to provide a service that lets users live more energy filled and exciting lifestyles, following passions, finding new experiences, and turning 'I wish into 'I will! With Move the user selects their level of membership based on the level of access they would like, from as little as £1.25 all the way to £49.99 a week.

Feedr is on a mission to change how we eat at work. It aims to meet consumer's demands for interesting, healthy meals at the convenient click of a button so that your office lunch will never be boring again! Feedr's virtual canteen offers food from 100 of London's most interesting artisan food vendors (e.g. Detox Kitchen, Bel Air, Deliciously Ella, Mildred's, Farmstand, Gail's Bakery, Squirrel), bundles together you and your workmate's different lunch orders and delivers it all at once to your office.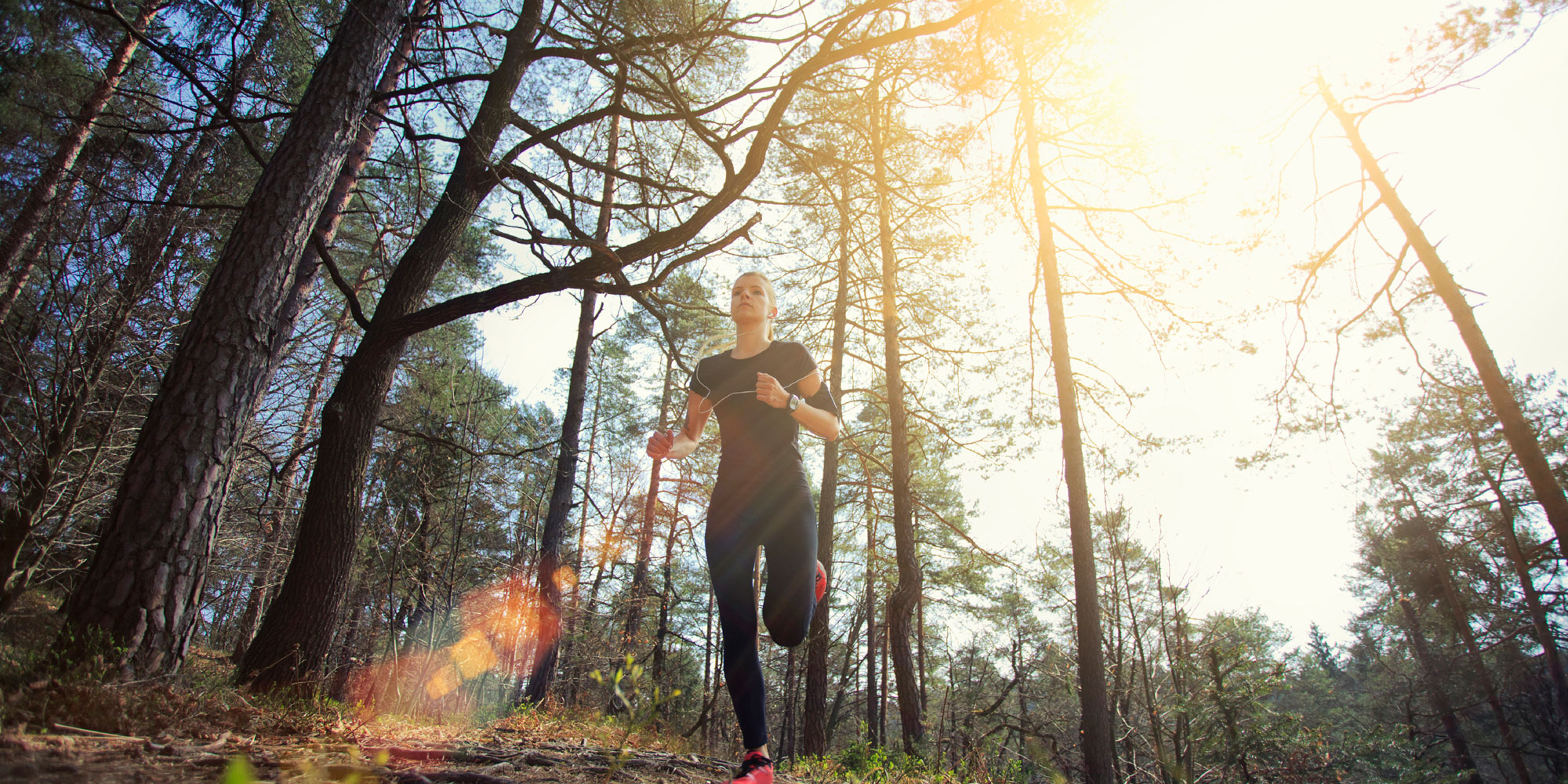 Champneys, the UK's original health spa, has announced the dates for its upcoming Boot Camps for 2018. If you're looking to get fit, slim down, re-energise and de-stress after the festive period, Champneys Boot Camps are the perfect solution. You will enjoy a mix of group activities, exercise indoors and outdoors, delicious healthy food – designed by expert nutritionists, and of course a little pampering!
Louise Day Champneys Wellness Director says: "Whatever your age or level of fitness, we have something for everyone, whether you choose a six-night, four night or a weekend boot camp package. Our holistic approach at Champneys means it's not just about working up a sweat; it's about education, nutrition and making positive lifestyle changes that will last long after you leave."

Fitwell is a new app that uniquely combines your personal trainer, dietician and mobile coach all in one.
More than just a fitness app, Fitwell's sophisticated technology provides you with a completely personalised exercise and nutrition plan, allowing you to reach your goal of a healthier you, one step at a time.
Once you've entered all of your details and outlined what you want to achieve, Fitwell will create a tailor-made regime. This includes targeted workouts, meal plans to fit your goals and tastebuds, and personal coaching with smart tips and reminders. As you progress with your plan the app will monitor your performance and change your regime accordingly, allowing you to unlock your potential faster and easier than ever before.

Seen on Screen, London's leading dance company is the answer to you unleashing your ultimate desire to be a backing dancer to the stars! Taught by the UK's leading dance talent who have featured in the likes of Rihanna's music videos,  SOS  run daily workshops including everything from Britney Spears master classes to booty poppin' like Beyonce!
New for January is Barre So Hard! Forget the ballet lessons you were forced to attend when you were five – now you can get the body of a ballerina with our Barre So Hard class, which uses isometric moves and lengthening stretches to tone, trim and build muscle in places you never knew existed. After a few sessions, you'll definitely notice yourself standing tall in the crowd, and you don't need any dance experience to join in. Don't take our word for it – the Victoria's Secret Angels are big fans too!

In today's society, the benefits of protein shakes are widely acknowledged for performance enhancing and recovery qualities. However, in a world that is becoming ever more fast-paced consumers, especially women, are looking for products that work harder and provide more for bang for your buck.
Step in Free Soul, the new female generation lifestyle brand who's Hero Protein blend not only provides the building blocks for building lean muscle when used as a post workout protein hit but also supports female hormonal balance, bone density, energy, and mood.
Carefully sourced, premium ingredients have been blended into Hero including; Peruvian maca to support hormonal balance; guarana to aid metabolic function; Siberian ginseng as a powerful adaptogen; iron, calcium and magnesium for energy and bone health; flaxseed for essential omega-3s; L-Carnitine for energy production; and vitamins B1, B3, B6 and B12 for healthy hair, skin, and nails.