Your bathroom is likely a single-use plastic mecca and now, more than ever, we should all be focusing on personal efforts to be less wasteful and impactful on the environment. The amazing thing about living in today's world is that there are so many incredible companies out there that are providing alternatives to products that we use on a daily basis and it really has never been easier to make more eco-friendly choices. When it comes to your bathroom, there are so many ways to live a little more consciously so, to celebrate World Earth Day, below we've shared 8 hassle-free swaps you can make that will do a whole heap of good for the planet and your household waste.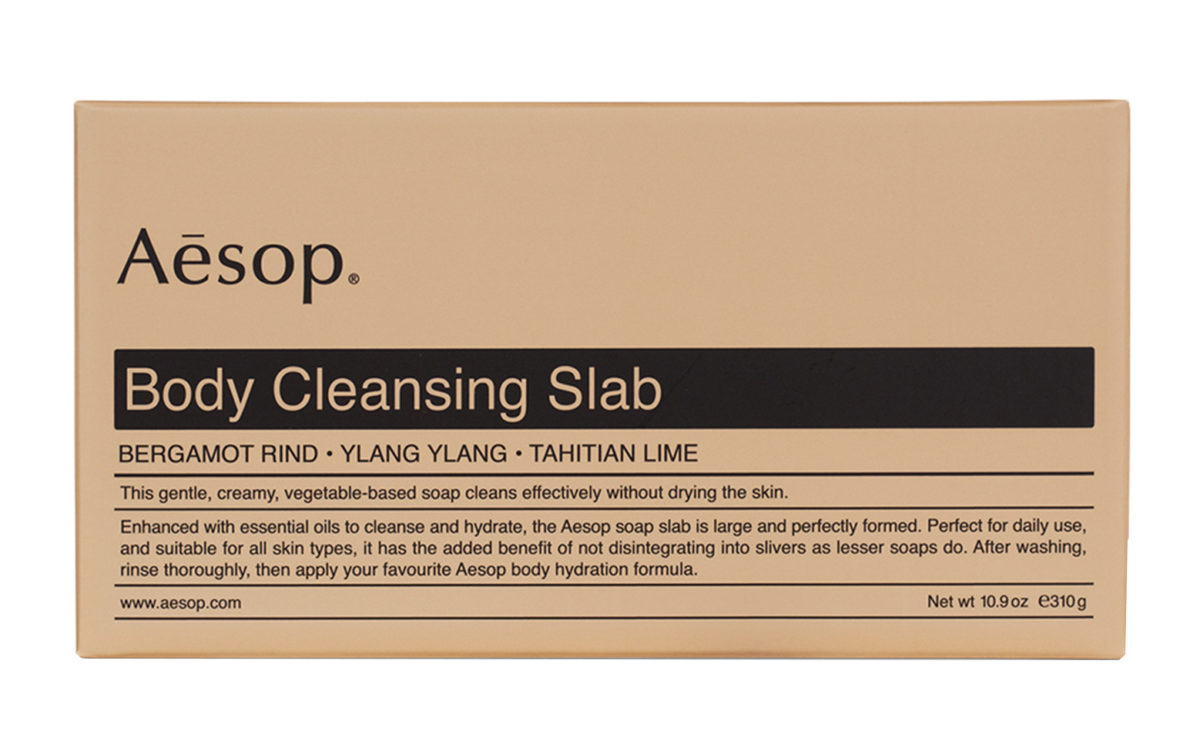 Aesop Body Cleansing Slab
Having products that are kind to the planet doesn't mean you need to skimp on luxury. Aesop's Body Cleansing Slab, which is formulated with hydrating botanical oils such as Ylang Ylang and Tahitian Lime, can sit elegantly by your sink for hand washing or on your shower shelf for body washing.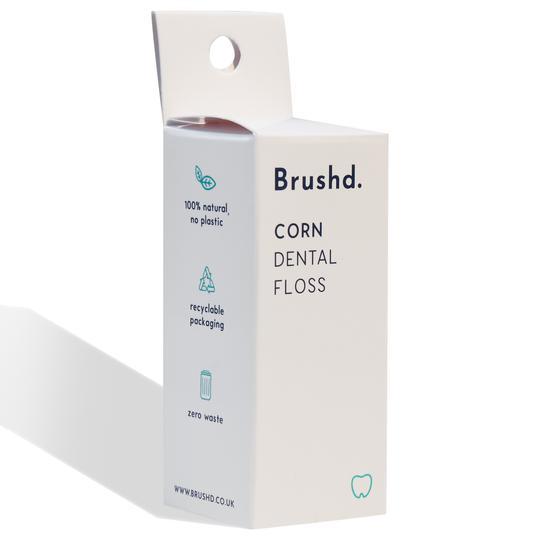 Brushd Biodegradable Corn Floss
We all know flossing is an essential oral health care habit (that we can all get lax about from time to time!) but we've just discovered an amazing product by Brushd that makes flossing more environmentally friendly. Their nifty biodegradable floss is made out of corn and comes in a glass jar which you can refill time and time again. One jar supplies 30 metres of floss, giving you approximately 100 uses.
UpCircle Hemp Cotton Makeup Pads
Switching to reusable cotton pads is an absolute game changer and feels incredibly luxurious compared to the disposable alternatives. There are many brands on the market but we really like the UpCircle Hemp Cotton Makeup Pads for durability, softness and a handy mesh bag that you can bung in the washing machine. There are 7 in total so you'll get one for every day of the week!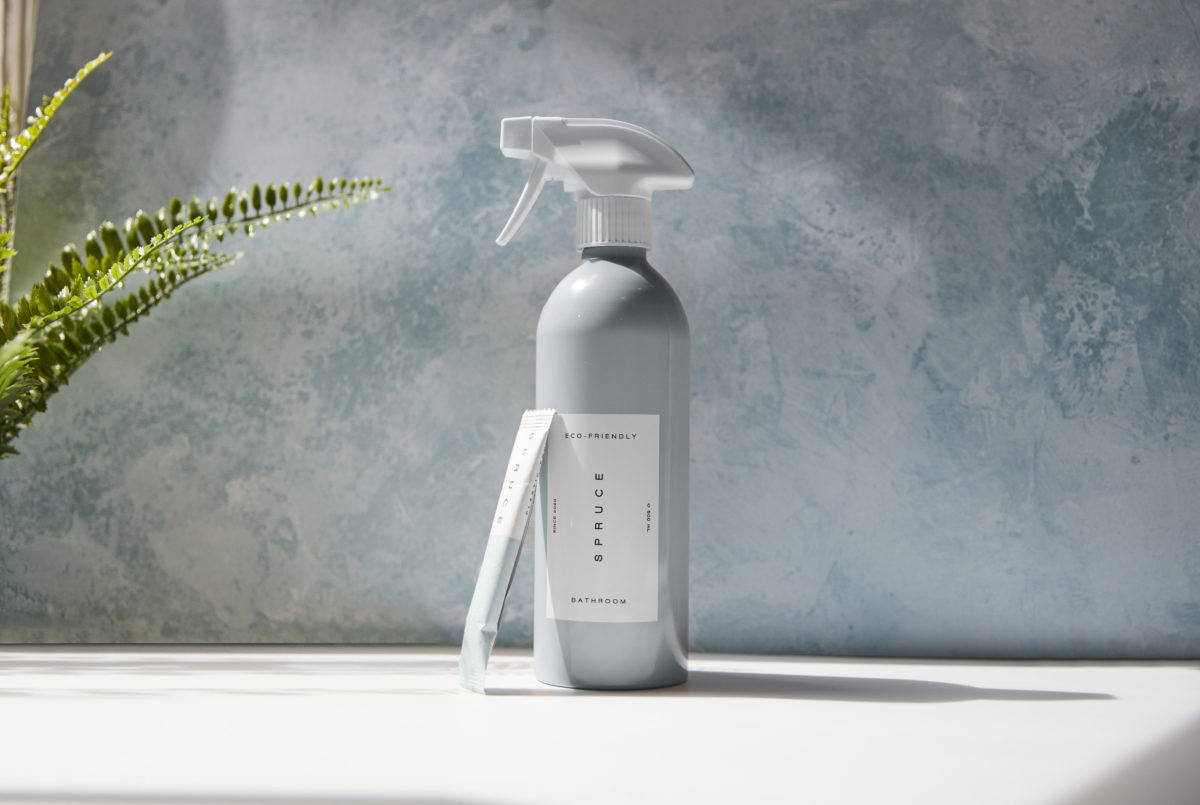 Spruce Bathroom Starter Kit
Sustainable heroes, Spruce have pretty much everything you need to keep your house clean while reducing your impact on the environment. If you're looking to upgrade your bathroom cleaning essentials, this starter kit is the one. Developed by scientists, the cleaning agent is wonderfully natural yet still powerful at tackling limescale, soap scum and watermarks. You simply fill up your bottle with water, add the sachet and off you go! With 100% plastic-free packaging, you can order more refillable sachets whenever you need them!
Zendium Classic Toothpaste
Born out of Denmark, the world's most environmentally friendly country as ranked by WHO, Zendium is making sustainable oral care choices more accessible. As a brand committed to oral care solutions that are kinder to our mouths, Zendium is on a mission to also be kinder to the planet with fully recyclable toothpaste tubes made from 60% plant-based plastics and mouthwash bottles and toothbrushes made from over 90% recycled plastic. A bathroom staple for us is their Classic Toothpaste that helps promote healthy gums, strong teeth and naturally minty breath!
EarthKind Shampoo Bars
Shampoo bars have come a long way in recent years and our go-to is always EarthKind. With non-stripping, nourishing formulas suitable for all hair types, this change will make a huge impact on your plastic wastage. Made without using parabens or sulphates you can get up to 30 washes from just one little bar. They are also proud to be cruelty-free and born and bred in the UK.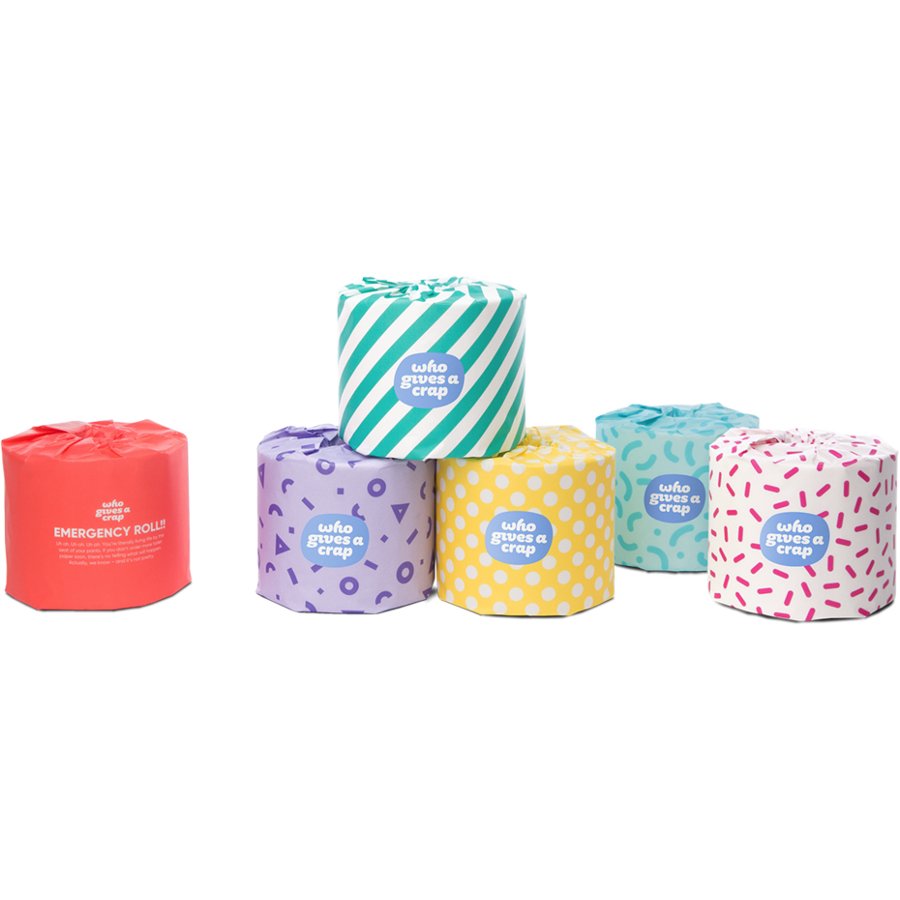 Who Gives A Crap Toilet Paper
Looking for toilet paper minus the annoying, unnecessary plastic? Meet Who Gives A Crap. Founded by friends, Simon, Danny and Jehan after learning that a whopping 2 billion people worldwide don't have access to a toilet, they set about creating a business that does good for the environment and helps to build toilets for communities in need. With no plastic in sight (their rolls are made of a choice between premium 100% bamboo or 100% recycled) 50% of profits go towards building toilets and improving sanitation in the developing world.
The Environmental toothbrush
It's a scary fact but most (if not all) of your toothbrushes you've ever owned in your life are sitting somewhere in landfill, fully formed and probably haven't biodegraded one bit. If you're in your 30s, you'll likely have used roughly 100 toothbrushes in your life to date… and that's just one person! So, now is a great time to switch up your plastic toothbrush for something that won't just take up space in landfill for 500 years (that's the average time your regular toothbrush will take to decompose). The Environmental Toothbrush is made from biodegradable bamboo with medium BPA-free nylon bristles and can even be added to your compost bin once the bristles are discarded.
---
READ MORE: The Sustainable Documentaries To Watch If You Haven't Already