We try our best to be on the pulse with all the new fitness offerings, from the coolest new studios to new class concepts to know about. Whether you're looking to switch up your fitness or you'd like to try something new, here are the latest fitness launches in London to know about…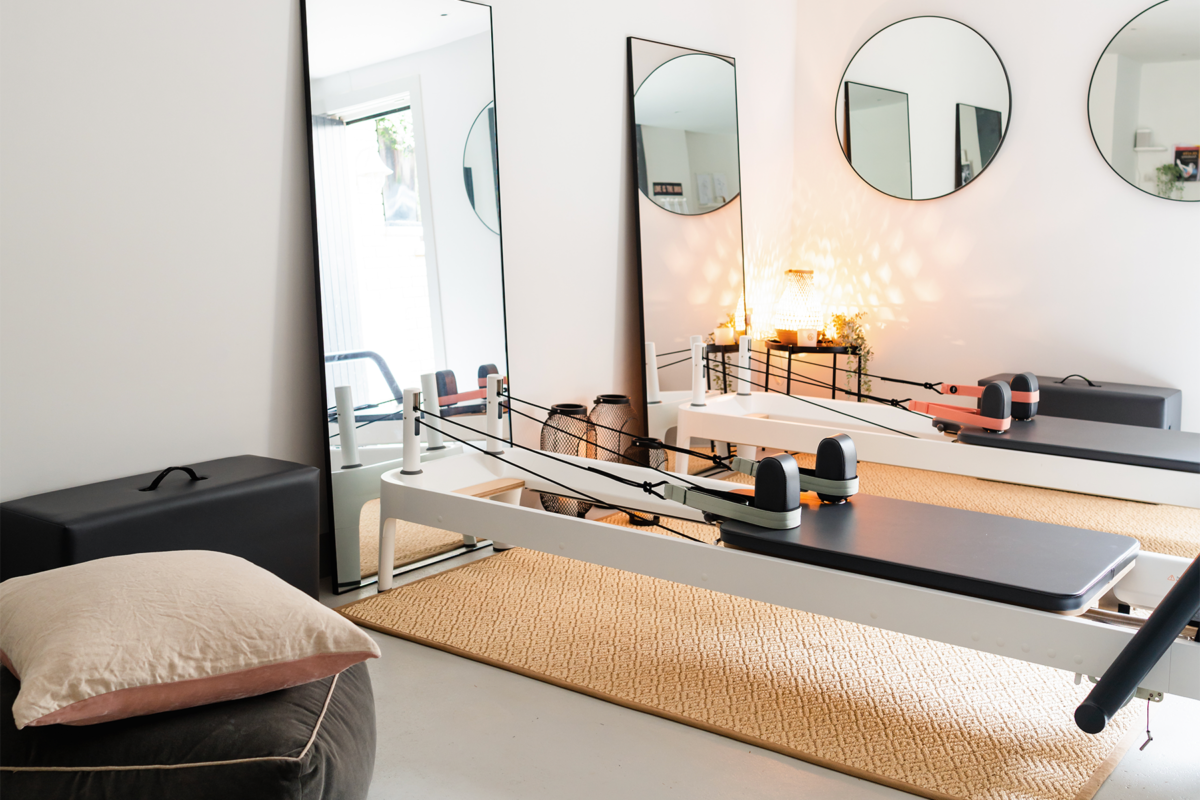 Anthro Contrology
Based in Richmond, SW London, Anthro Contrology is the private Reformer Pilates studio that will no doubtedly transform your fitness. Whether you're a newbie to the reformer or experienced, founder Amanda will guide you through a seamless series of exercises, tailored to you to ensure you get the most out of the sessions. The studio is furnished to perfection, with state of the art reformers and homey touches in every corner. If an intimate setting is what works best for you, we can vouch that Anthro Contrology is the place to invest in your health. The private sessions allow you to really get the most out of your workout, with elements that are bespoke to you. Amanda, a true advocate for the power of Reformer, will guide you to realign both your body and mind, through an uplifting full-body practice…but be prepared for the burn, you will notice results quickly which is what will get you completely hooked!
Retrofit
Retrofit is the new premium fitness space built on the ethos that not one size fits all, their bespoke approach is what sets them apart from rest and most importantly helps their members achieve effective results! Just a stone throw away from South Kensington station, Retrofit is in a prime spot. The gym floor is kitted out with cutting edge fitness equipment, including the brand new TechnoGym 9-station Biocircuit. The innovative Biocircuit allows for guided personalised programmes, whereby each member can log in and the weight will be set based on your previous performance. When you begin the fatigue the machine will sense this and automatically assist you so you're able to complete your set, it is incredible high-tech! Upon joining, each member is given a PT session to get a full understanding of the equipment, plus they will get a chance to set fitness goals and address what they are looking to get out of their membership. Retrofit has an array of noteworthy classes on offer, hosted in their specialised studios. In the Playground you'll find HIIT, Boxing, Killerbells and more. The Body & Soul studio is fitted with a Himalayan pink salt wall includes hot yoga, inferno Pilates, barre and more. The Ride studio is filled with Skillbike's which track your progress throughout the class, soundtracked with pumping music and immersive lights you will be sure to get your sweat on at one of their many indoor cycling classes.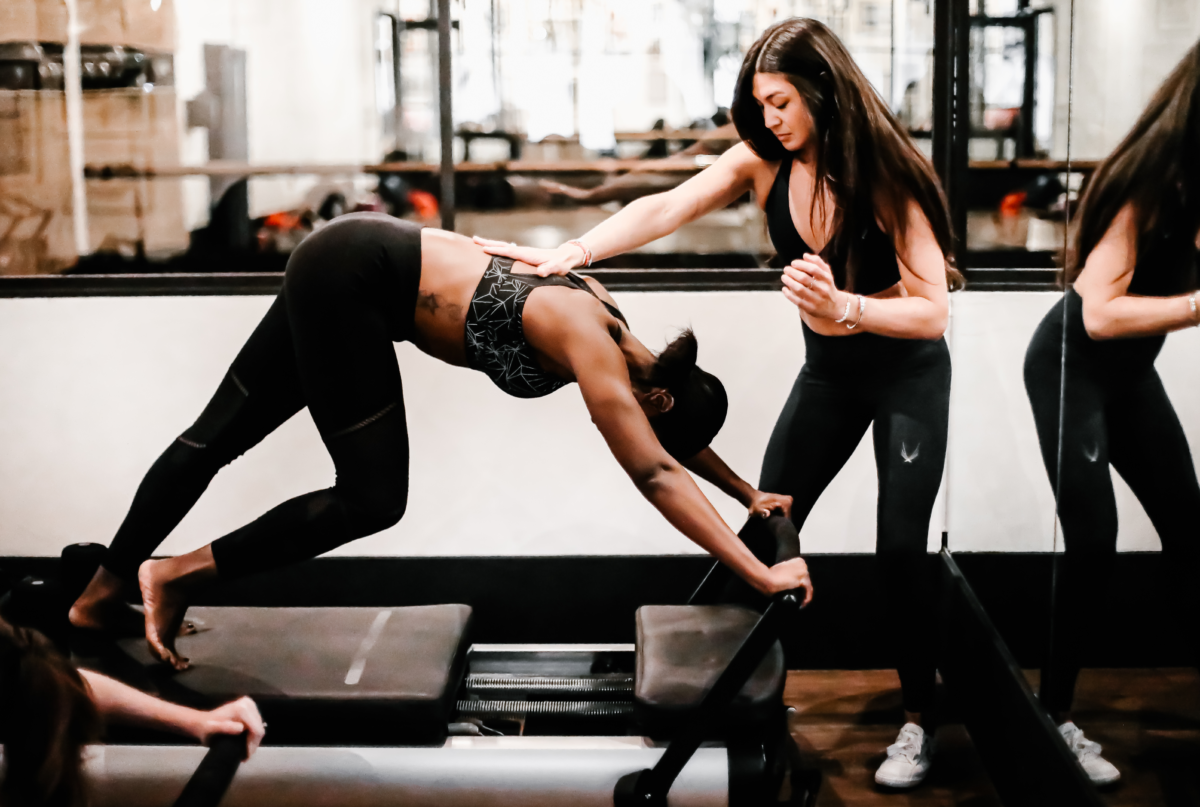 Heartcore Personal Training
It's no secret that we love Heartcore here at H&H. They're renowned for their dynamic, results-driven group Pilates classes which prewarning, are highly addictive, the burn is like no other! So, we are super pleased to hear Heartcore is now offering personal training on top of their group sessions. Reformer Pilates is incredible but it does require a lot of attention and engagement to ensure you're doing the exercises correctly. Working with tiny movements, it's important to recruit the targeted muscle and during these one-to-one personal training sessions, your trainer will be by your side the entire time to make sure you're getting the most out of it. Booking a PT session may just be the thing to take your practice to the next level, especially if it's your first time! One of Heartcore's expert trainers will guide you through a bespoke session that is designed to build lasting, full-body strength whilst toning to every part of your body.
FLEXi Beast- FLEX Chelsea
New to FLEX Chelsea's roster of classes is FLEXi Beast. The clue is in the name with this workout, it's hardcore and takes no prisoners, so be prepared and bring your A-game! FLEXi Beast is a resistance-based session with three separate training stations that focus on power, strength and endurance. You'll be getting familiar with barbells, ball slams, spin bikes, box jumps and more throughout the course of the 55-minute workout which will leave you dripping with sweat! The workout has been specifically designed to deliver incredible results, incorporates training methods such as time-under-tension, endurance and explosiveness to push your body to its limits.
Easy Tiger
Encompassing chilled out vibes, Easy Tiger is the new studio in the City offering yoga, meditation and breathwork. Tucked away from the hecticness of the City, Easy Tiger is a calm oasis with community at the heart of everything they do. There is a variety of classes on offer from Flow, Power, Yoga Nidra, Yin, Dynamic Flow and Mediation, each bringing unique energy, all of which will leave you feeling amazing! If you're looking for a new yogi hub to meet like-minded wellness lovers, Easy Tiger is the place…priced affordably, the beautiful studio is ideal for indulging in your practice.
Foretitude Fight & Shogun Boxing- The Fore
The multi-functional space in Kings Cross, The Fore have two new additions to their timetable. Offering fitness, a co-working area and wellness treatments, The Fore is one of London's top wellbeing destinations. The first of the new class concepts is Foretitude Fight, which uses a combination of the TRX and Technogym's Skillmill plus boxing bag drills. Designed to build endurance, speed and power while working your lower body, core and upper body in equal measures, this sweaty, dynamic 45-min class will leave you with a full-body burn! The second of the new additions is Shogun Boxing, which is a high-intensity, technique-focused boxing class. Taught by professional fighter and New York native, Richie Edwards, you'll develop your boxing skills during the 45-min sessions which focus on speed, agility, and control through punching and footwork combos. Richie brings enthusiasm to every minute of the Shogun Boxing classes, getting the most out of you!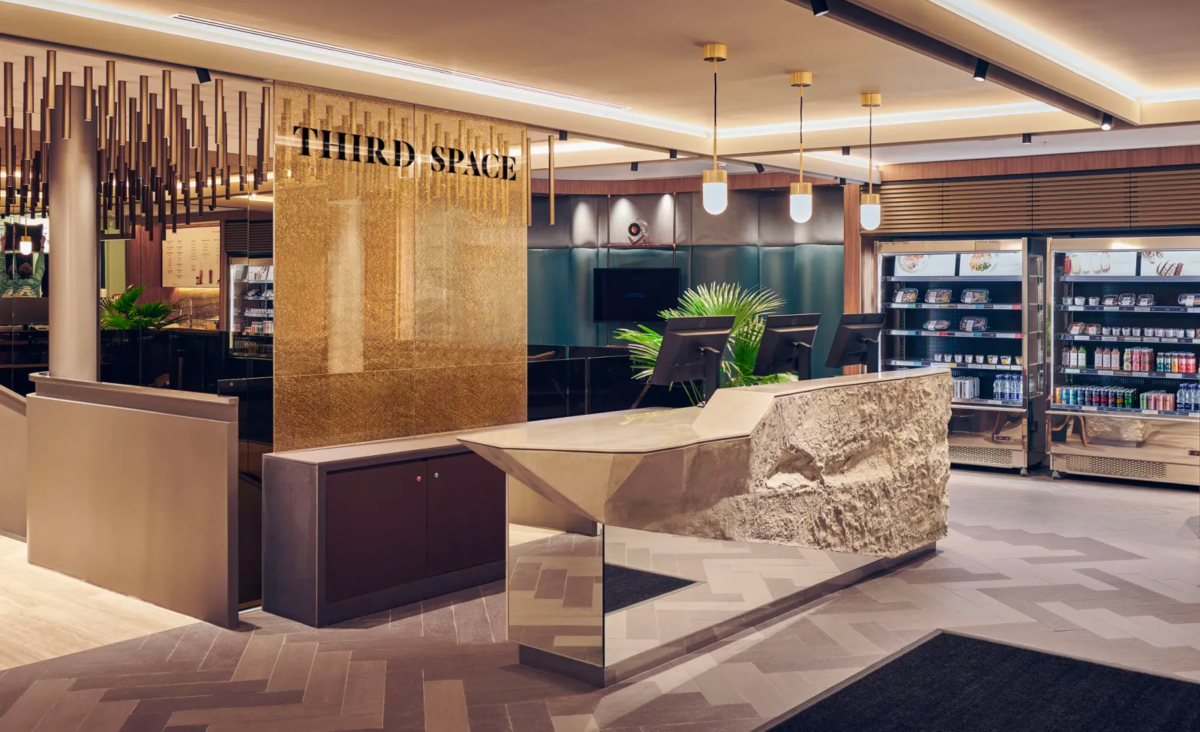 Third Space, Mayfair
Third Space is growing once again with the launch of their seventh club in Clarges Street, Mayfair. Renowned for their boutique high-spec gym spaces, Third Space offers luxury fitness at its finest. The new location is no different, kitted out with the latest Eleiko strength training plus a full range of assault bikes, SkiErgs, Woodway's and Technogym Skillrun treadmills. The immersive studios are fit with MyZone heart rate connectivity and UV treated fresh air systems, as well as 4k digital screens for intelligent cycling virtual rides. The changing rooms at the club provide the wow factor, including a luxurious salt walled sauna, waterfall cool down shower, chilled towels and a 'Wash Dry Fold' service. The onsite cafe run by Natural Fitness Food is perfect to refuel, with protein shakes and macro-balanced meals that ensure you're getting the nutrients you need post-workout.
FBF Collective, Marylebone
Following the success of their Islington studio and online studio, FBF Collective has opened its second location, in Marylebone. Dedicated to teaching the 'why behind the workout', FBF Collective is known for their 360-degree approach to health, addressing nutrition, lifestyle and of course, fitness. The new studio will offer 1:1 PT sessions as well as small group PT sessions and nutritional consultations. FBF Collective's foundation is built on a bespoke focus, ensuring clients get the most out of every session.